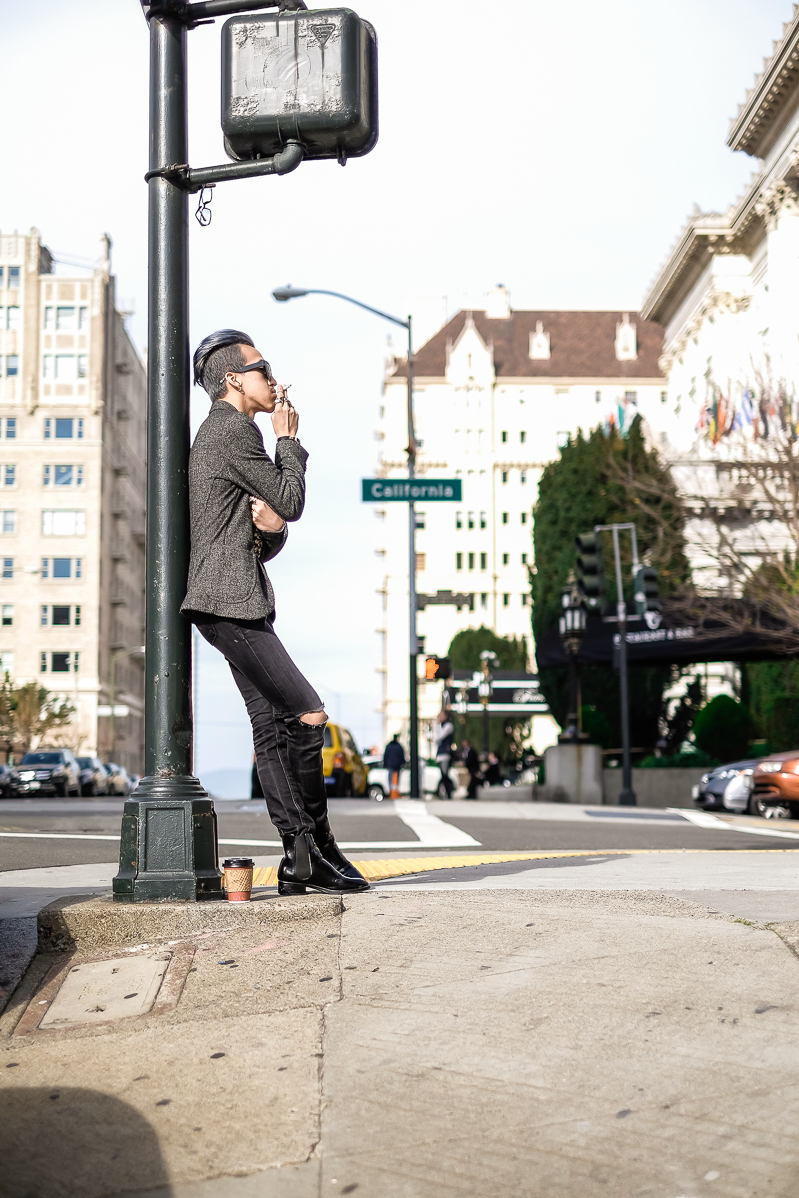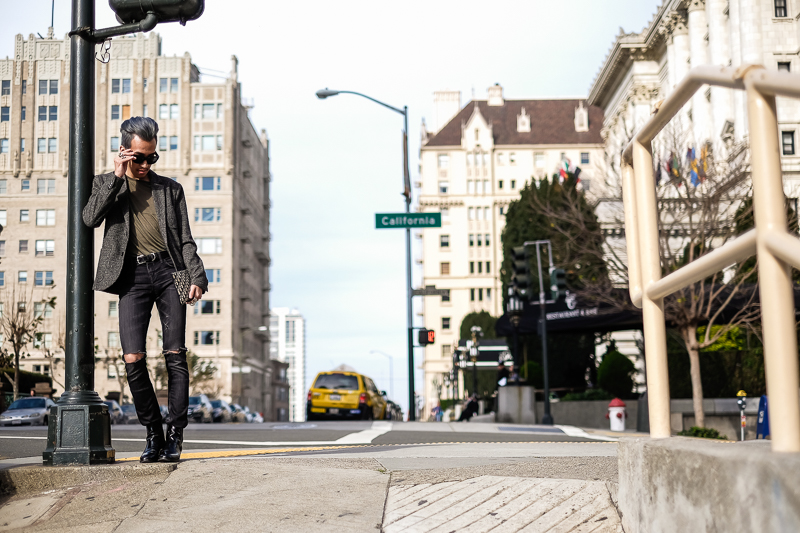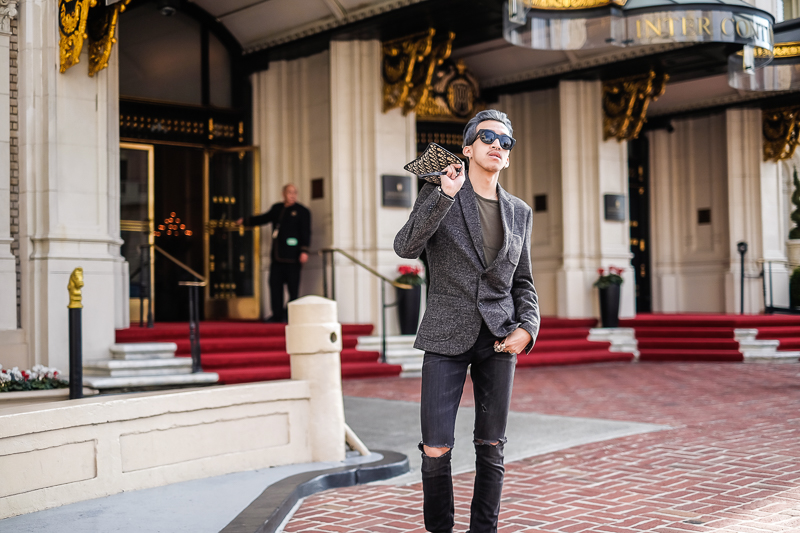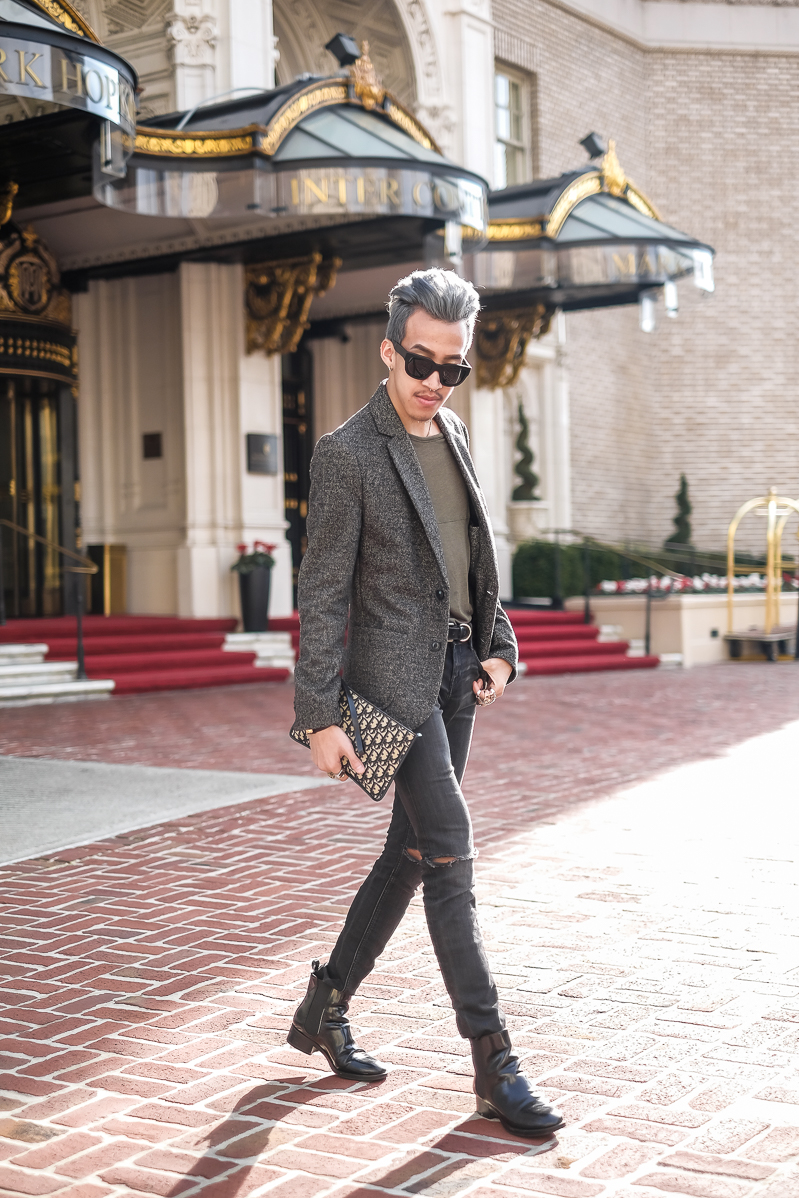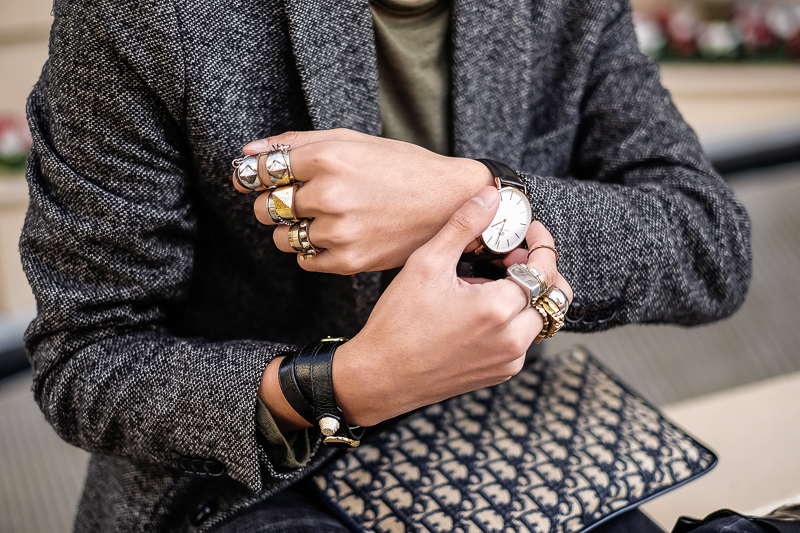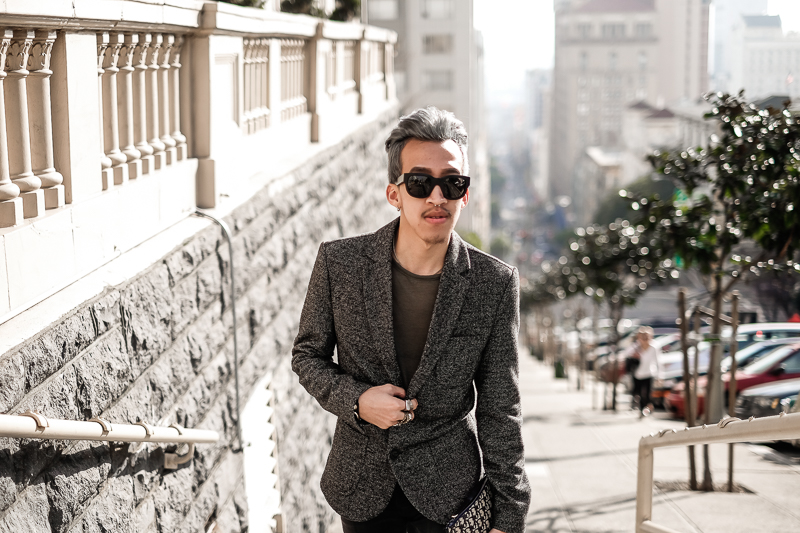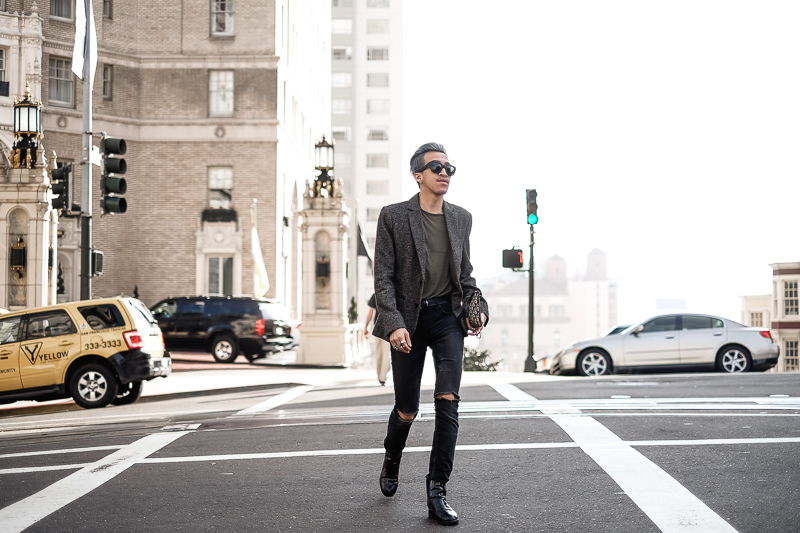 zara blazer, olive long shirt c/o bullsofsummer, kasil&taylor jeans, ring c/o mrsfc & puja jewerly,
watch c/o danielwellington, acne sunglasses, zara shoes, dior clutch
Photography by Victor Cobian
In order for me to write a blog post, I would need complete silence to actually think of what I'm going to write. shhh.. In today's blog post I'll show you some tips on how I blog and my favorite places to shoot! My favorite thing about shooting is always dressing up and creating something refined and contemporary.  Sometimes minimalistic/androgynous or quirky/sophisticated. It's always about stepping outside of the box and being true to yourself. That's what I like to say in all of my outfits. Every blog post I do comes with a story. Sometimes the city can be a little hectic, so I like to shoot in the wee morning when things are quiet and there aren't many people around. Finding the right location is a big key factor. Places I like to shoot are dirty and edgy location alleys or architectural surroundings. I never go around the city shooting at the same spot more than twice because you can't have the same story twice right? I mean, the city is so beautiful where I'd like to show the different environments and cultures in the city. Before when I used to shoot with my camera, it would ultimately be just what I'm wearing and shooting that day. Now I have to plan things before I do it. Which I like because my new years resolution is to be active and organized. When it comes to looking sophisticated and sharp, I don't always wear a suit.. Scratch that I never wear a suit. There are many ways to give that 'gentlemans' look. I wore these jeans I wanted to cut up because I would never wear them anymore, but now I wear them like all the time. Tucked in this bullofsummer shirt from Rodney that I absolutely am obsessed with, over a peppermint casual blazer. Check out his site, If you love this look I pulled together, his shop has some amazing minimal designs that'll blow your mind! This look today is all about olive/grey/black scale. Mr. Classy is now on board!
LEAVE YOUR COMMENTS!