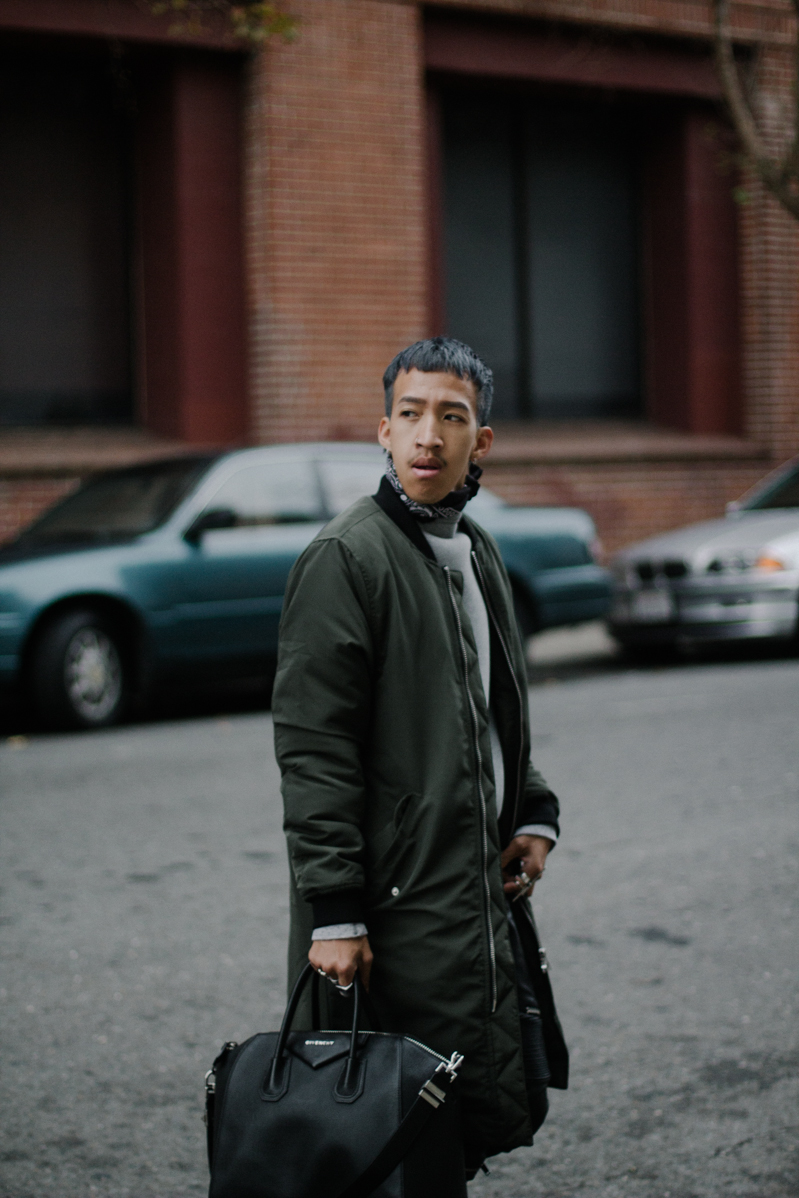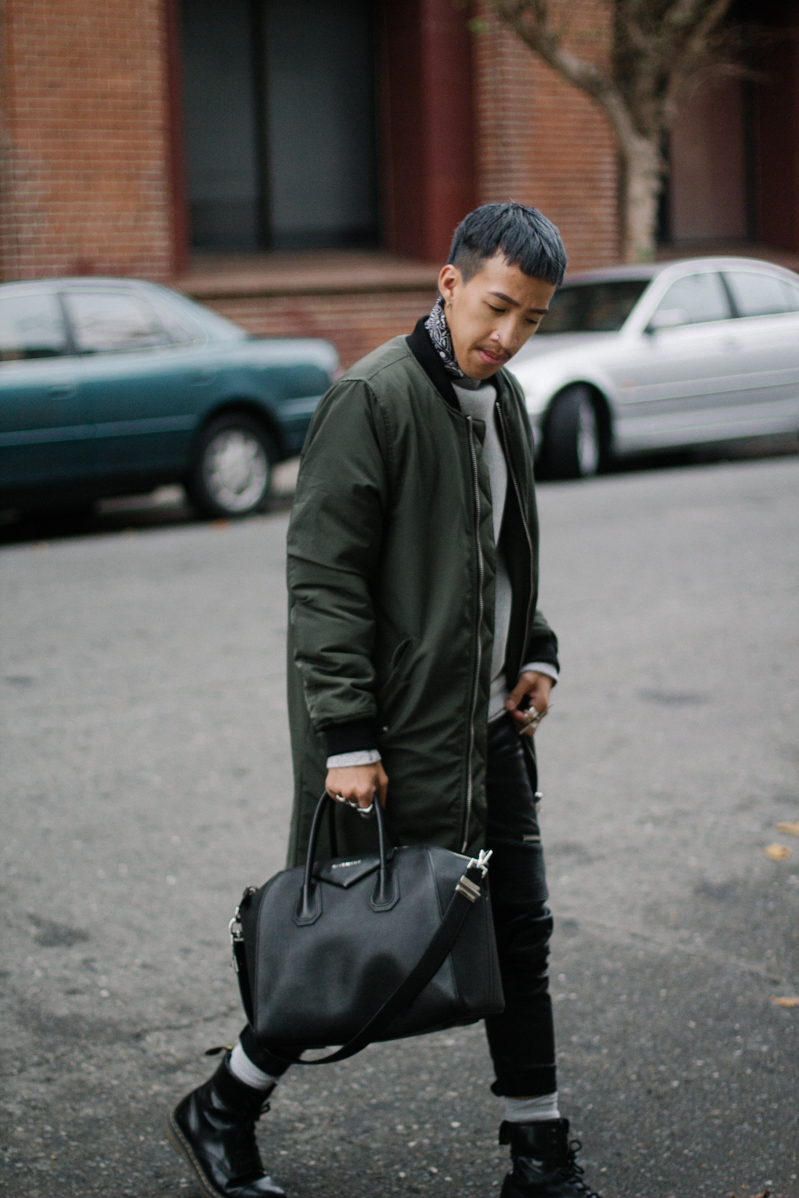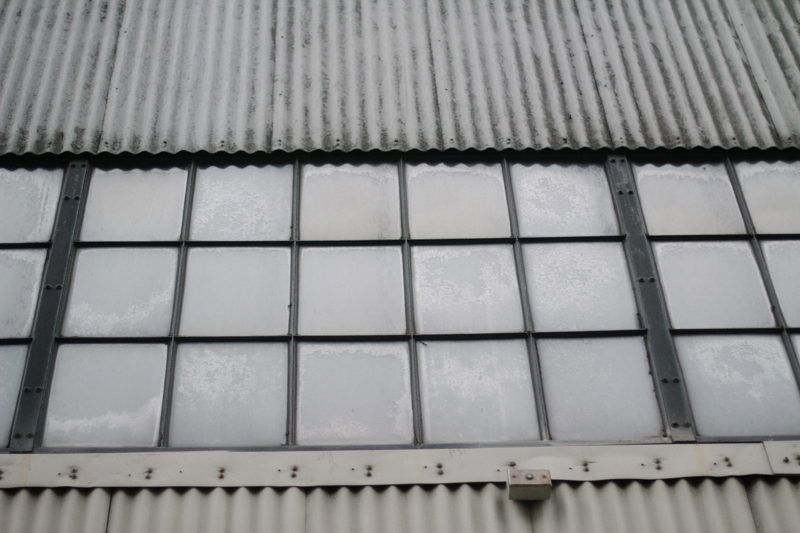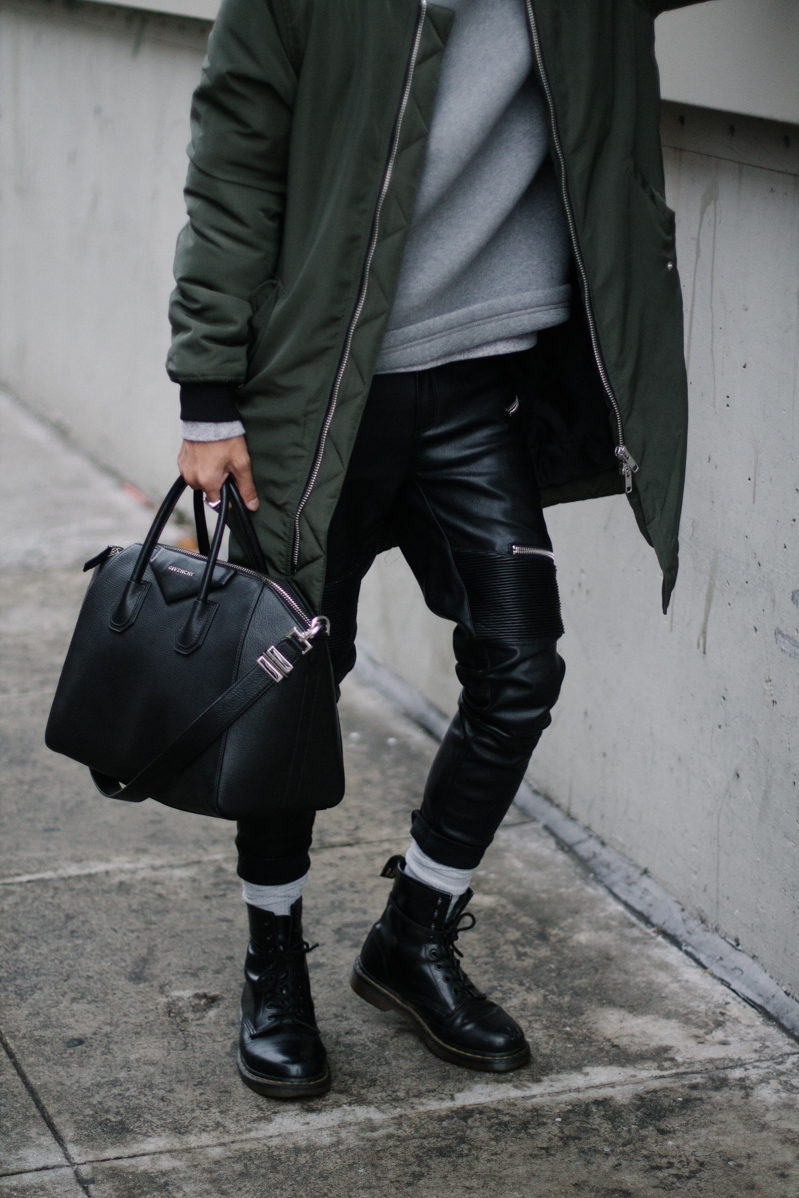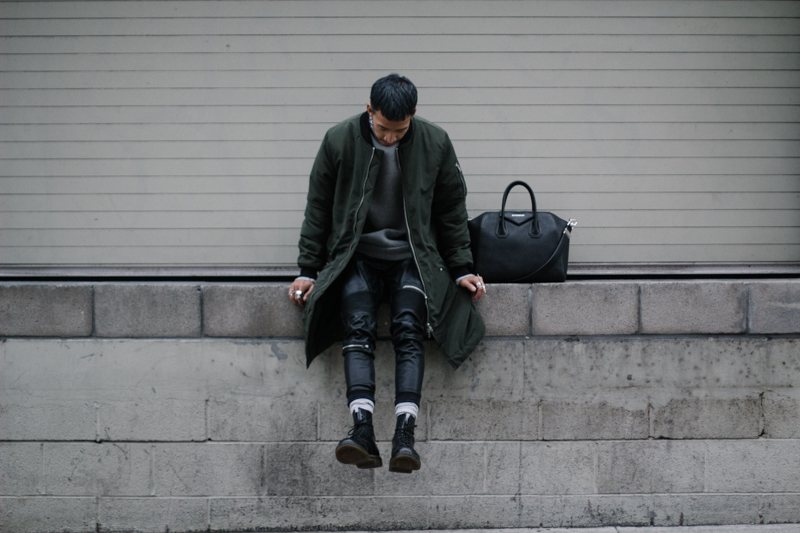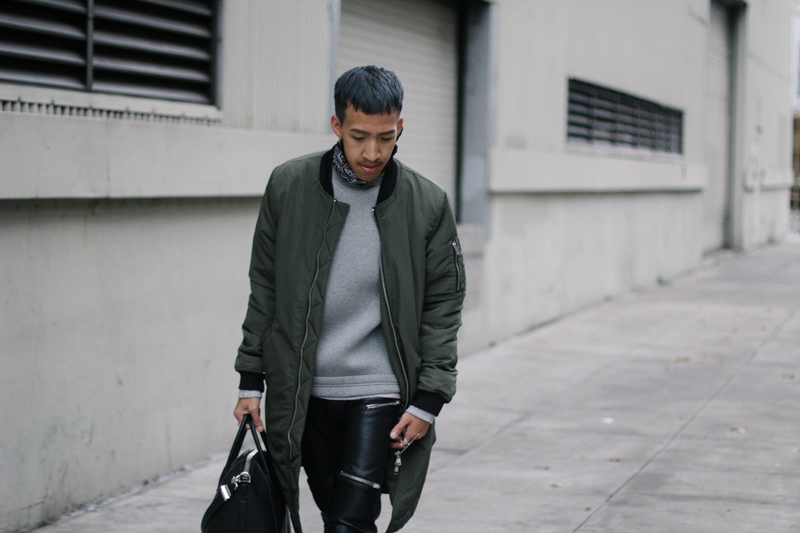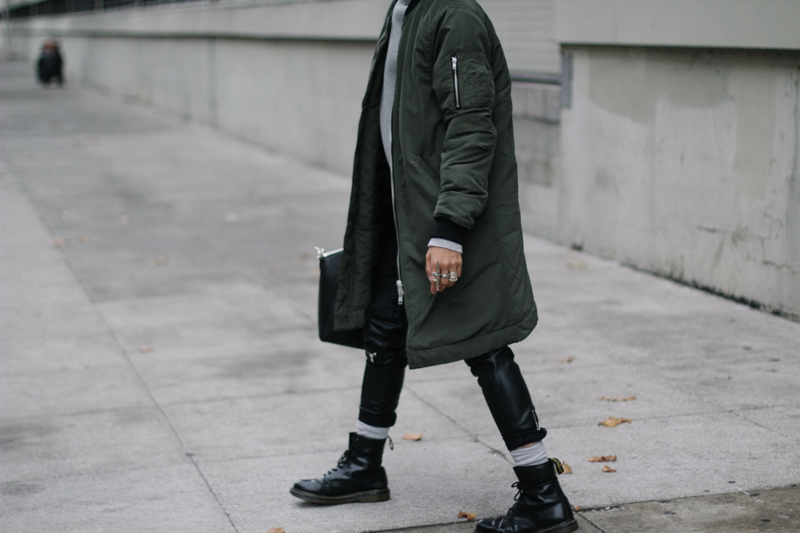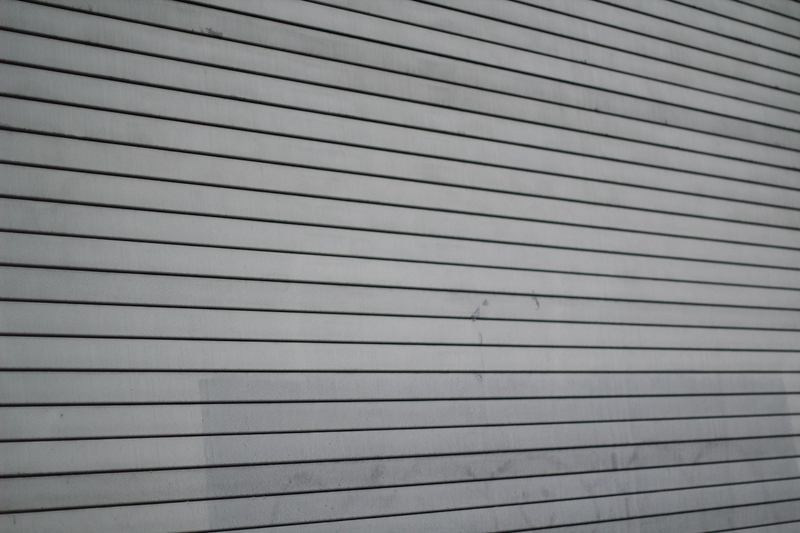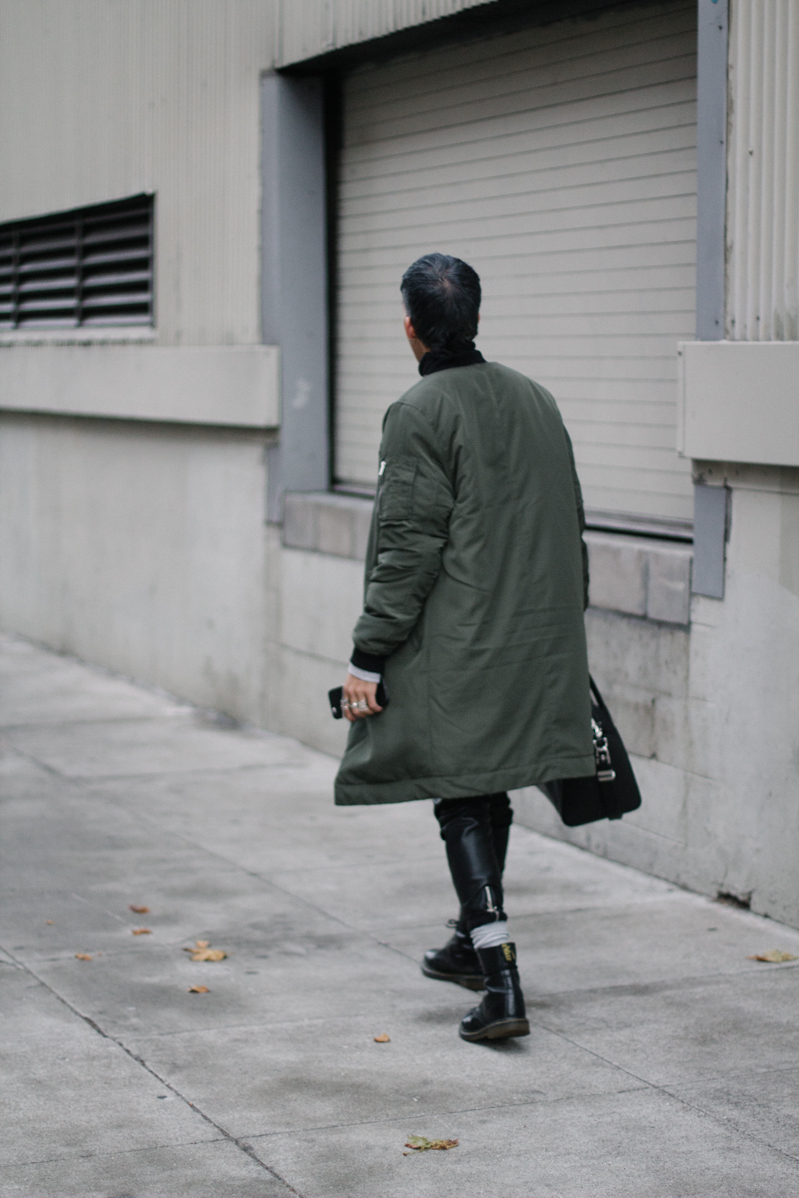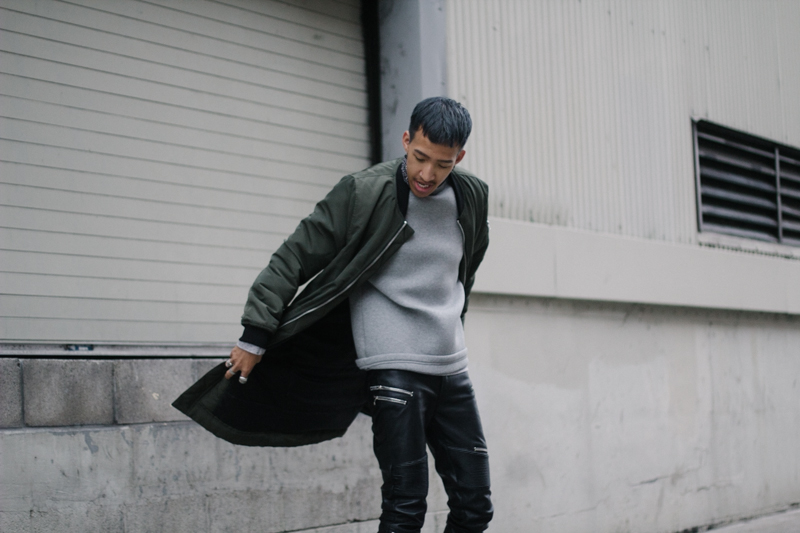 Didn't I tell you the weather is amazing and gloomy?! It's quite relaxing just dressing like you normally dress without having to wear shorts. I don't even have any shorts! The great thing about shooting with less sun is having the exposure down and using natural lighting. I barely edited this photo and it turned out amazing. Anywho, bomber jackets are back in season! I recently got this from hm and I love it. It's perfect for any occasion and it's green! My favorite colour.
hm bomber,alexander wang sweater, givenchy bag,
zara pants, dr.marten boots 
LEAVE YOUR COMMENTS!