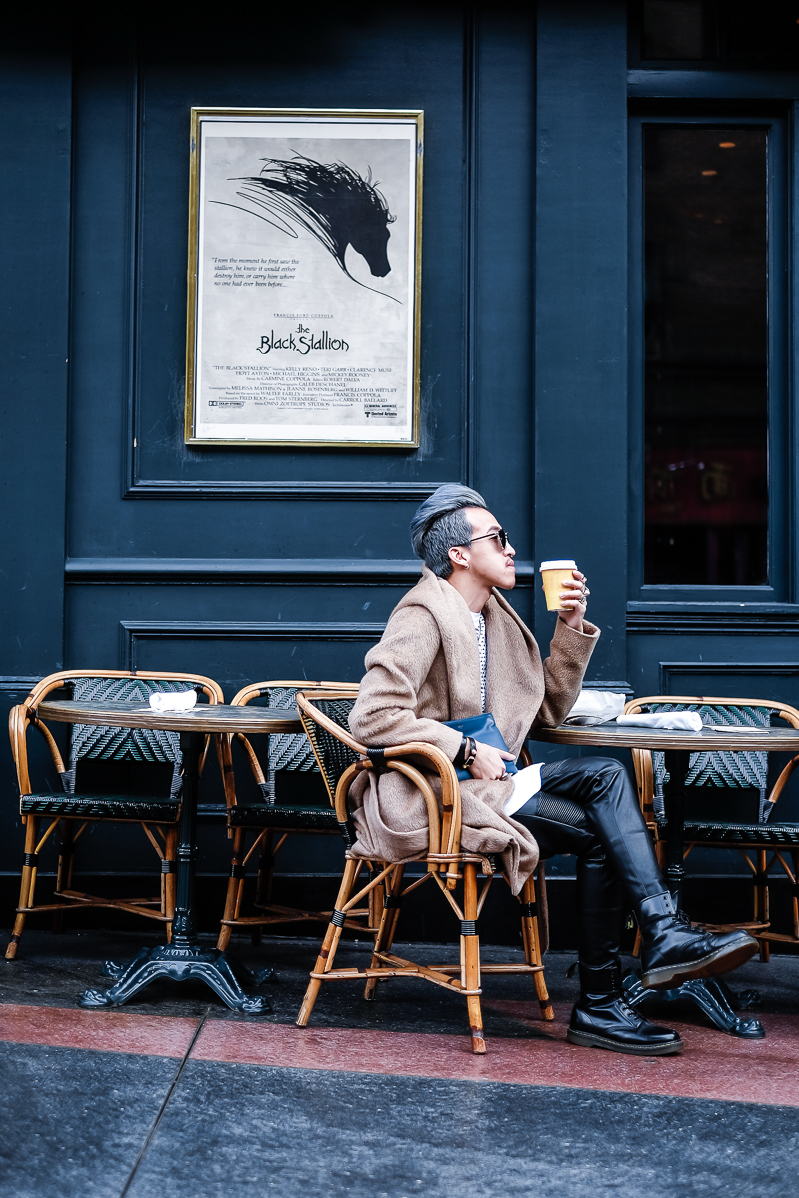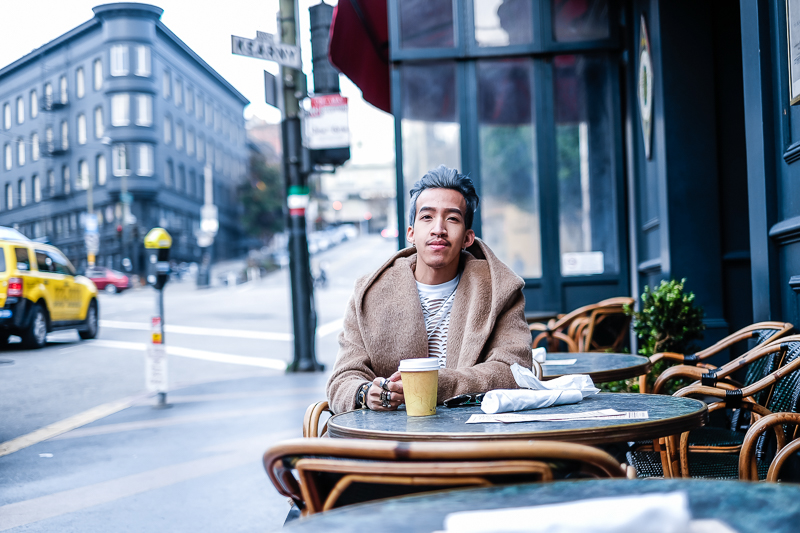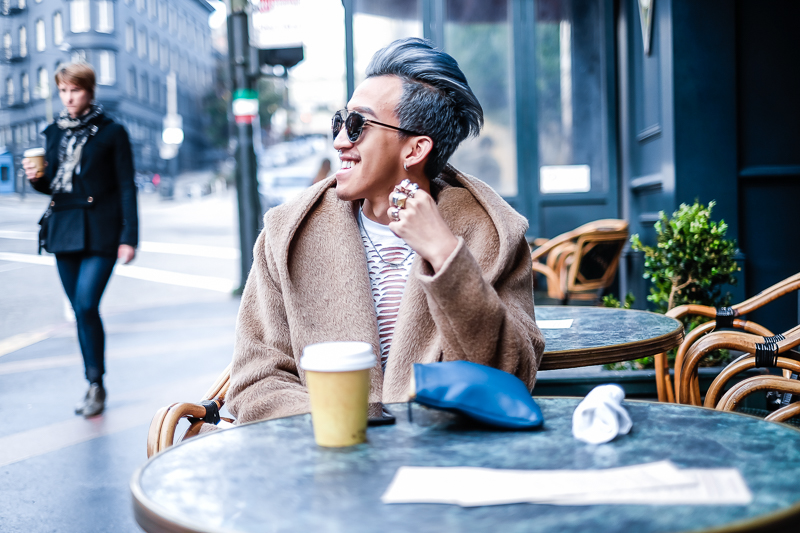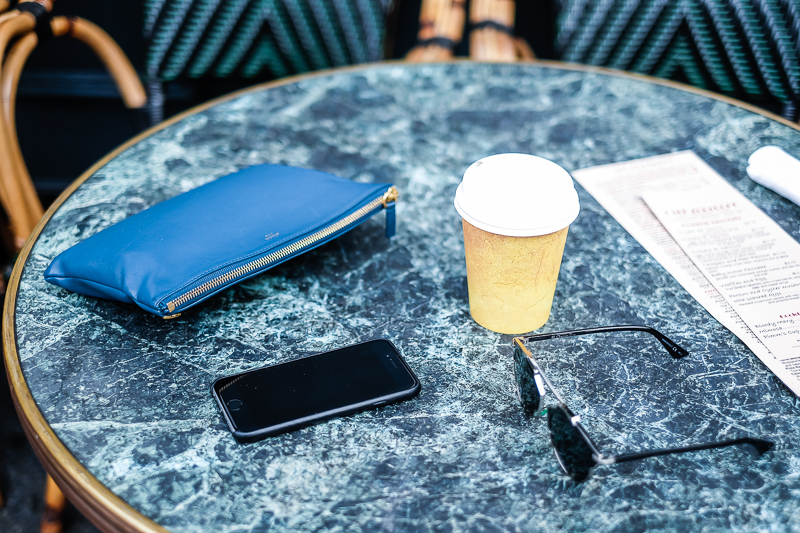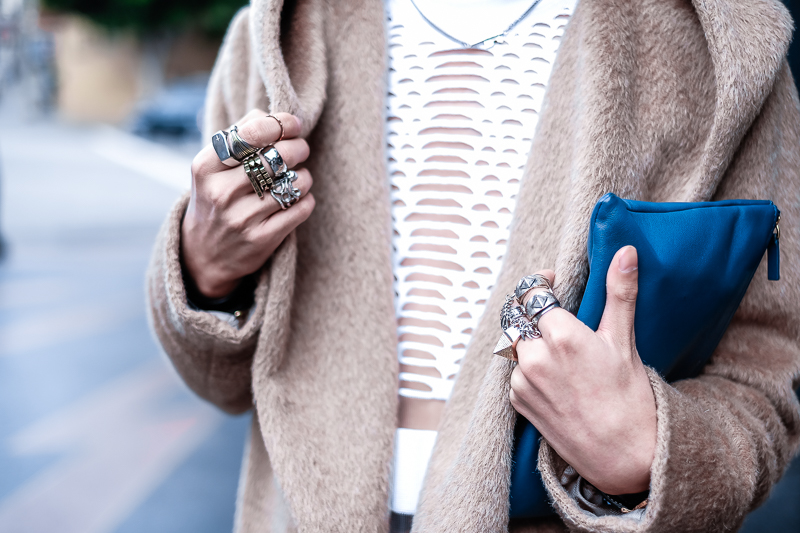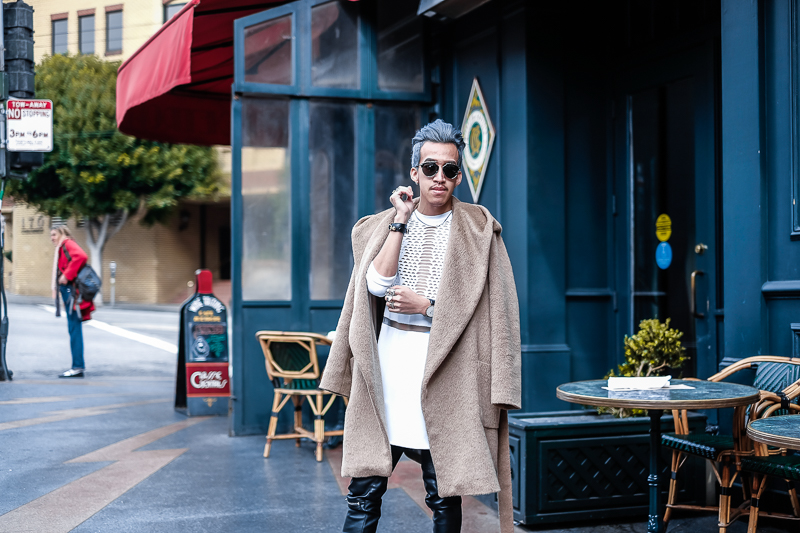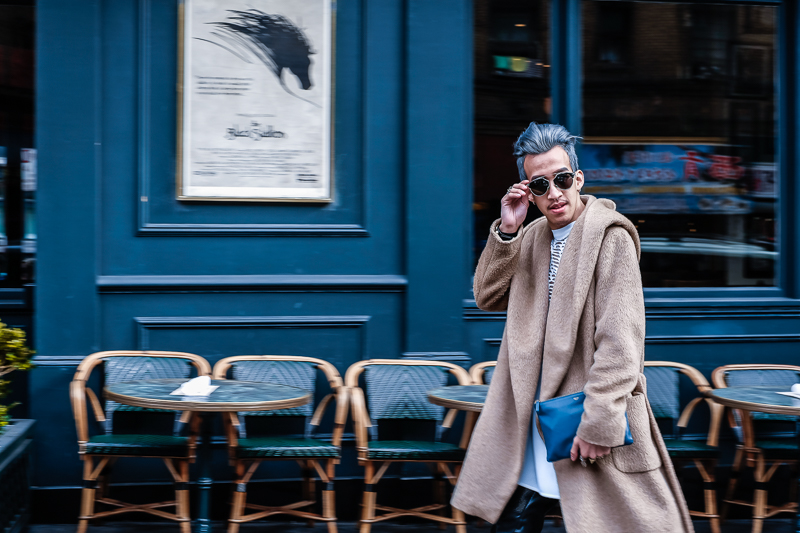 robe coat, alexanderwangxhm shirt, zara leather pants, coffin ring & fishskeleton ring c/o mrsfc & haatichai
watch c/o danielwellington, dior sunglasses, dr.marten shoes, céline bag
Photography by Victor Cobian
Say hello to my new design&layout for 2015! Was finally time to give my website a clean and refreshed look that I love so much now. It's also mobile friendly so you can grab a cup of coffee and read while you're on the phone to make things easya foh ya. I got it running just in time with a new blog post. =) Also let me introduce you to my new photographer, Victor who has recently been shooting my lookbooks these past couple of weeks. We have a bunch of looks coming up so come back over the next couple of days and pintrest/facebook if you like it! I'm starting facebook again so like me on facebook.com/dopensteez!
So if you don't know me by now, I pretty much drink my everyday cappuccino where ever I'm at either in the morning or daytime.. doesn't matter the time of day, I drink it religiously. I think I got hooked from watching sex and the city where Carrie looks fab drinking her cappuccino with her amazing outfits. Don't tell anyone, but after watching a couple episodes I literally binged watching all 6 seasons in a month. Let me tell you.. I had no social life and stayed in my room with a bucket of ice cream. So sad but so good! Enough about my gibberish, back to my blog post. We went to find our nice spot with an outdoor seating while sippin' on my quoaffe. I finally had reason to wear my awangxhm shirt I've been dying to wear. I loved the complex design and how minimal it was and how it's also a women's dress that I wore as a men's shirt. Just how crisp the shirt was, I paired with leather pants and leather boots.
LEAVE YOUR COMMENTS!