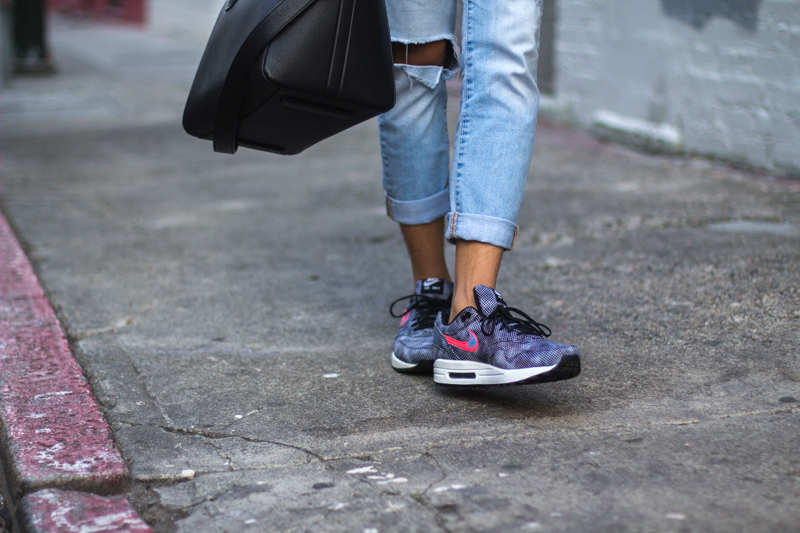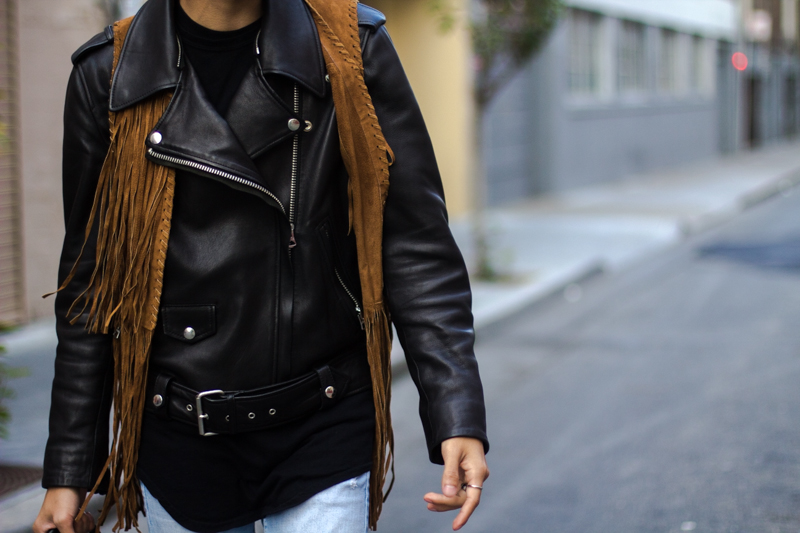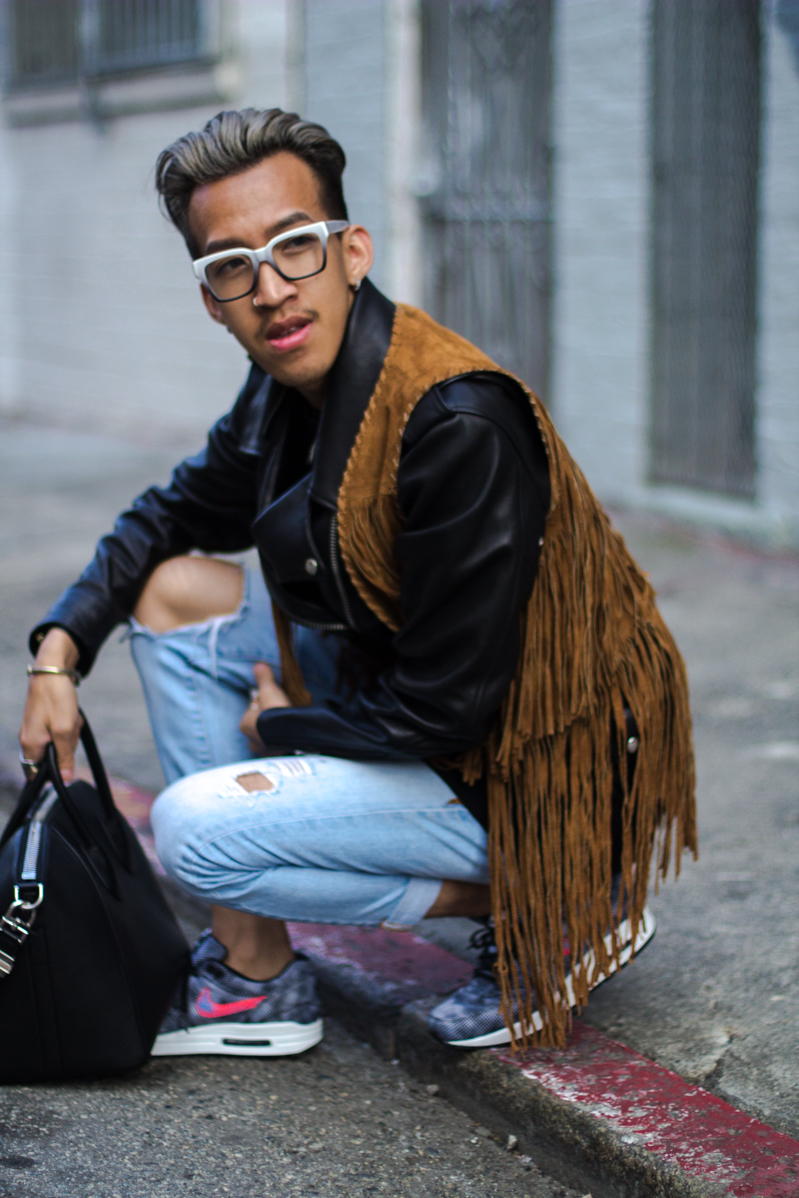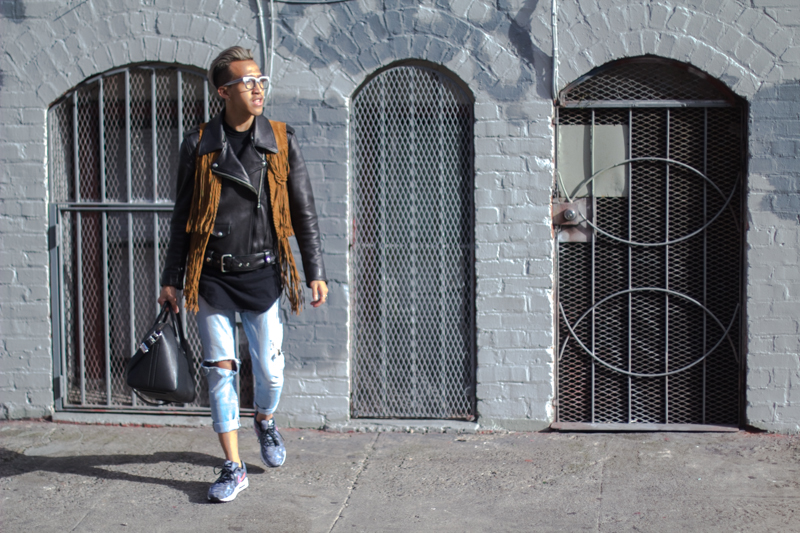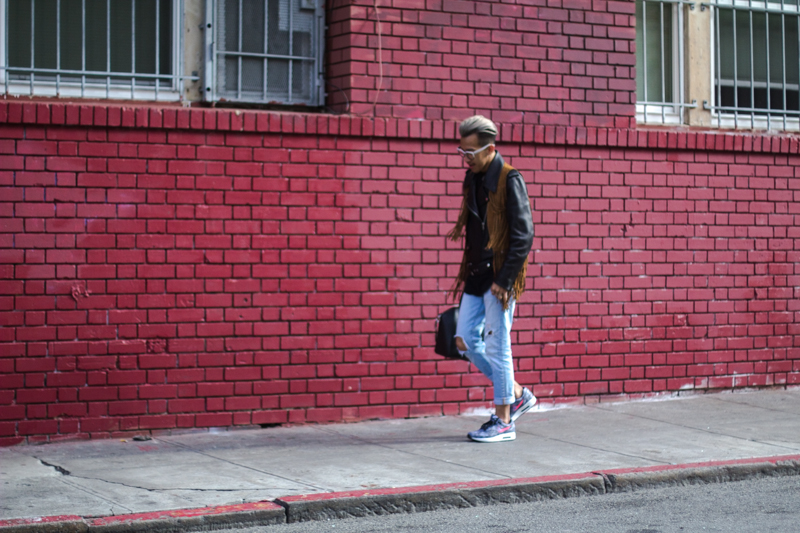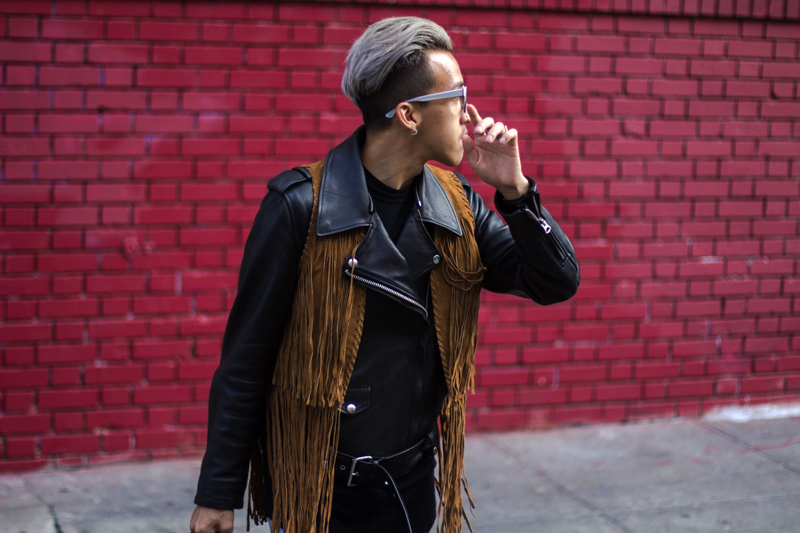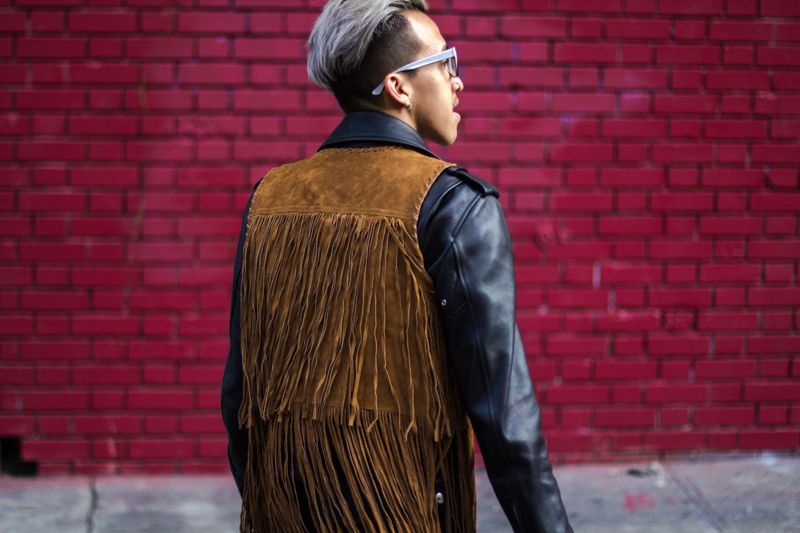 I can't believe summer is almost over! Wake up and it's August already..that means schools starting the end of the month and it's gonna be my last semester! Ahh I'm so excited! I recently bought this fringe vest from Zara last month and it's a great staple piece to wear with just about anything. I feel like a total rockstar all funked out! I'm actually thinking on dying my hair to a different color to spice things up a bit. But I'm still doing some research..in the meantime, I'll just keep enjoying my grey hair that I still love.
acne studios jacket, shirt c/o knyew, gap jeans, nike shoes, givenchy bag
LEAVE YOUR COMMENTS!