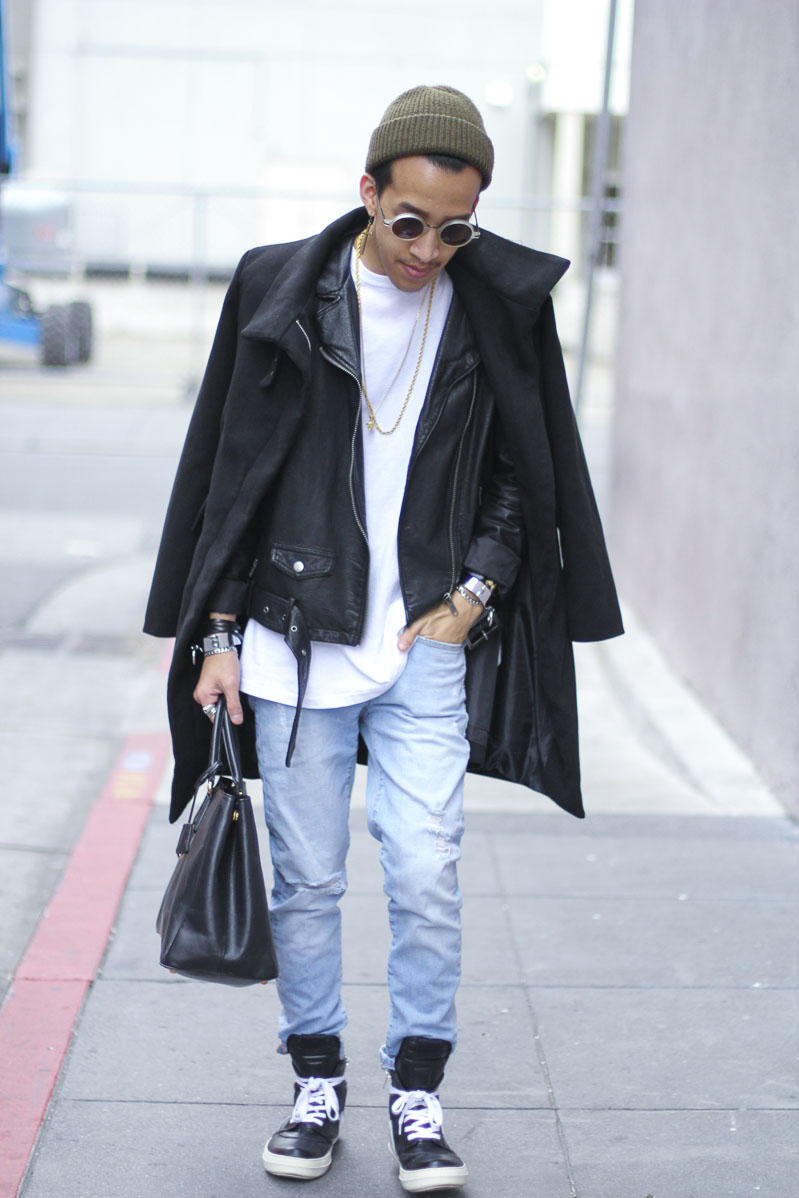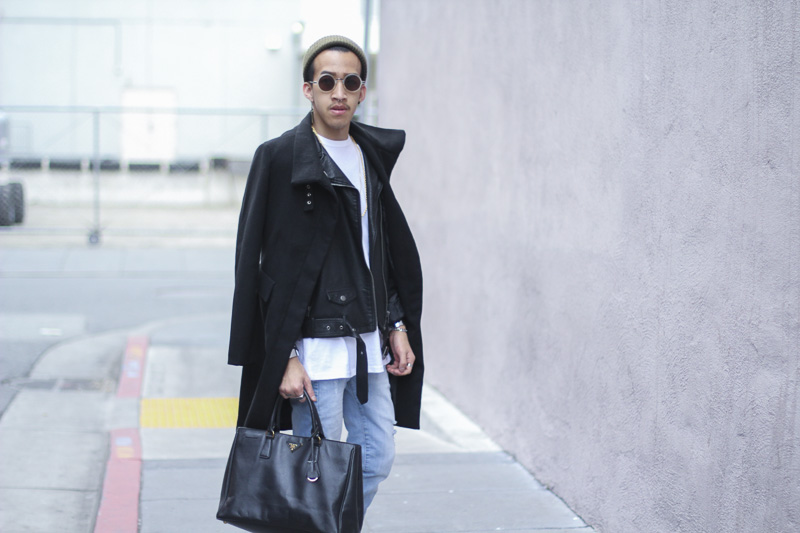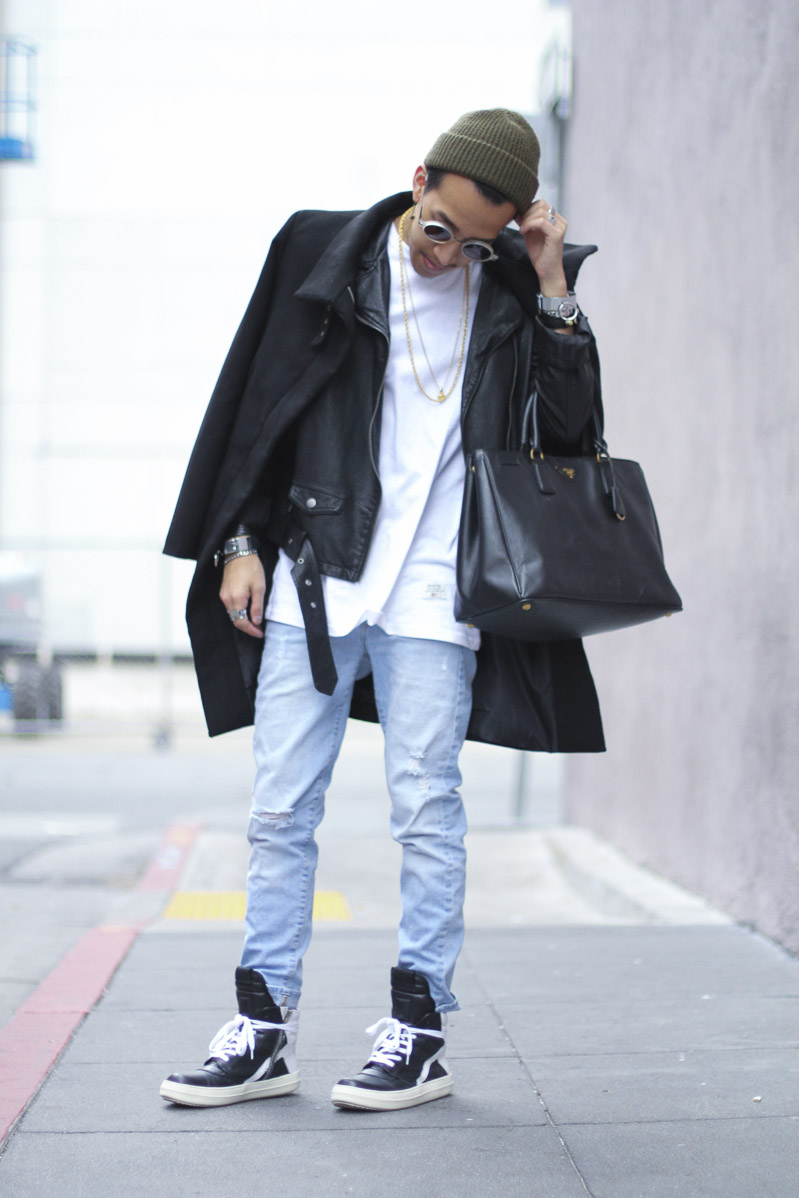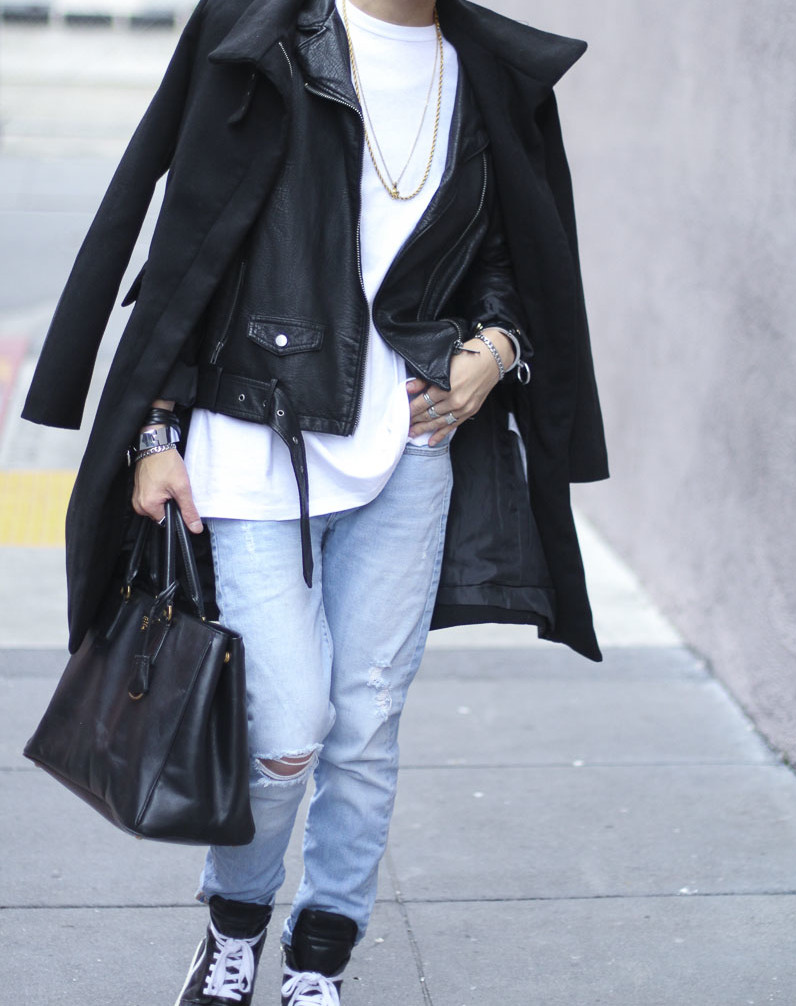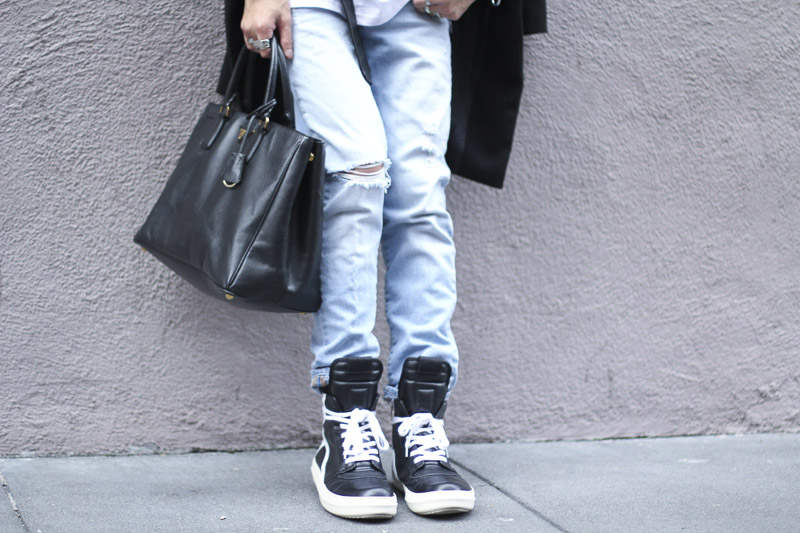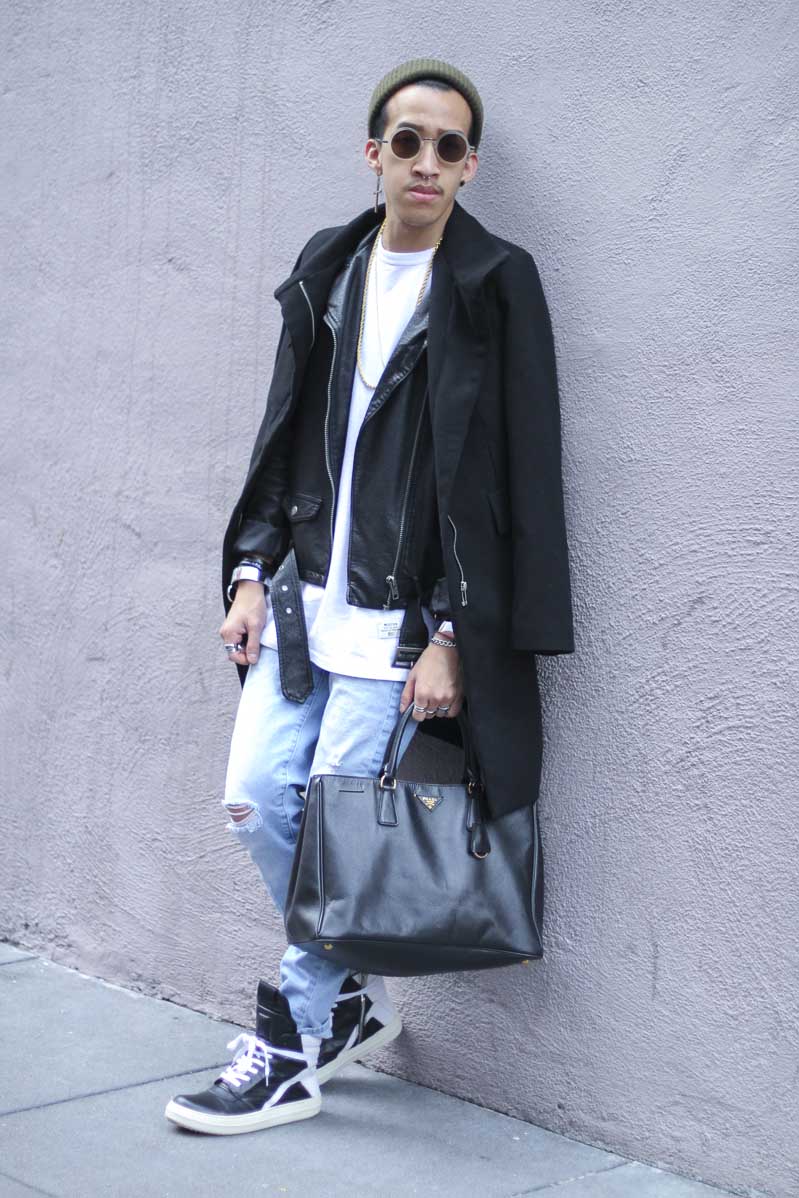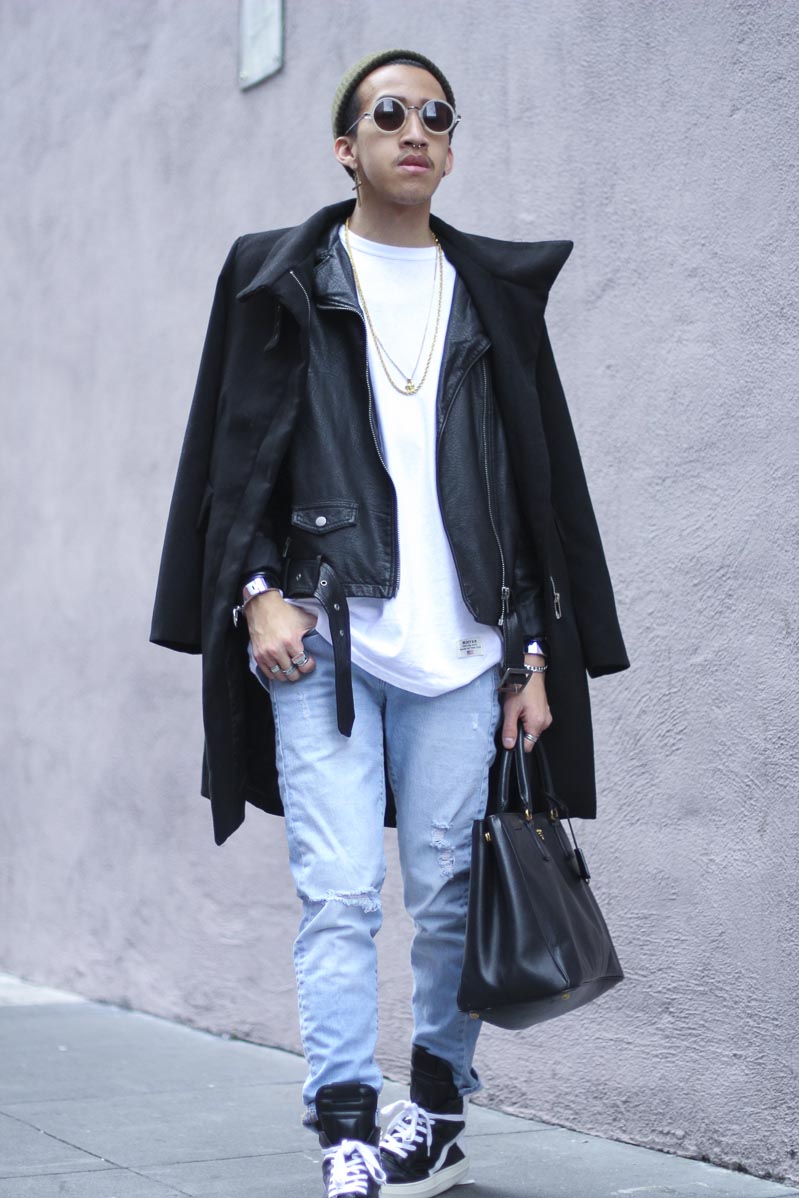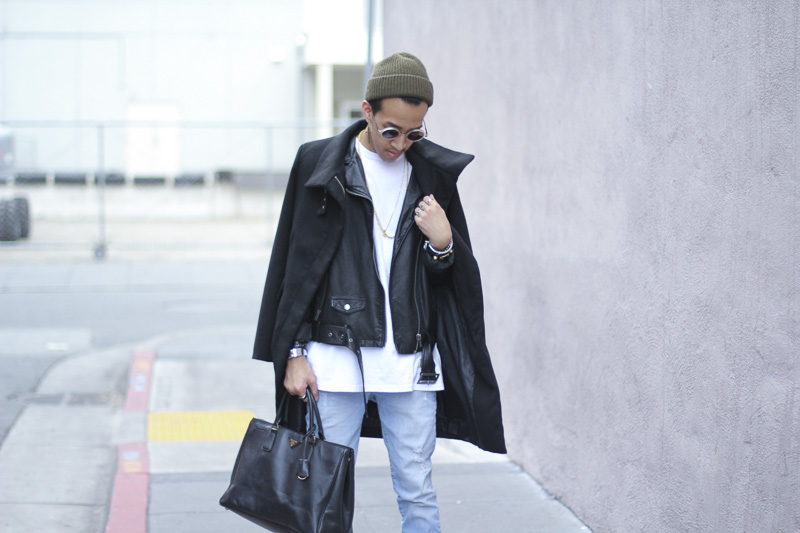 black coat c/o choies, urban jacket, white shirt c/o mistersfc,
zara denim, prada bag, rick owens sneakers


Ah finally, the sun is out which means I wouldn't have to wear dark colors anymore.
This is my way of migrating to spring with light colors and less layering. A nice
day in the city hanging with my friends this past weekend. I wore a simple white
shirt which I pretty much will be wearing all the time and these rad shredded
denim. I rarely wear ripped jeans, but they actually look really cool! And my
legs can breathe!