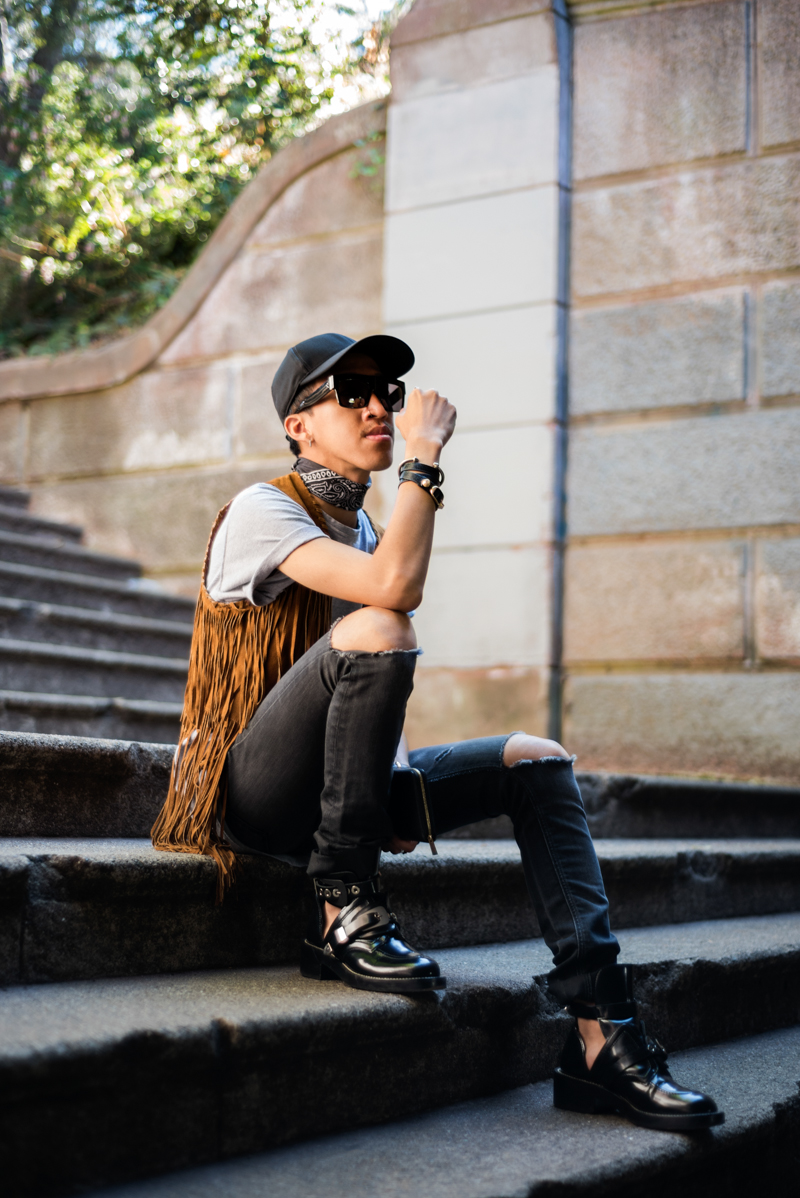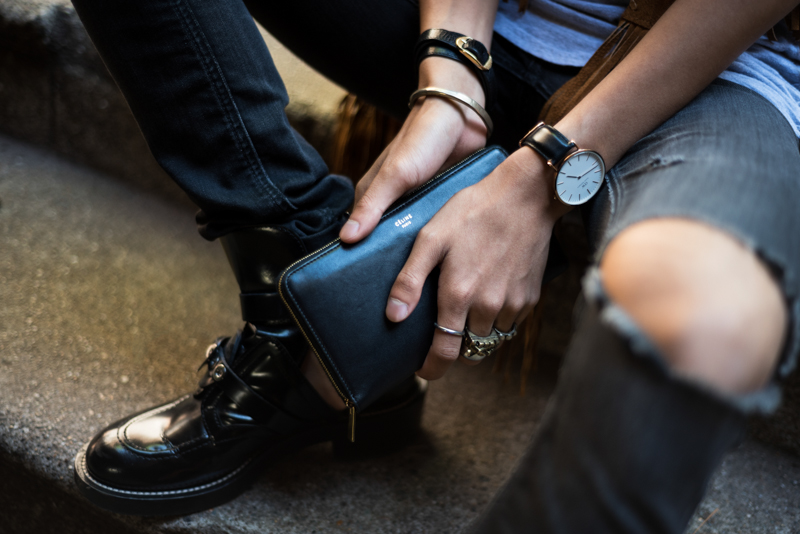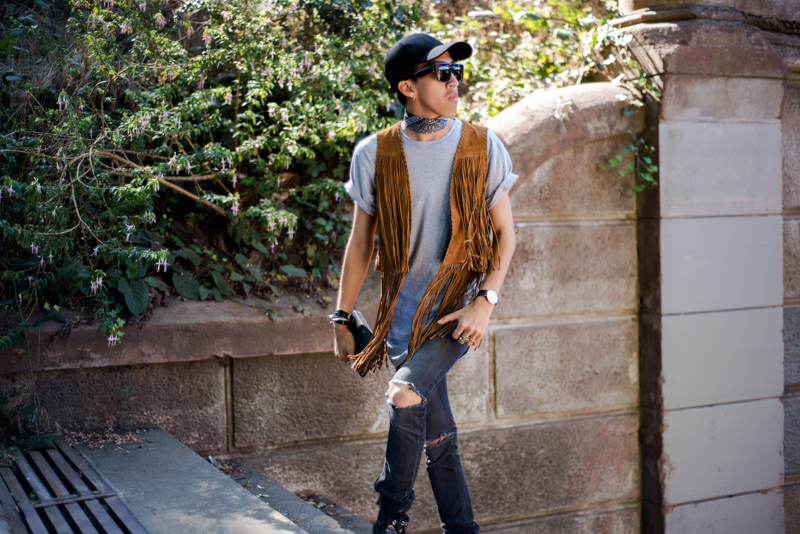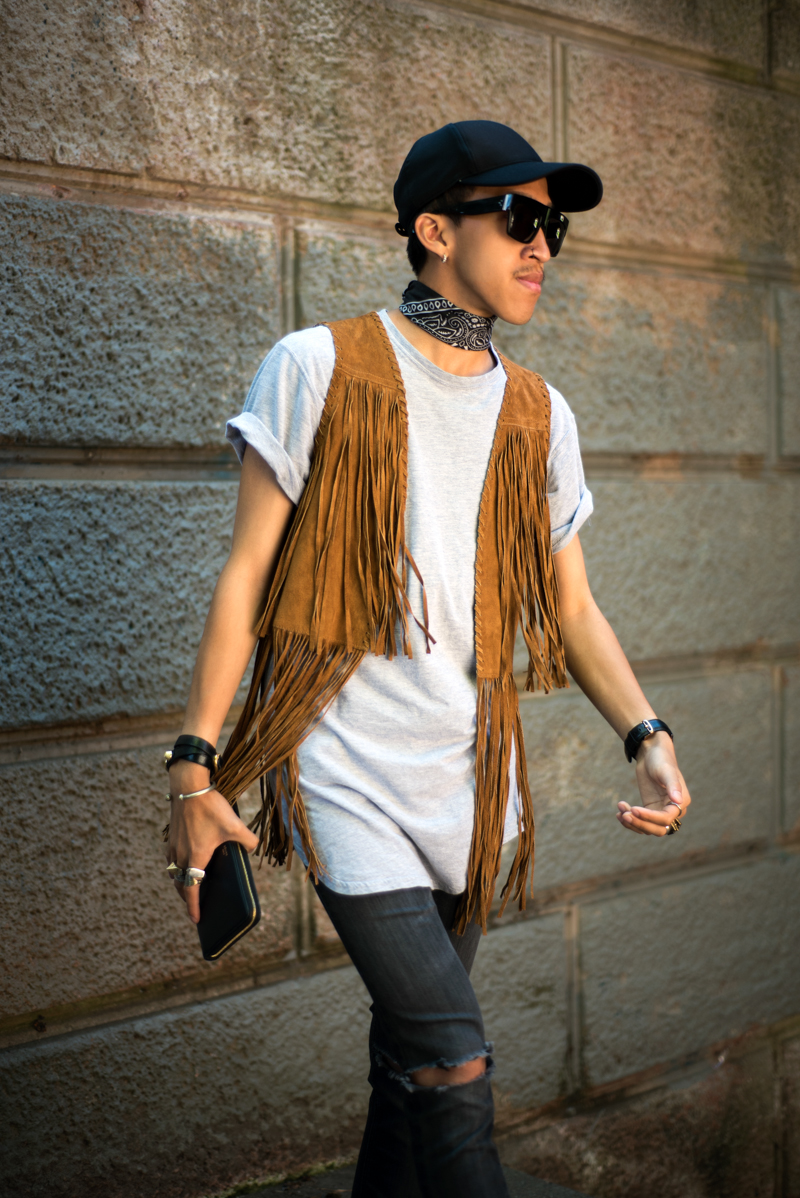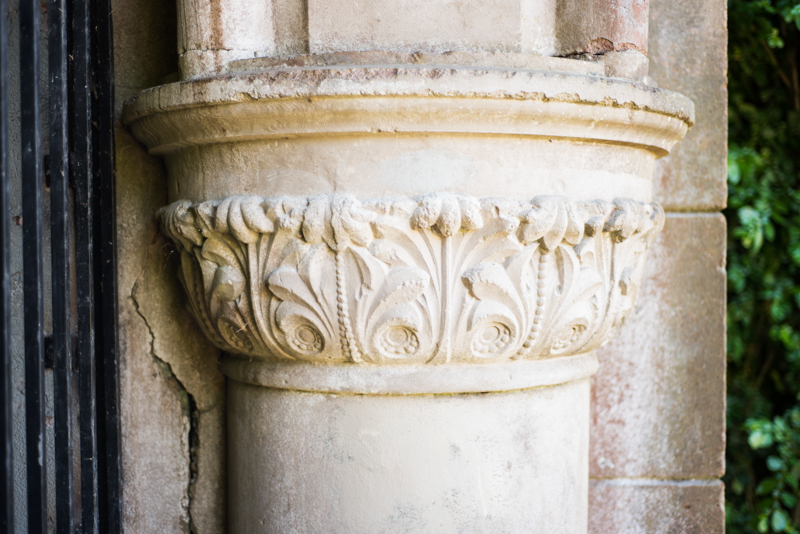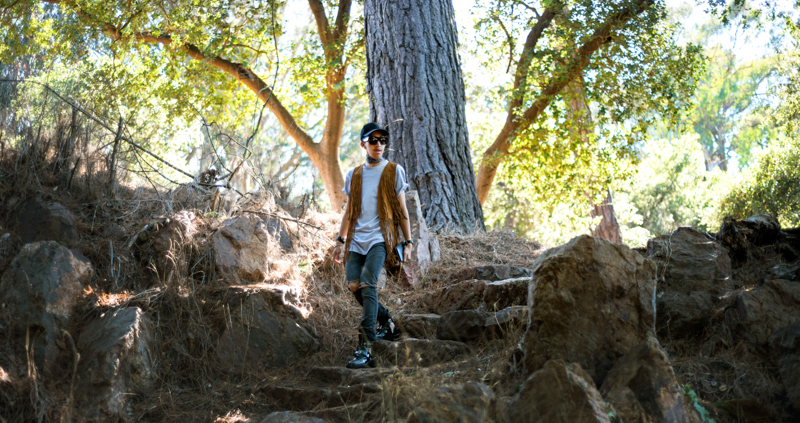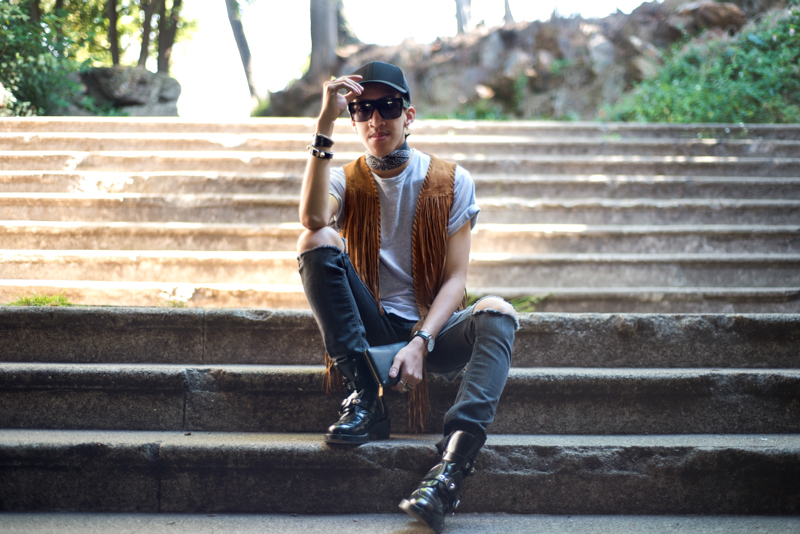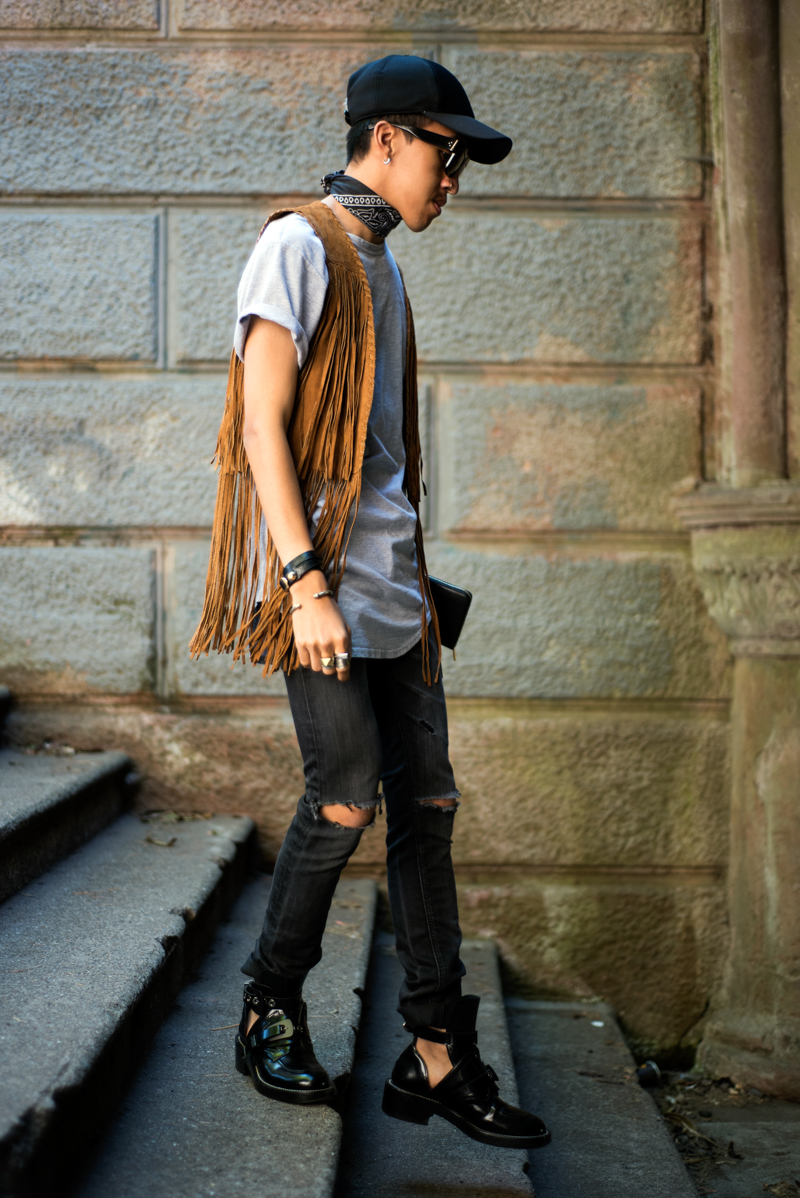 Photography by Allen Daniel Photo
 In my previous post I talked about fringe..and yet again I'm wearing a fringe vest! I went for a more my kind of relaxed unique look for my shoot a couple weeks ago. Bandanas are the new "it" staple trend in my book and now it's the hottest trend anyone can pull off. You can wear it tied around your neck, or on your arm, behind your back pocket or even on your bag. It adds that ummph and give your outfit that pop and edgy vibe. My look is about stepping out of your comfort zone and becoming that "wild child". I have an older sibling and she's like the good side of me. I can be mature, proper, and quiet like her.. But when it comes to fashion, I'm completely different. Very rebel-like, standing out from the crowd kind of thing. Hmm..I guess thats where I got my "dopensteez" name.
aritizia hat, shirt c/o knyew, zara suede vest, kasil taylor jeans,
watch c/o daniel wellington, céline sunglasses, balenciaga boots, céline wallet 
LEAVE YOUR COMMENTS!