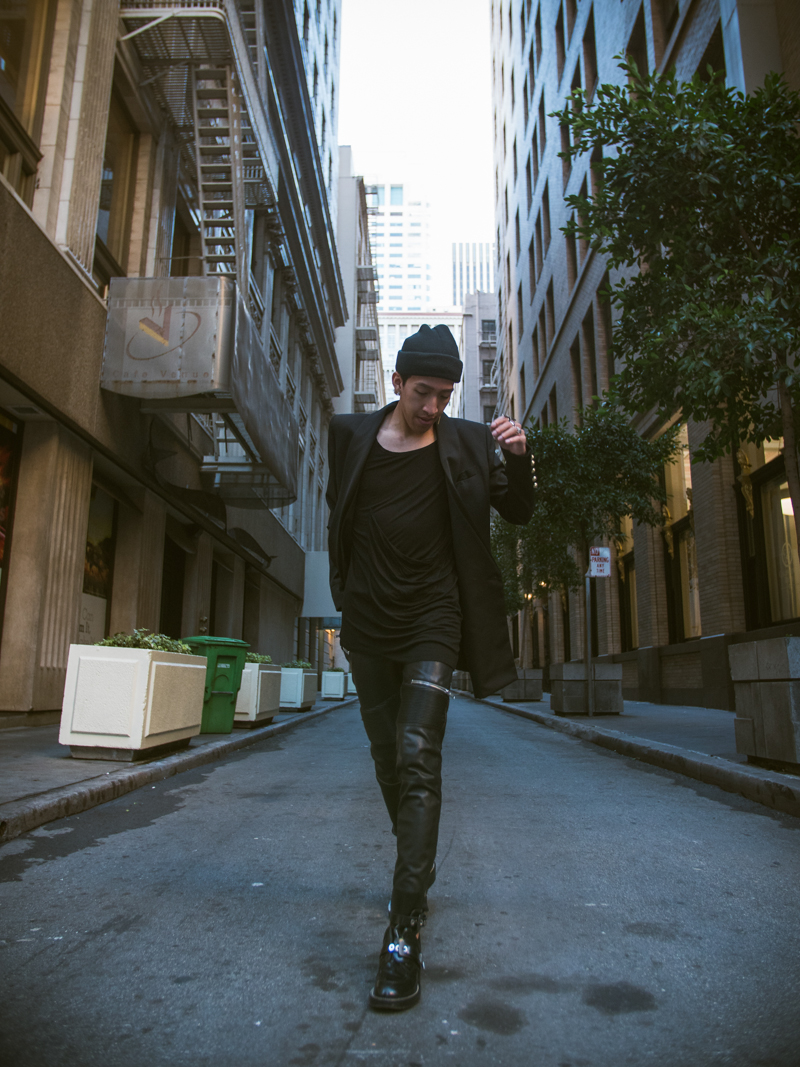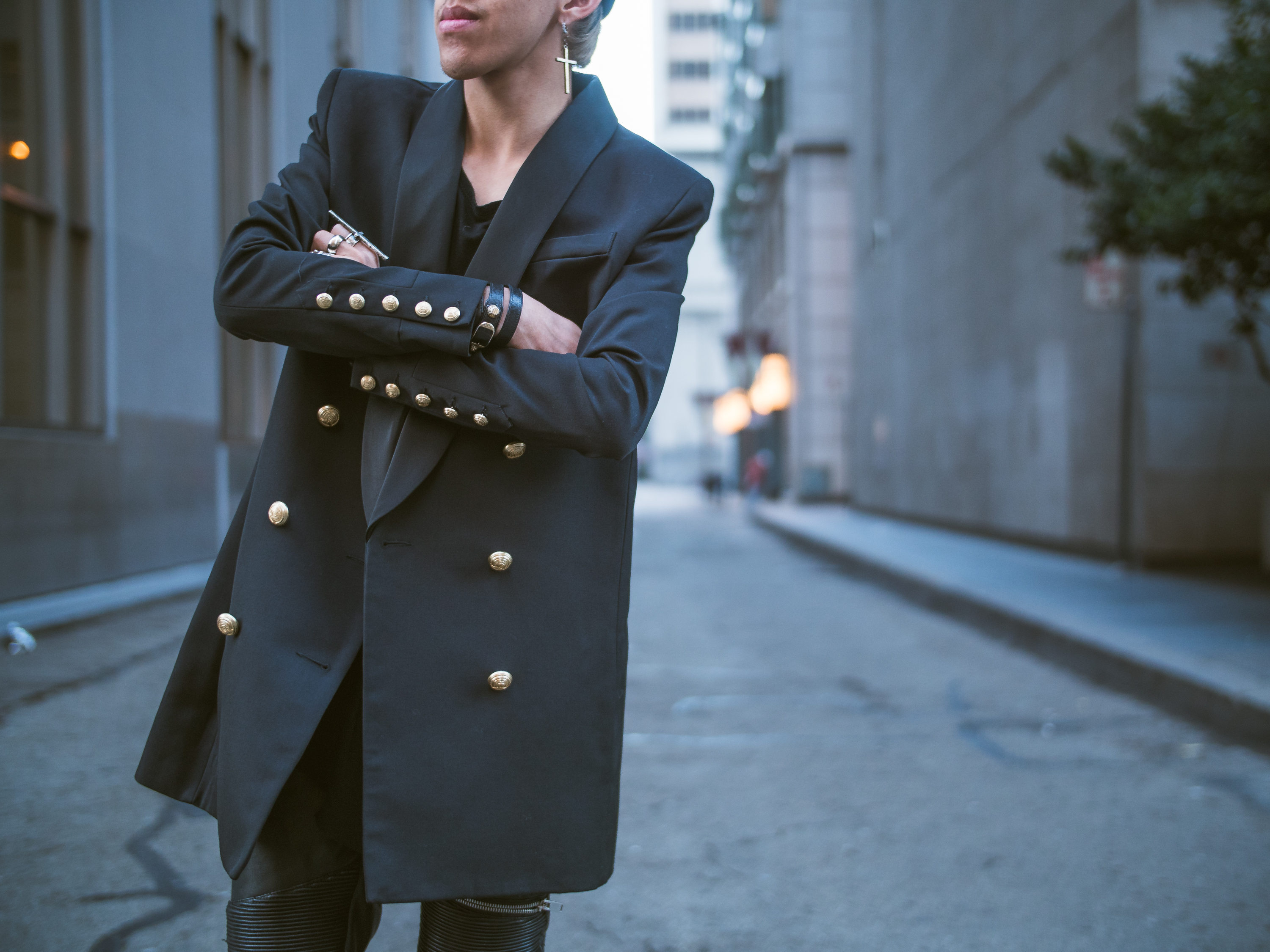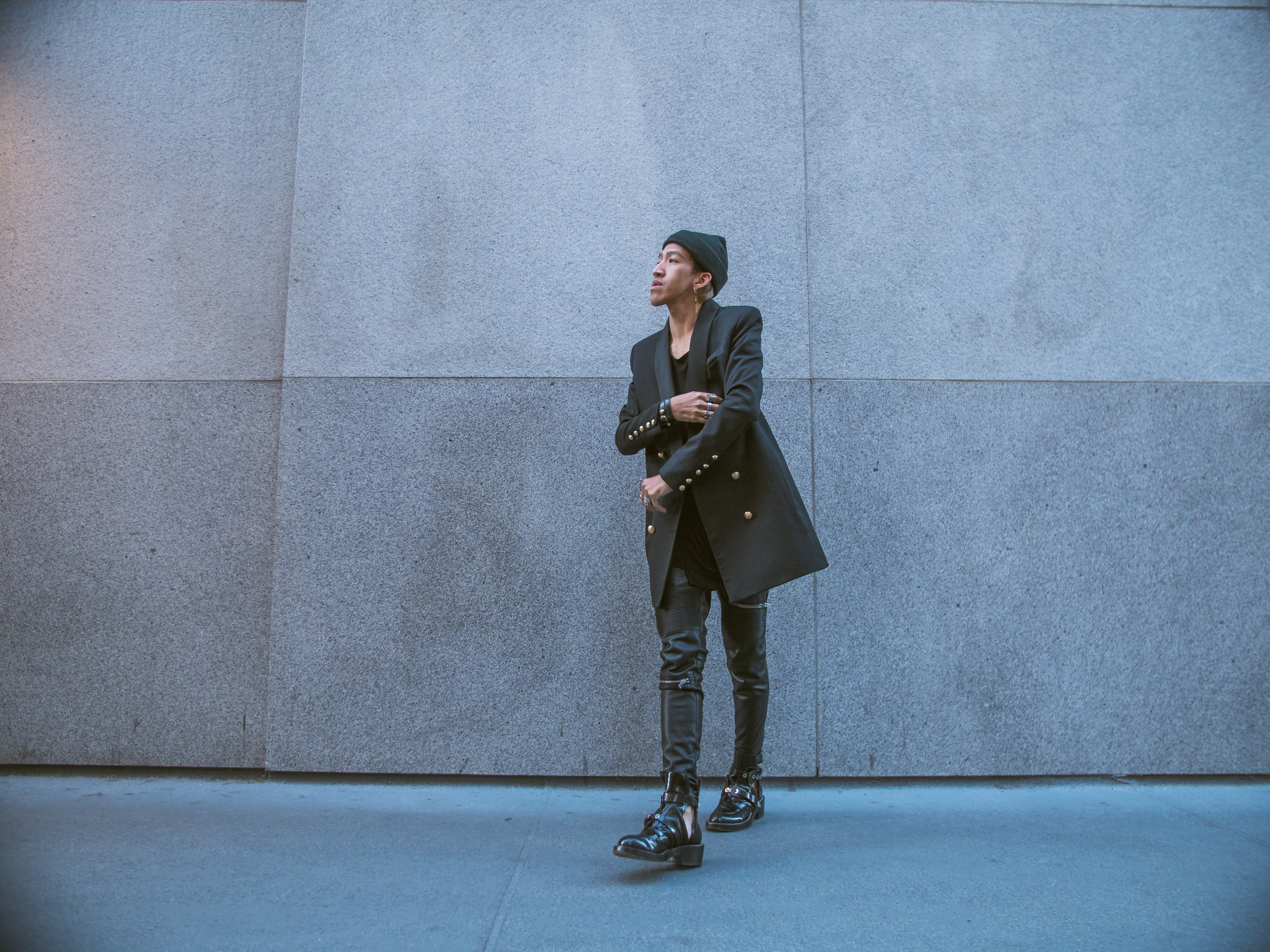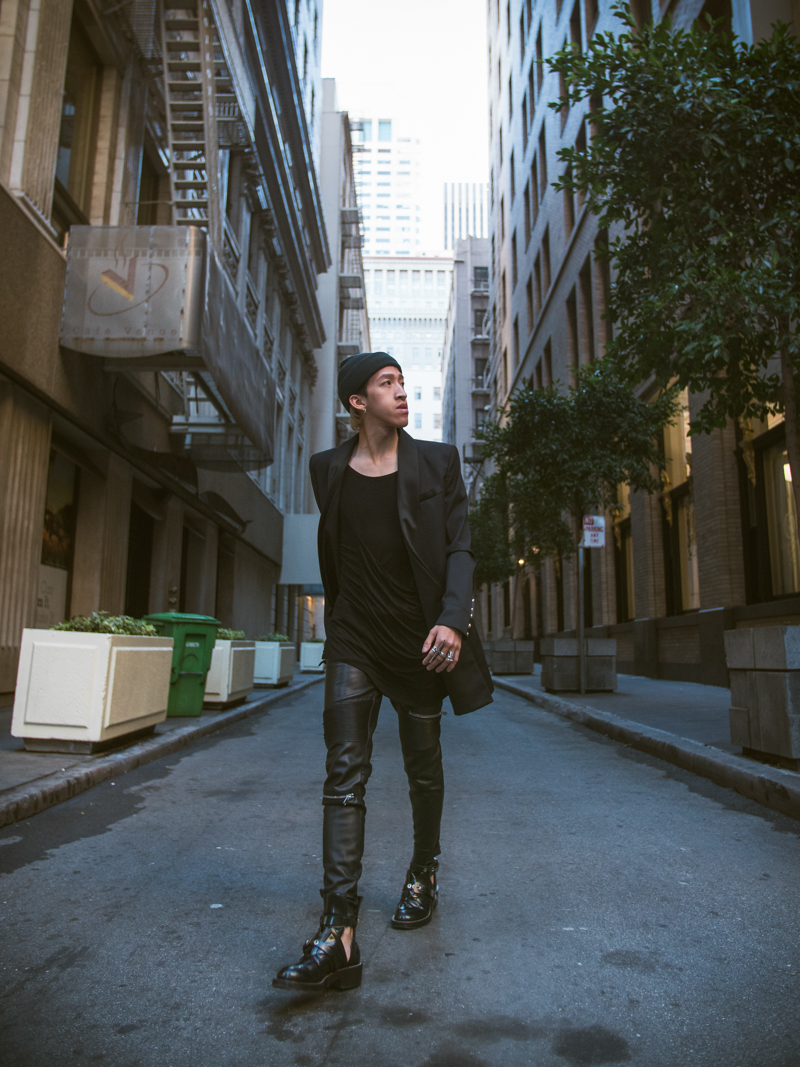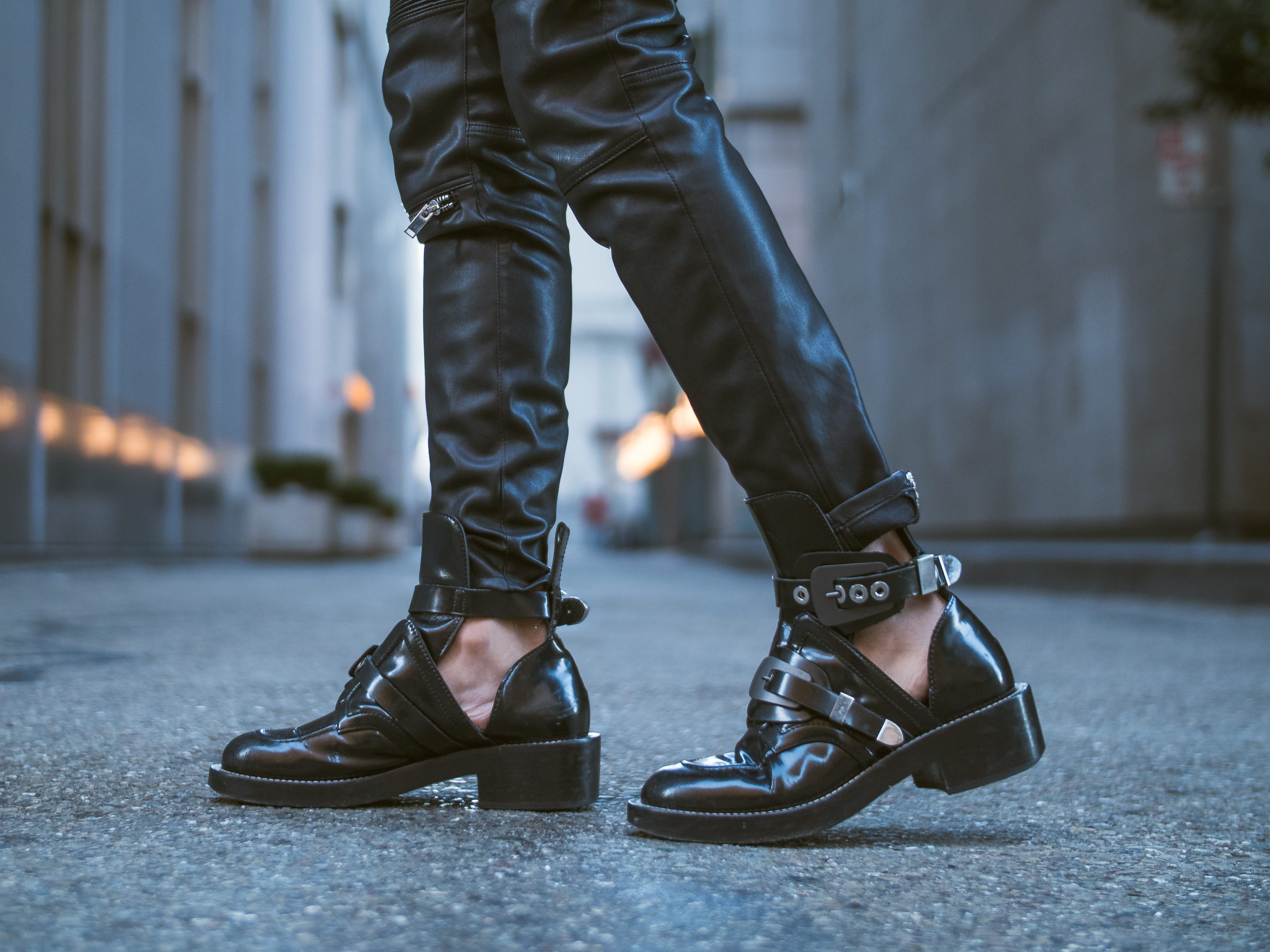 Photography by Adrian Per
 After hours of lining up for the collection, we finally got it! HM and Balmain collaborated together on a new collection this past couple of weeks where there were more dark colors and very intensive designs. Some were very minimal, and some were out there and extravagant. Pretty much you would have to act like Beyoncé to wear his collection. I got a couple of things, but sold most of them to my friends and returned some. This blazer from their collection is amazing. The bronze/gold buttoned around the cuffs and arms just made a simple blazer look that much lavishing! I never wear all black head to toe on a single wardrobe, but I thought it was appropriate on today's look. This outift looked badass, but very classy at the same time.
h&m balmain blazer, shirt c/o bullsofsummer,
zara pants, balenciaga boots 
LEAVE YOUR COMMENTS!