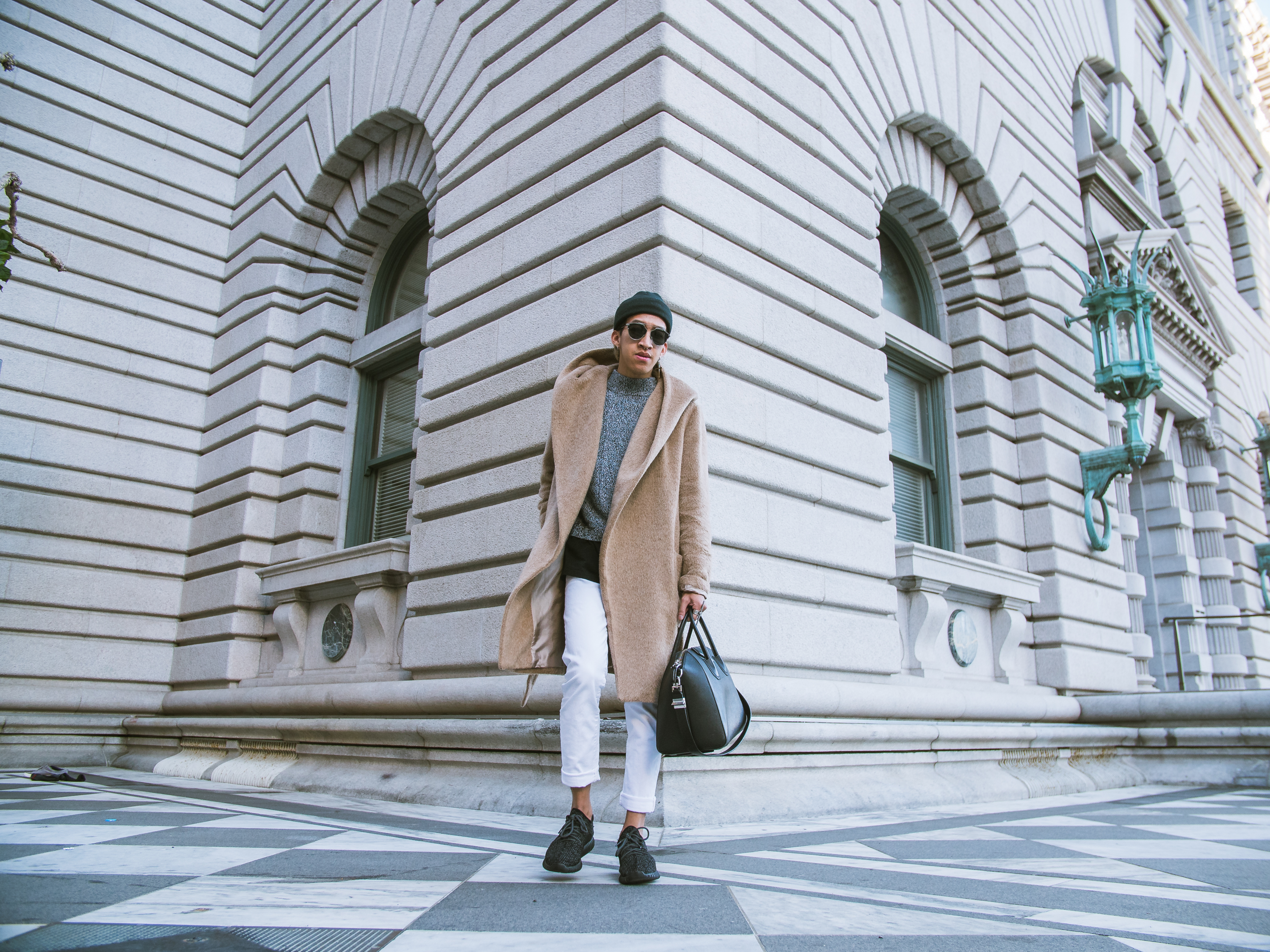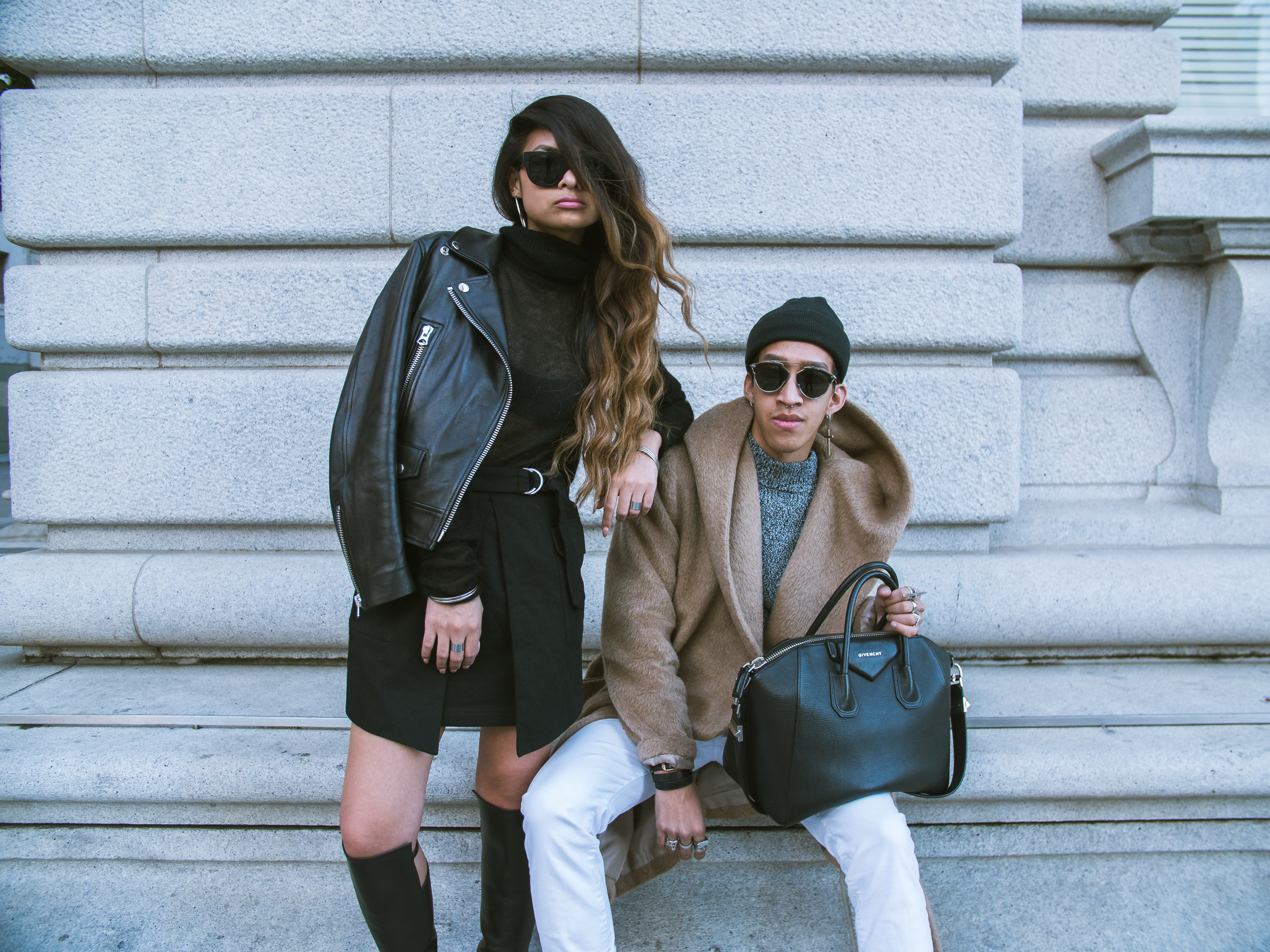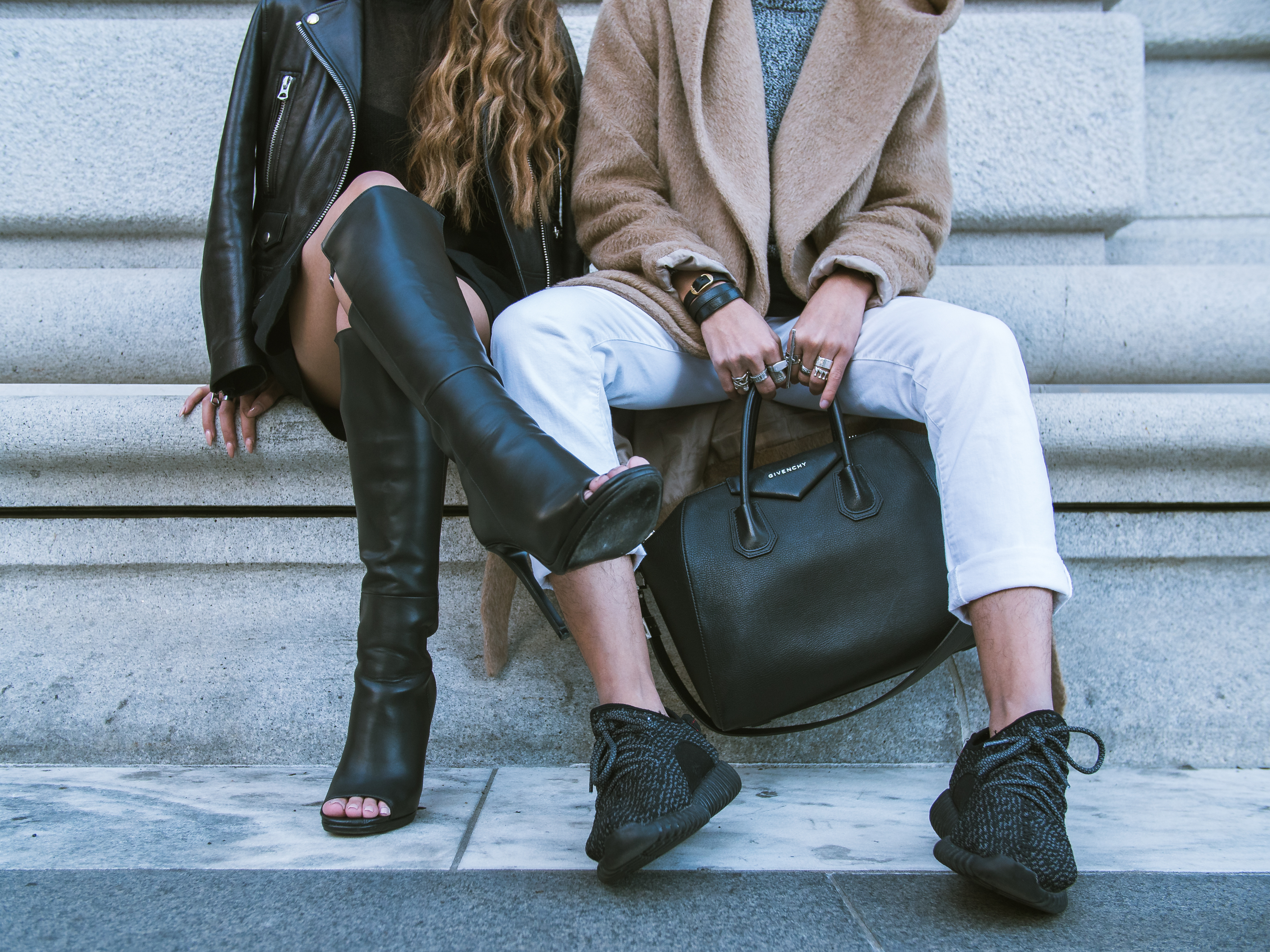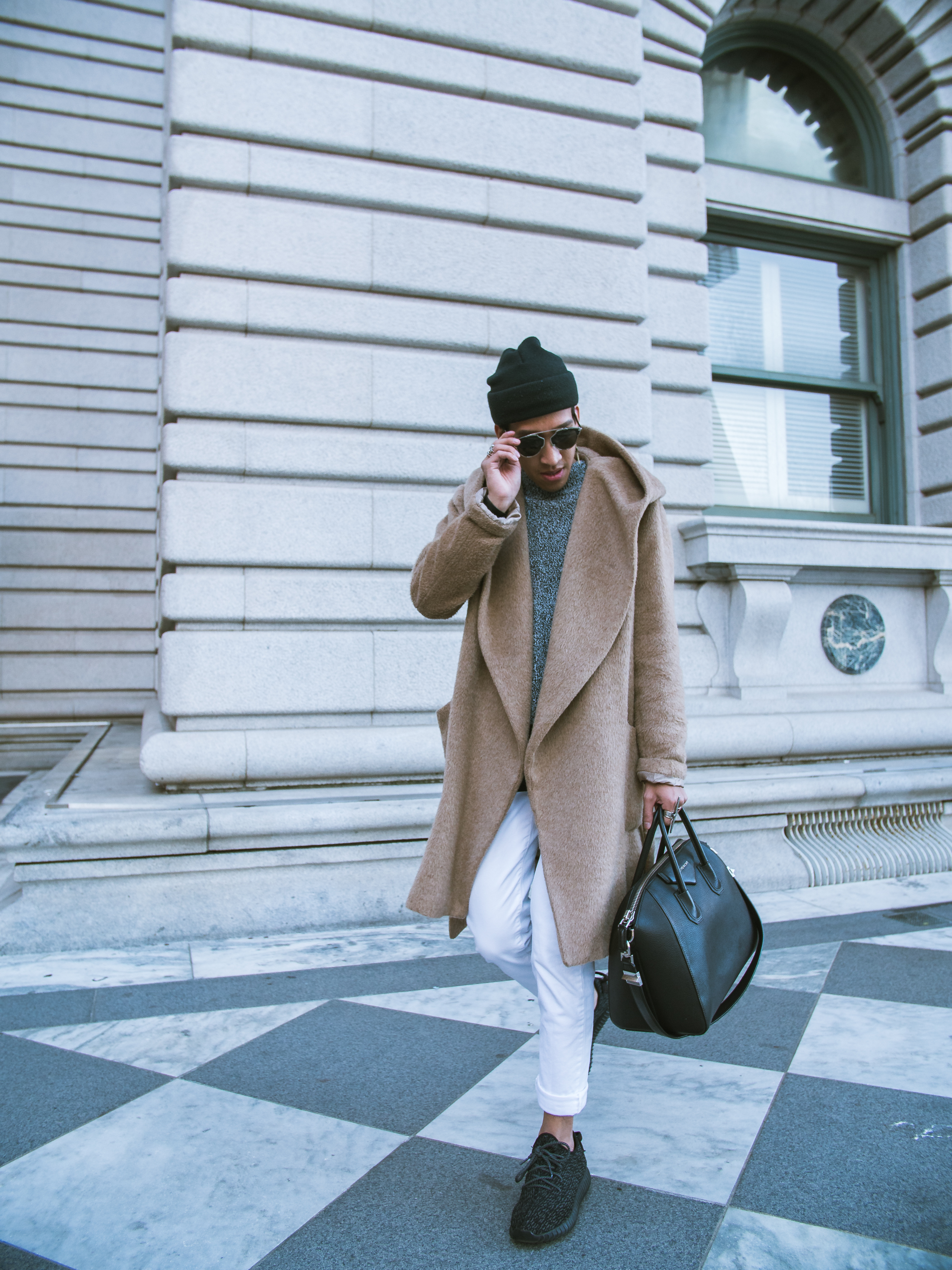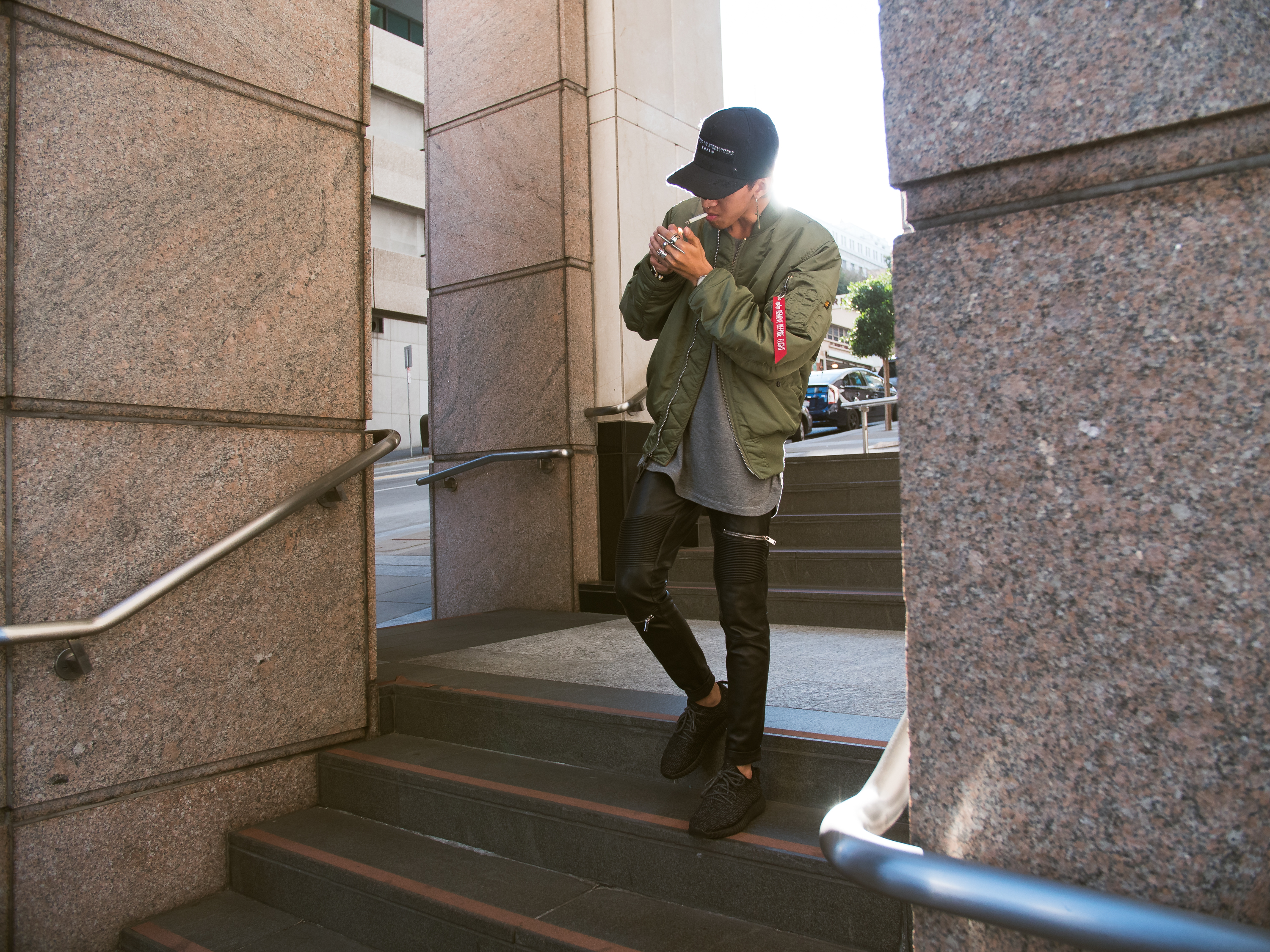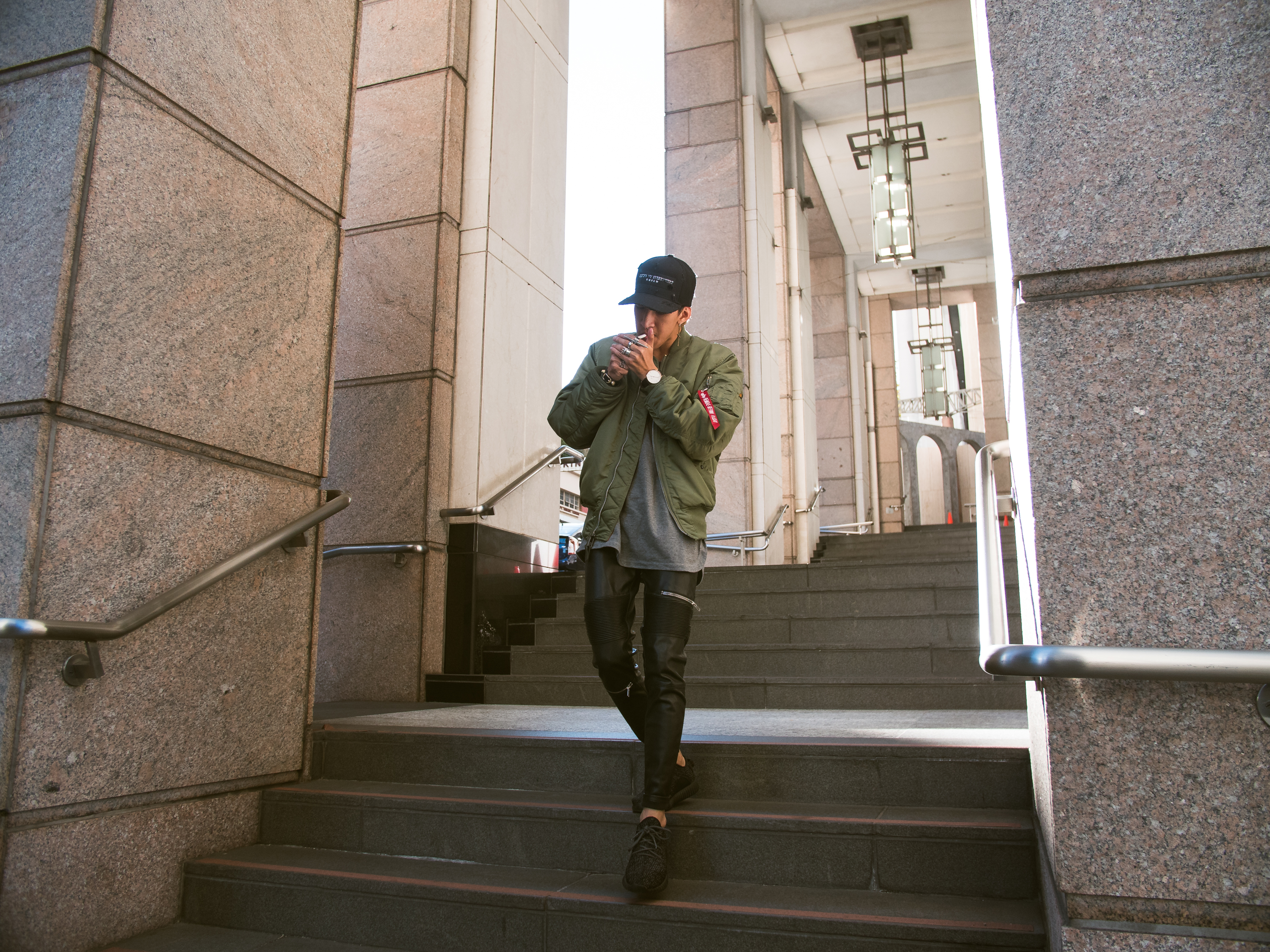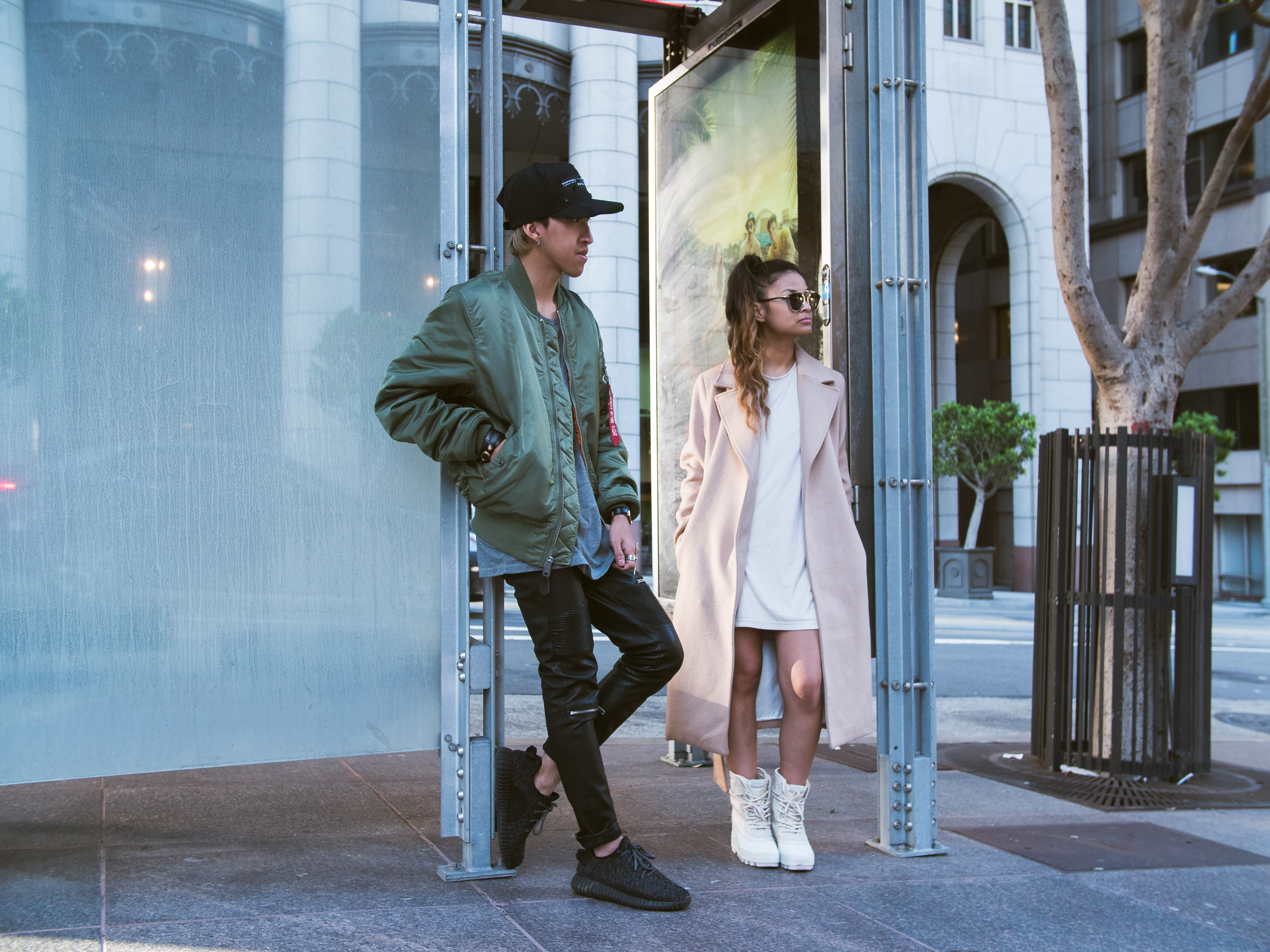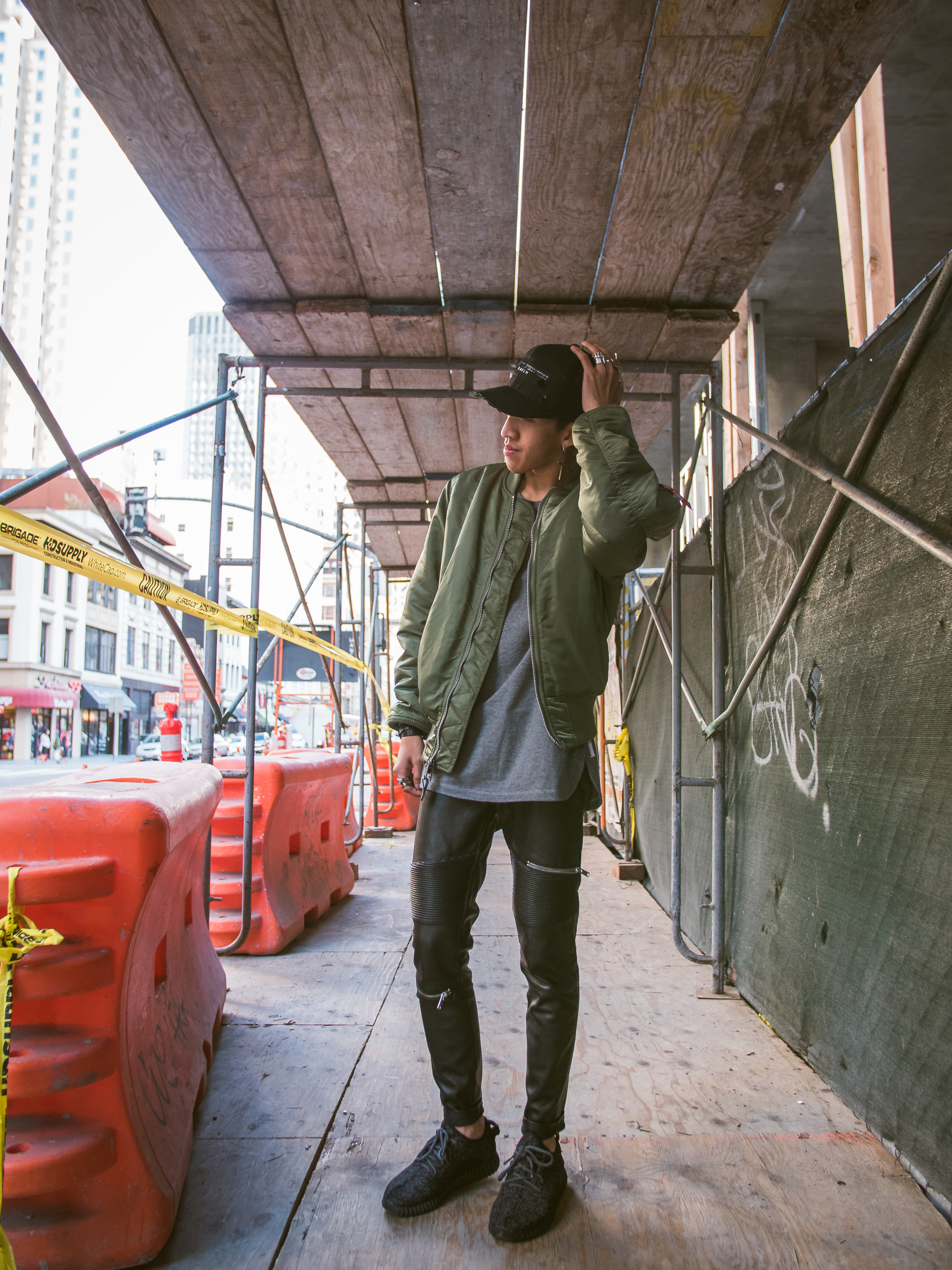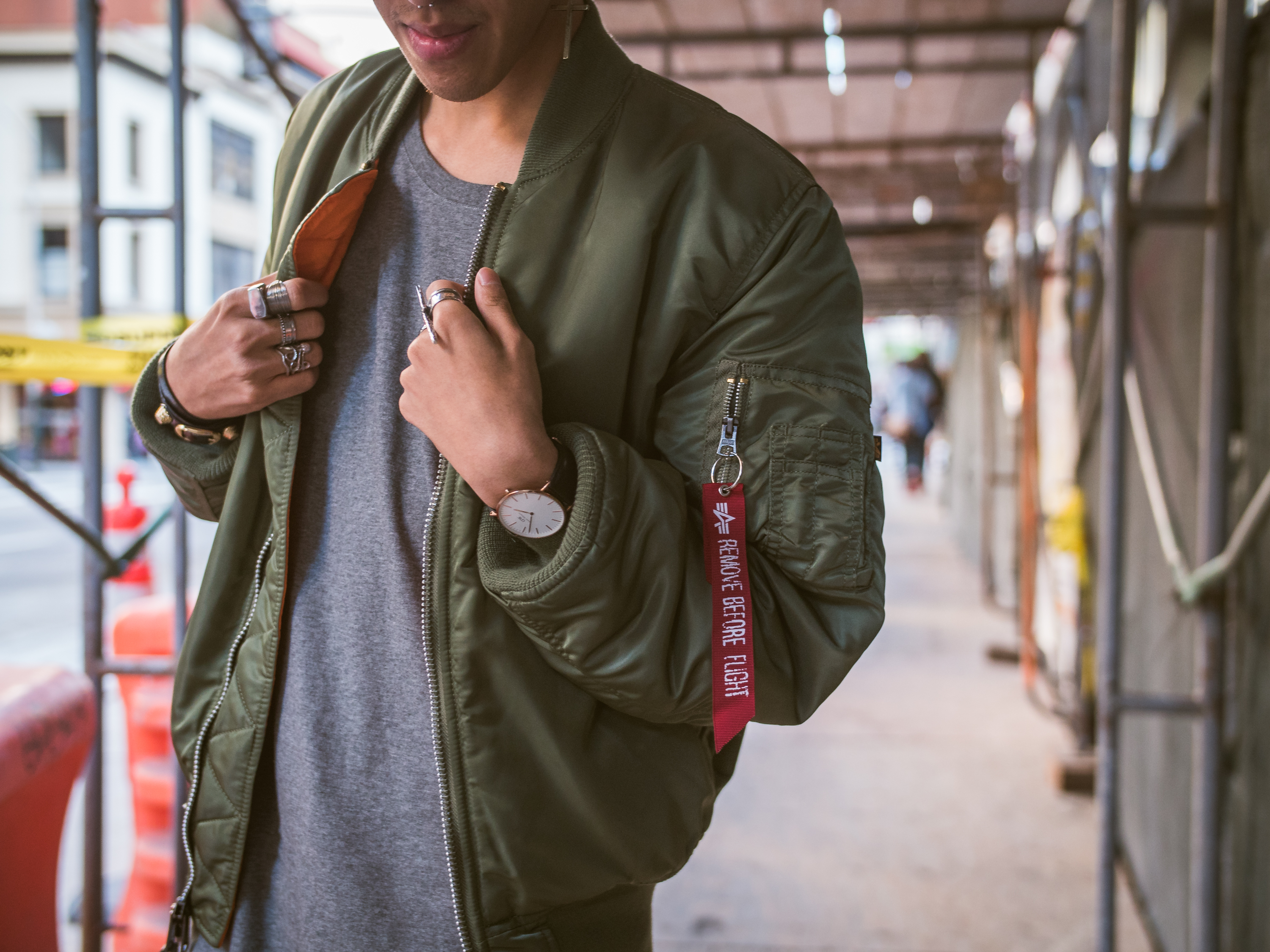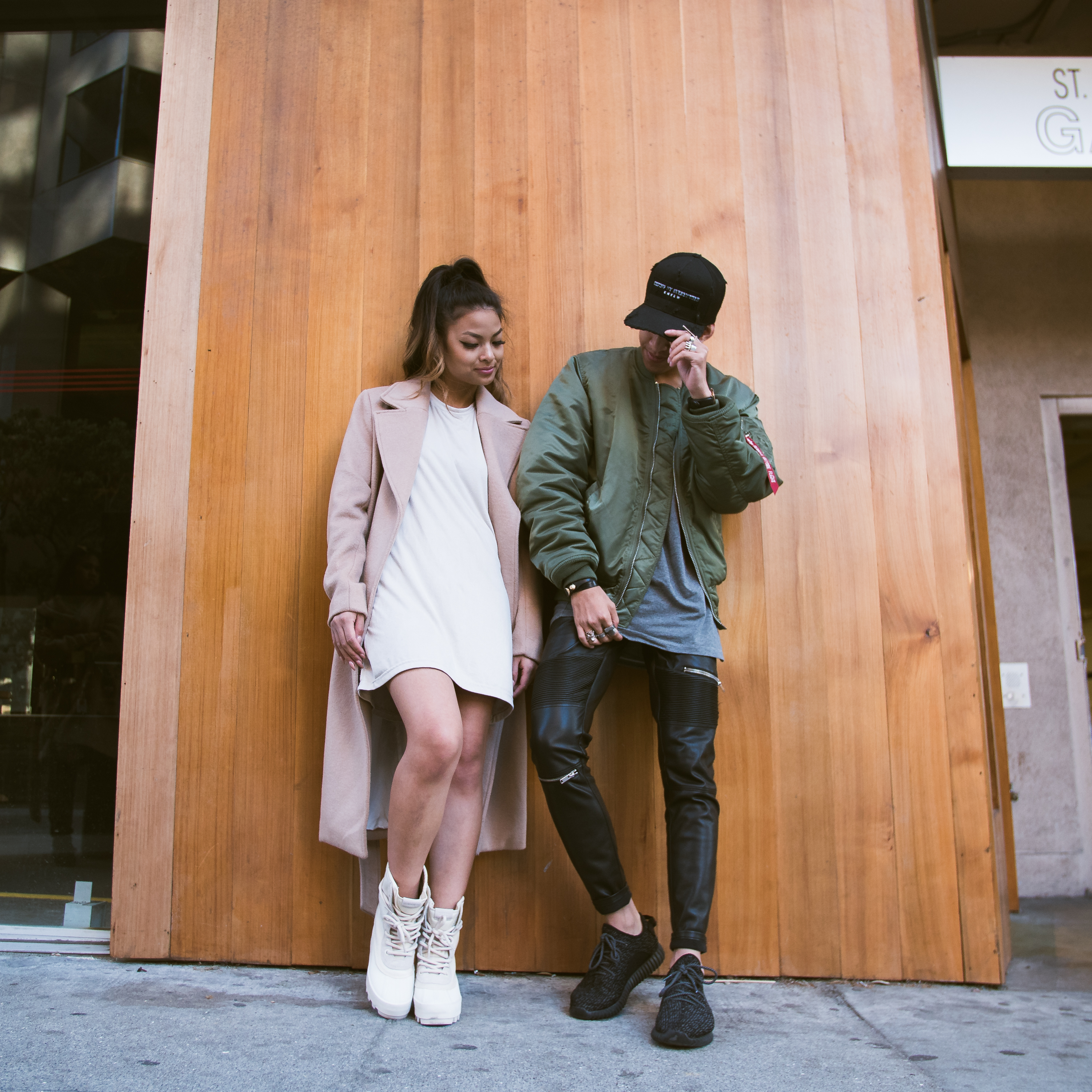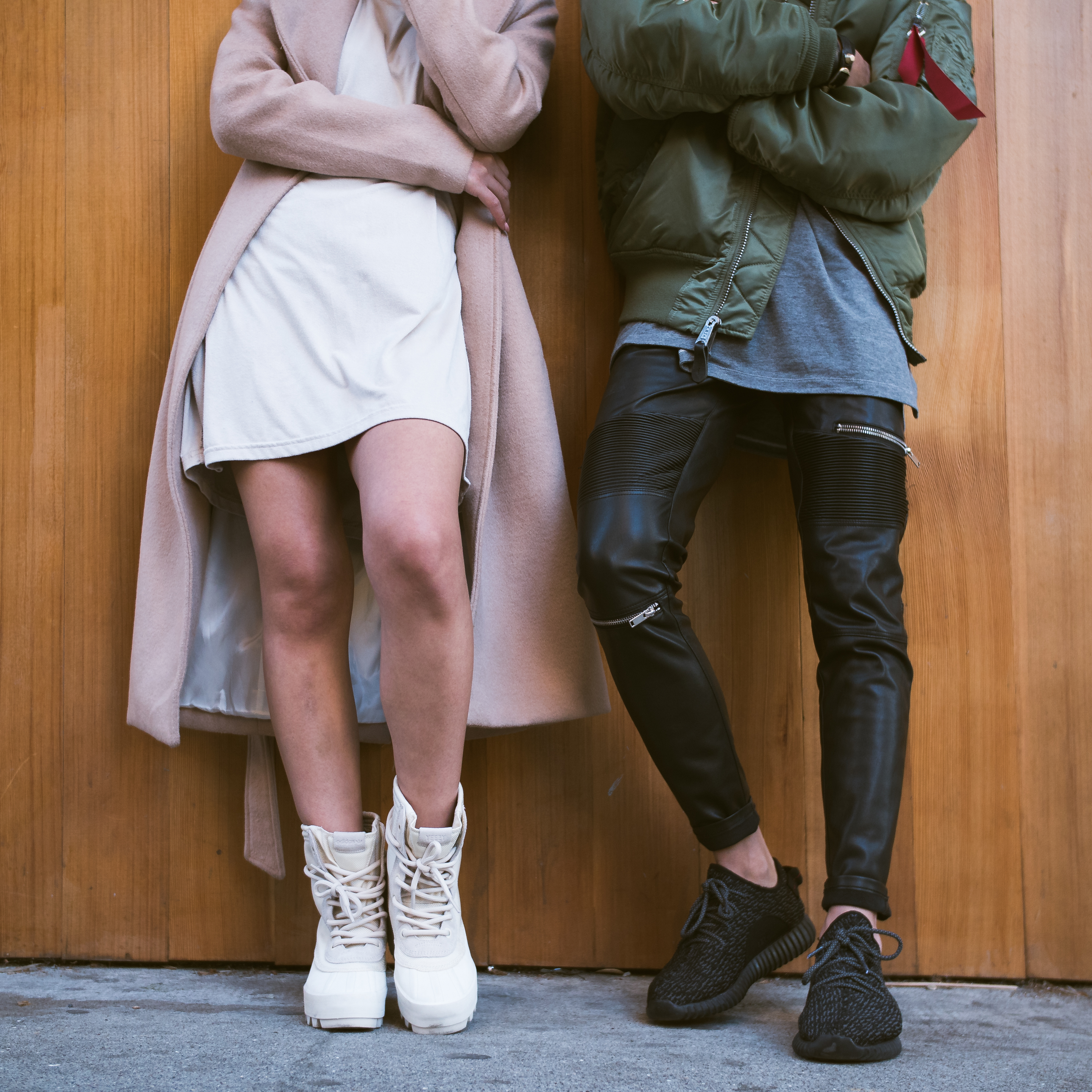 Photography by Adrian Per
 I've been on the Instagram game since it started and pretty much have been doing fashion outfit photos a while back on my iPhone. Met Jannelle (click here to check out her blog) during that time and we've been friends ever since. She was visiting a couple weeks ago and I got time to spend the whole weekend with her and our friend Stephanie (click here to check out her site). Both beautiful ladies and both with a vision for fashion. I love meeting new people with adventurous minds and common interests. I already knew who both had to do a photoshoot together. For my first outfit, I wore a camel fur coat with a turtleneck. The days in the city when it's freezing are the best because you can do just about anything that'll keep you warm. White trousers to keep it minimal and black shoes and bag to piece it all together. For my second outfit, I wore a bomber jacket with leather pants, and a cashmere shirt. Now this outfit was more of a laid back cool guy type of feel. Kept it relaxed with sneakers and a Knyew hat.
First outfit:
oversized coat, tweed turtleneck, j. lindeberg pants,
givenchy bag, dior sunglasses, yeezy sneakers
Second outfit:
alpha bomber, shirt c/o kit and ace, watch c/o daniel wellington
hat c/o knyew, zara pants, yeezy sneakers 
LEAVE YOUR COMMENTS!