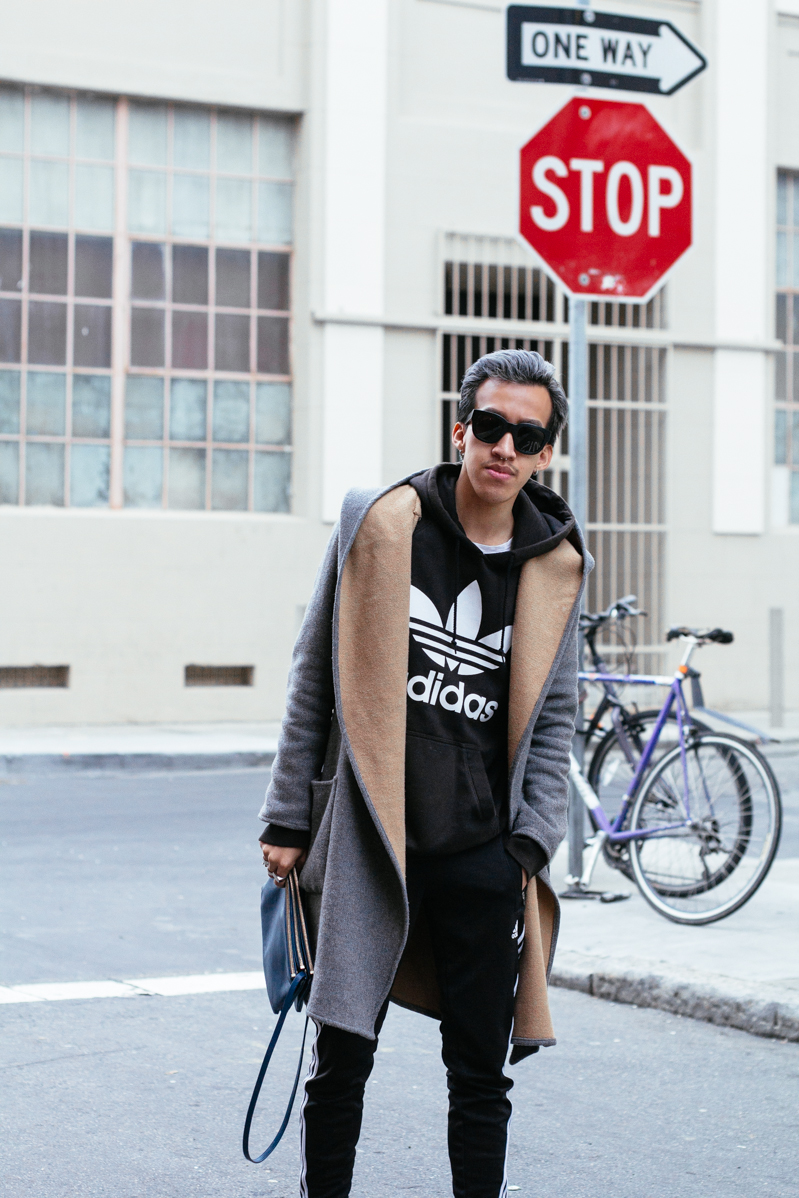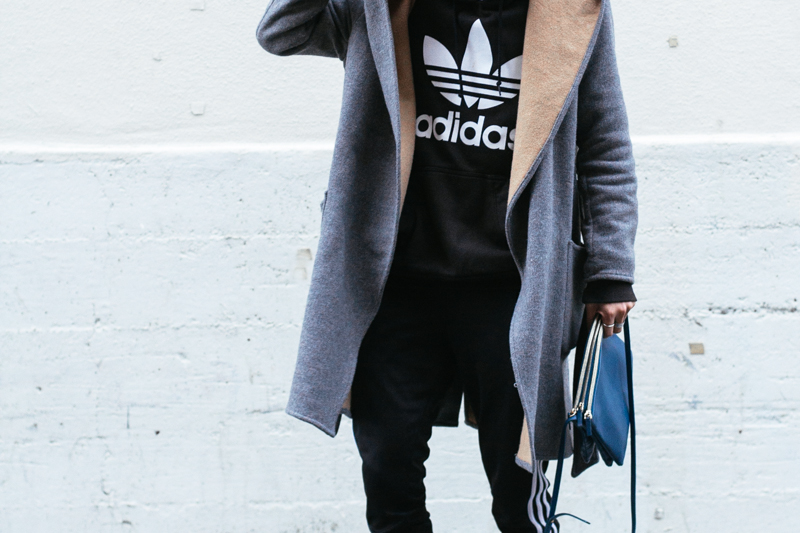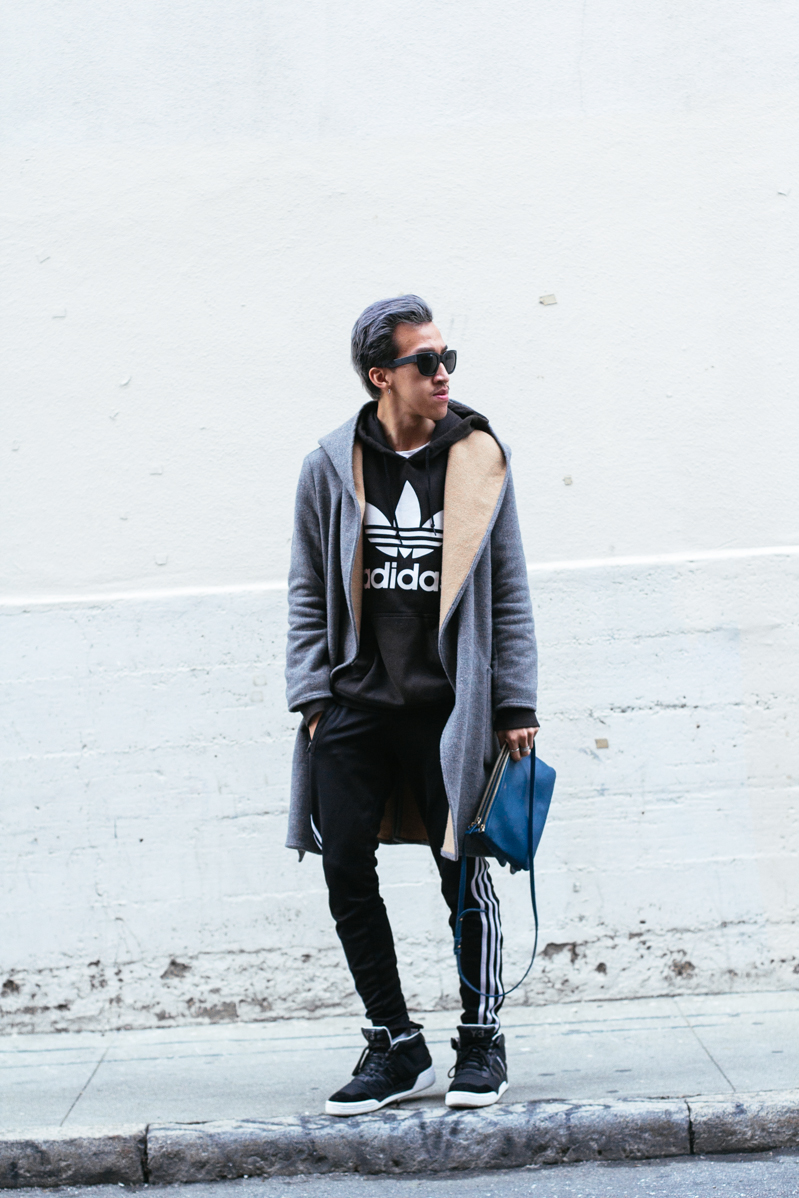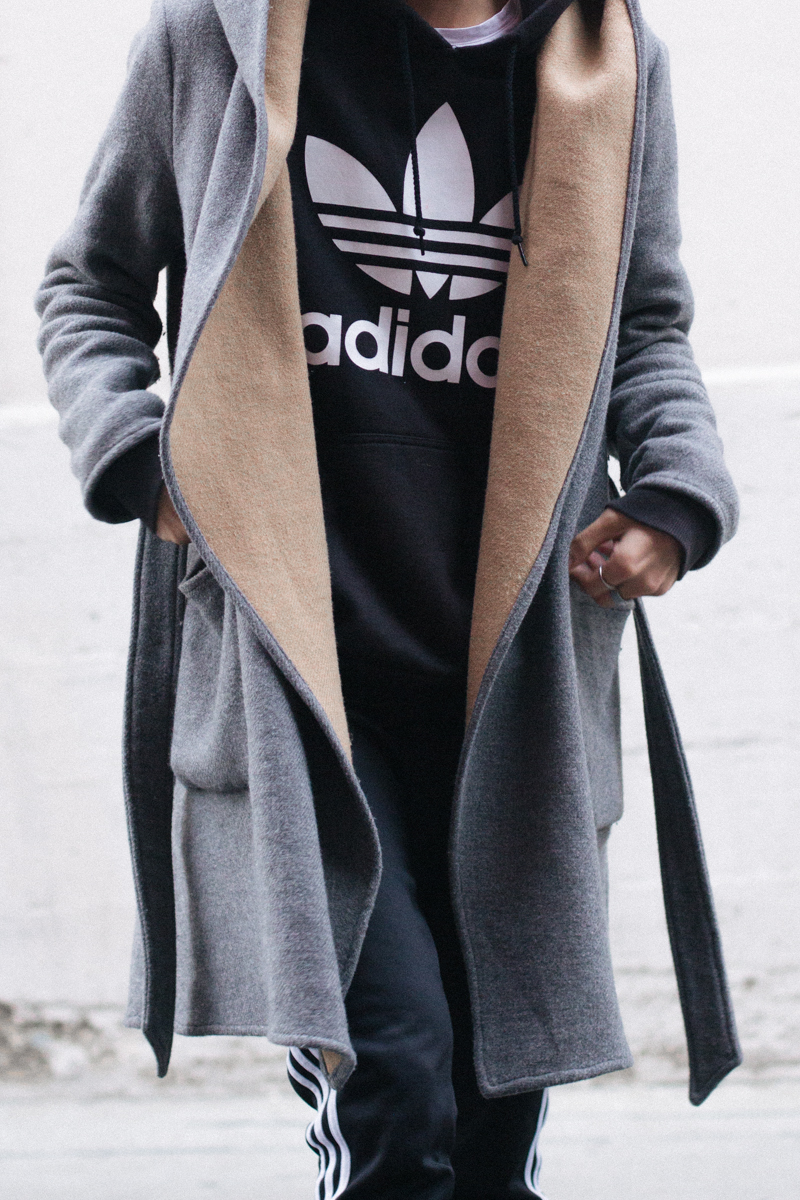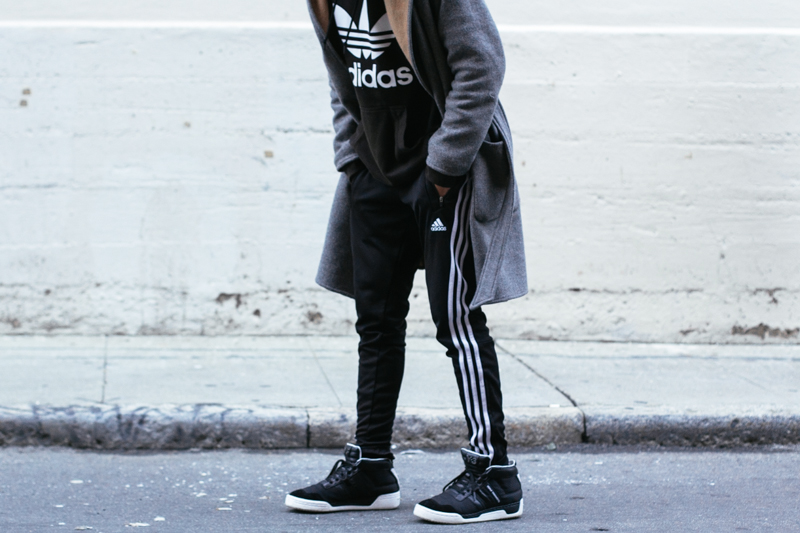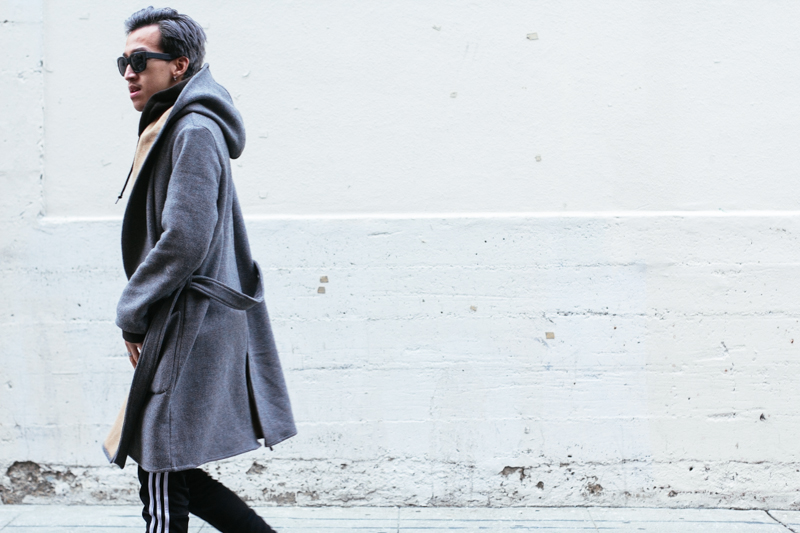 adidas sweater and track pants, acne sunglasses,
céline bag, y-3 sneakers  
  Lately I've been into the whole lounging casual looks. A simple sweater and track pants did the trick for my go-to errands kinda day. To keep it stylish rather than just a tracksuit, throw anything on. Basically something over a uniform outfit will make you look very chic and badass. A Trench coat, jean jacket, leather jacket (and the list goes on..!) I wore a robe coat for todays look and my go-to bag. Make your looks quirky and fun. Sometimes I forget people judge us on how society and social media perceives as or is being looked upon. If you want to wear a snuggie DO IT, or maybe a FAUX FUR DOUBLE DO IT, just as long as you dress to make yourself happy, then it shouldn't bother what anyone thinks. Be Yourself. Be Free.
LEAVE YOUR COMMENTS!