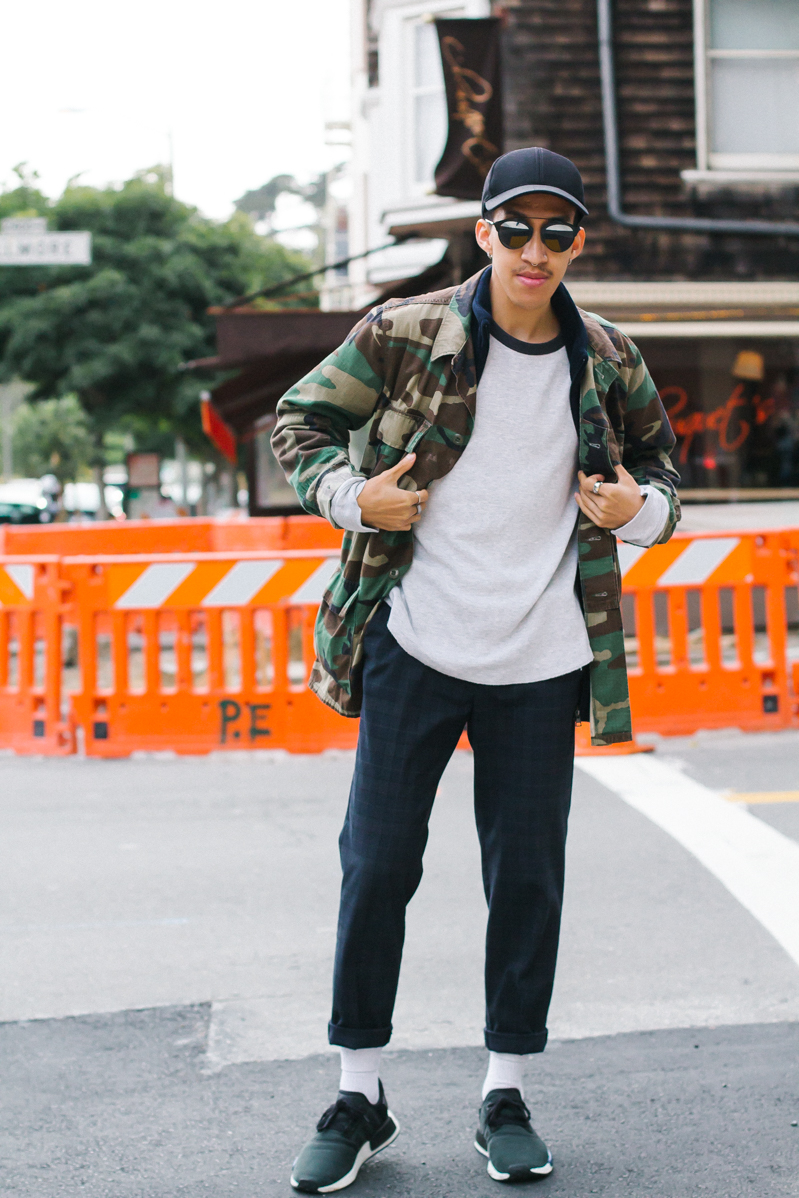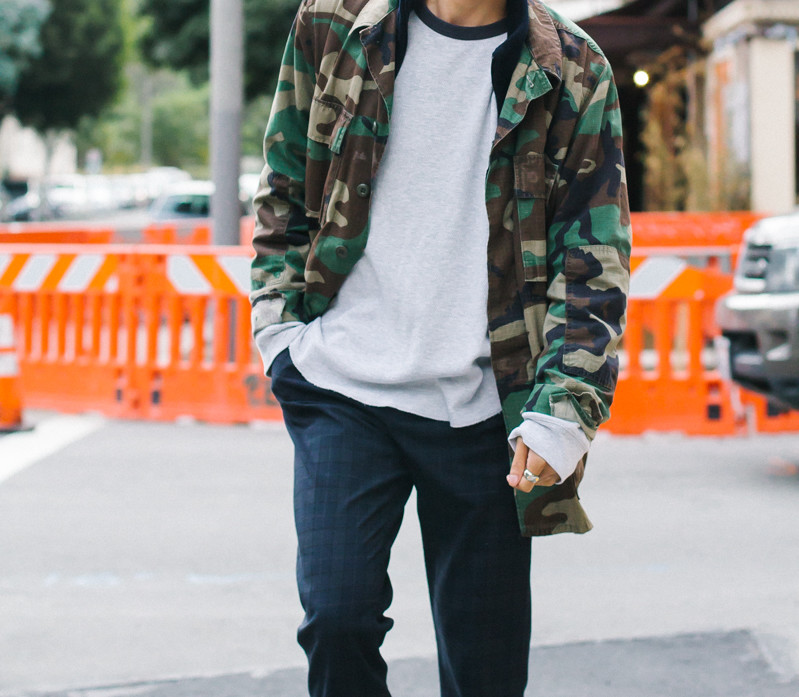 On days where I want to look like shit and bum it out, I like to dress extra comfy. This was when I did a food styling shoot and had to run around the whole entire time.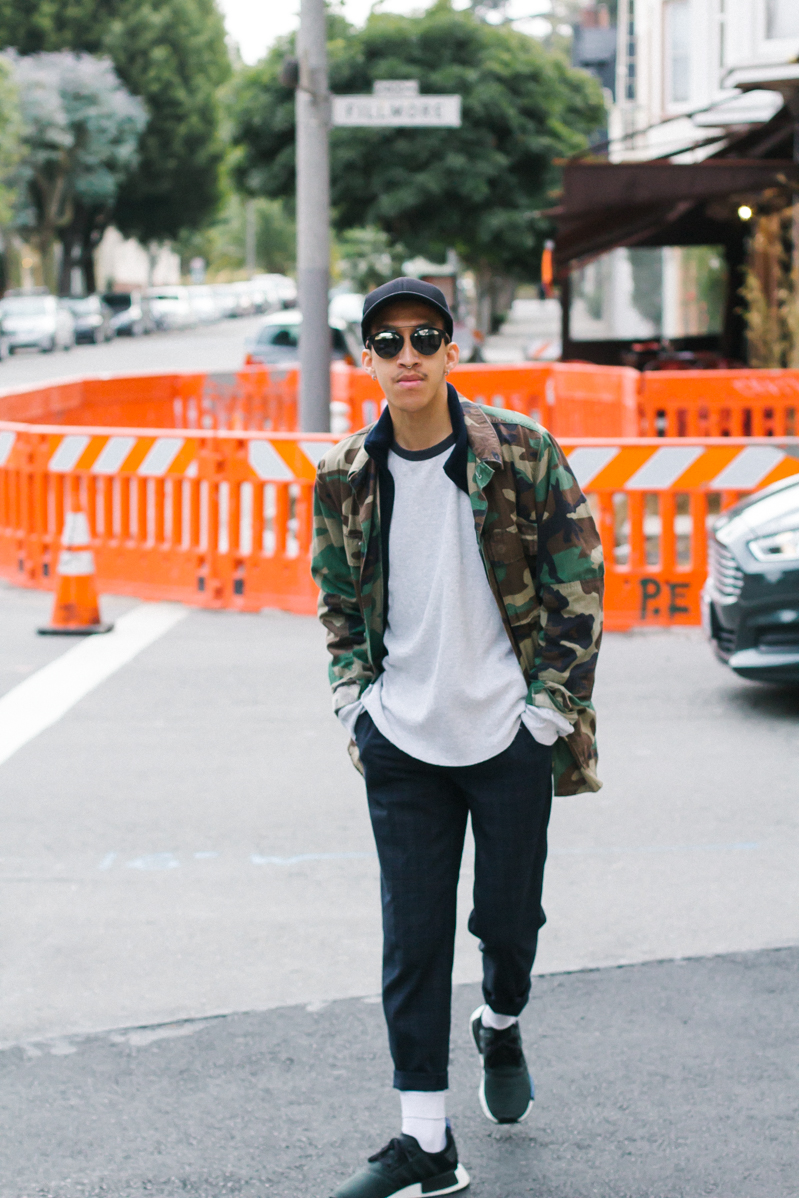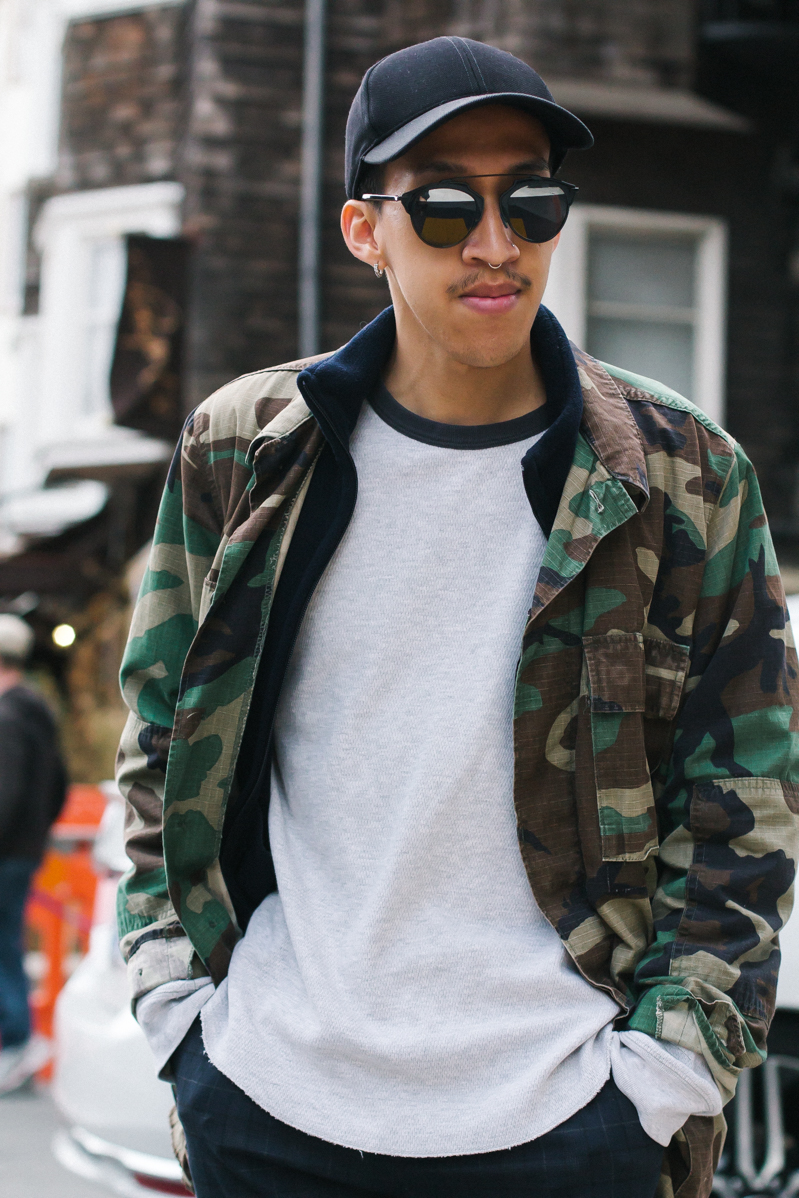 I wore a thermal baseball shirt with a zip up jacket to keep me warm over a vintage camo jacket. I didn't need to go out and buy one because this was worn since my high school and was hidden in my closet! Surprisingly, it fits and works well with the weather we've been getting. Still keeping myself on point with the fashion trend I must say.. **pats on shoulders

I wore very minimal accessories with 3 rings. Did you check out the fat ass ring tans I have on all my fingers.. -______- A tip I would suggest for everyone Is don't throw all of your old clothes away because the fashion trend is always recycling the old and working for the new fashion. Who knows you might have a bomber jacket in there thats super vintage and will be worth something! And it will be the new up and coming trend this fall. I'm also trying to keep myself back on track with my blog ever since my NY trip a couple weeks ago. Ahhh I still miss it even though it reminds me of SF. I can't wait to show you the photos I took there with the places we went to eat. I'm still editing some photos for my diary coming up, so stay tuned!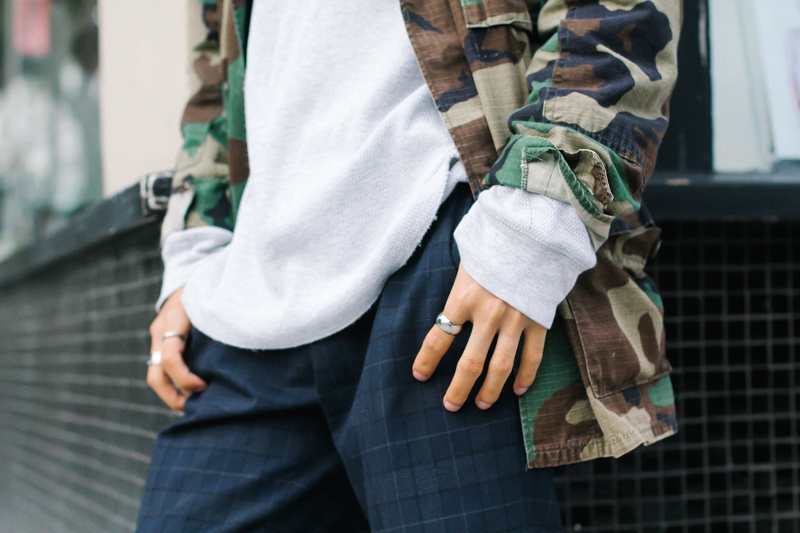 camo jacket, uniqlo jacket, gap baseball tee,
dior sunglasses, zara pants, adidas sneakers 
LEAVE YOUR COMMENTS!