After weeks of having my grey hair I wanted to switch it up and do a new color. I'm like a chameleon when it comes to getting a new hair color so we tried lavender!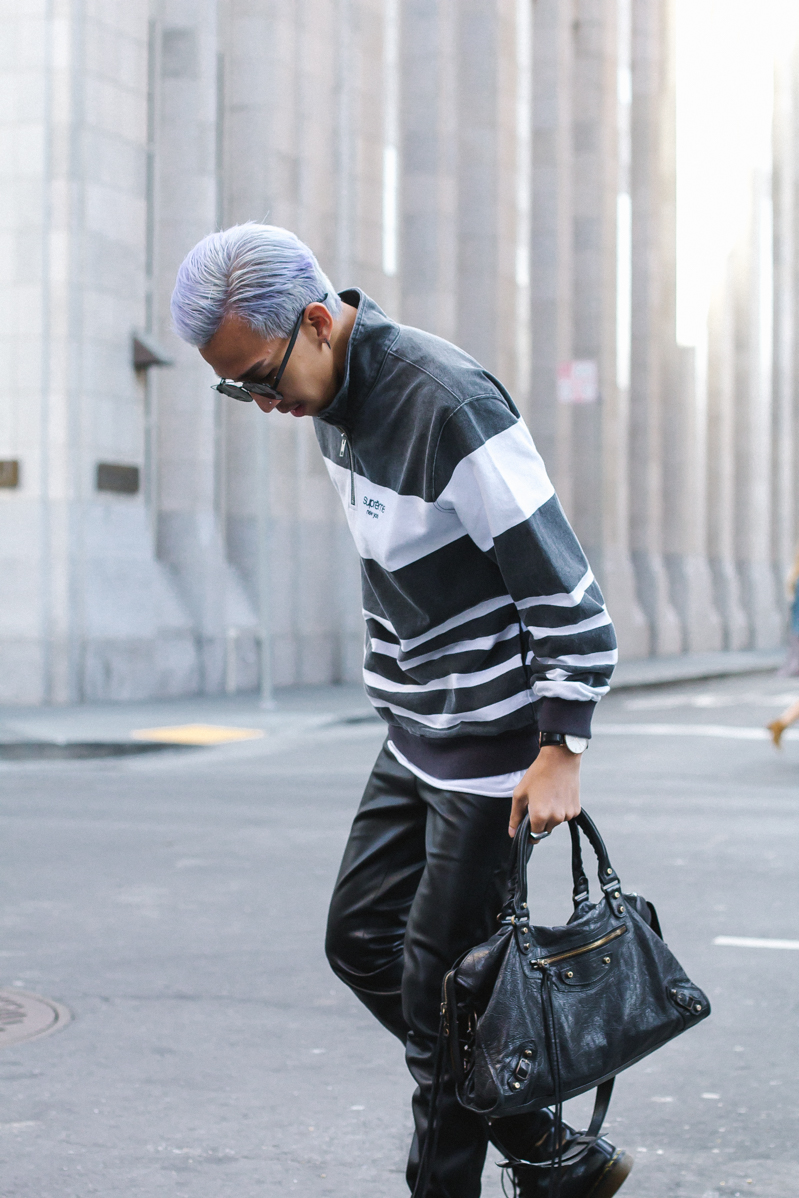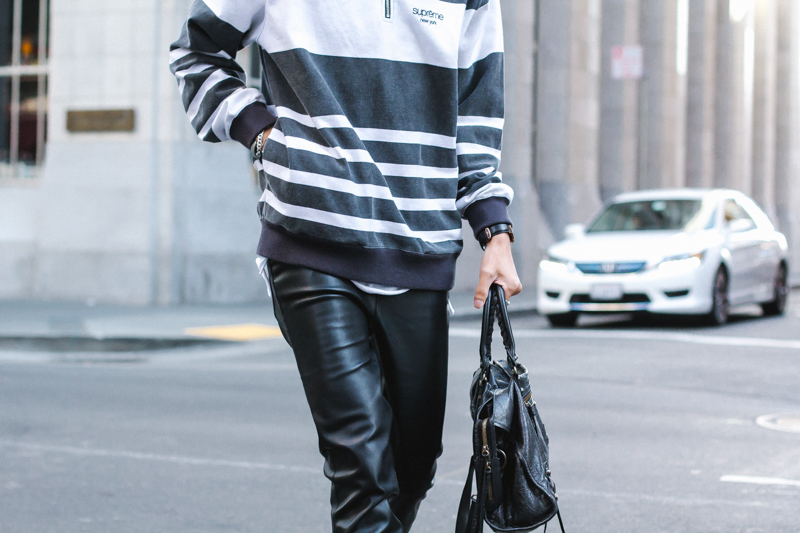 I'm usually doing my hair every 2 weeks by my boy ricky and did this cotton candy pastel color. I felt like a character from Willy Wonka. It was amazing!
Sometimes it's definitely hard to figure out something to wear to match your hair. If you have color in your hair try to keep it minimal and simple as possible. You don't want to look like a unicorn and wear more colors.
You will always stand out with just your hair color, so try toning it down with white, grey, black, and nude.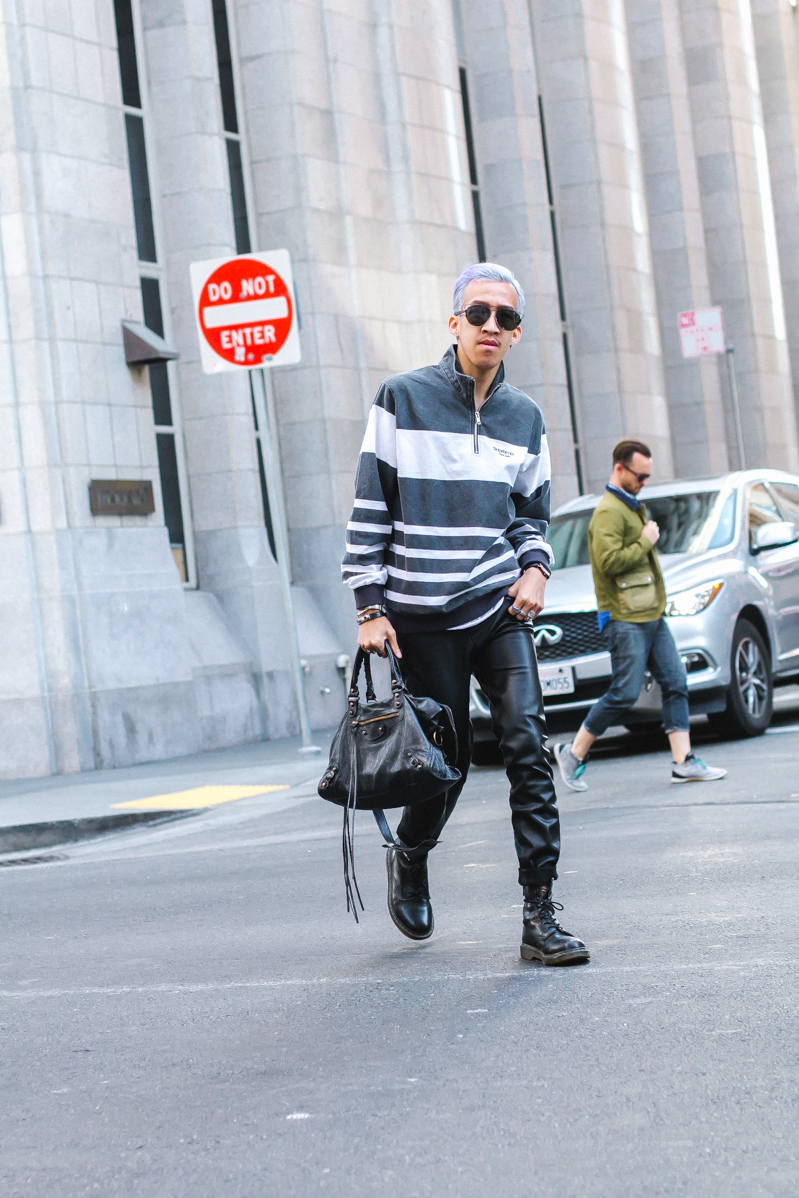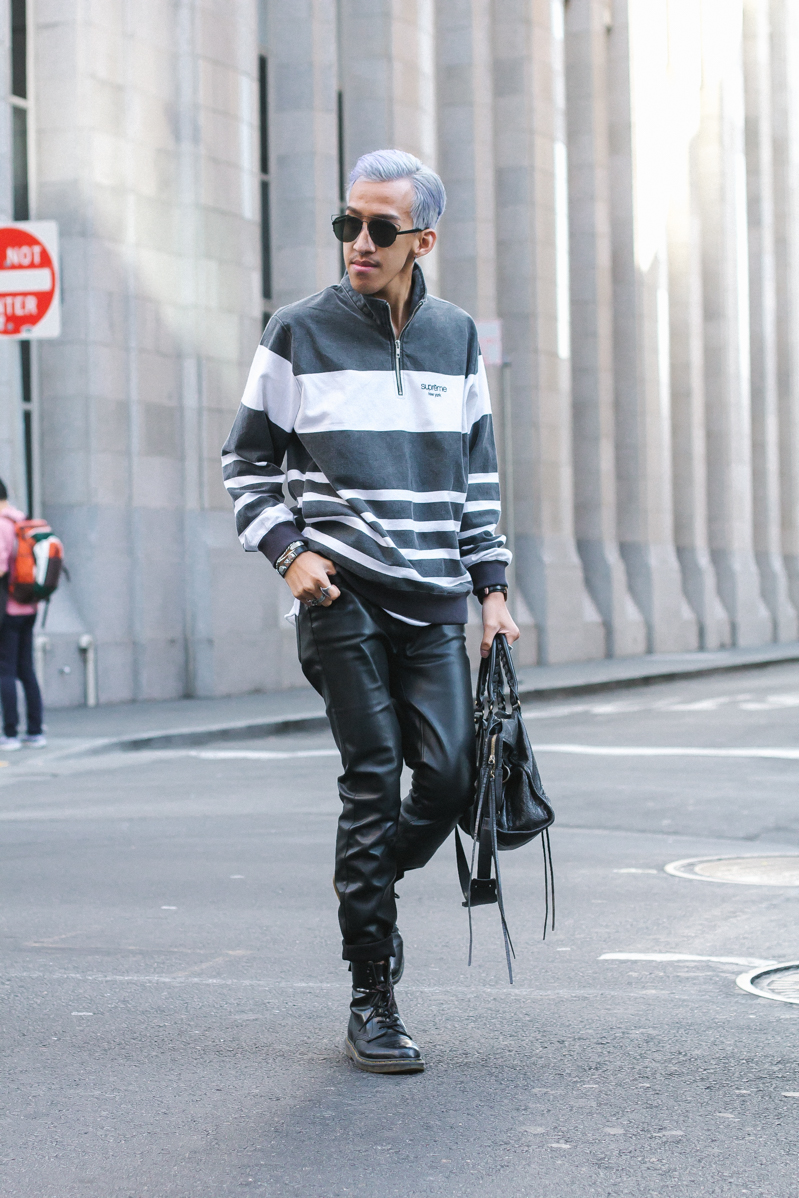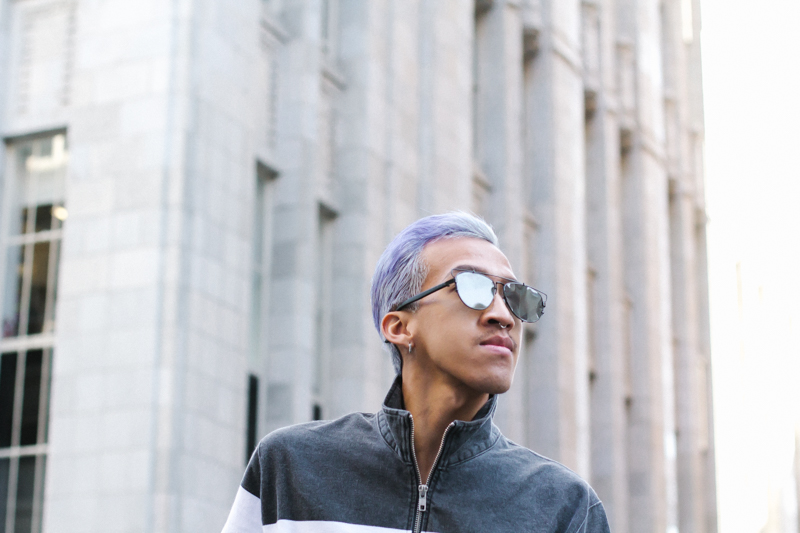 If you have colored hair, don't clash the colors with your outfit like my green hair and red pants  *check it out (HERE)
Try something that compliments the colors together to not clash but match.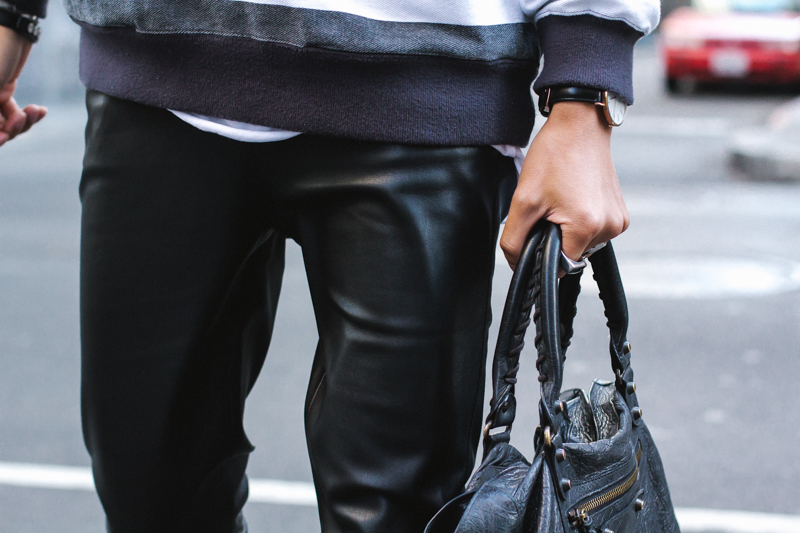 Like…
red and black
Blue and grey
Green and nude
Pink and white
I got this jacket from Supreme from my trip in NYC and wore it down wearing all black. With my DOPE sunnies from ZeroUV.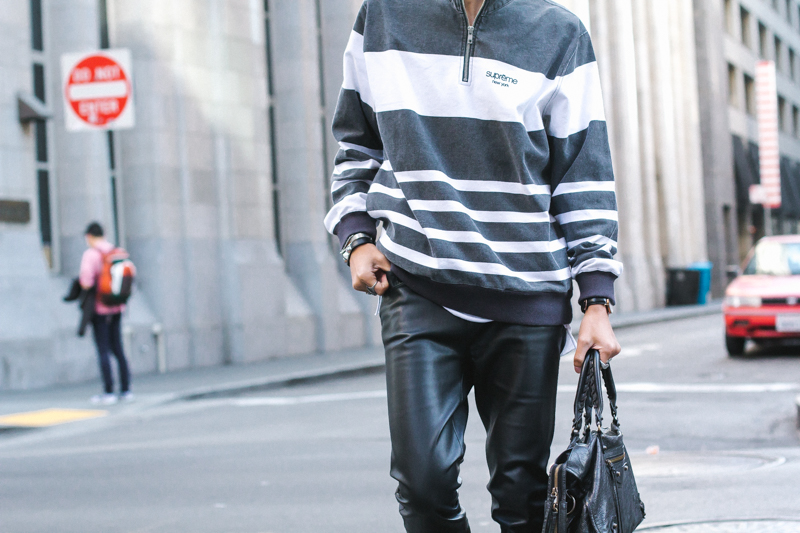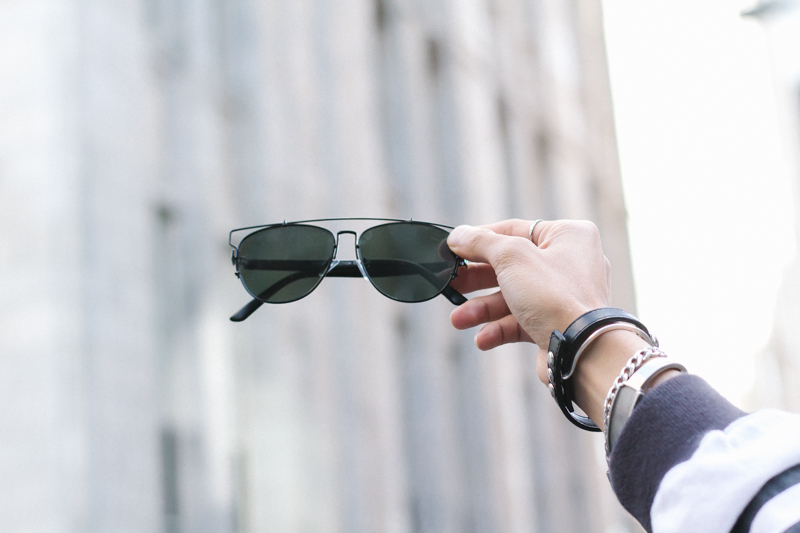 The leather pants made it look more chic and unique.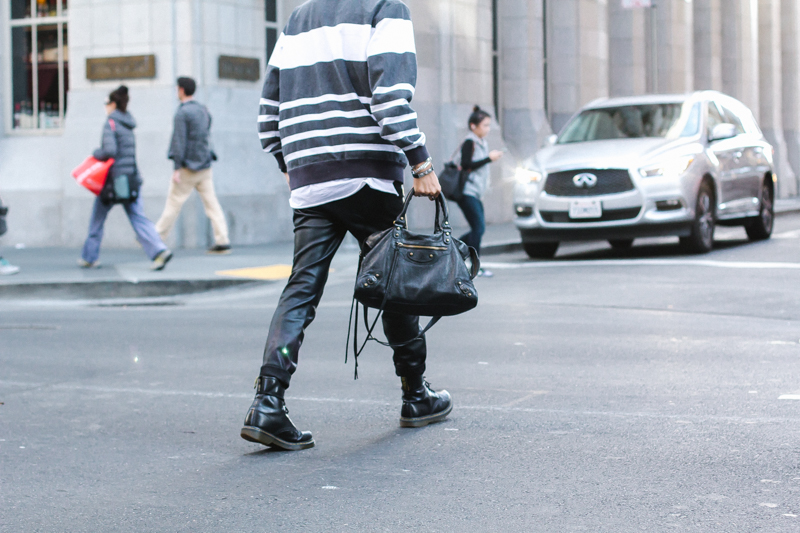 supreme jacket, sunglasses c/o zerouv, leather pants,
doc marten boots, balenciaga bag
Photo by: Cynthia Linh