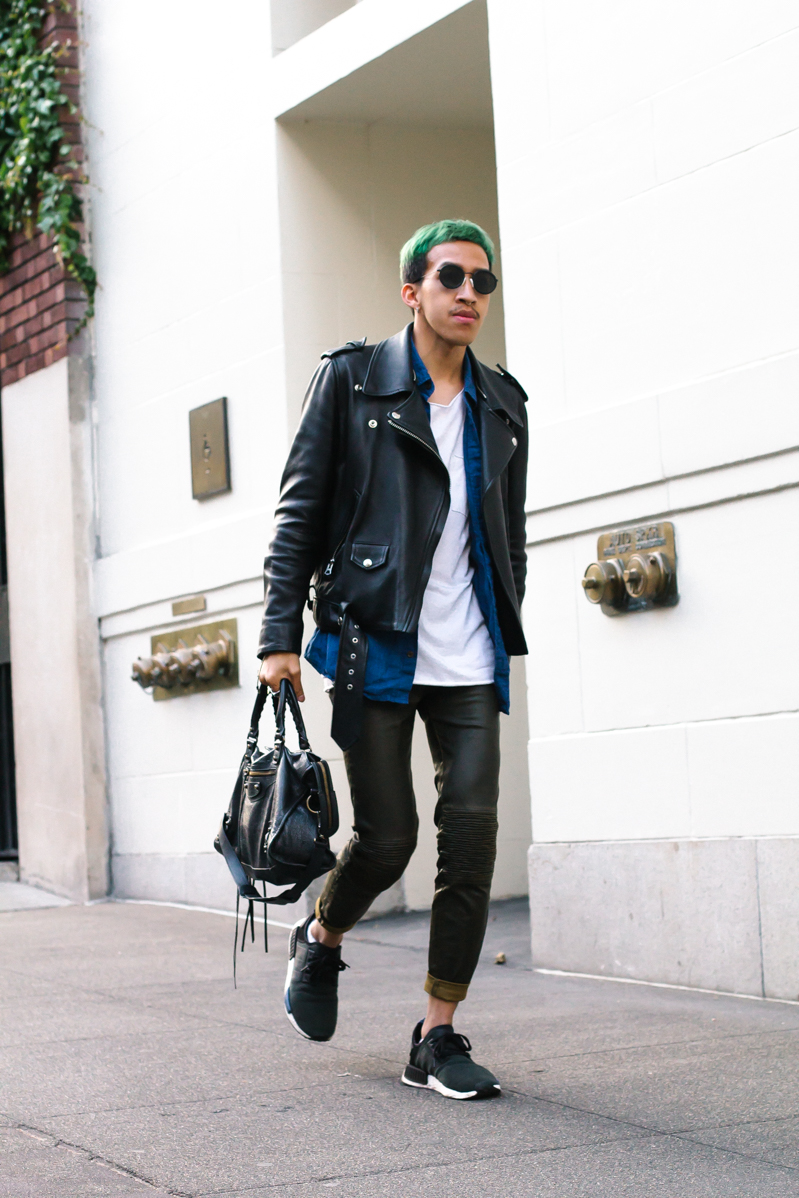 When your feet hurts like hell from walking a lot, seriously sneakers are always my go-to classics!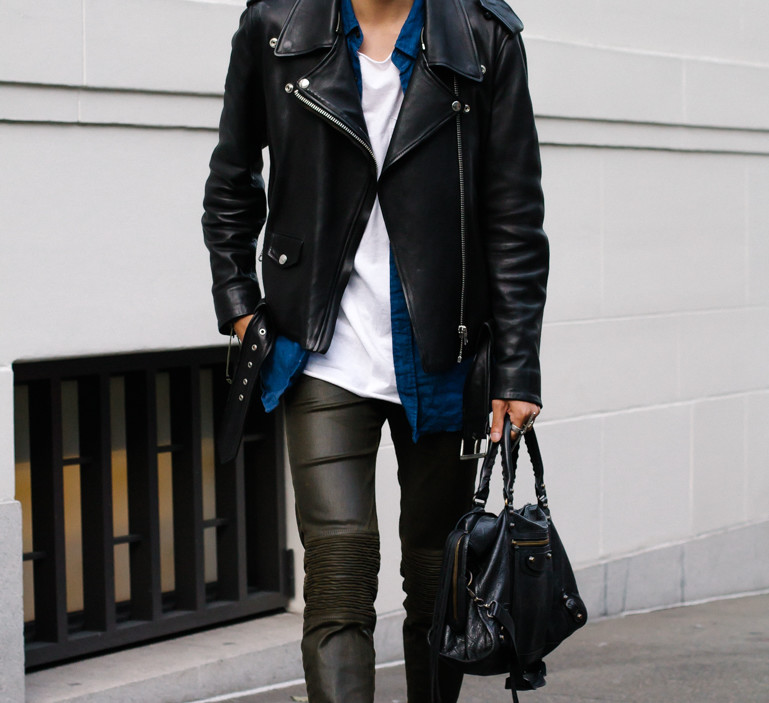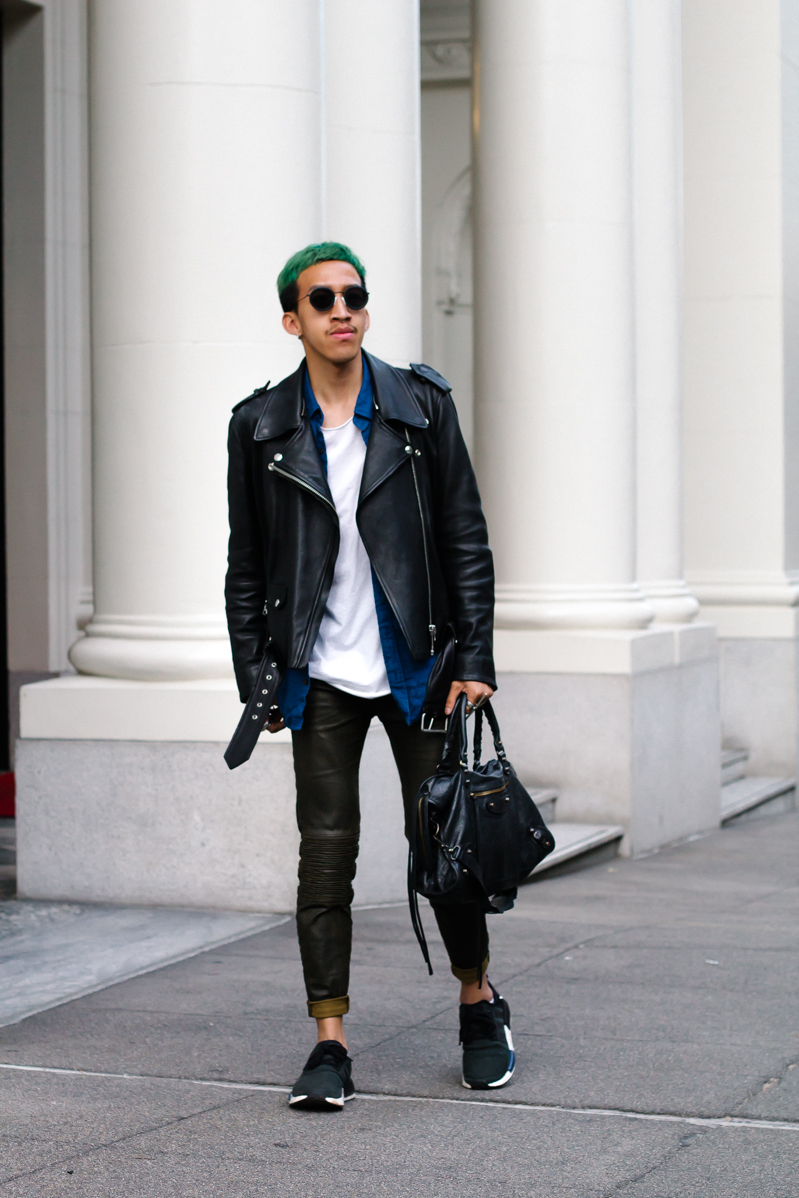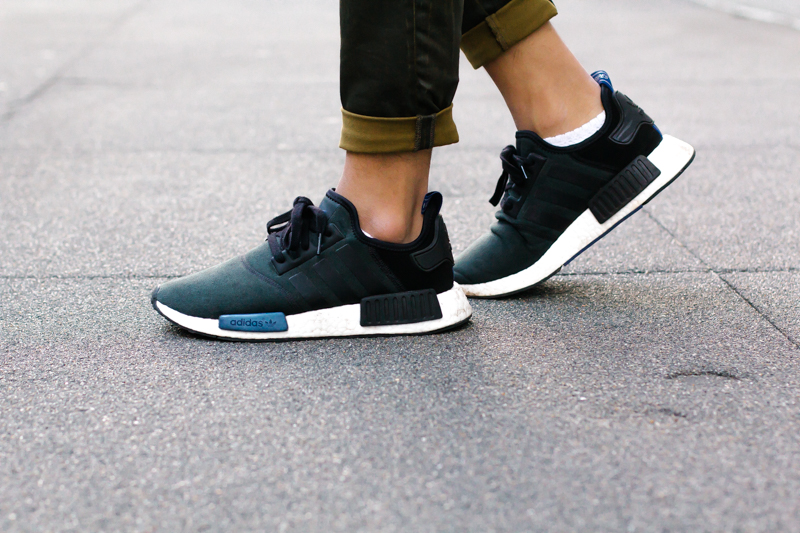 I mixed up a moderns menswear along with streetwear. I'm so into the buttoned shirt and sneakers lately because it's so simple and doesn't hurt your feet like boots do. This is the last post of me with green hair. It's been a while, but I'm glad I switched it up. My next post is my NY diary and a couple shoots I did over there! I haven't been updating my blog as I wanted to, but I'm slowly in the process of getting back on track with a bunch of projects coming up and a new surprise coming!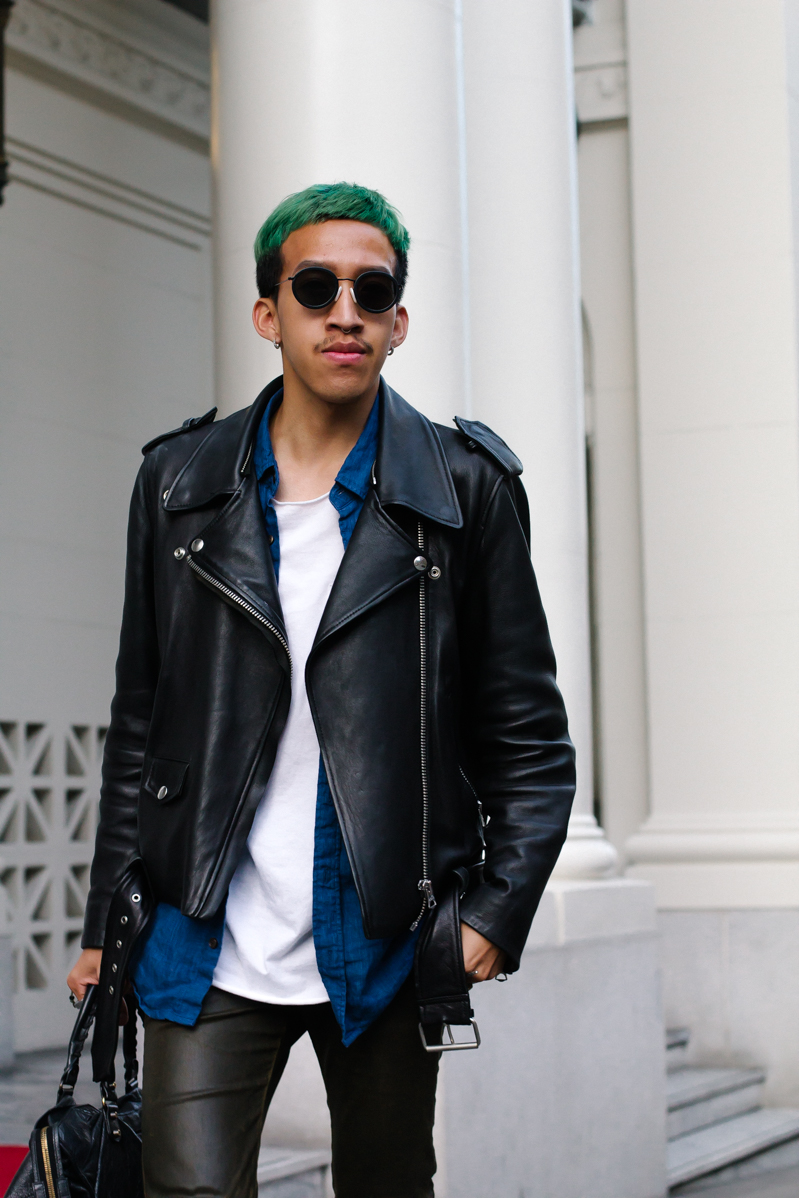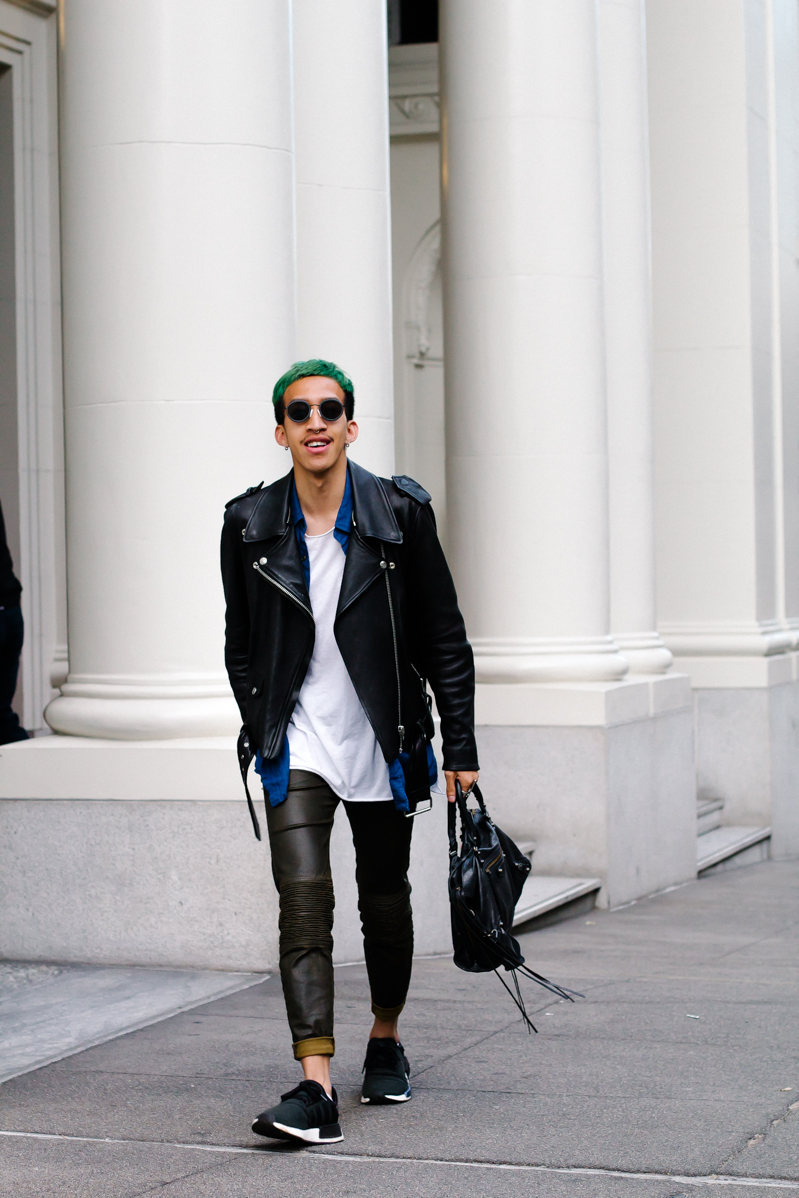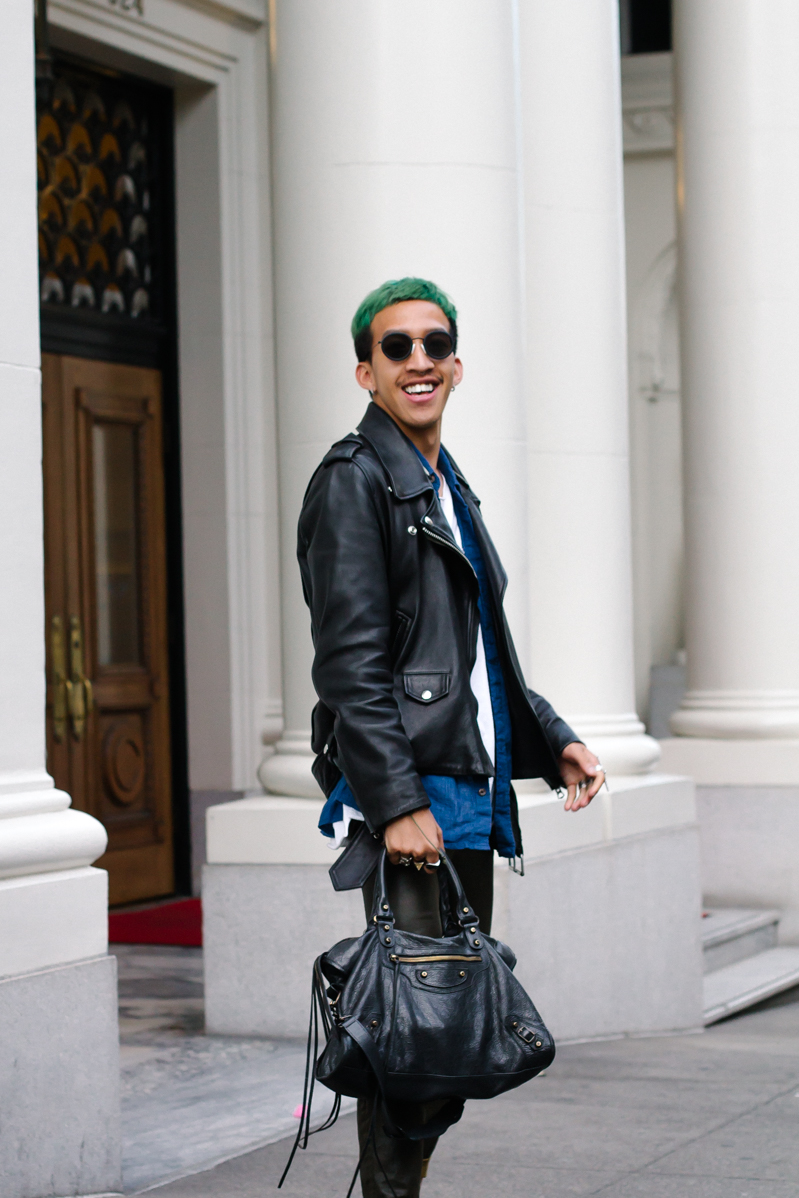 I wore a white shirt, buttoned down with a leather jacket, olive waxed denim and sneakers. This outfit is one of my favorite outfit because any guy can pull this off except my manbag of course..;) This is perfect for a night out of town, lunch/dinner, and an event to go to.

acne studios jacket, kit and ace shirt, rag & bone jeans,
balenciaga bag, acne sunglasses, adidas sneakers 
LEAVE YOUR COMMENTS!