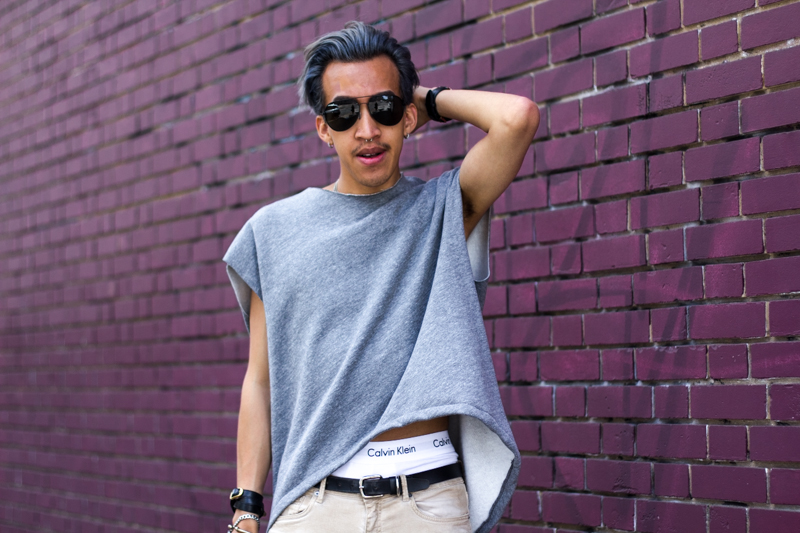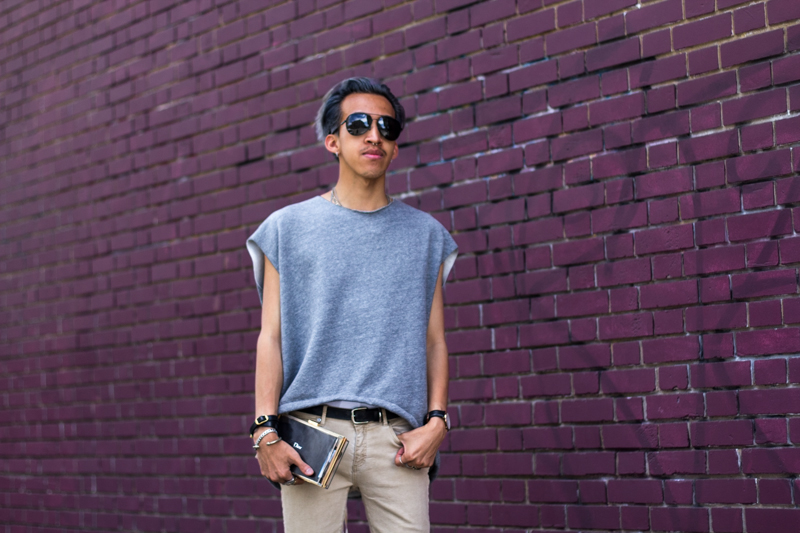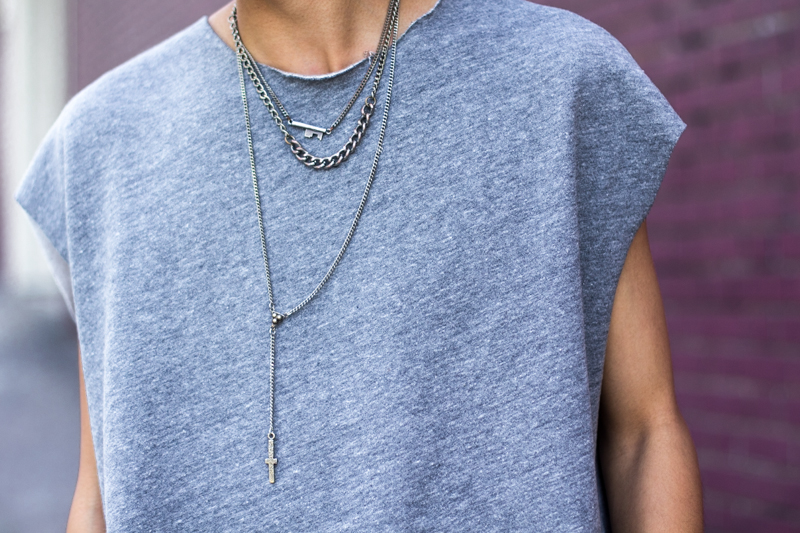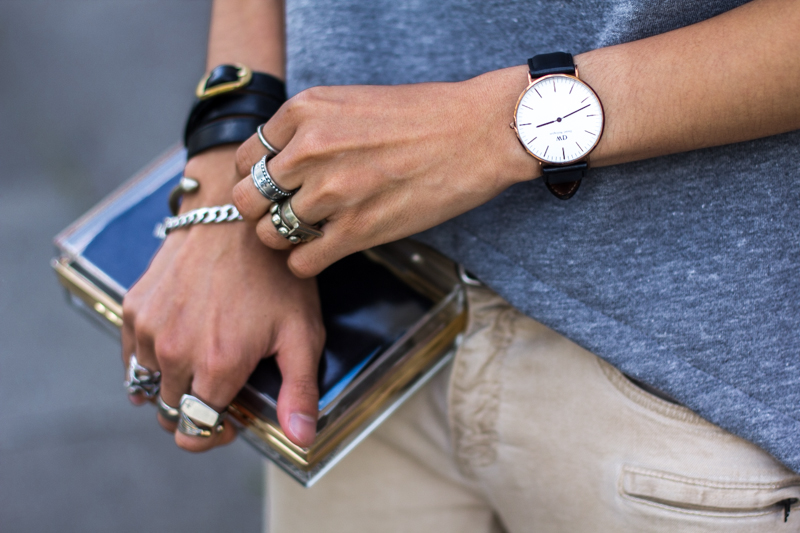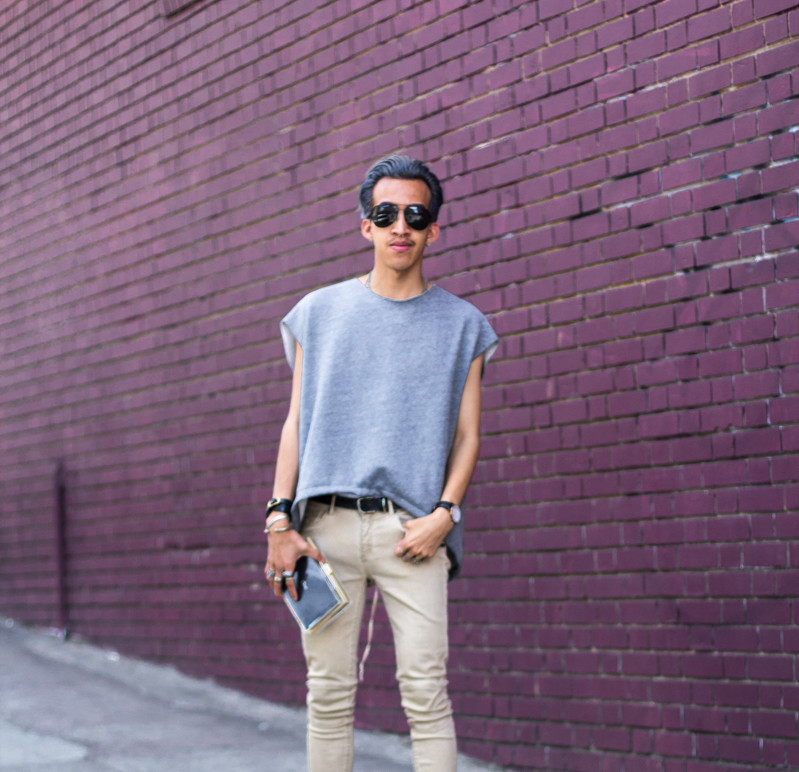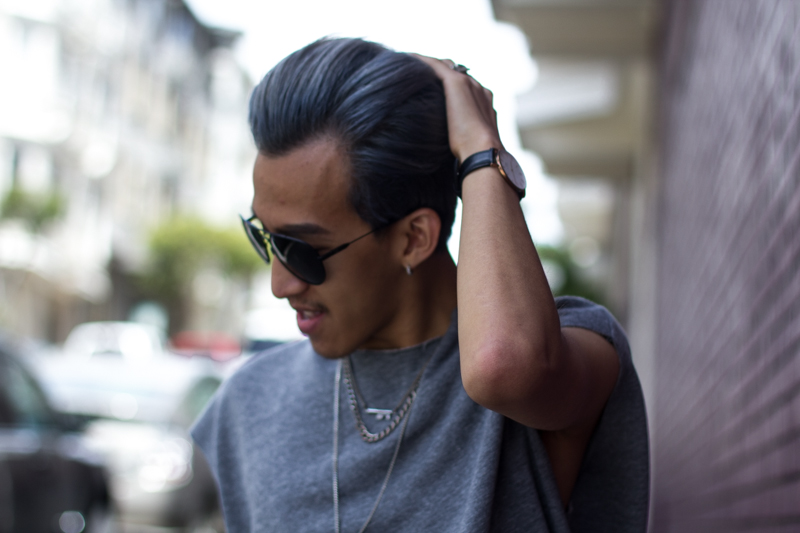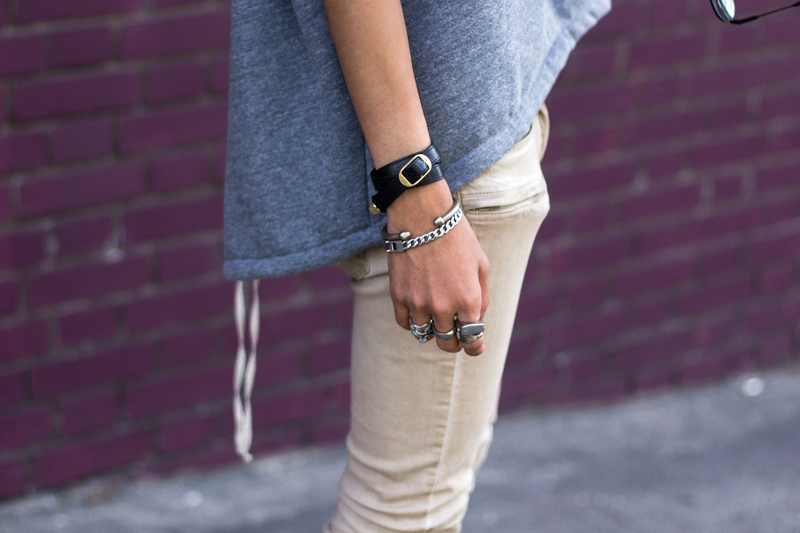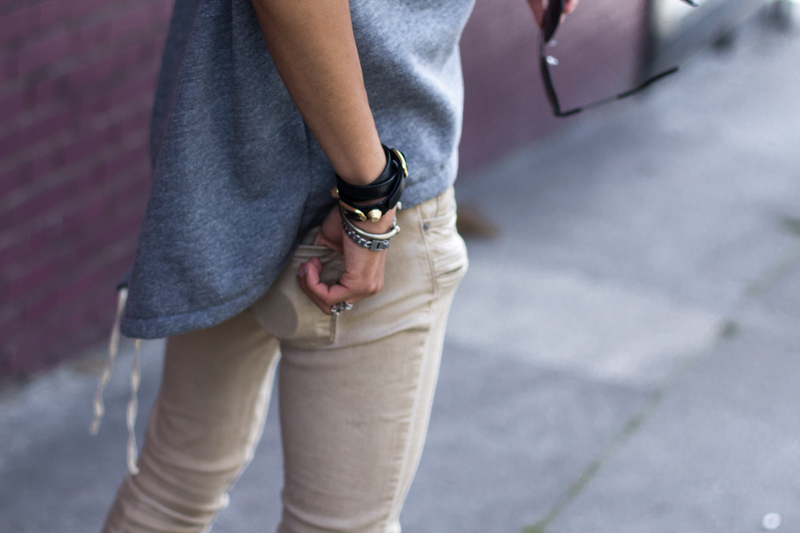 Happy Monday. It's starting to get really really hot. Like I complained about how cold it's getting and now it's almost 80 degrees. I hate it but I love it. I can finally rock out the Birkenstocks! You'll be seeing some toe shots and whatnot. =] Rodney sent me over this sleeveless sweatshirt a couple weeks ago and It's the best piece for SF, seriously. I mean, the cut and design where it keeps me warm and my arms can breathe at the same time.. the BEST. I wore this during Pride weekend during one of the hottest weekend ever. My new summer shades are here and I am super obsessed. I know I say "obsessed" and "love" but I am obsessed! The oversize aviators and it's black? DONE DEAL.. Cheeers! I started a Bloglovin' page so follow me for latest updates straight to your email!
sleeveless sweatshirt c/o bulls of summer, watch c/o daniel wellington,
puja jewerly necklace, zara jeans, sunglasses c/o IVIvision
LEAVE YOUR COMMENTS!