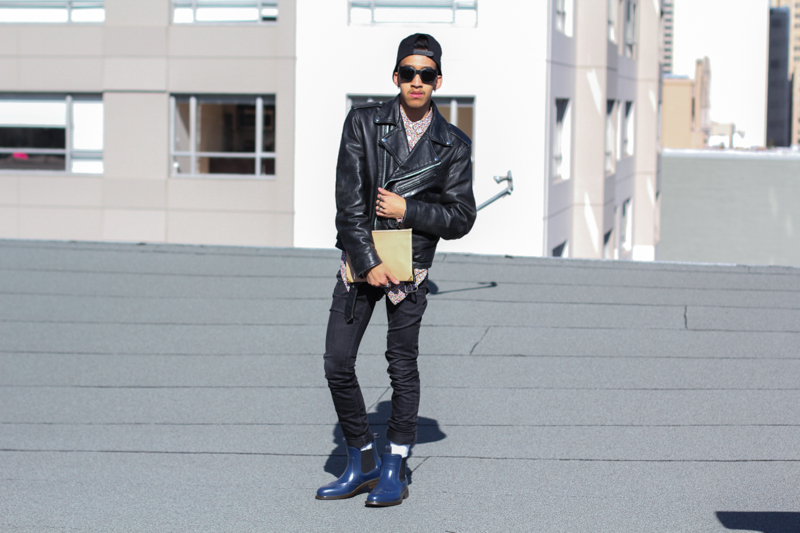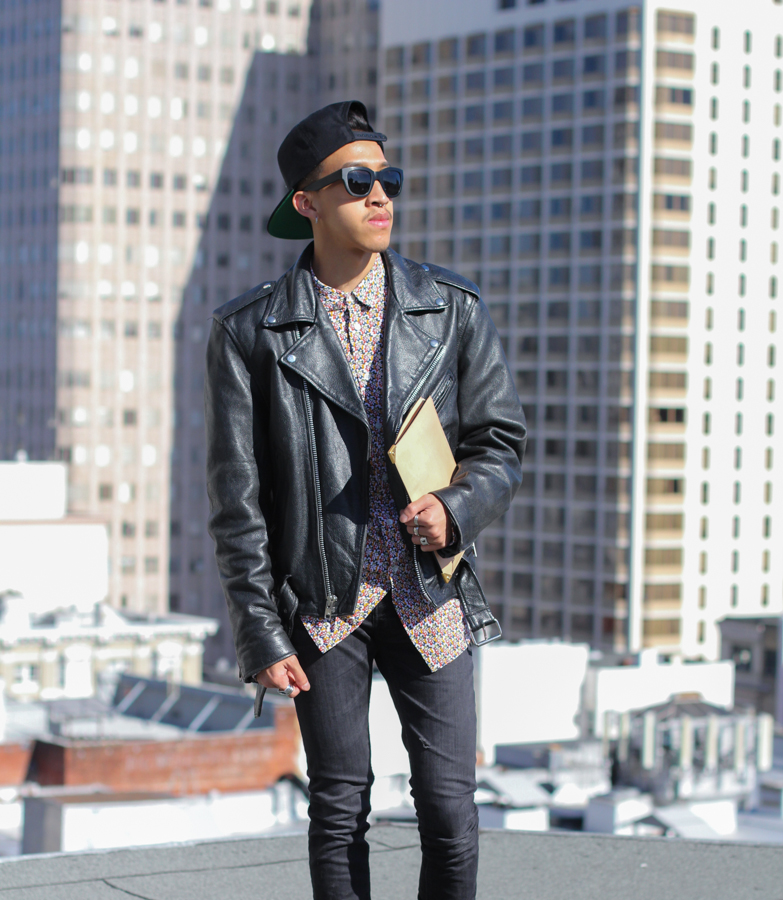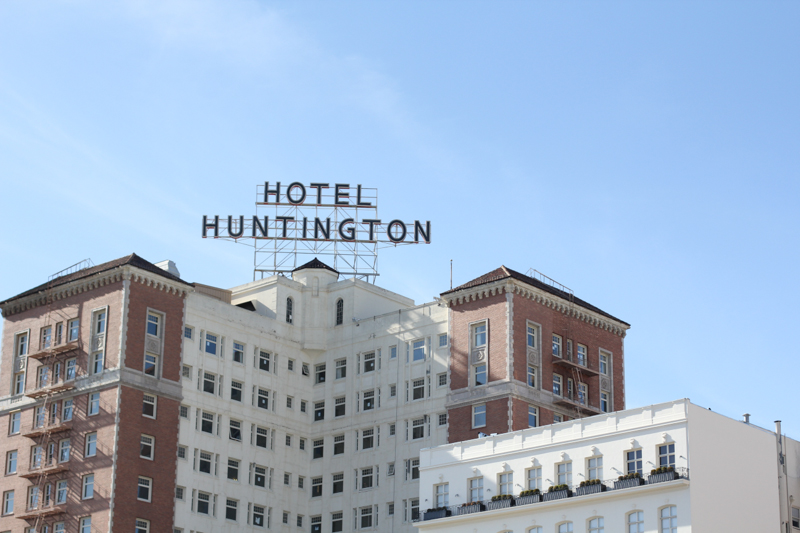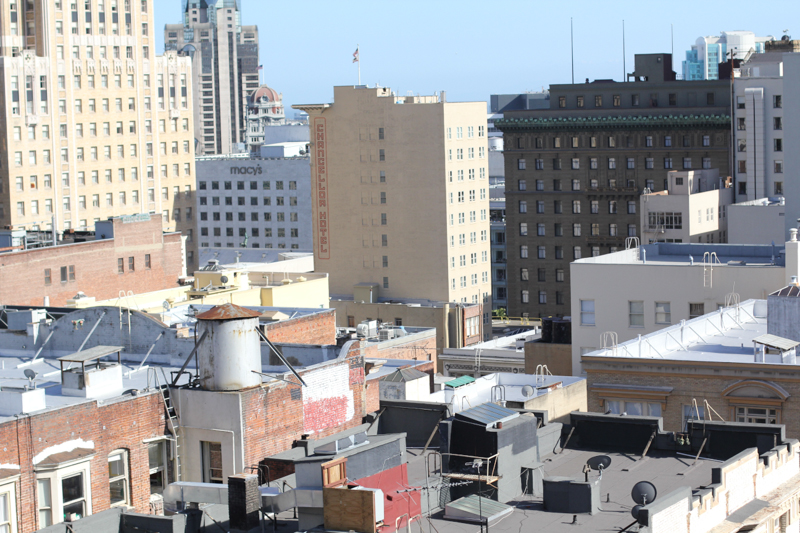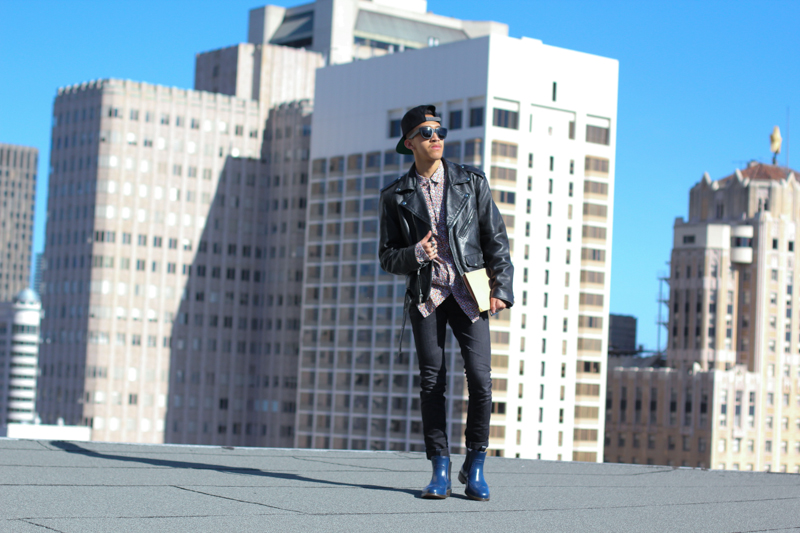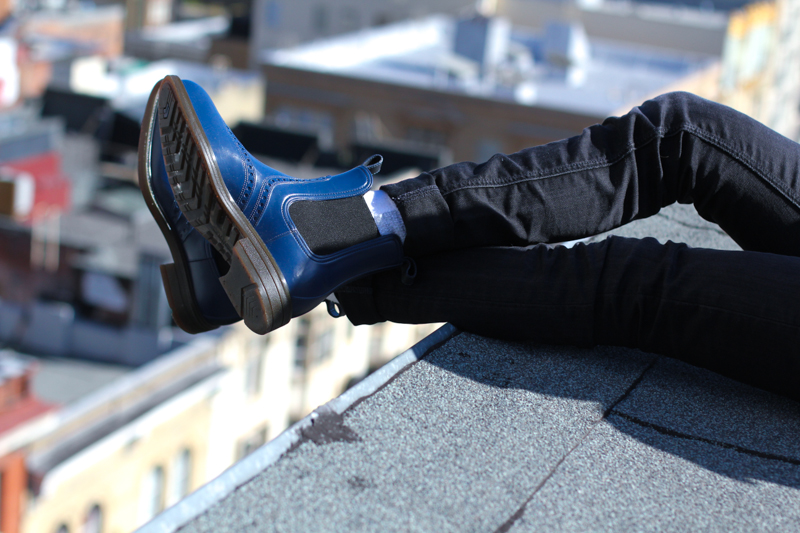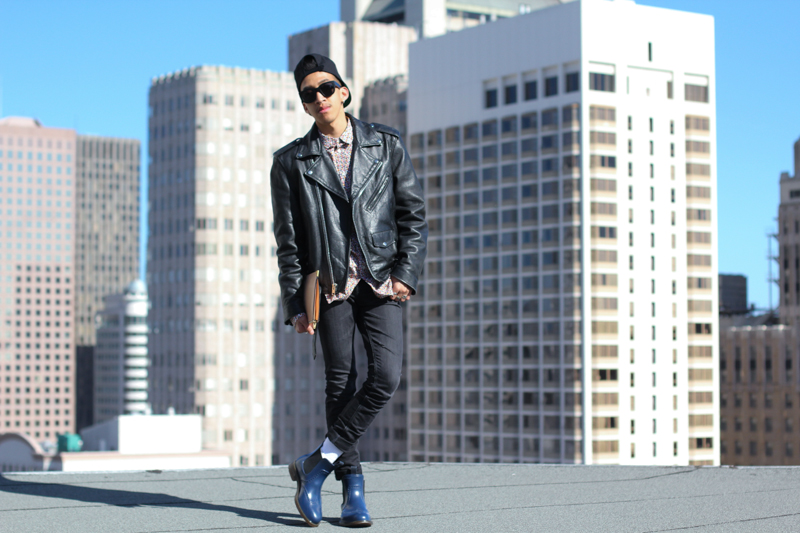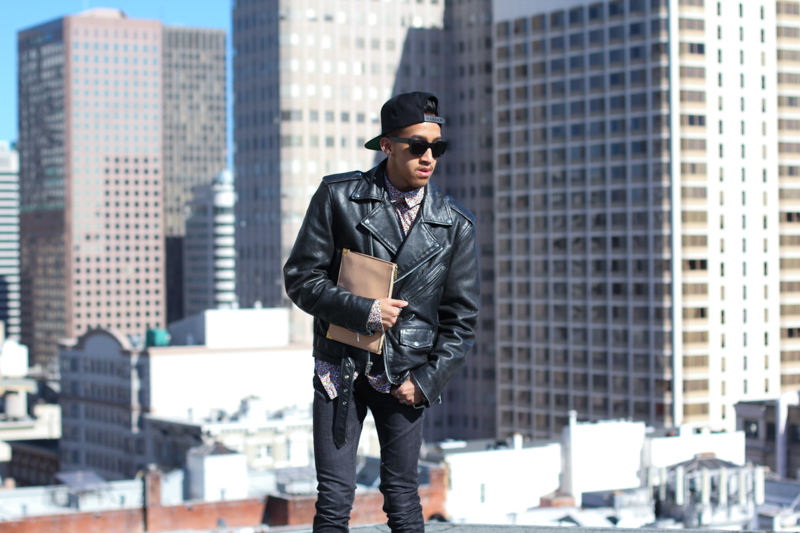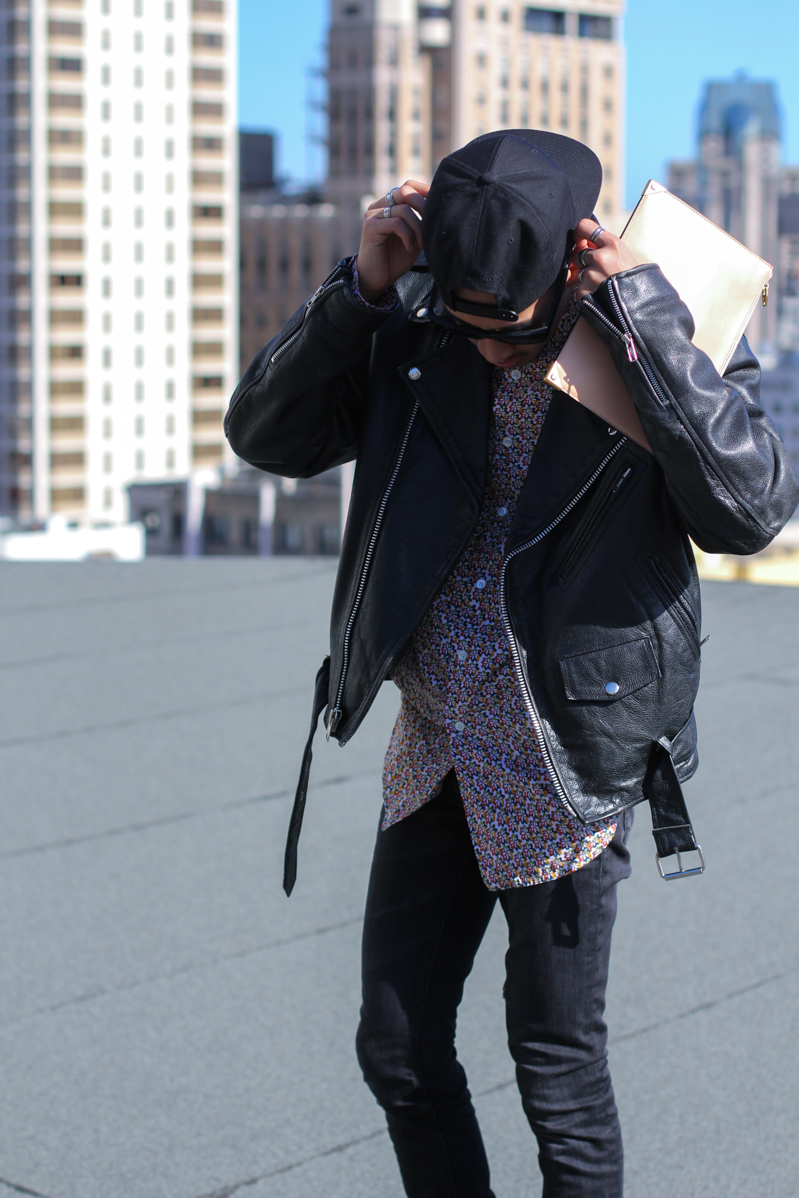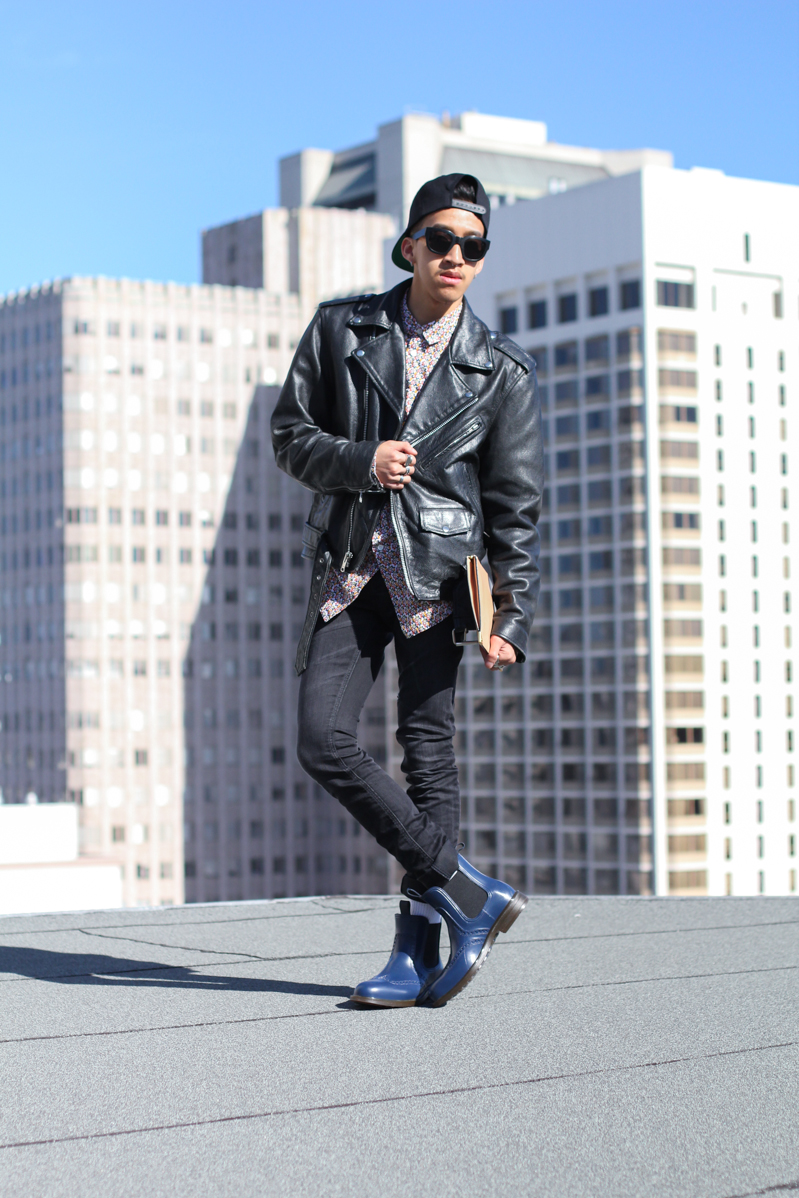 FMC jacket, miu miu shirt, snapback c/o KNYEW, alexander wang clutch,
acne sunglasses, kasil&taylor black jeans, ferragamo boots
The view up here was so relaxing.. Today's shoot was just a casual one right on top of my cousins
apartment. I'm always a risk taker when it comes for a nice view. Looking across old
structural buildings and intricate lines dazing while the suns shining above me. I wanted to
create a 'king of the world' lookwith my bulky moto jacket. The prints on this miumiu shirt is
just too cool to not be shot!