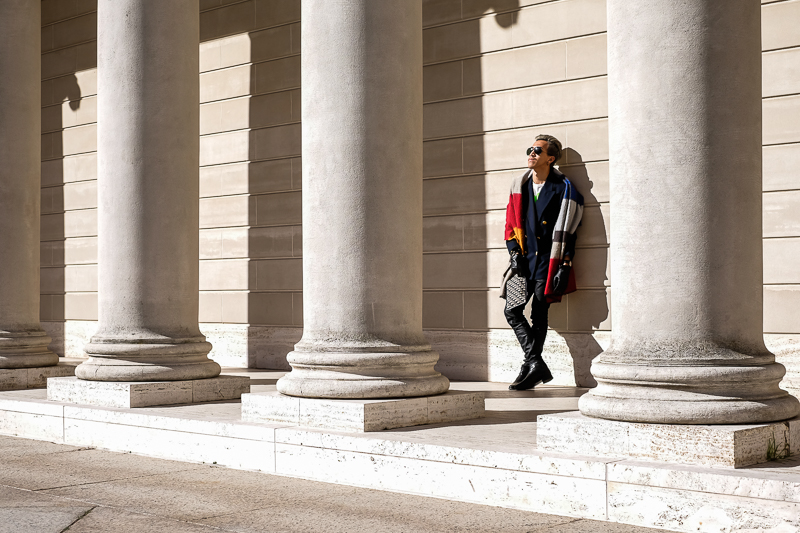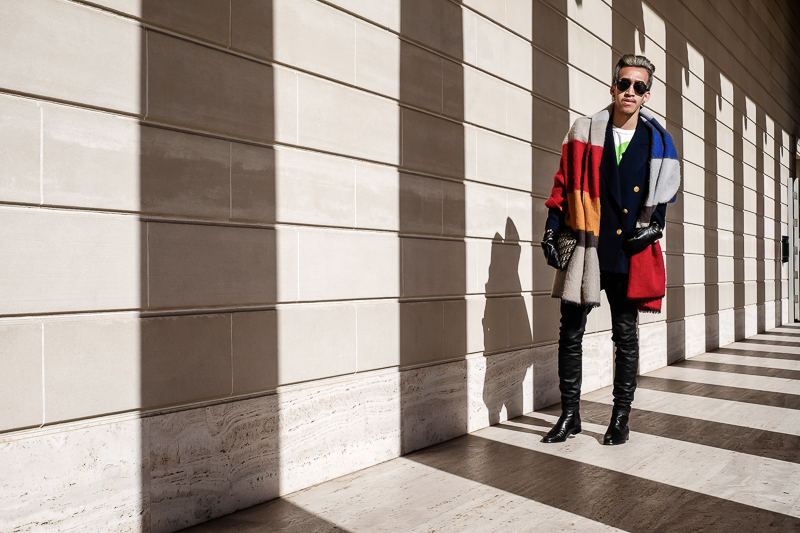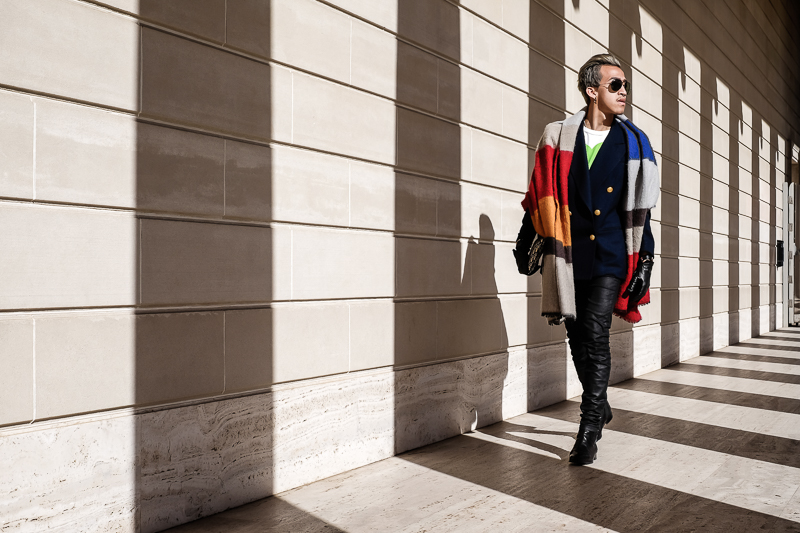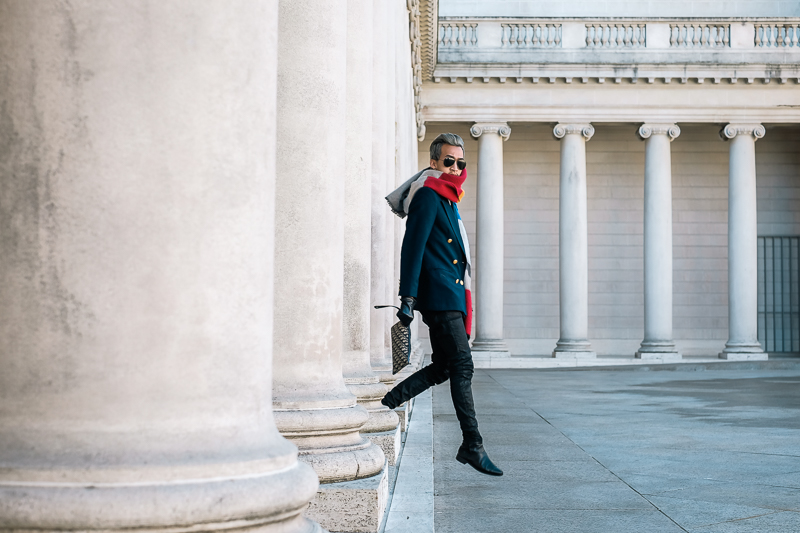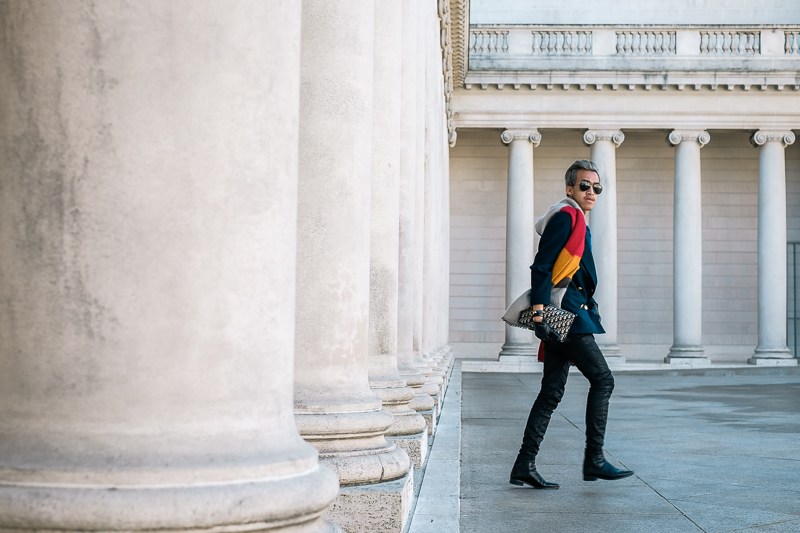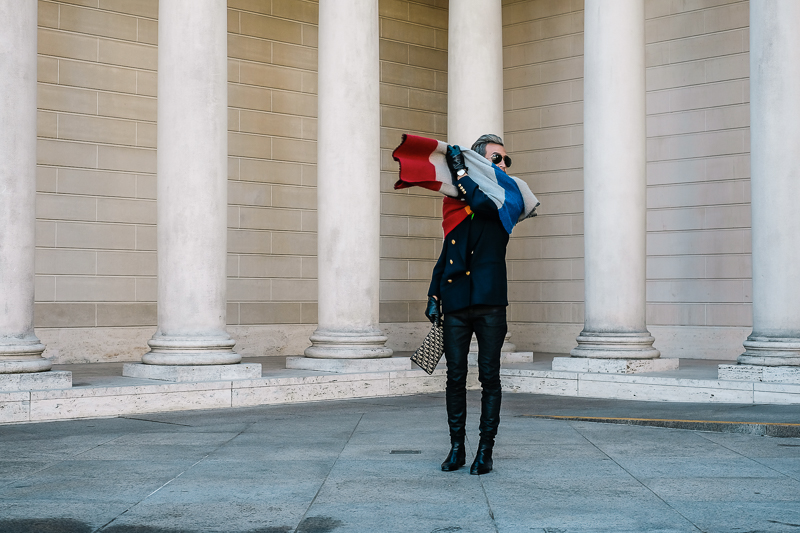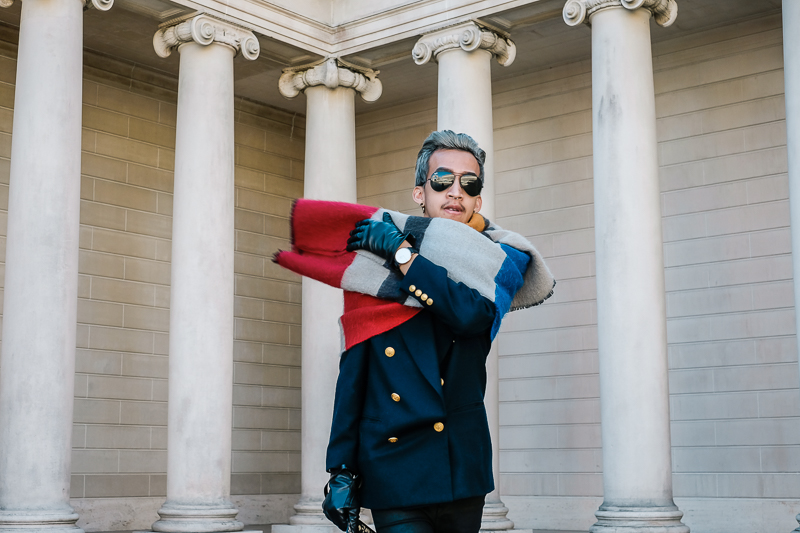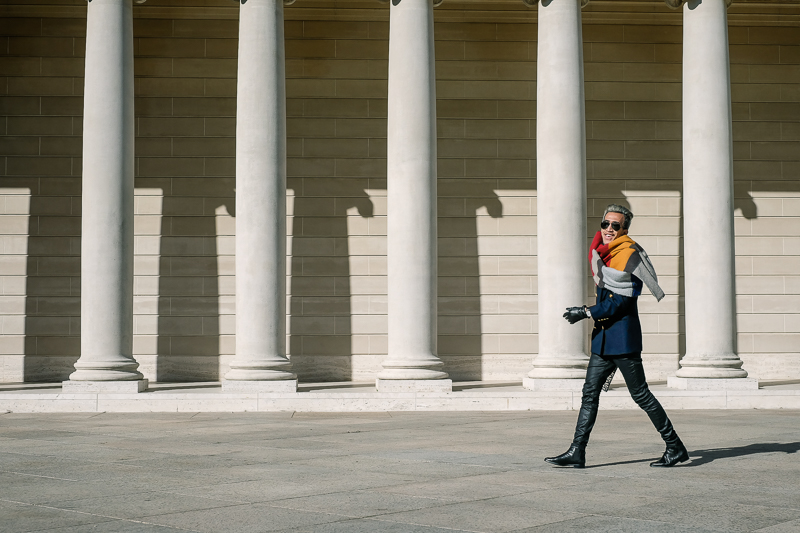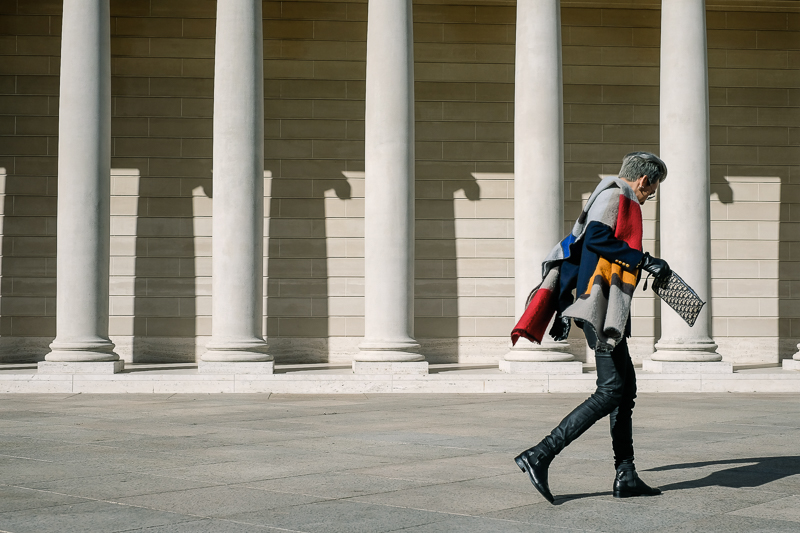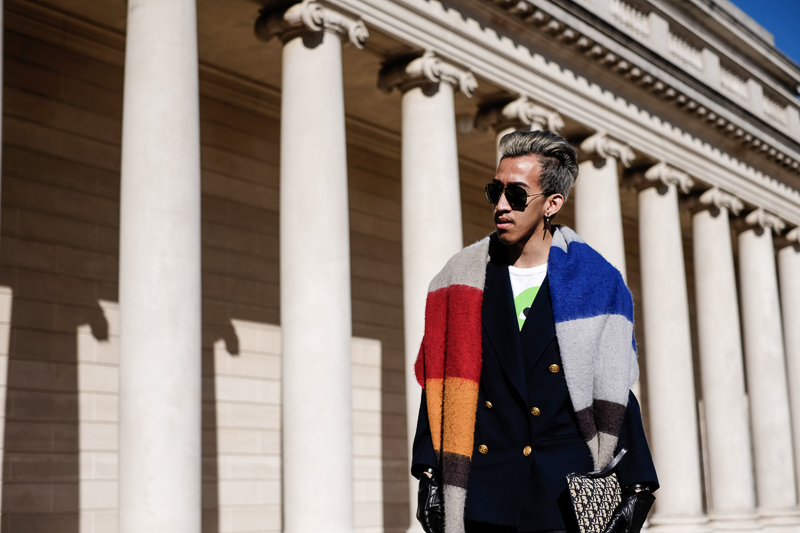 zara scarf, double breasted blazer, comme des garçon shirt, zara jeans,
watch c/o daniel wellington, ray-ban sunglasses, ralph lauren shoes, dior clutch
Photography by Victor Cobain
I'm in love with lines and shadows in photos which creates an illusion to just a simple photo and makes it much more interesting. We shot this a couple weeks ago over at a museum called the legion on honor when it was super sunny. It's pretty rare to find places like these in the city, especially something stunning like this. In every post I do, I always match what I'm wearing to my location. So the blazer worked perfectly! The architecture was super gorgeous. Felt like I was in the roman times era with me just standing there and posing lol. I wore dark sleek colors with a pop of white. My friend Cameron gave me this scarf before he went back to New York and I'm obsessed!
LEAVE YOUR COMMENTS!