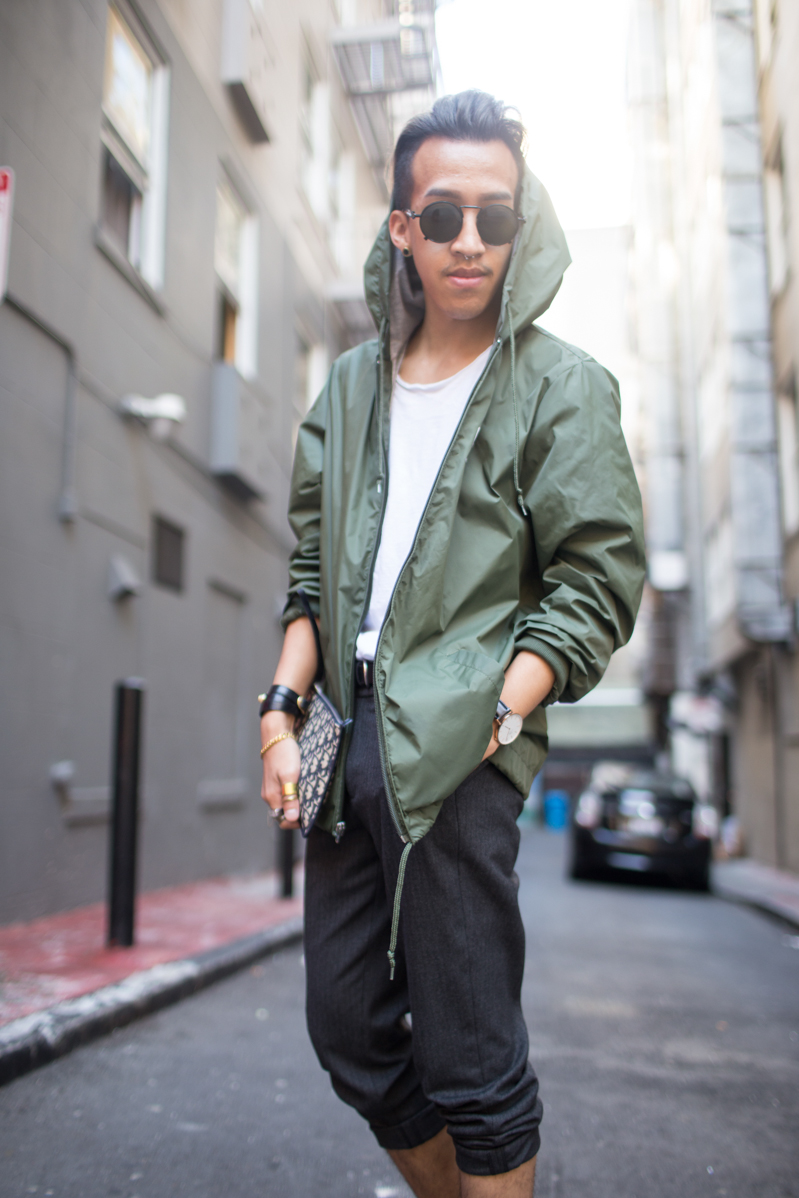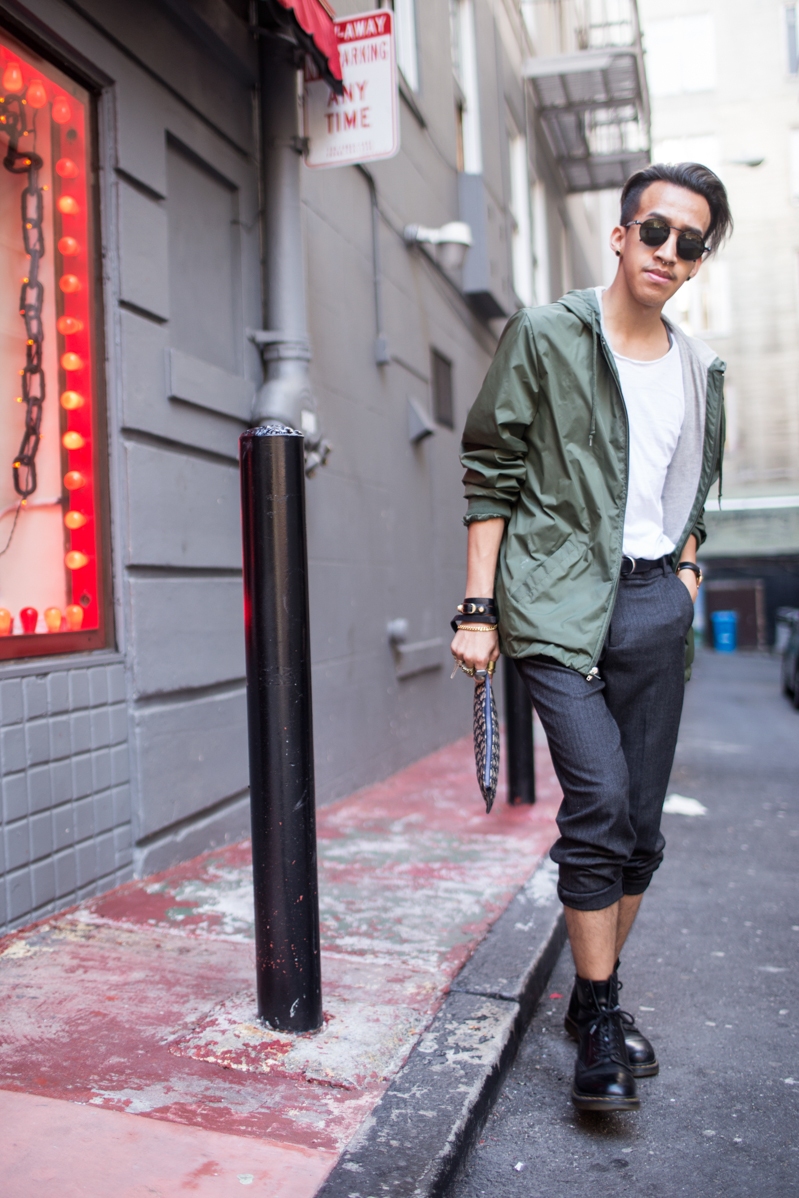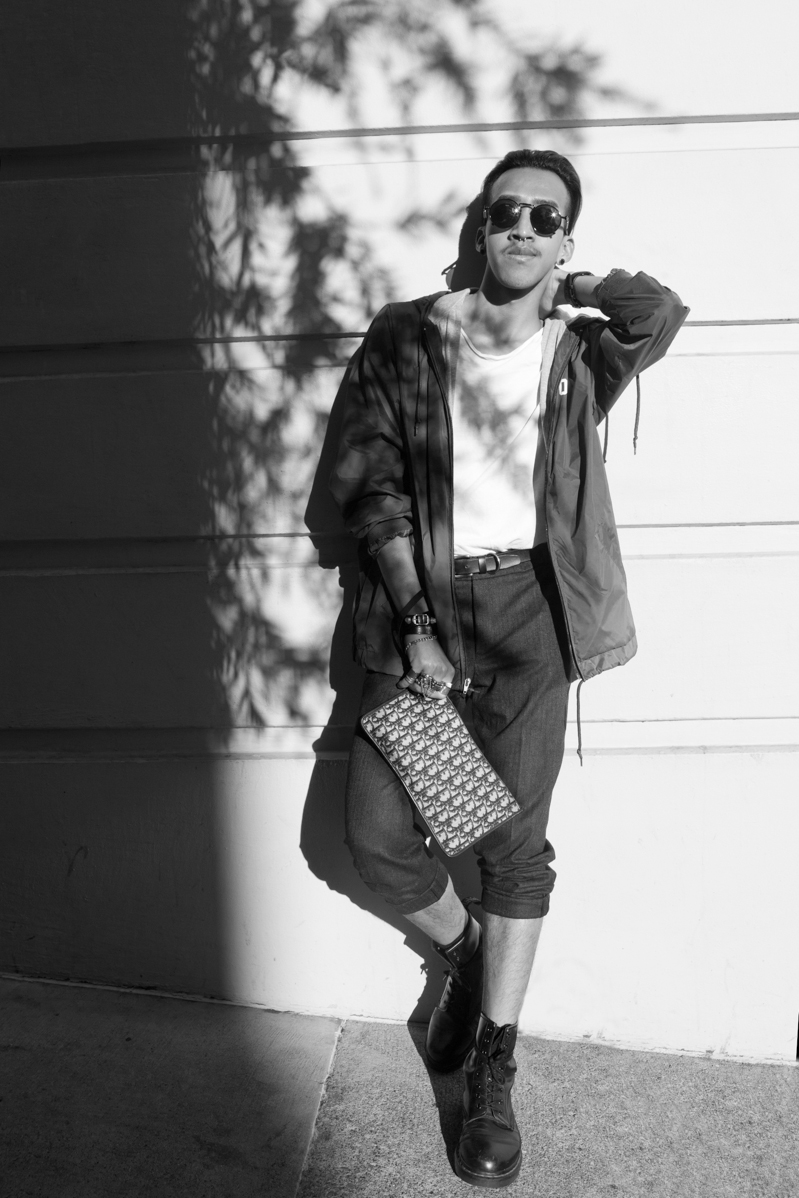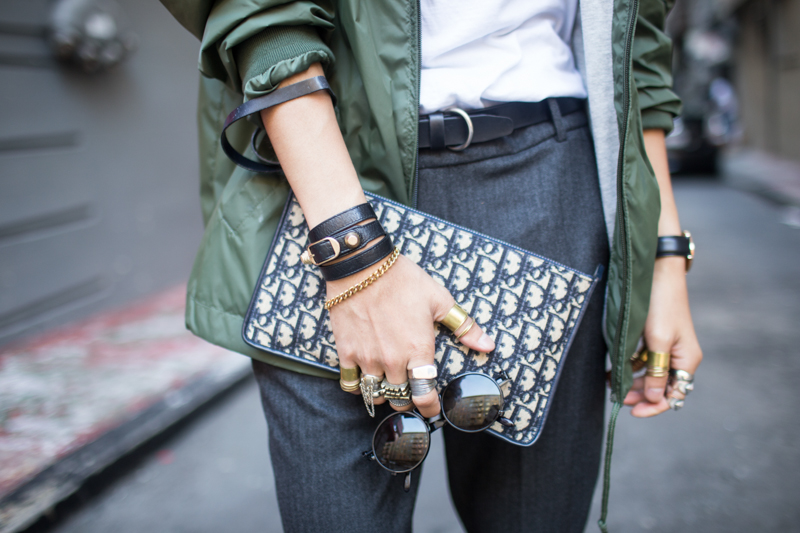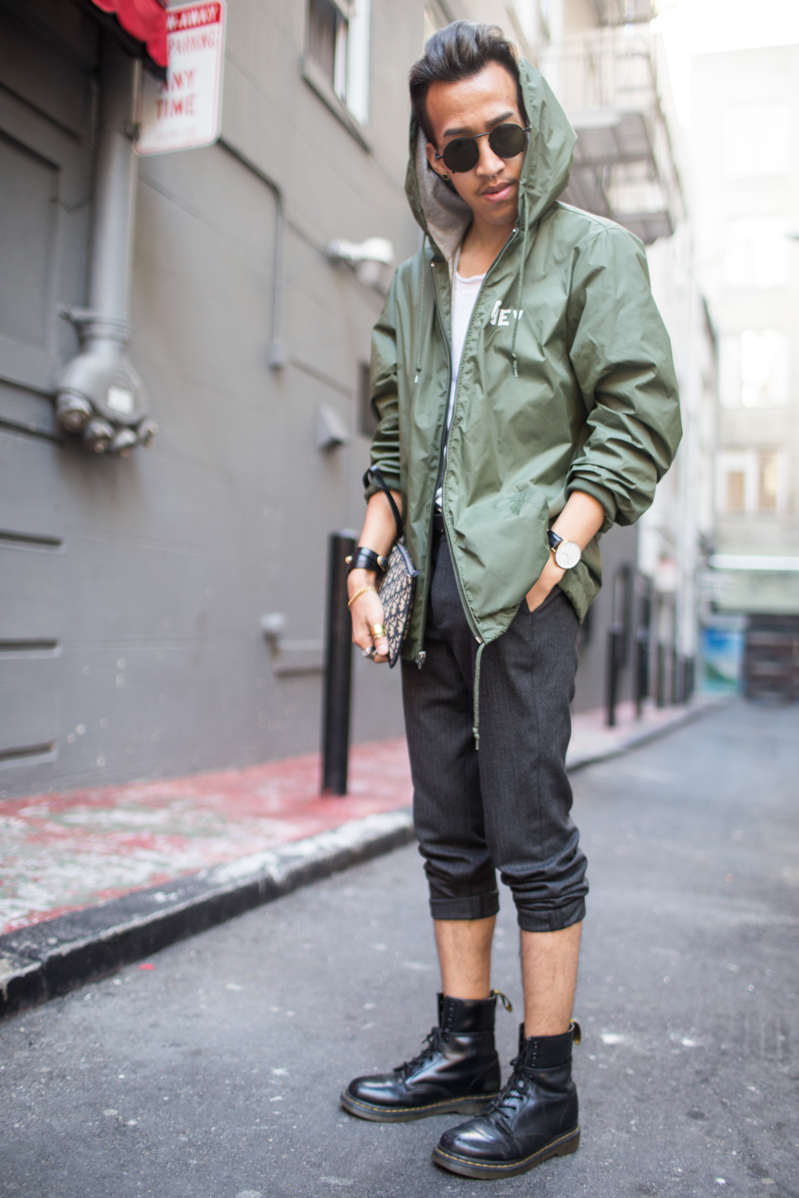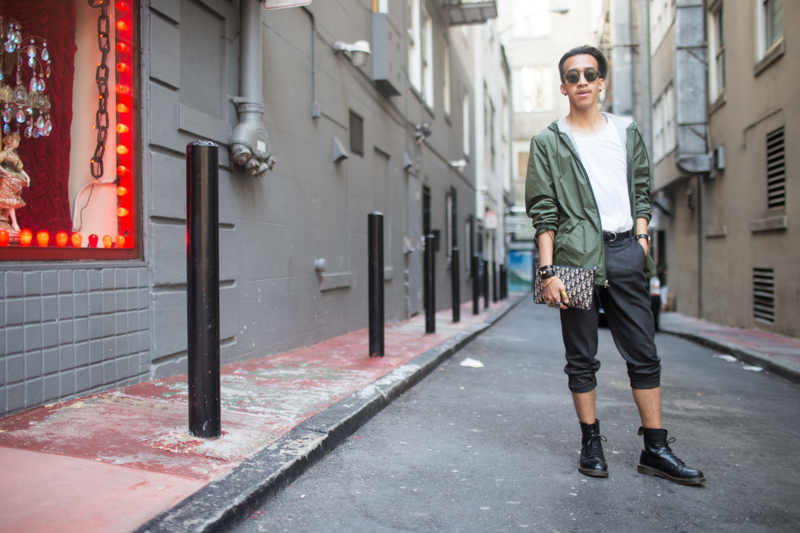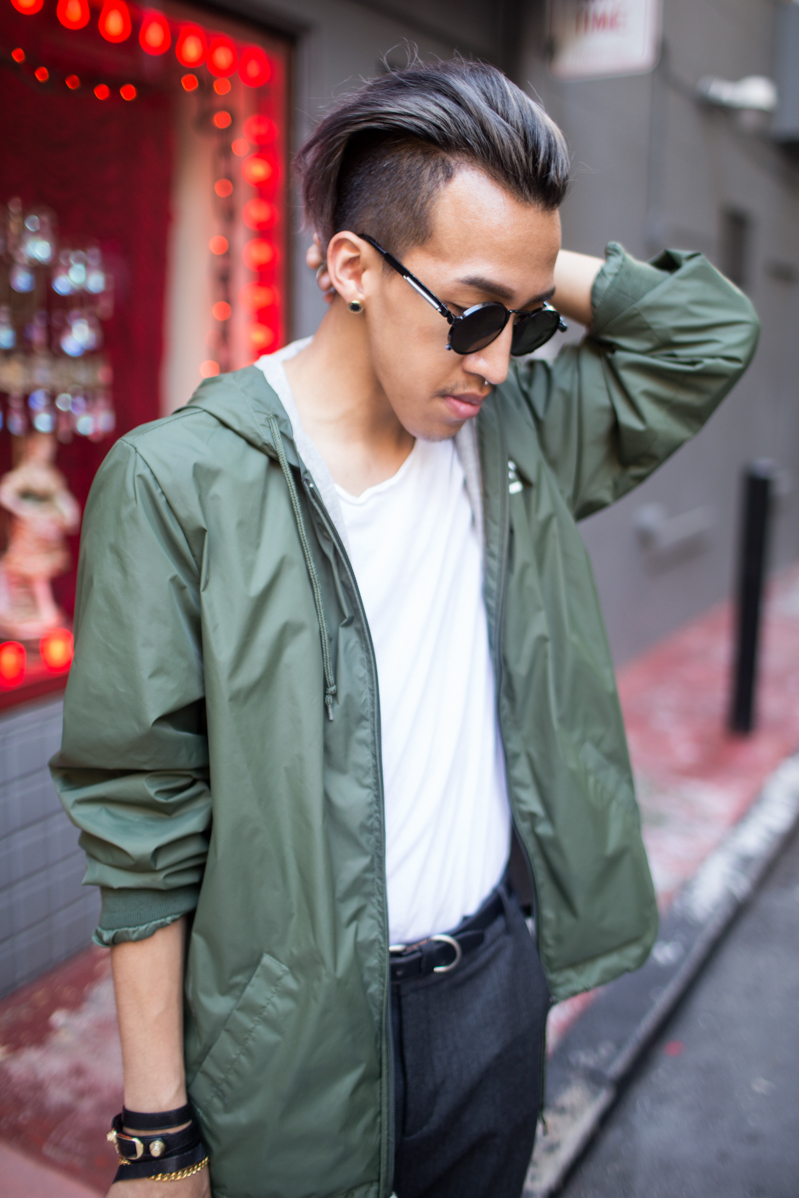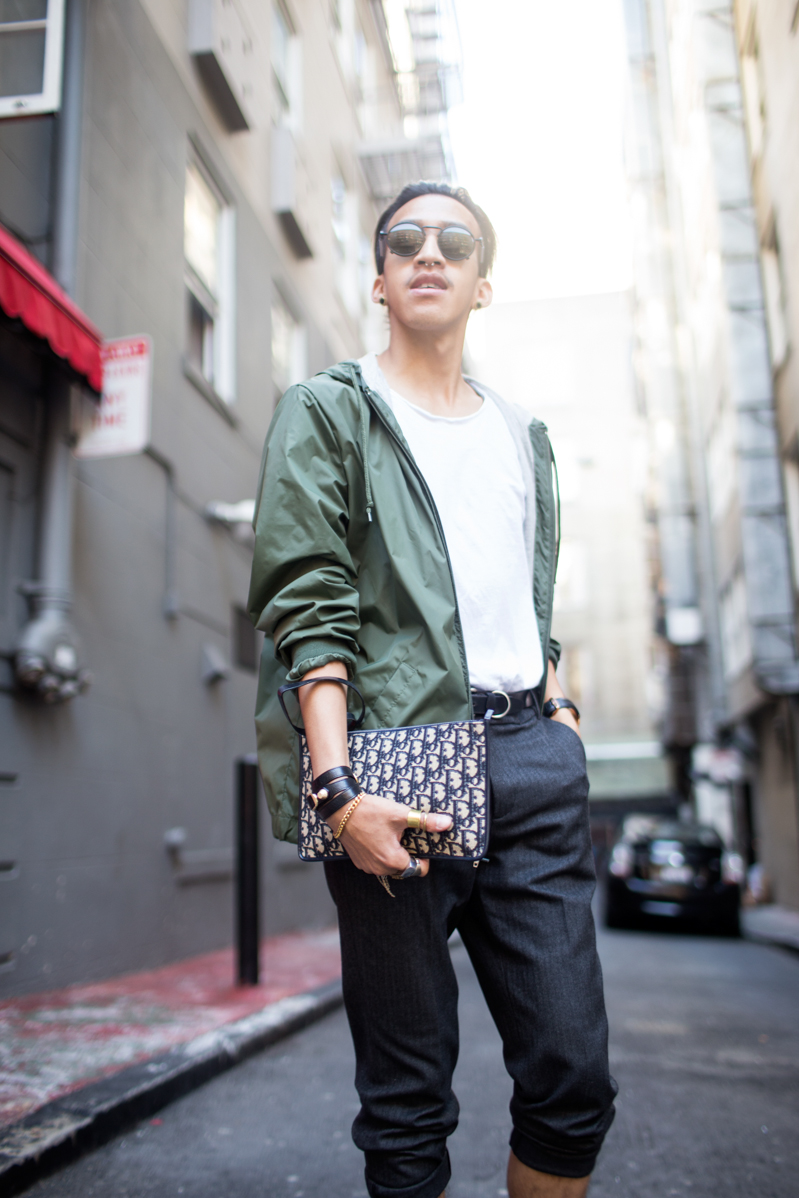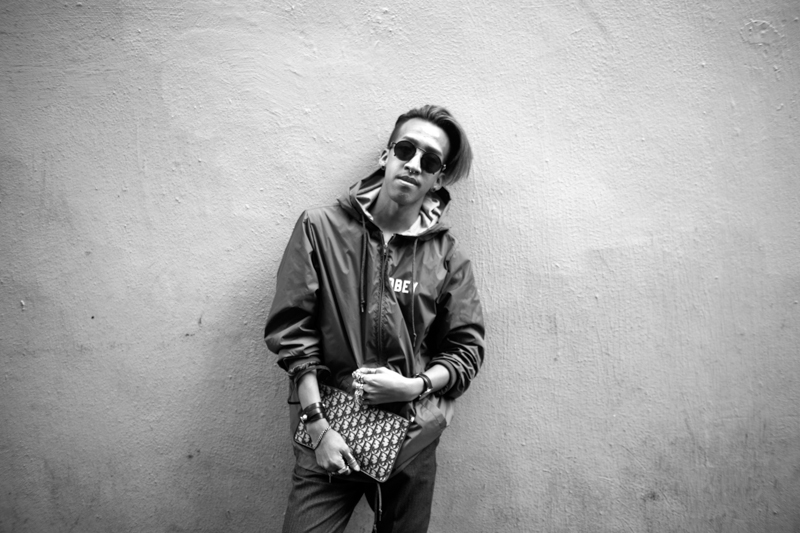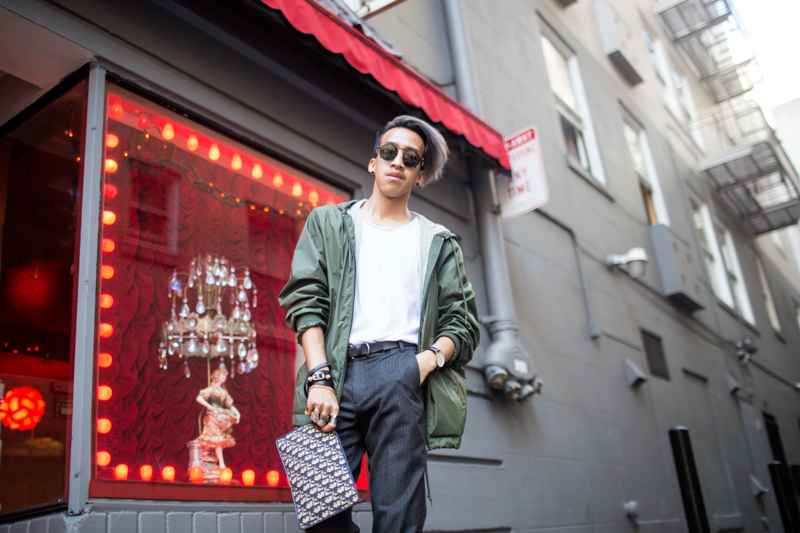 windbreaker jacket c/o obeyclothing, white shirt, zara trousers, sunglasses c/o giant vintage, dior clutch,
watch c/o danielwellington, accessories c/o mistersfc, vsxnsta, dr. marten boots
Photo by Lauren Bayless
Something simple and easy I threw on. Wearing a classic white shirt with grey pants. I knew it wouldn't
be me if I did not wear my docs. Obey sent this wind breaker jacket to me a while ago and I wanted to
create something easy and different I haven't done in a while (tucking my shirt in my pants and sagging
(a little bit) This is probably an outfit you would easily wear doing errands or a nice lunch. Lauren and I
shot this right before the sun went down so we had perfect lighting with her camera. I wore my many
accessories as always with this dior clutch my cousin bought me last year for my birthday.
LEAVE YOUR COMMENTS!