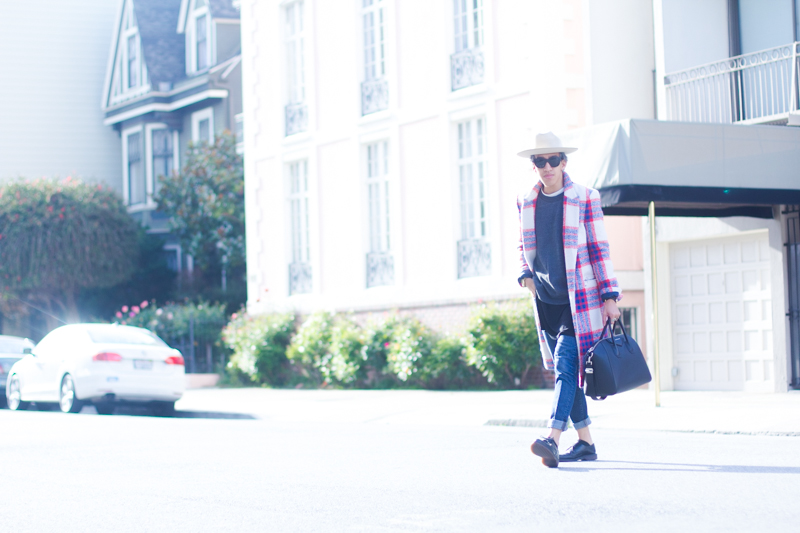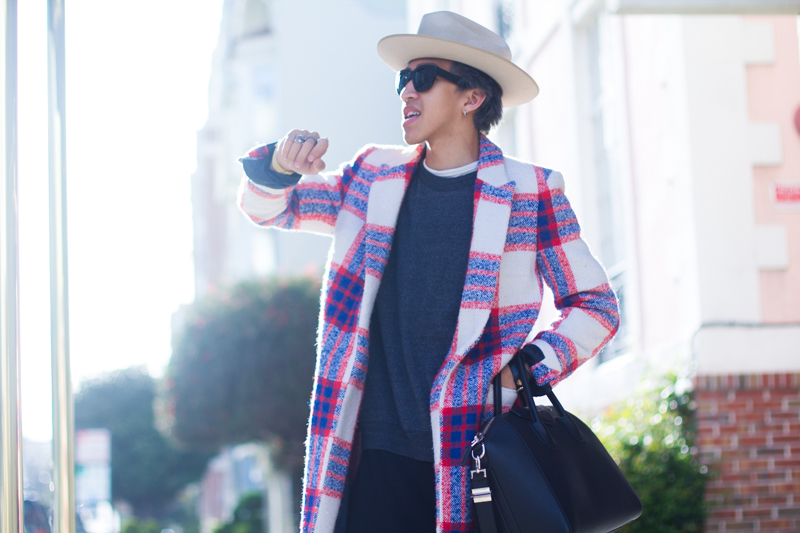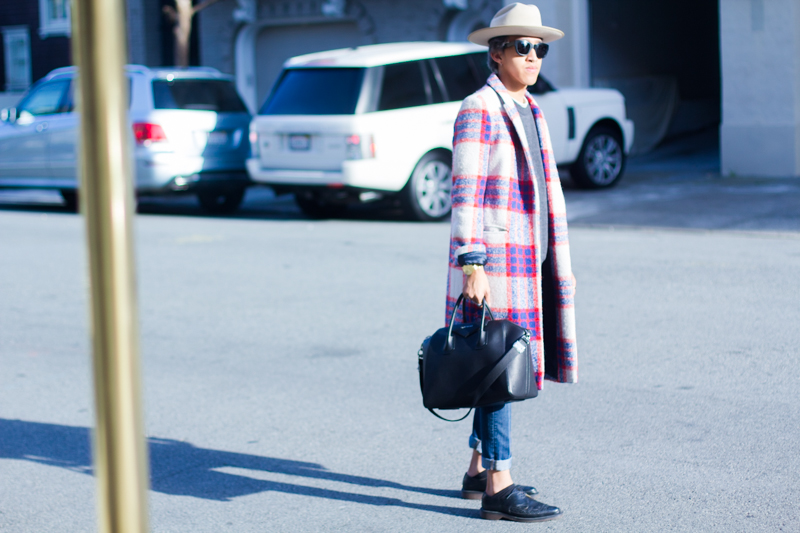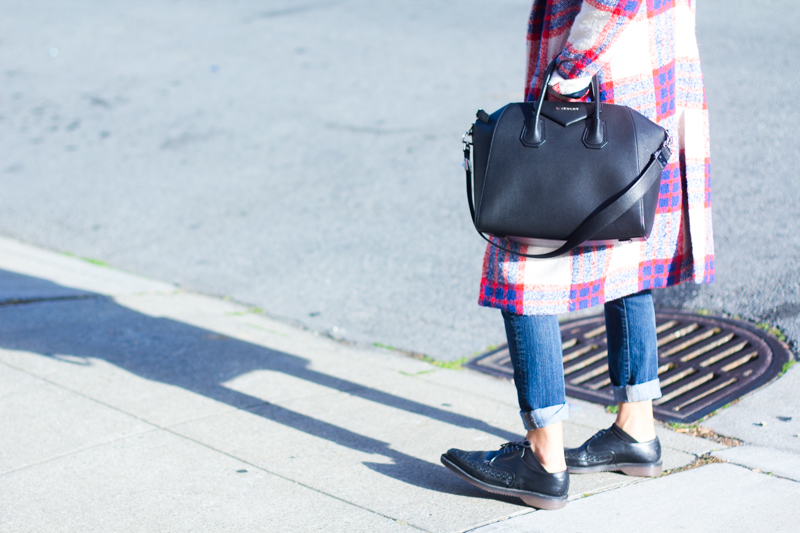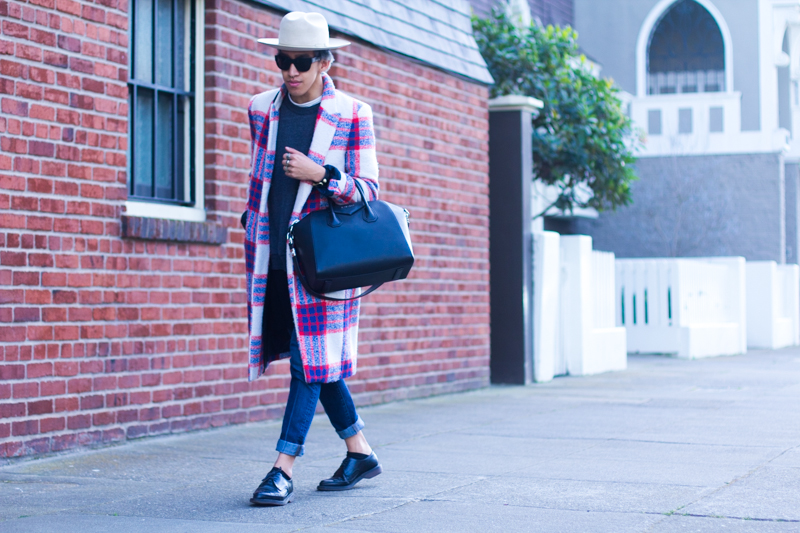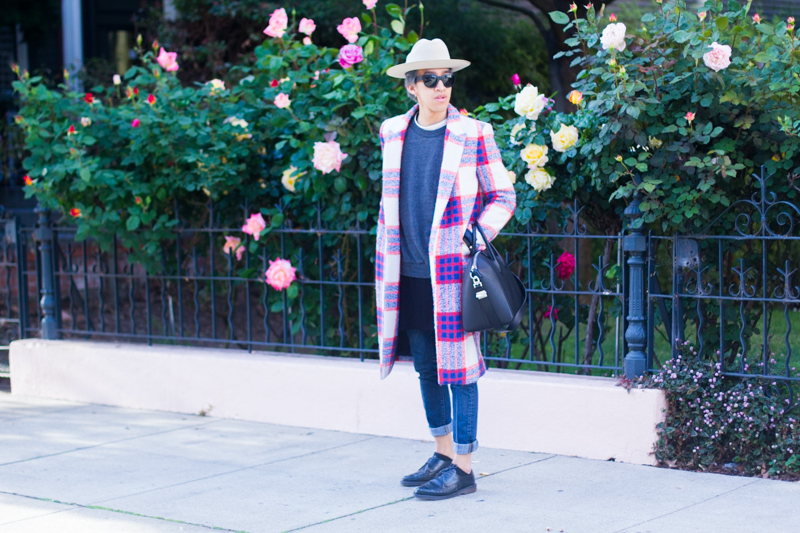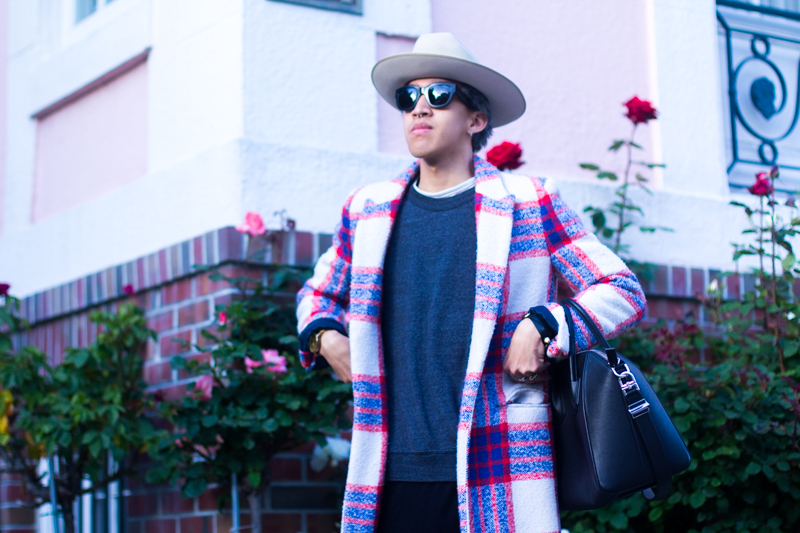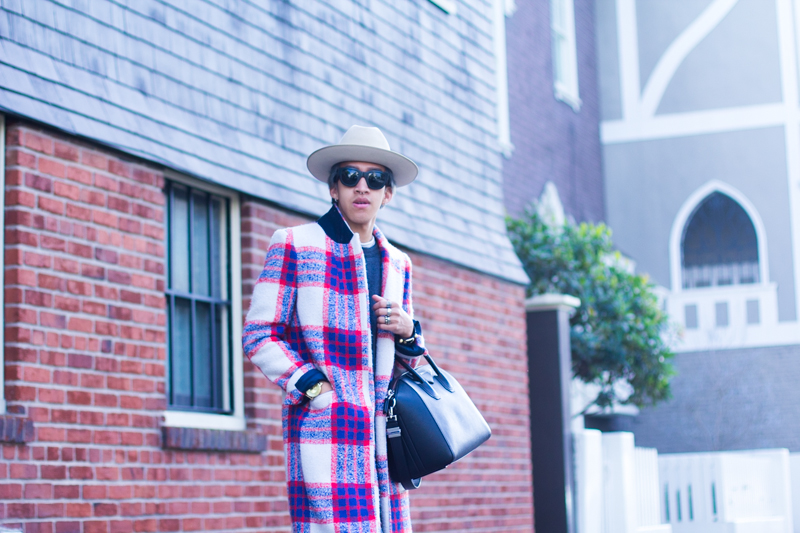 zara jacket, urban sweatshirt, marc jacobs jeans,
watch c/o klasse14, acne sunglasses, dr.marten shoes, givenchy bag
Stop and smell the roses!. Happy Monday everyone. Last weekend, was my Spring break. I pretty much took pictures everyday to keep myself occupied. It was a nice day when we went around Pacific Heights right when it was beautiful outside. I'm bringing out my simple looks with a touch of Spring feel. Here I am wearing the contrasting blue and red coat that I love so much. With little colors to not overwork the outfit, I wore neutral colors. My gray warm sweater and blue jeans. Was going for a Carrie Bradshaw look with the oversized hat and sunglasses. Cheers!
LEAVE YOUR COMMENTS!