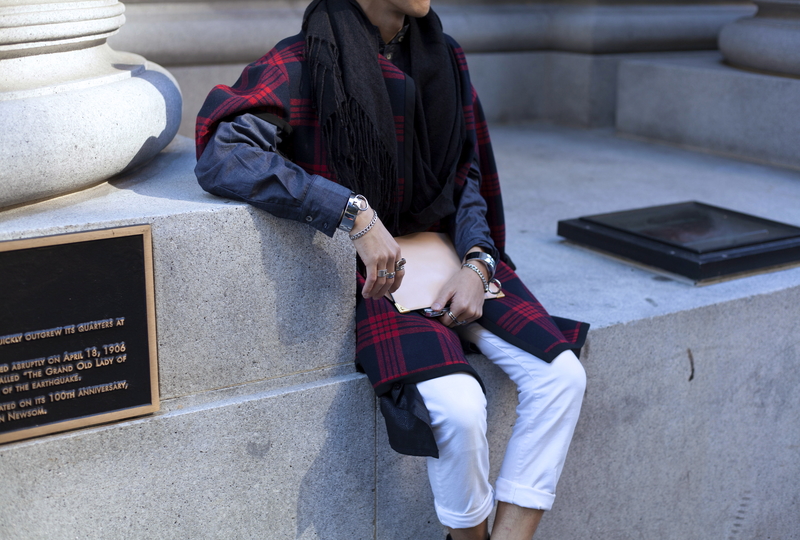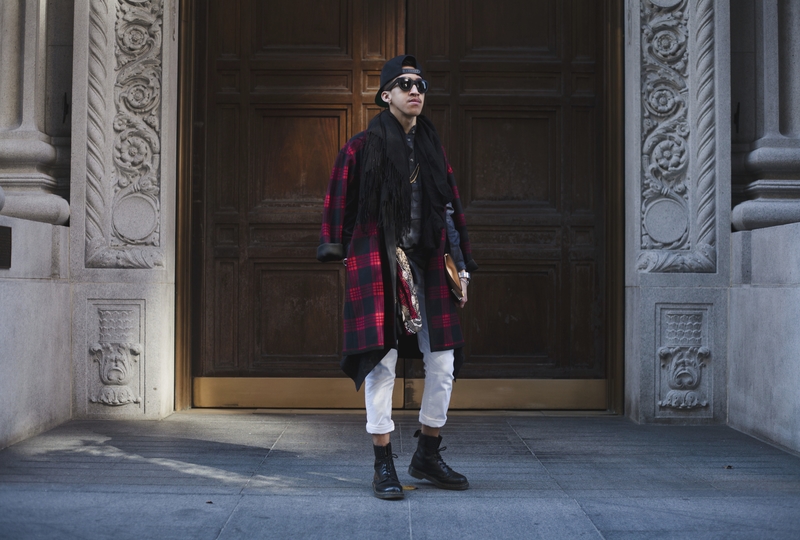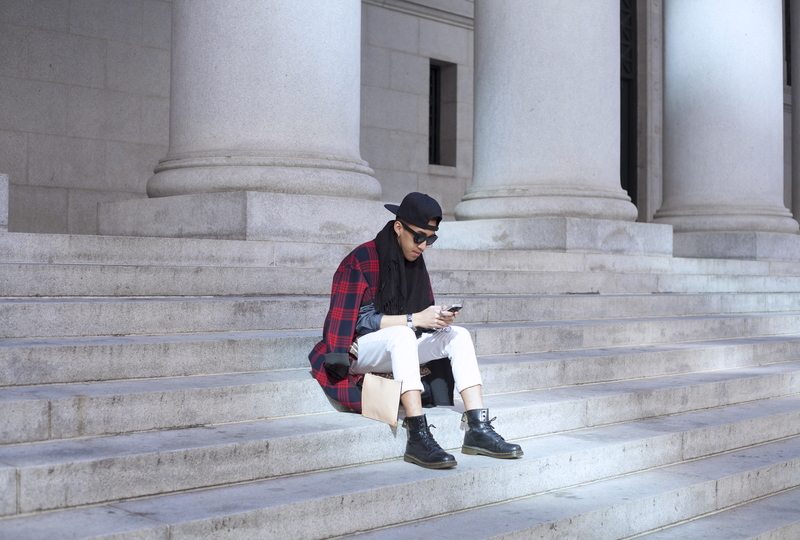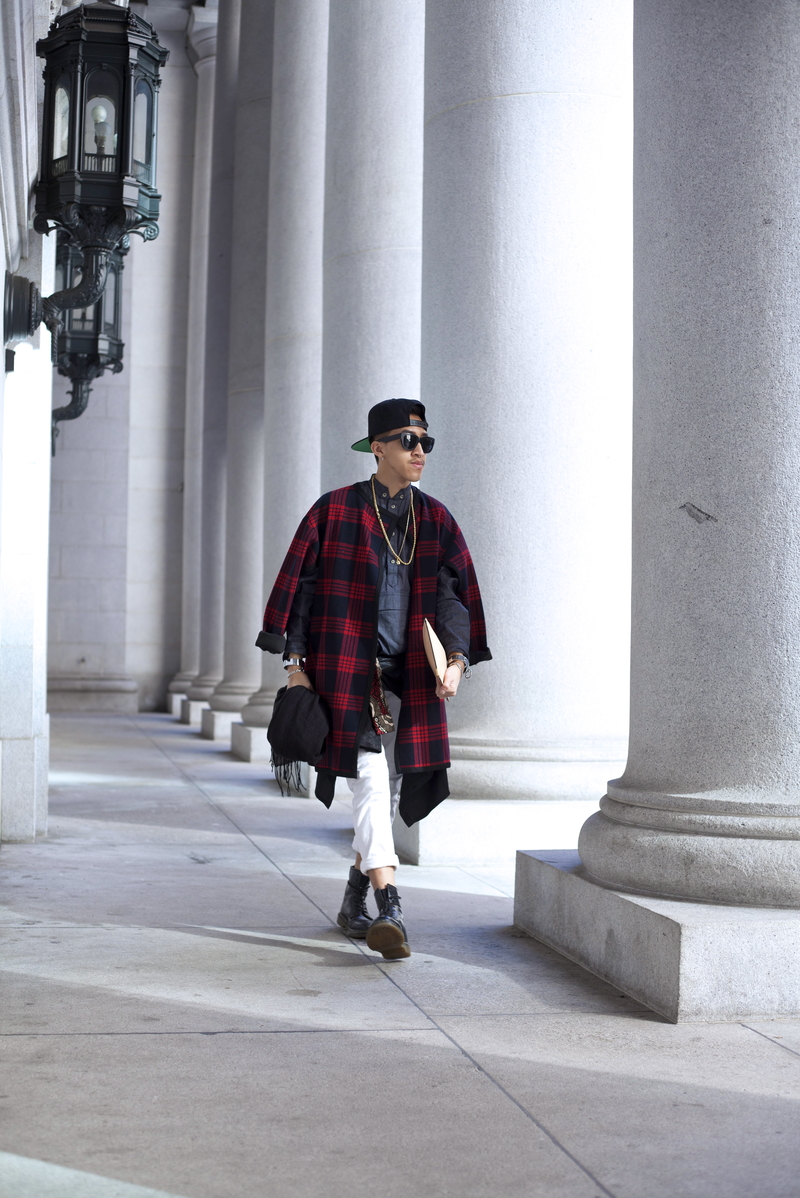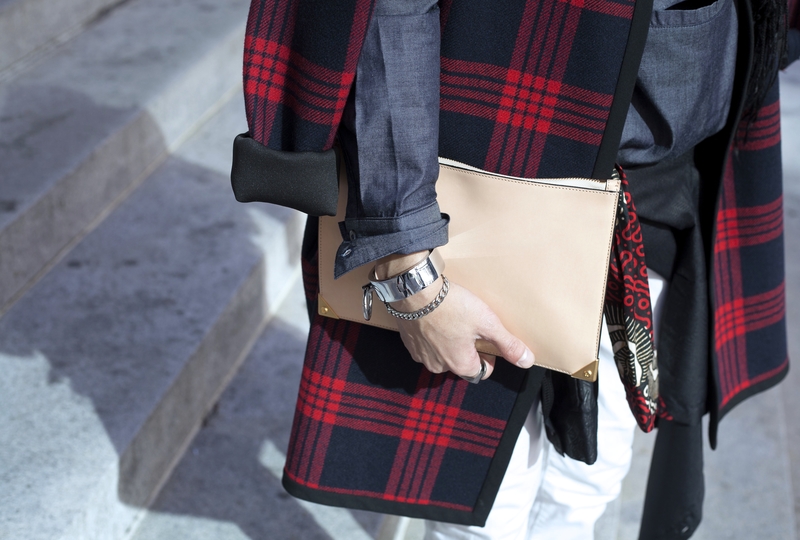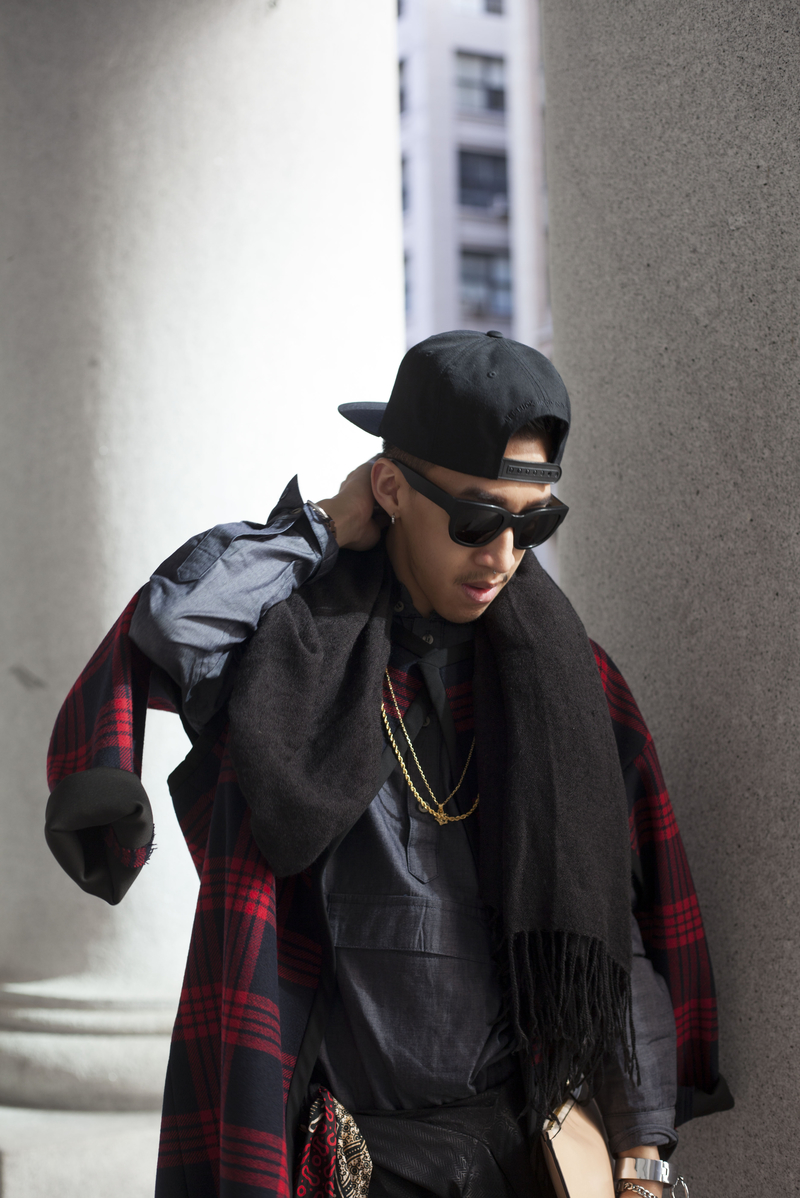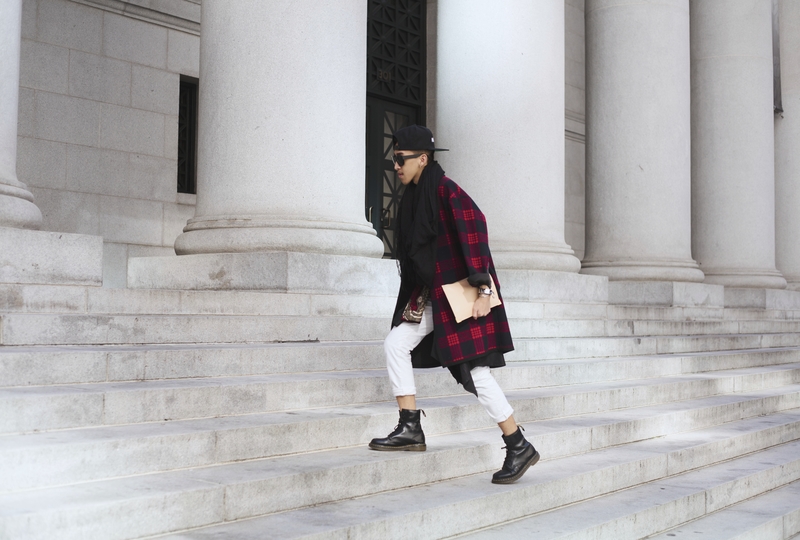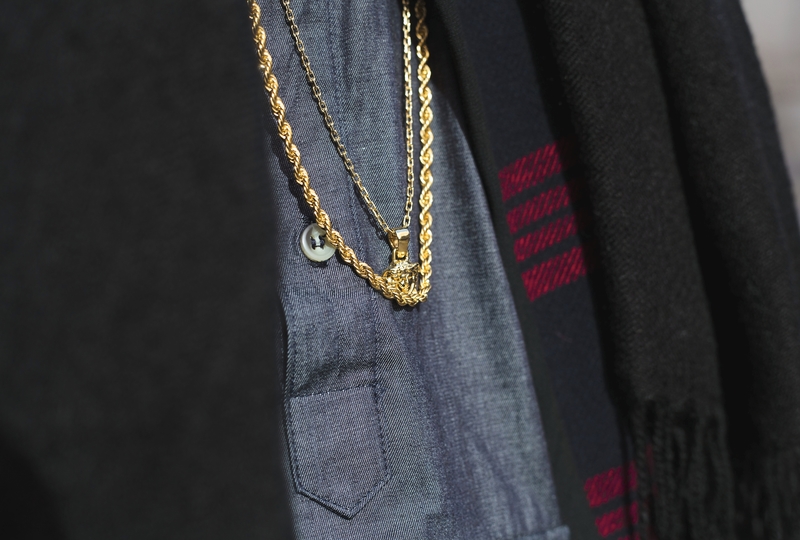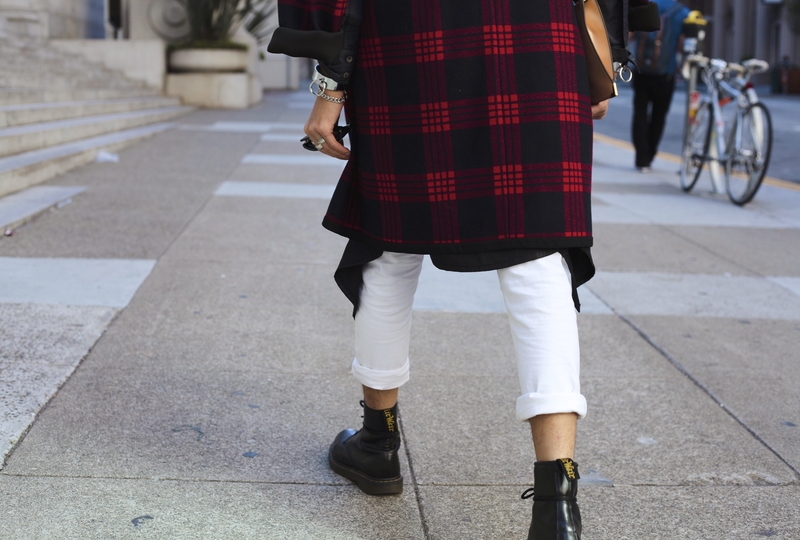 neoprene coat, button shirt c/o mistersfc, accessories (necklace & bracelet) c/o mistersfc and princepuja,
alexander wang clutch, acne sunnies, j.lindeberg trousers, dr. marten shoes
Last weekend, I met up with a really dope photographer from the East coast, Tucker Friend.
We cruised around the city and found a rad location to shoot! I bundled up as usual,
wearing this awesome neoprene coat. Kept it very simple with the color selection and threw
on my coat to give that little twist. Thanks to Mrsfc for the new jewels! A new collection
added to my staple accessories!
Photography by — Tucker Friend
SHOP SIMILAR