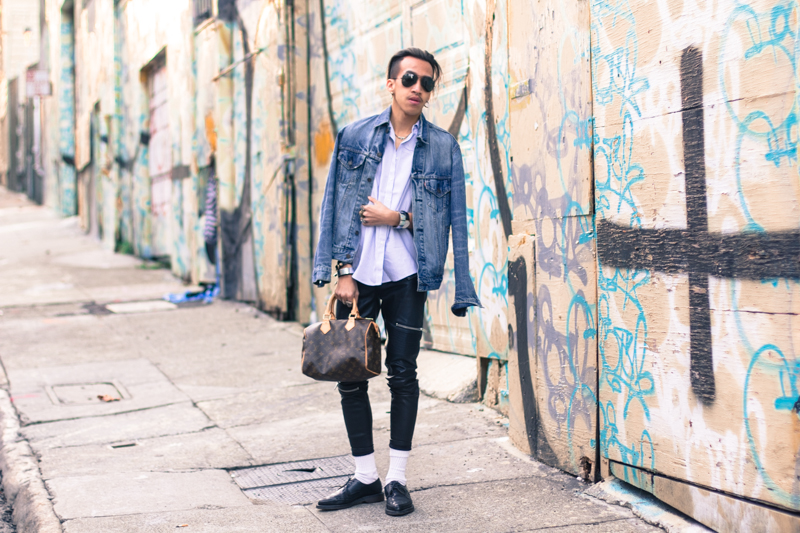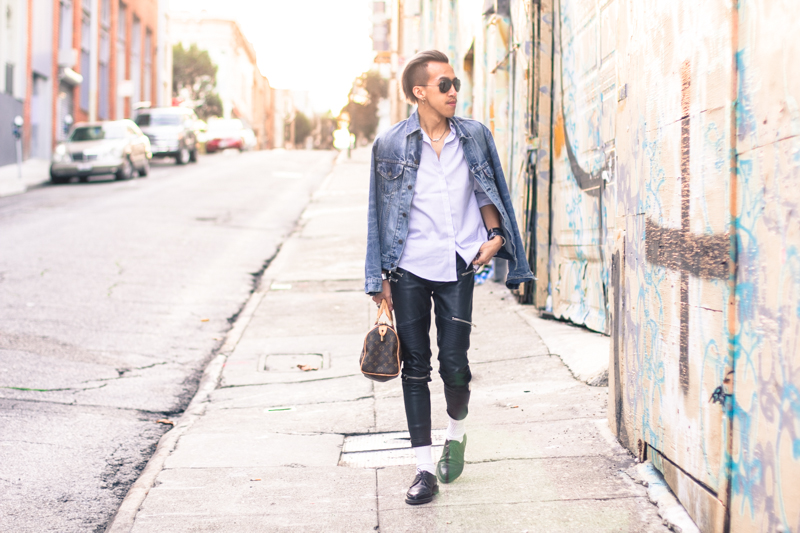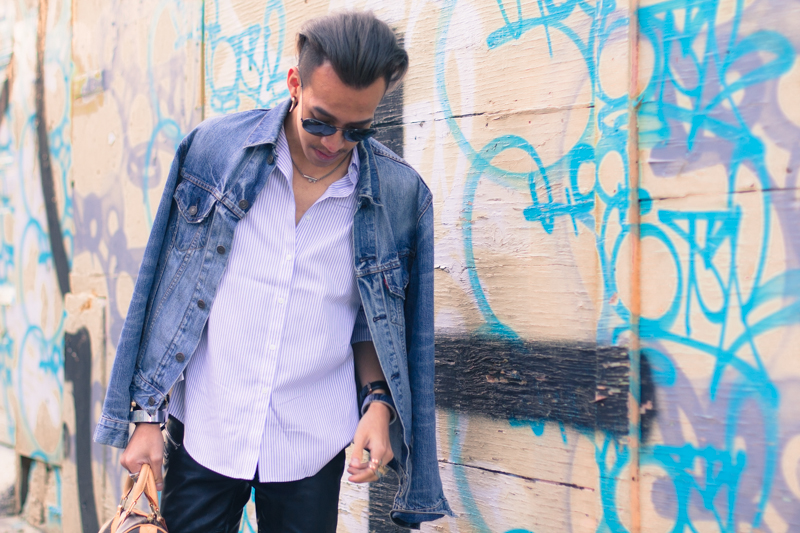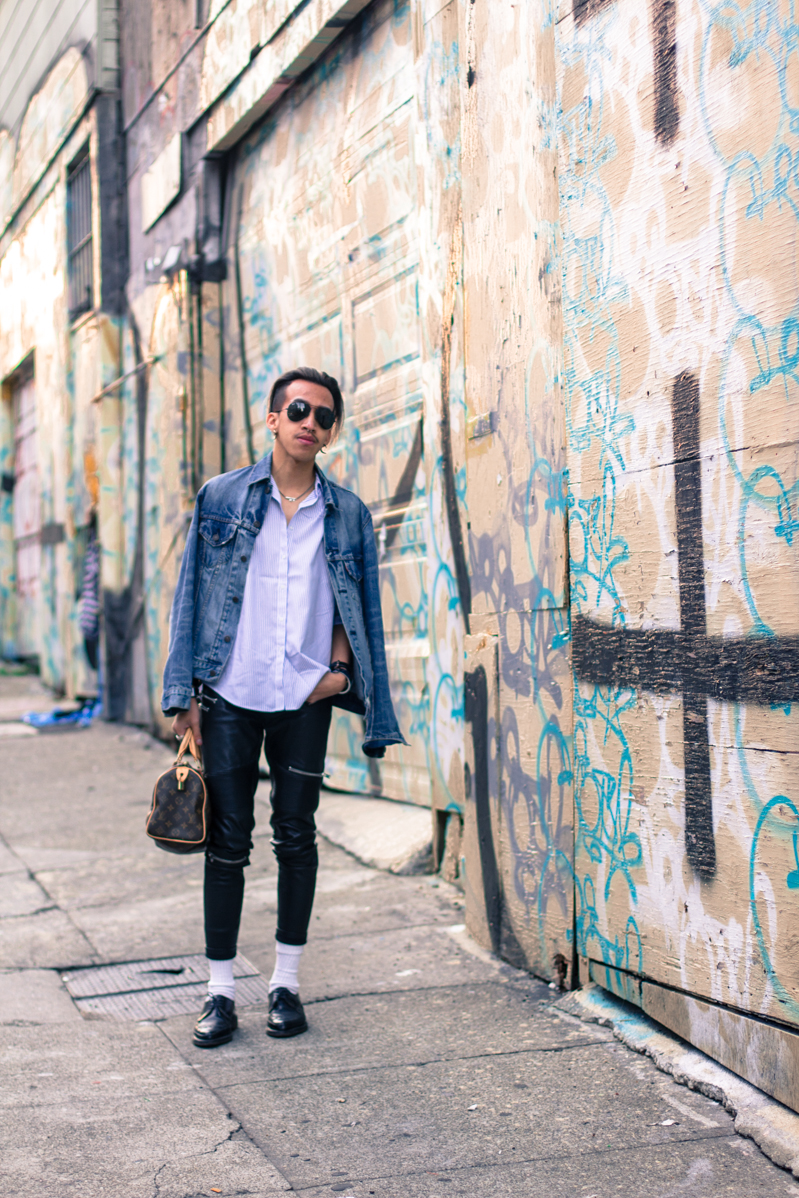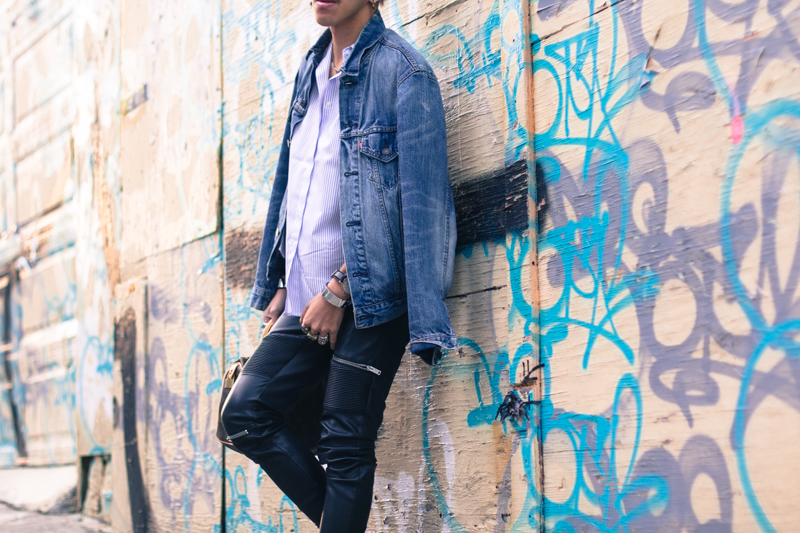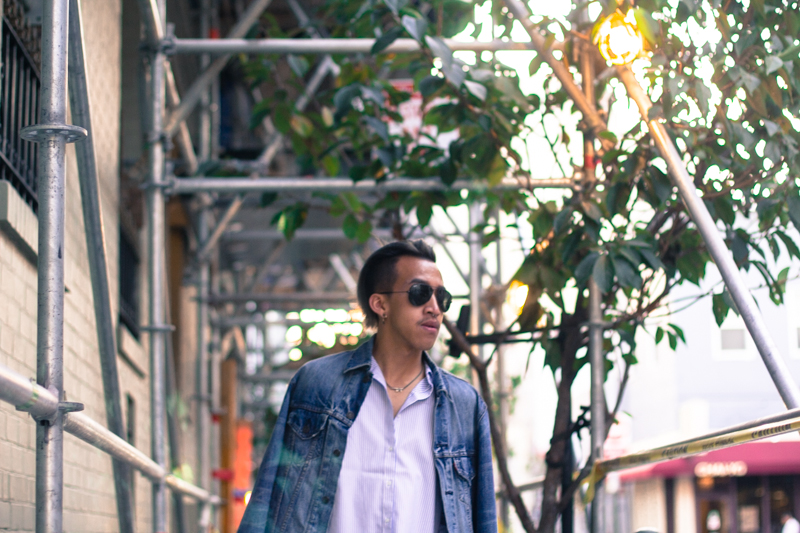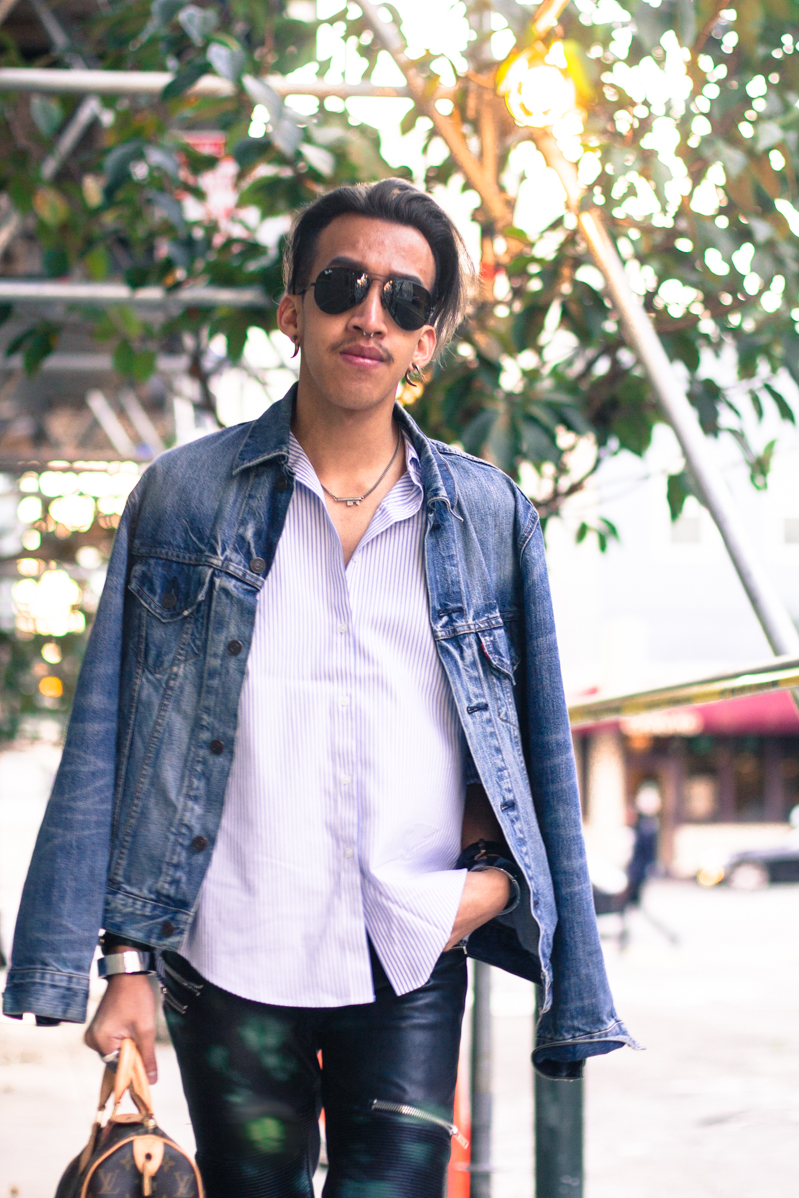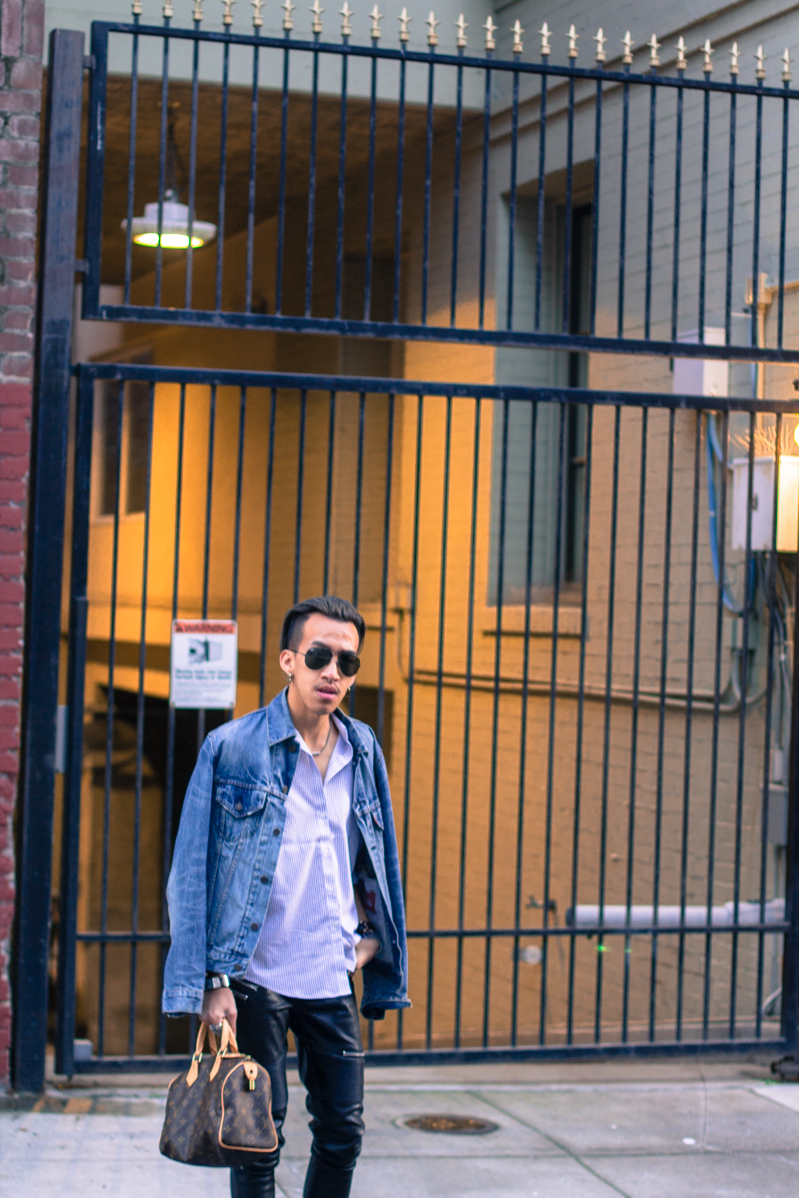 levis jacket, ralph lauren shirt, necklace c/o pujajewerly, zara leather pants,
ray bans sunglasses, dr.marten shoes, louis vuitton bag
Ahh..finally school is officially over. This semester had me going crazy. Now I am glad to finally relax and blog more.
This shirt I found in my closet had me thinking of something cool to throw on. These were shot before the storm
came a couple weeks ago and before the weather turned ugly. My favorite way to pair up denim and leather is by
adding neutral colors to have my outfit seem more put together. The stripes on the shirt added a touch rather than a
plain white shirt. I'm also in the phase with the white gym socks. The way they're so comfortable and fashionable,
I love it even more. It's like geeky pop streets meets downtown chic.
LEAVE YOUR COMMENTS!