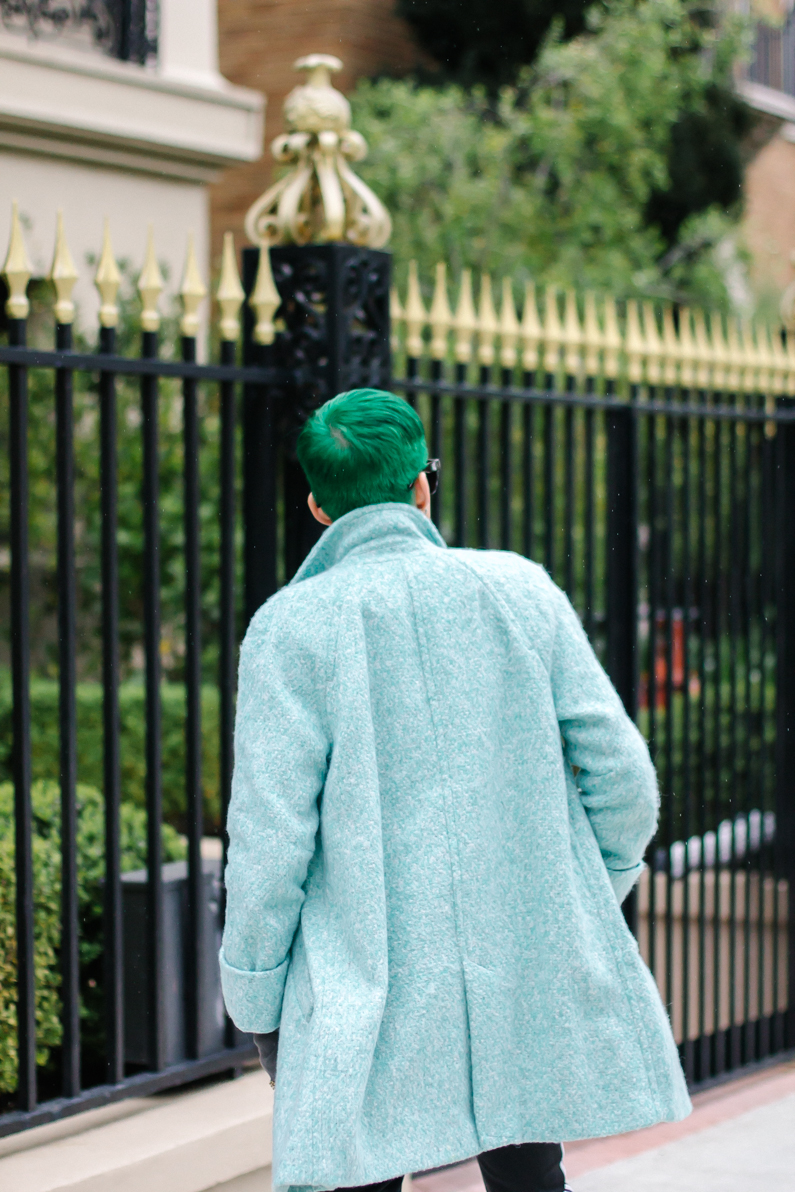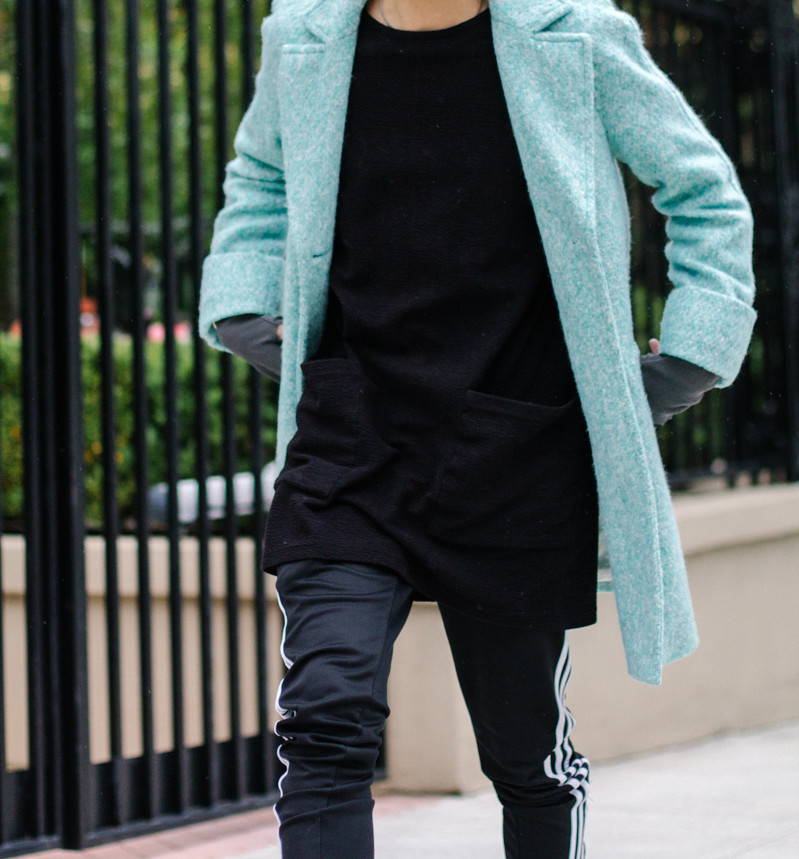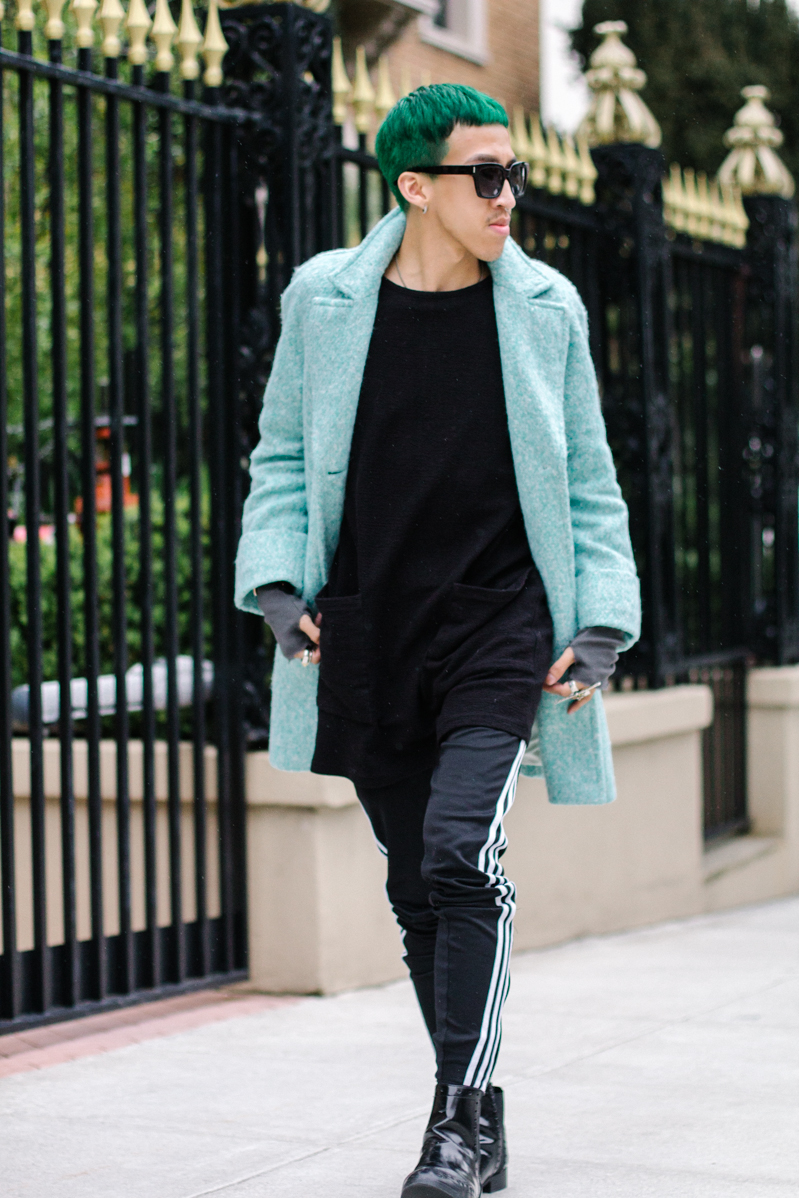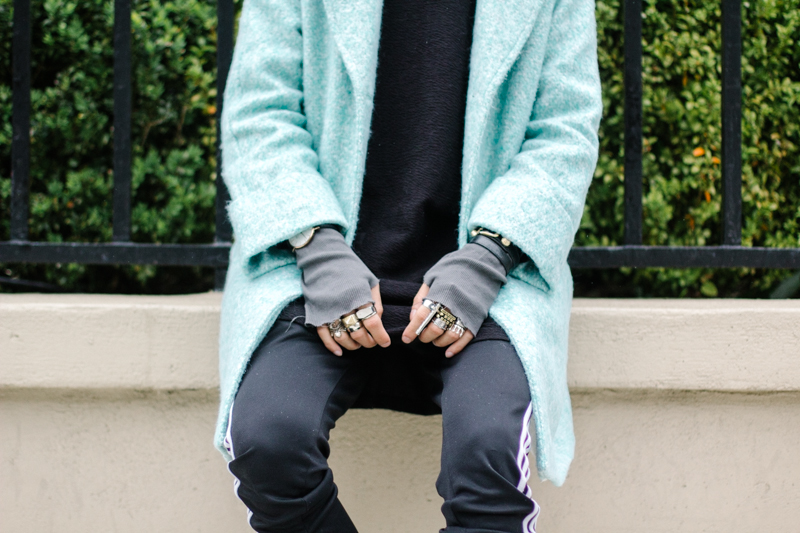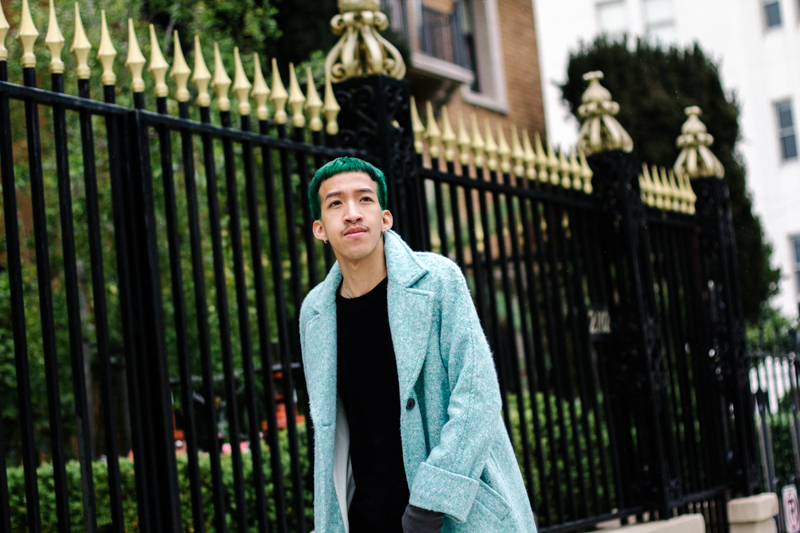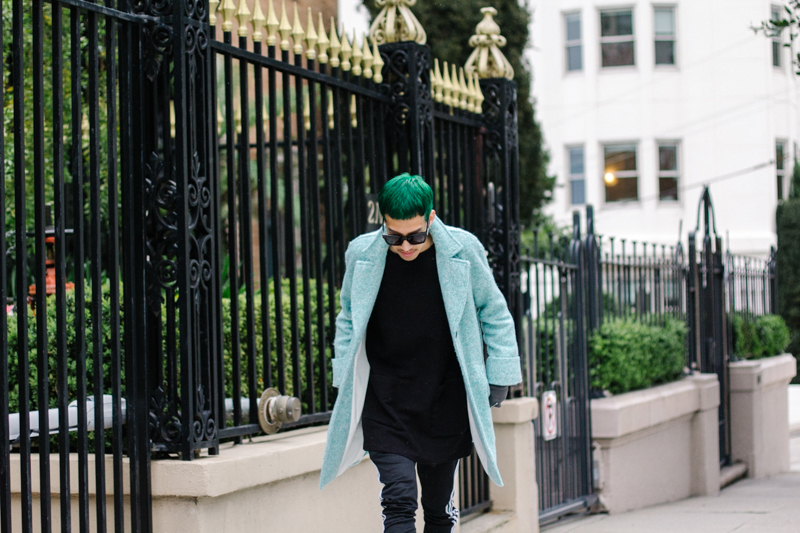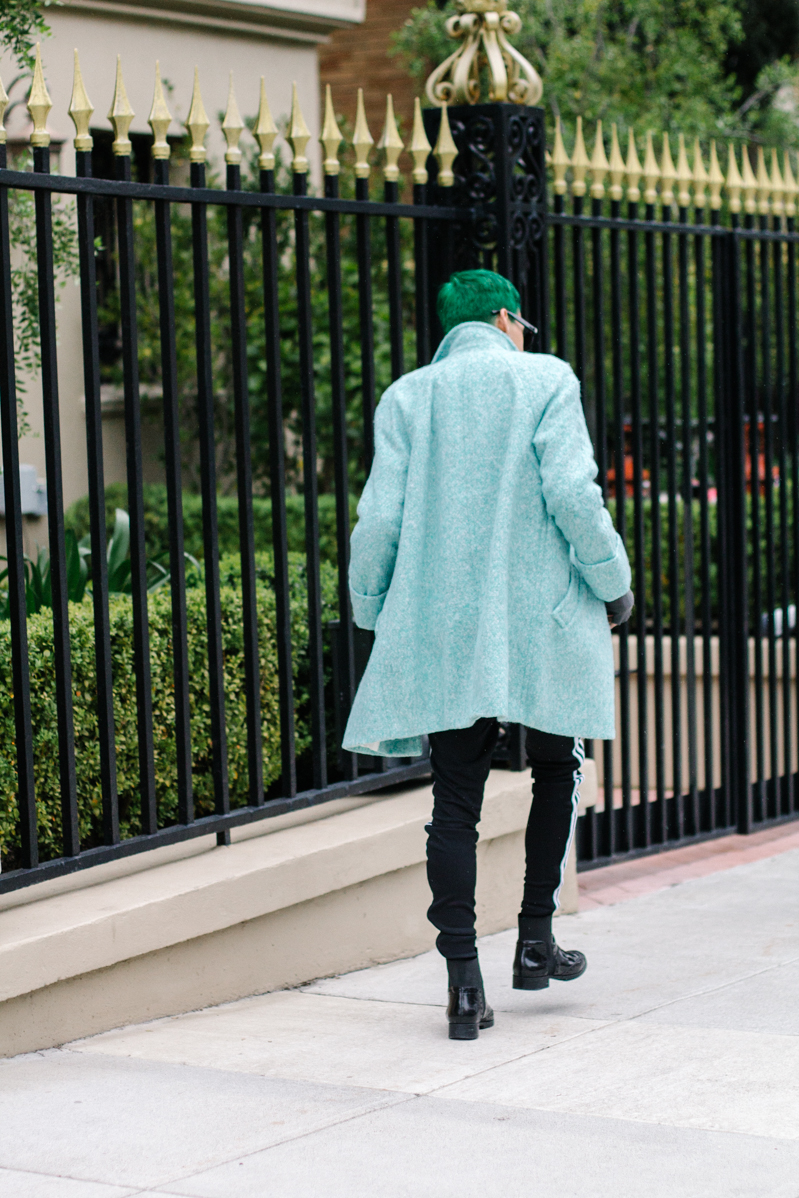 asos jacket, zara sweater,
adidas pants, céline sunglasses, 
   After weeks of shooting content, I've finally made some time for myself and created a planner for the upcoming style shots I have yet to edit! This is my first post with the green hair I went all out for. I'm usually a spontaneous guy when it comes to fashion, so green was the perfect color for this Spring season. Still thinking of what color I'm going to do next… I'm loving every outfit shots I've been doing these past couple of weeks. For this look today I went for an all black outfit with something extra and bold. A unique bright color coat for the Springtime! Usually it's always cold in the city so it was super casual for me to walk out of the house with this on. It's the perfect winter coat for the Spring because 1. It's a statement piece and 2. You can make a fun quirky, chic outfit with just this one piece. With a coat like this you don't need to wear any other colors other than the neutrals to not have a clashy outfit. A white tee or grey would work too. Everyone should invest on a bright winter coat! Trust me, It'll last a lifetime and will work all year long.
Follow my blog with Bloglovin
LEAVE YOUR COMMENTS!