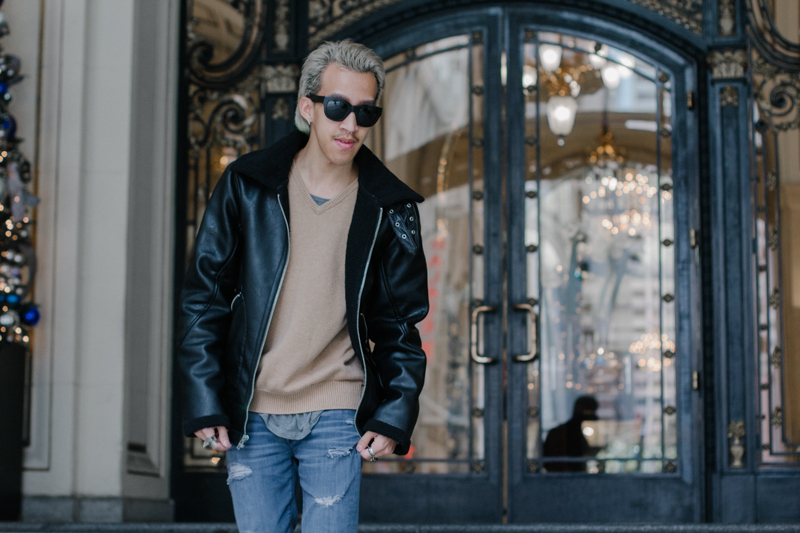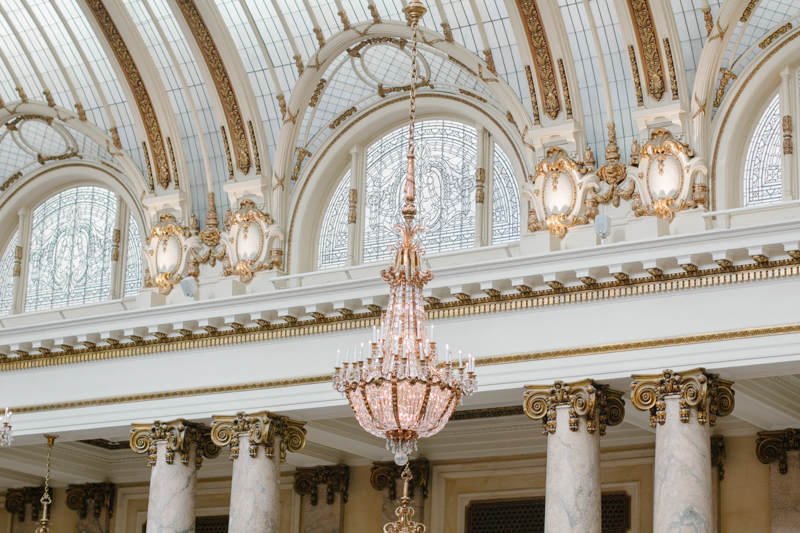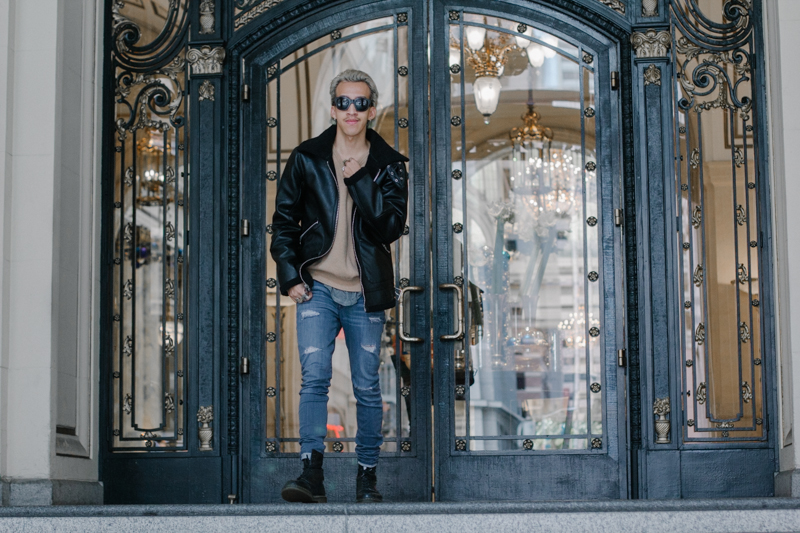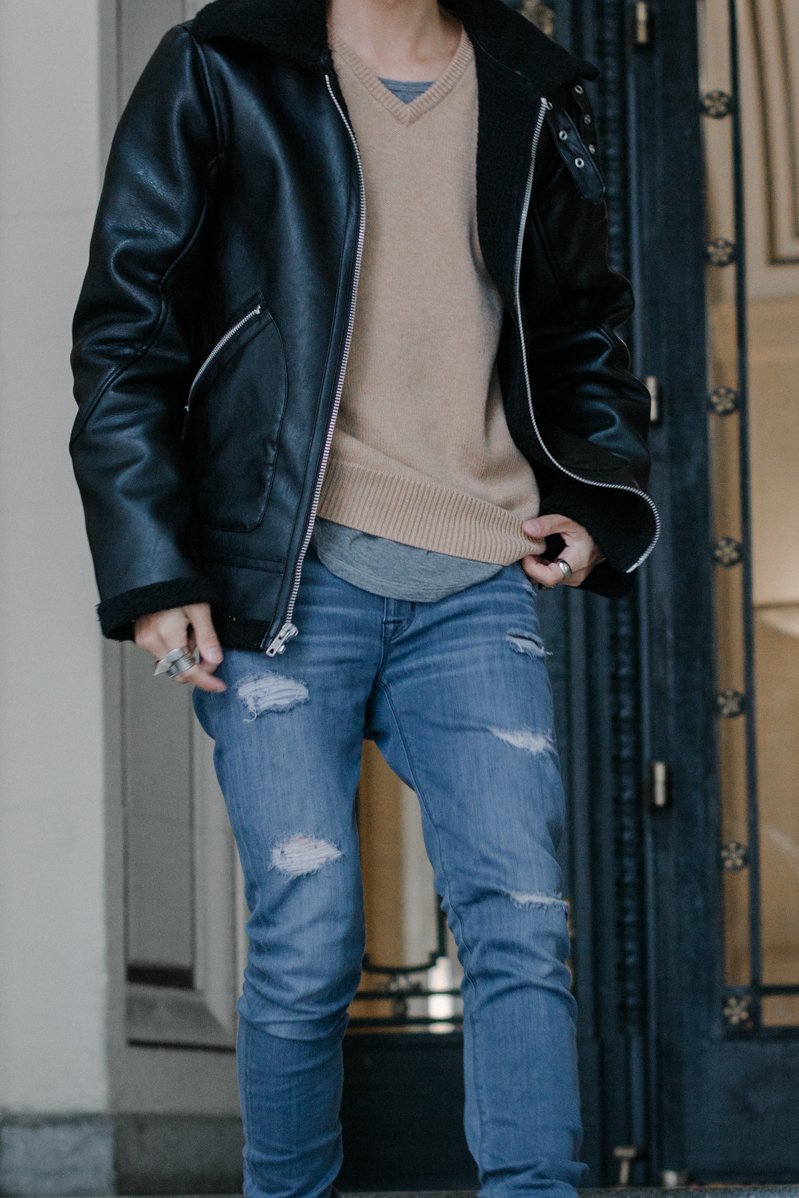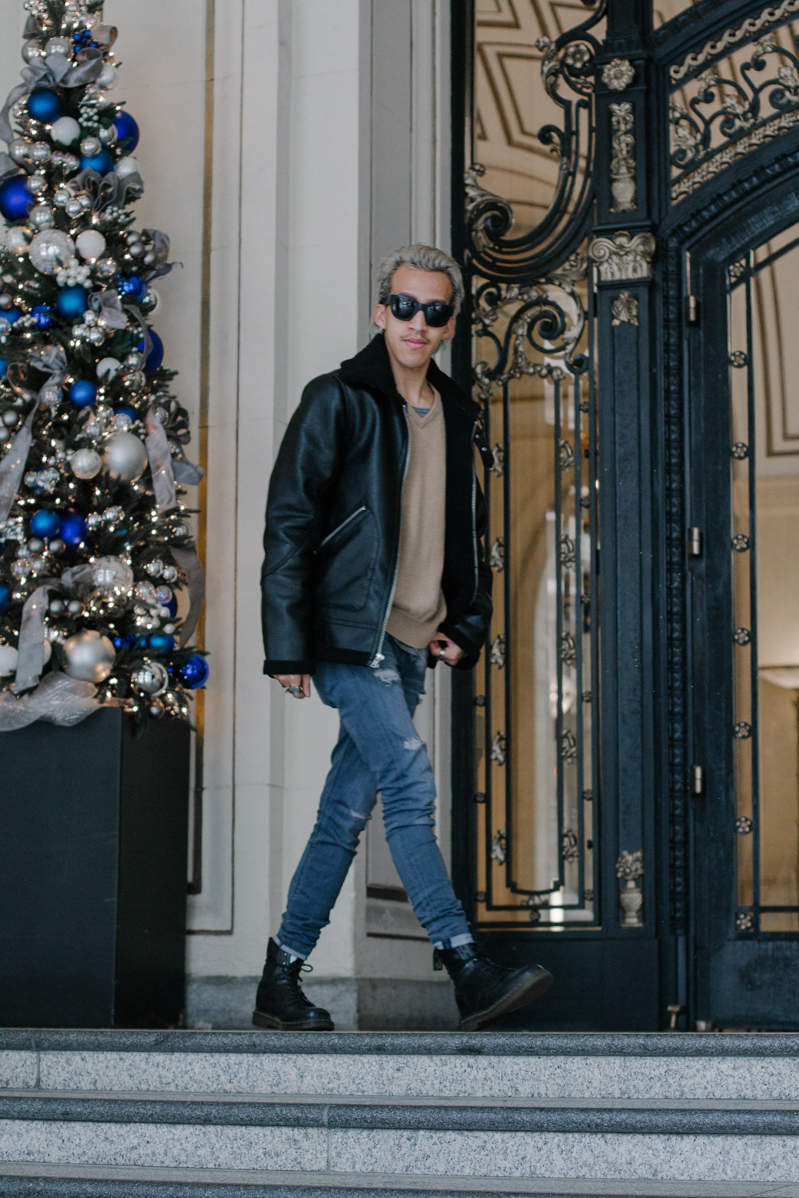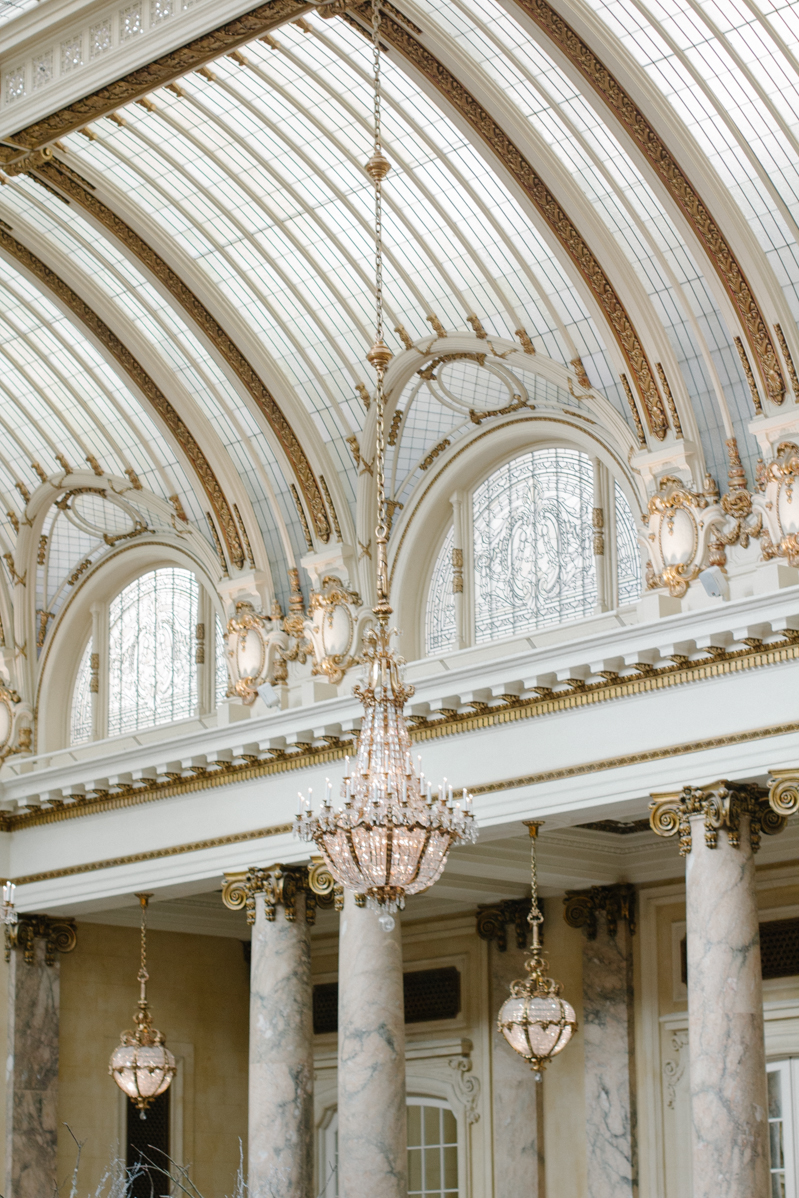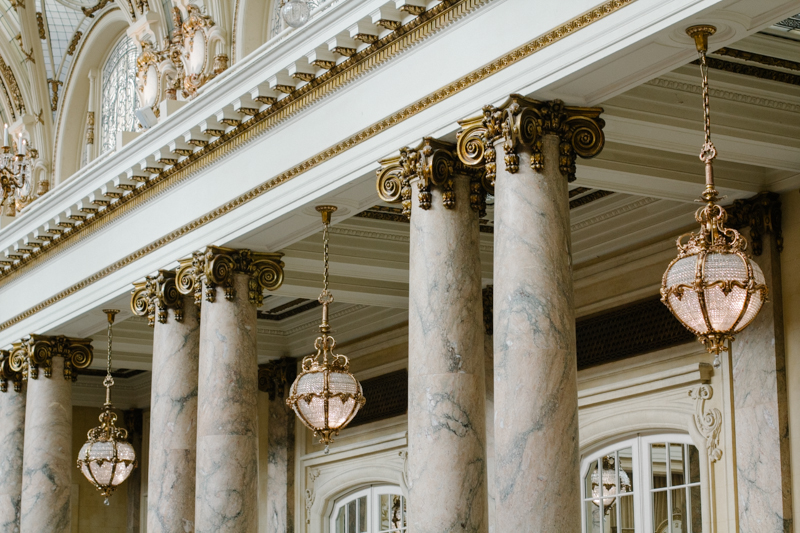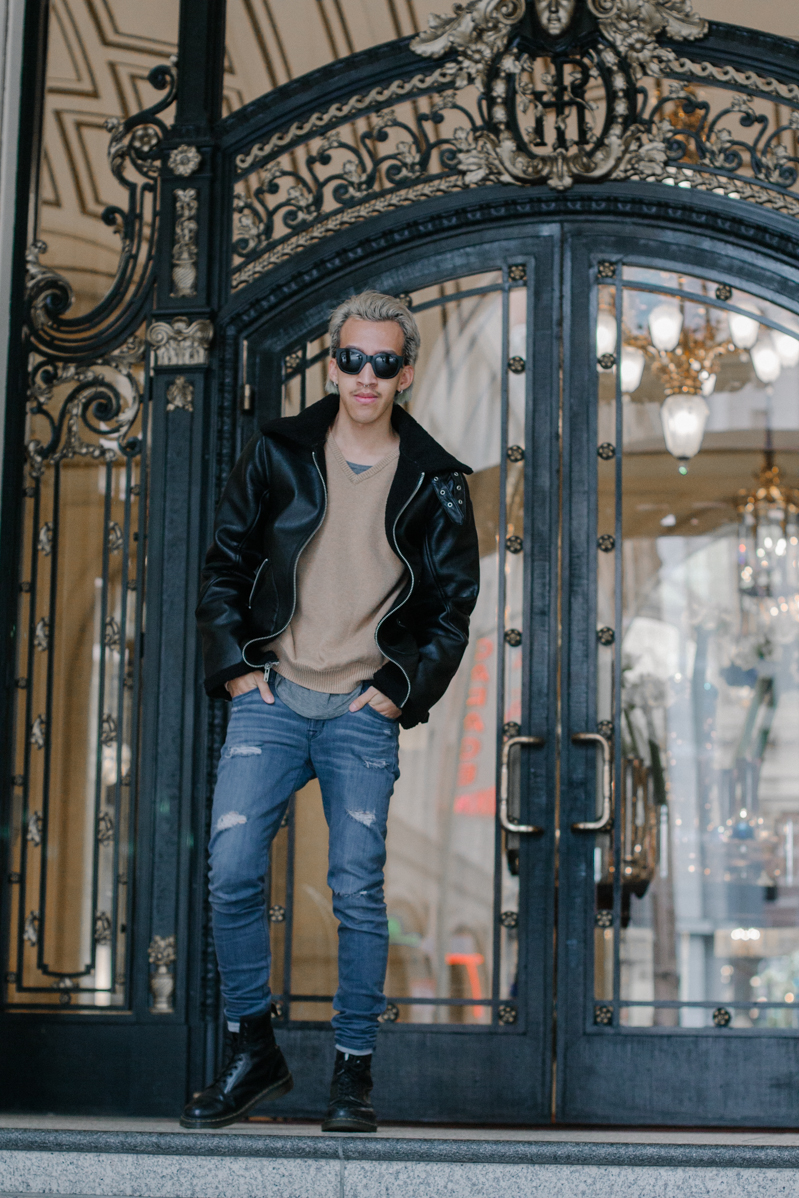 members only jacket, ralph lauren sweater,
hudson jeans, acne sunglasses, dr.marten boots
 It's so crazy how Christmas is tomorrow! And new years eve is next week! wow this year has been whisking away so quickly. Just a blink of an eye and the years over. I still need to finish with my Christmas shopping! So much to do with so little time. This season the cold struck out where it was colder than cold. I mean ugly weather, but perfect lighting for everything. There was barely any sun and for once it actually felt like winter season. Without the snow of course.. In this post I want to wish everyone a happy holidays with your family and loved ones. Whether you're at home or miles away, just embrace life and take everything one step at a time and enjoy the couple of nights with your family. Every laughter, sadness, and joyful memories you have this week, remember Christmas only comes once a year and you're phone will always be there! lol My cousins would say that to me all of the time..Merry Christmas EVERYONE!!
LEAVE YOUR COMMENTS!