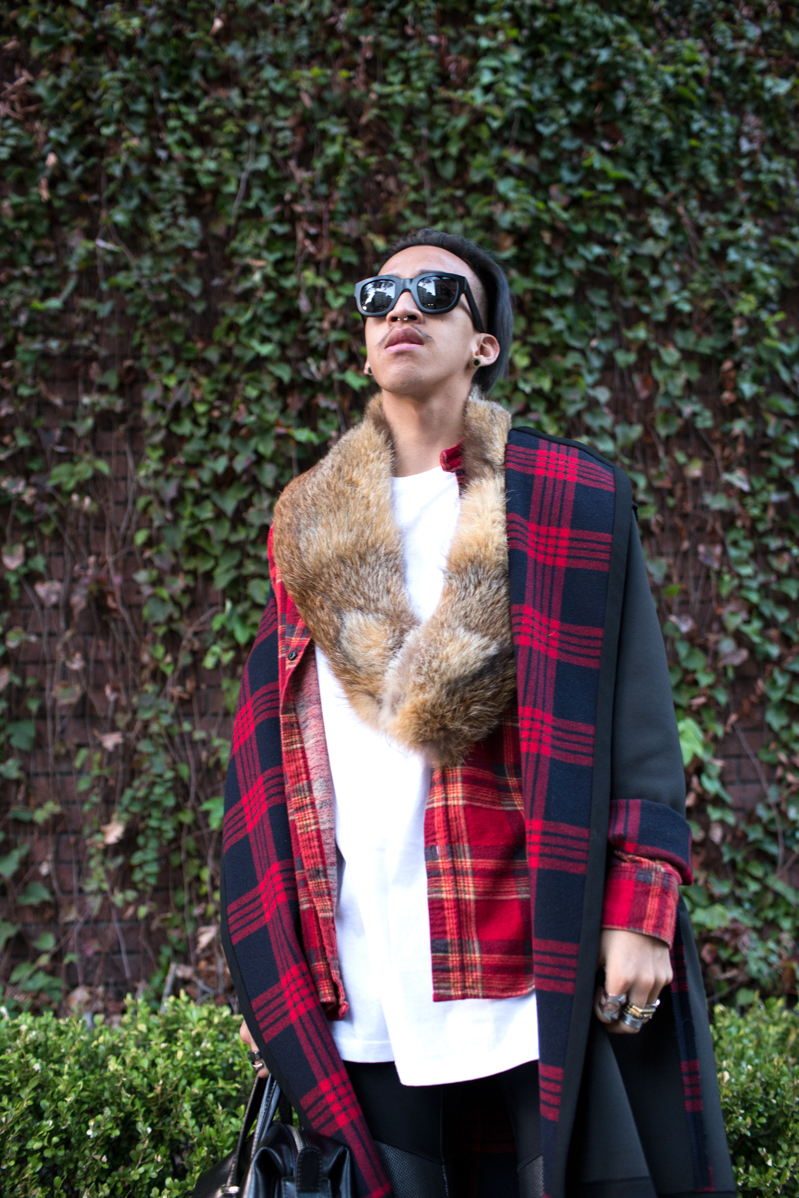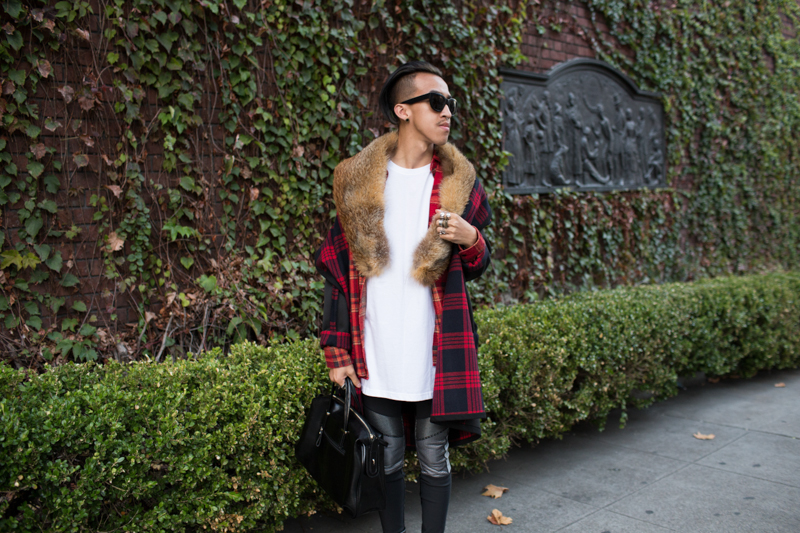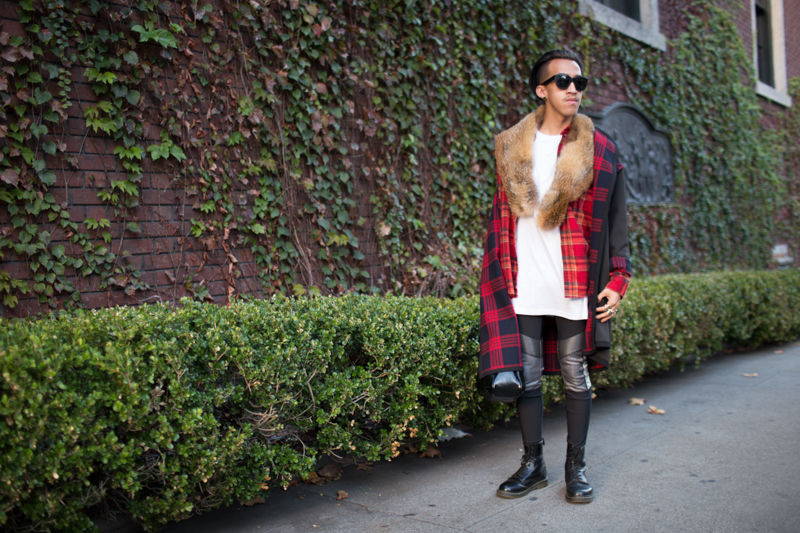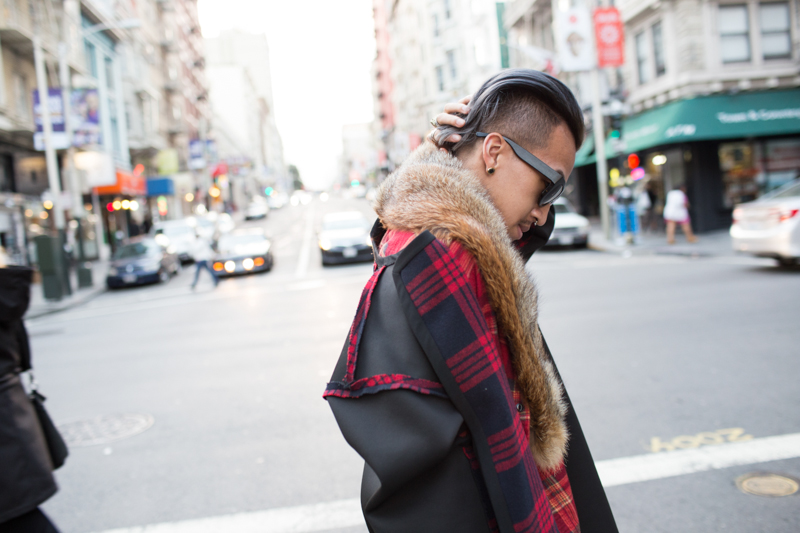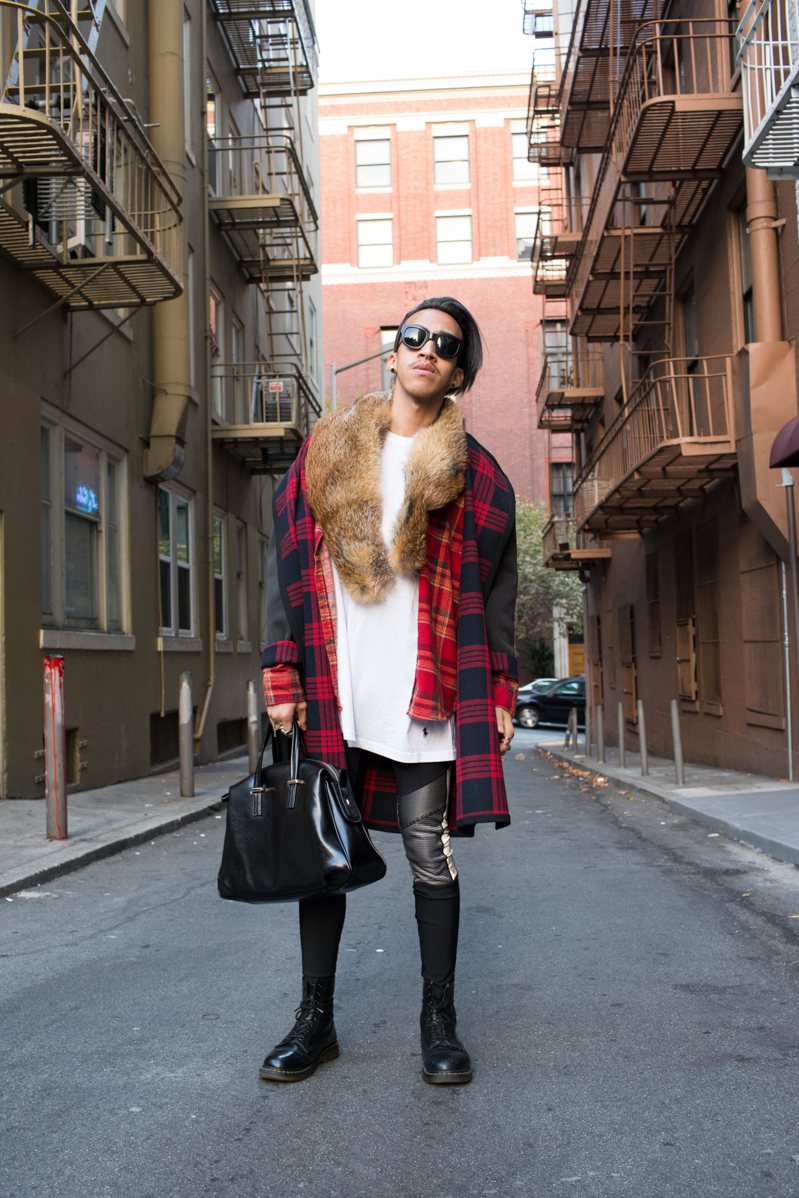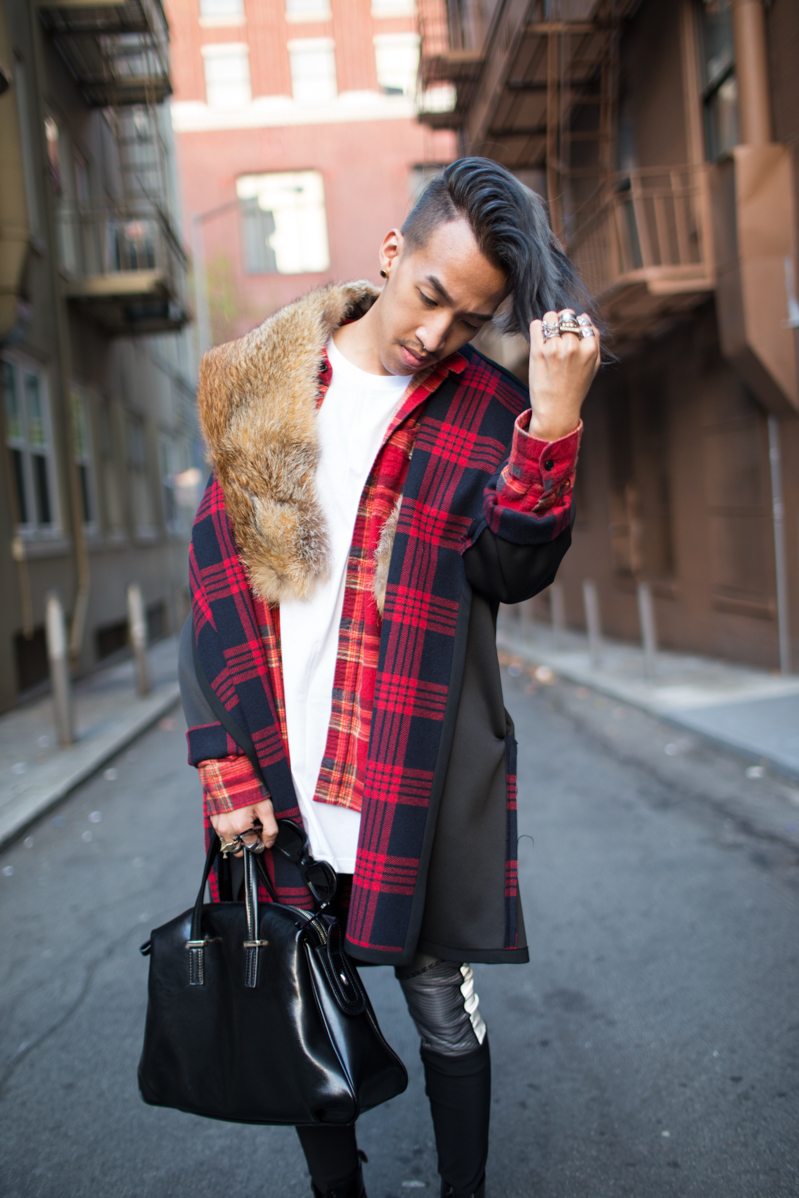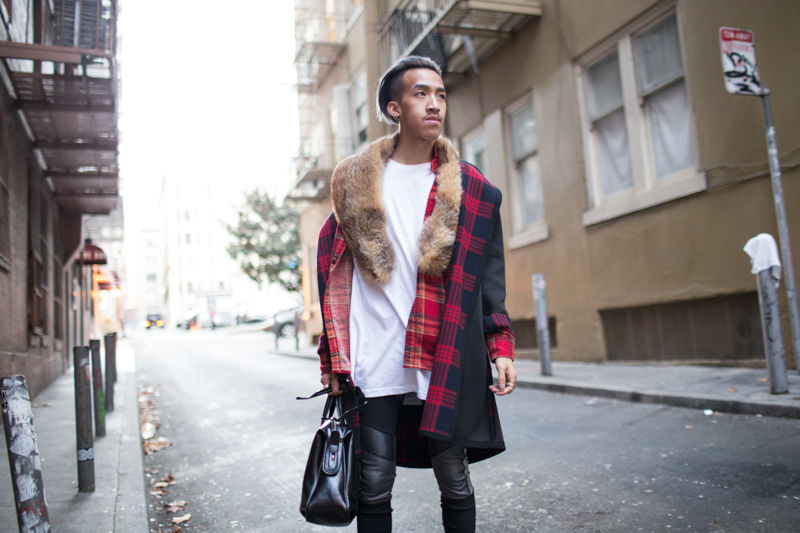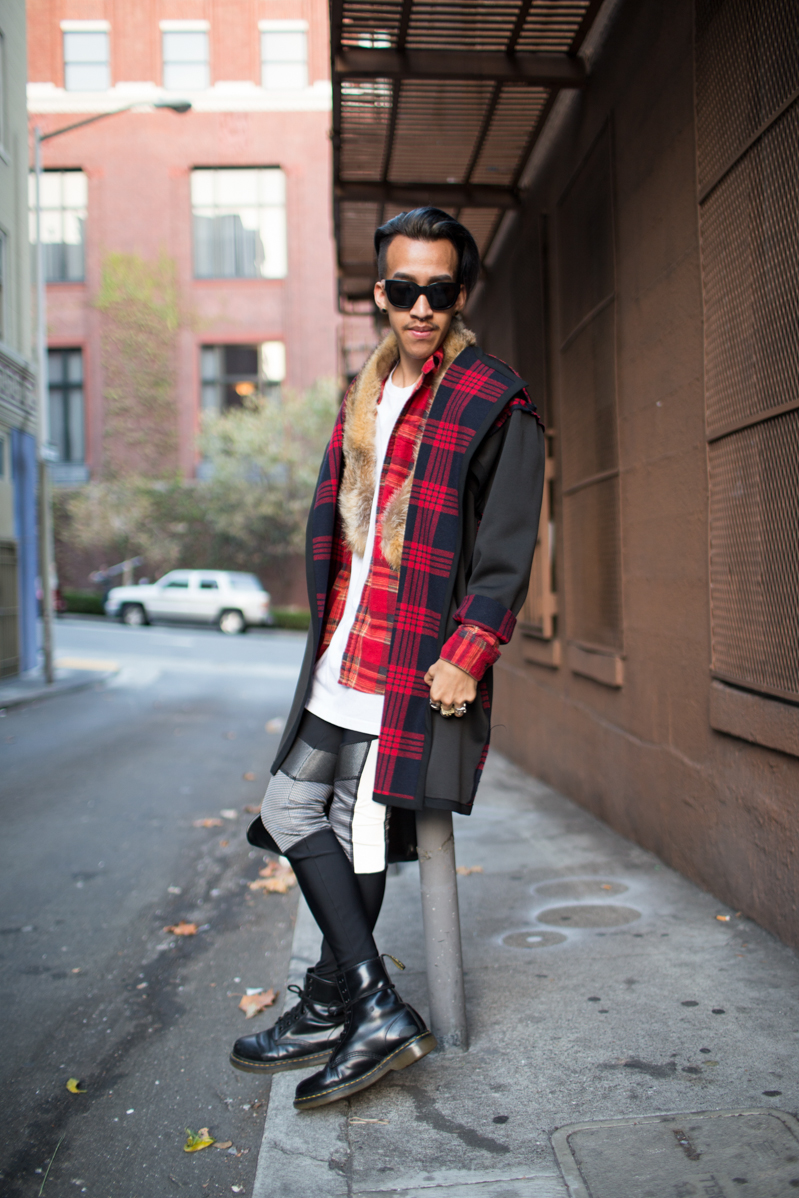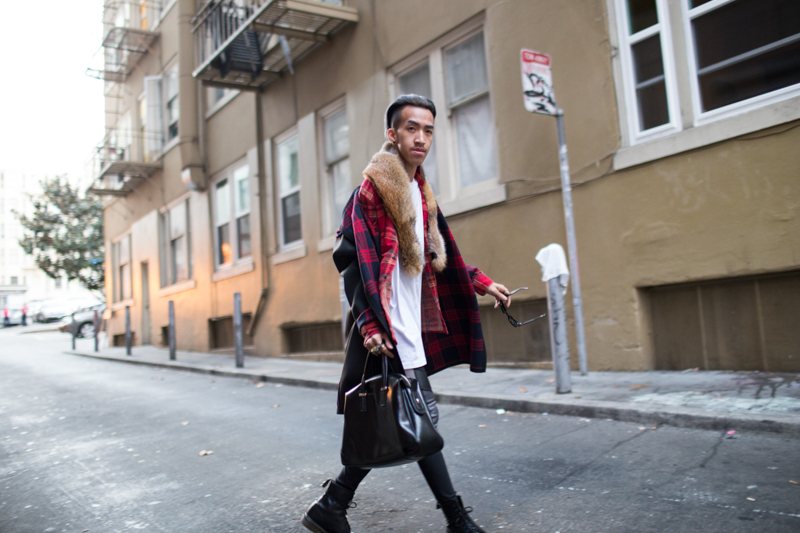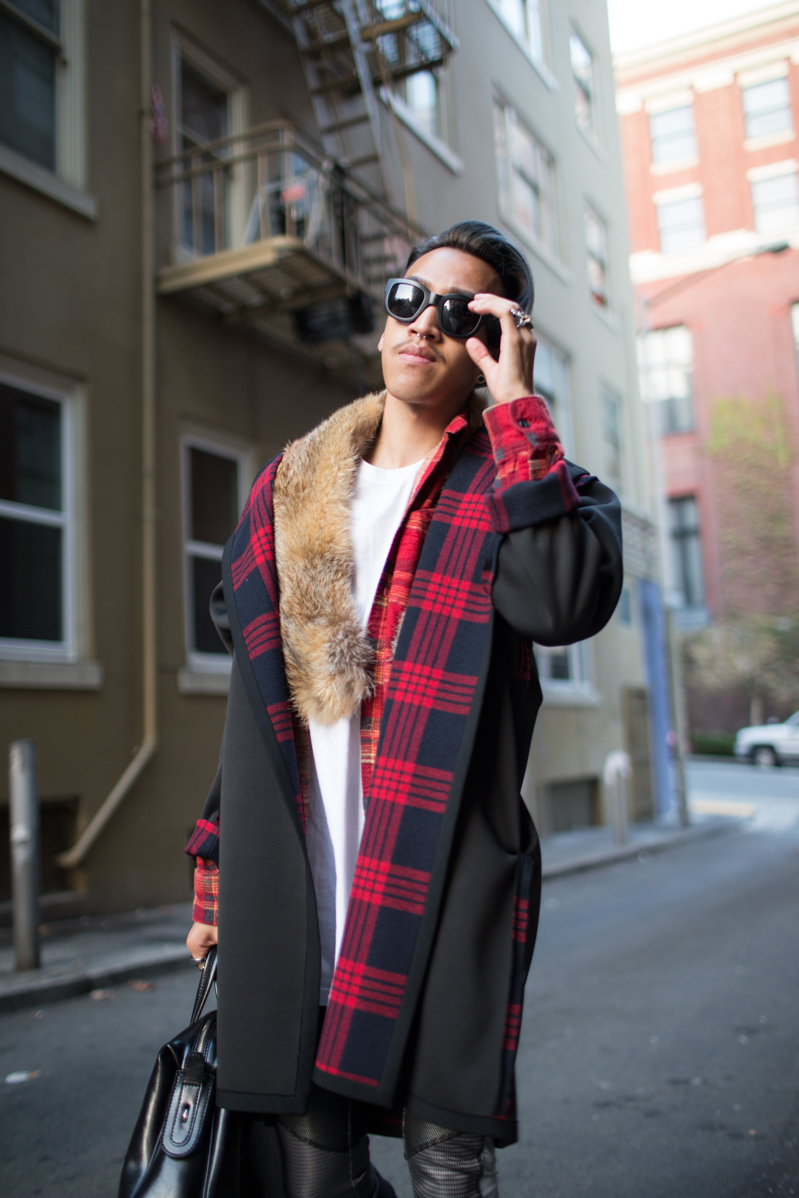 zara overcoat, fred perry button-shirt, ralph lauren shirt, alexanderwangxhm leggings,
acne sunglasses, dr.marten boots, bag c/o jessicabuurman
Photo by Lauren Bayless
Getting cozy today with lots of layers and bringing out the furshaw.
Here's one of the pieces I snagged at the alexanderwangxhm collection. The metallic leggings
are so badassit makes me either want to ride a motorcycle or be a rebel at night and do something
crazy. Even though his collections are sports-related, I decided to mix in my style with his. Check out later
throughout the week to see some more pieces I got from his collection. I'm pretty excited to see the leave
are turning brown and getting to be very festive. The weather here is starting to cool down and
feel more holiday-like.
LEAVE YOUR COMMENTS!