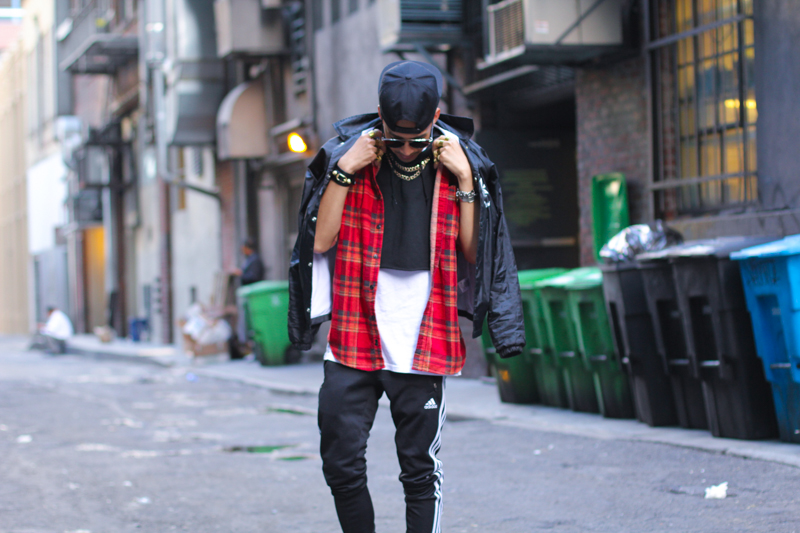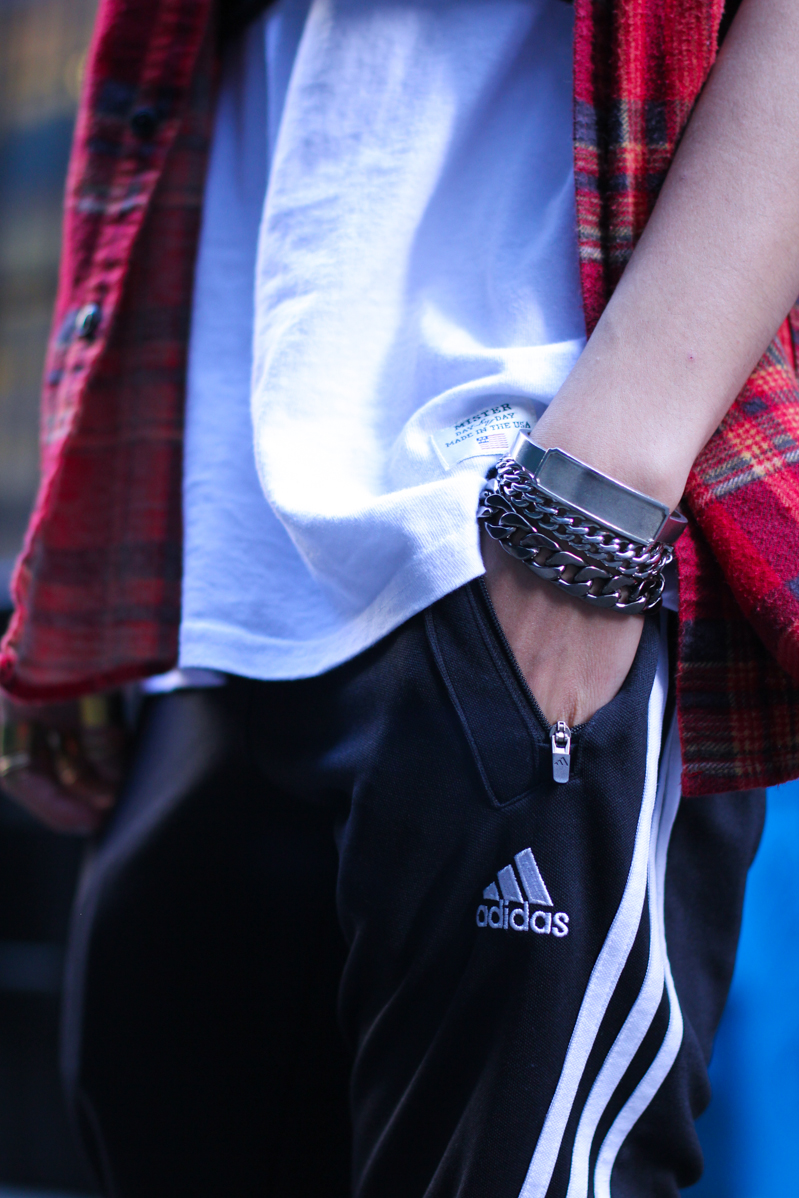 Bracelets are from (Haati Chai and Mistersfc)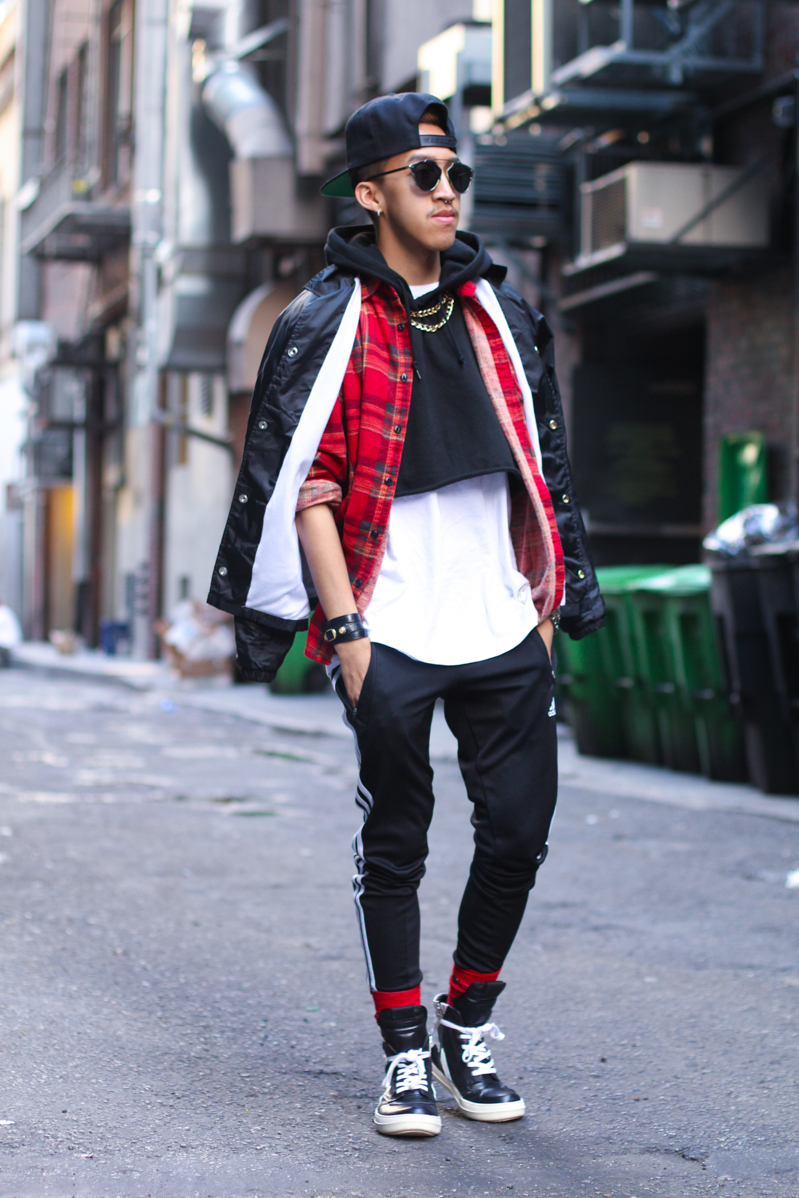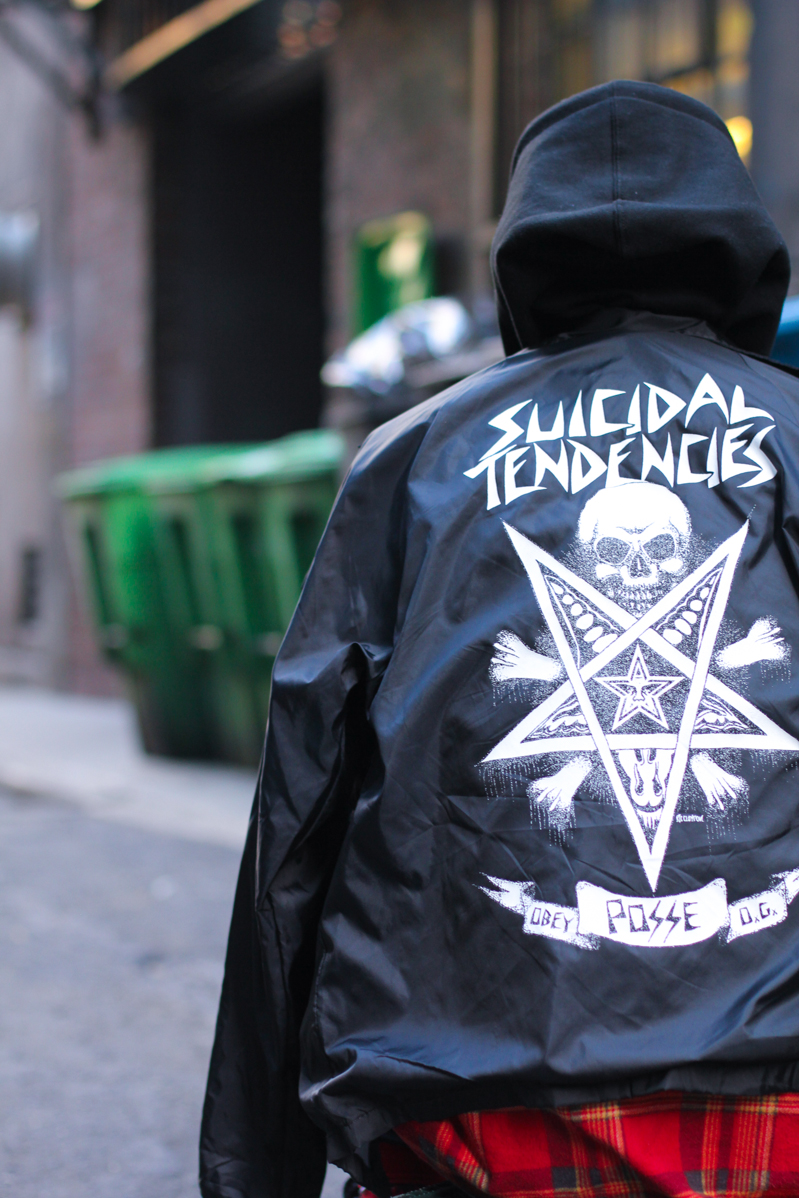 As much as I love dressing down for the summer, I miss wearing dark colors and layering. So glad SF has both weather temperatures.
I wore black, red, and white for today's outfit. Finding places to shoot in the city is pretty hard because of how many people there are,
but going around golden hour right when the sun goes down is perfect.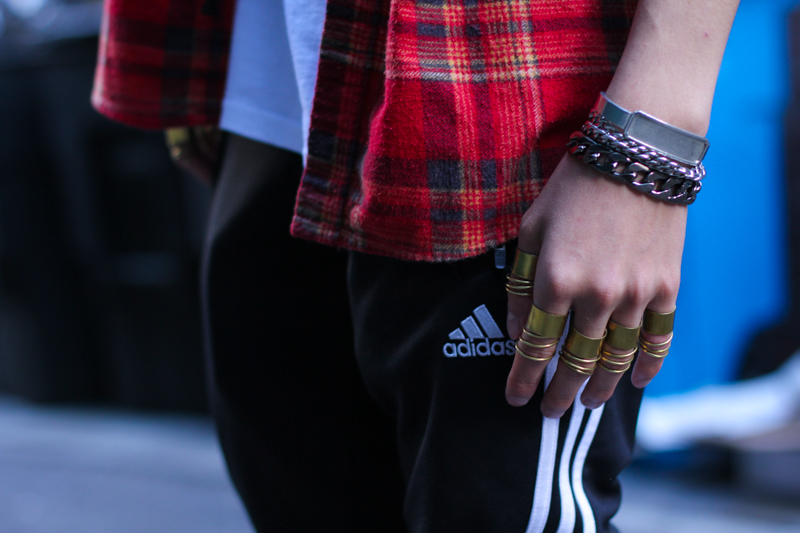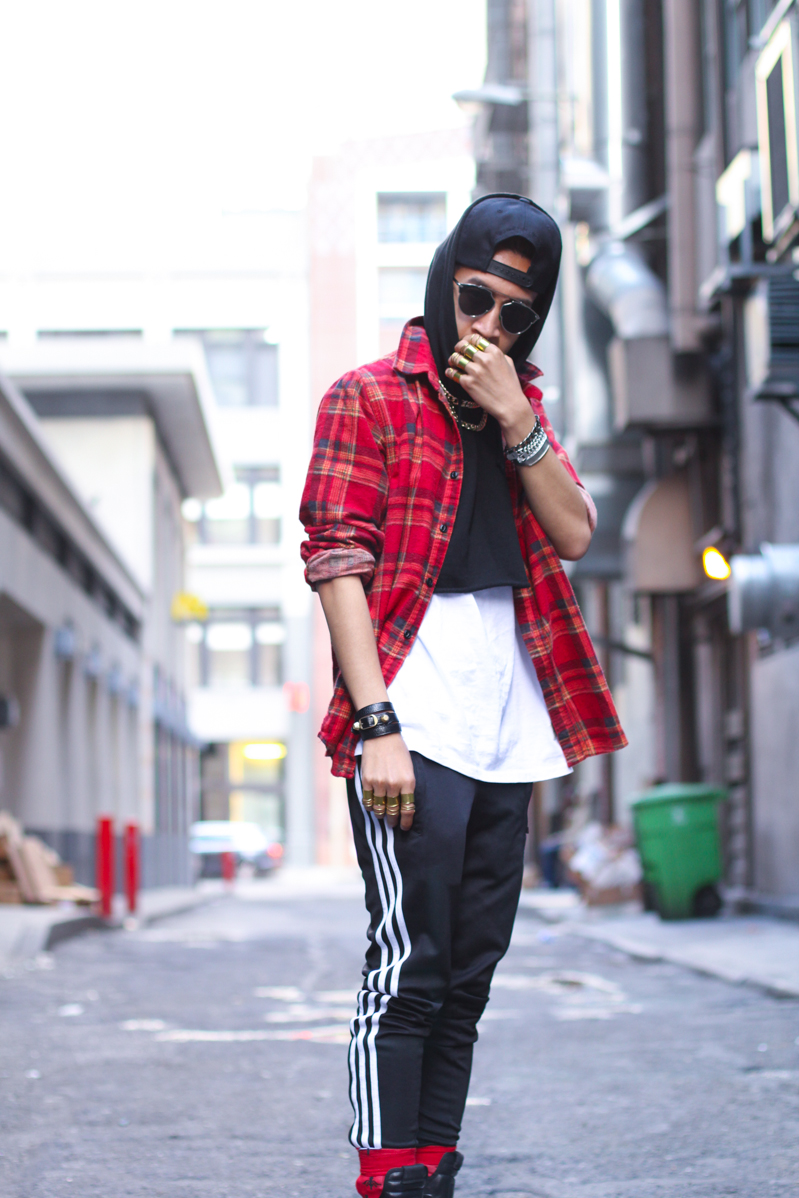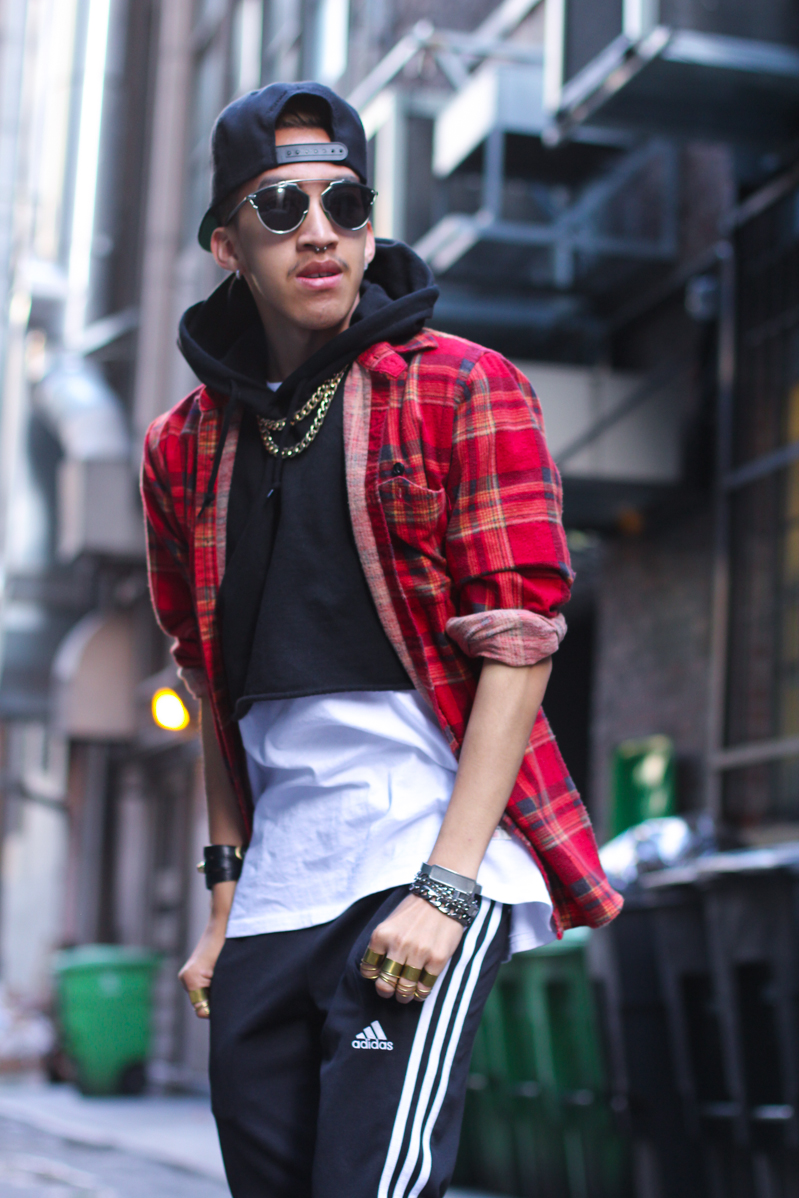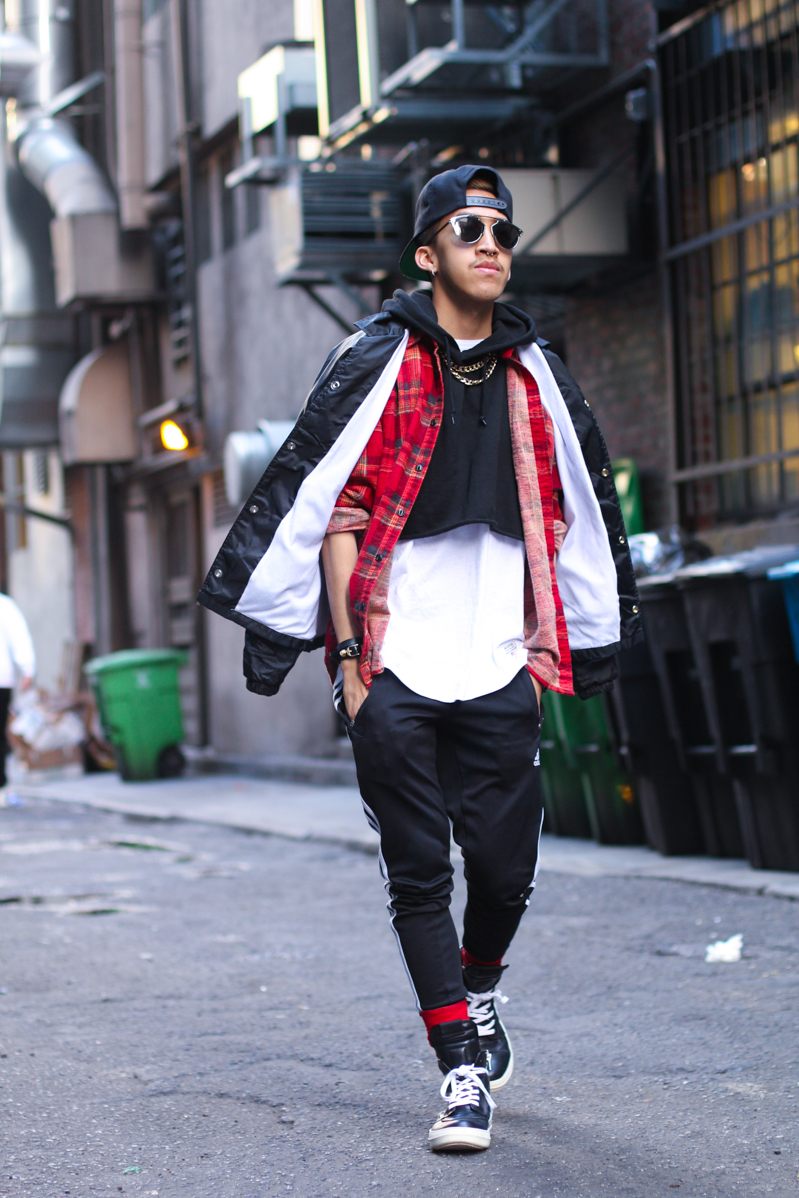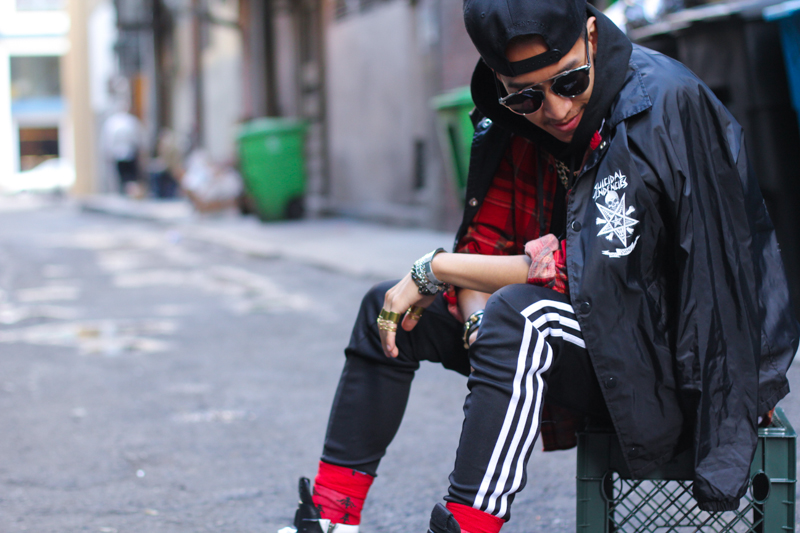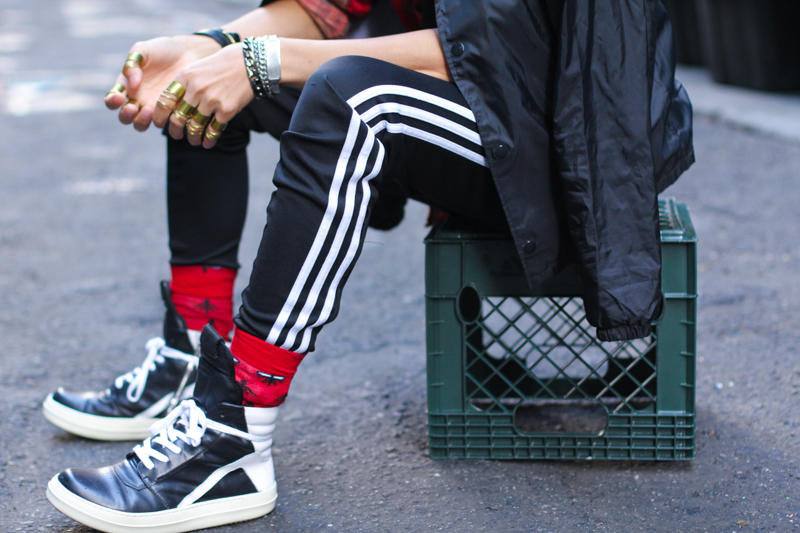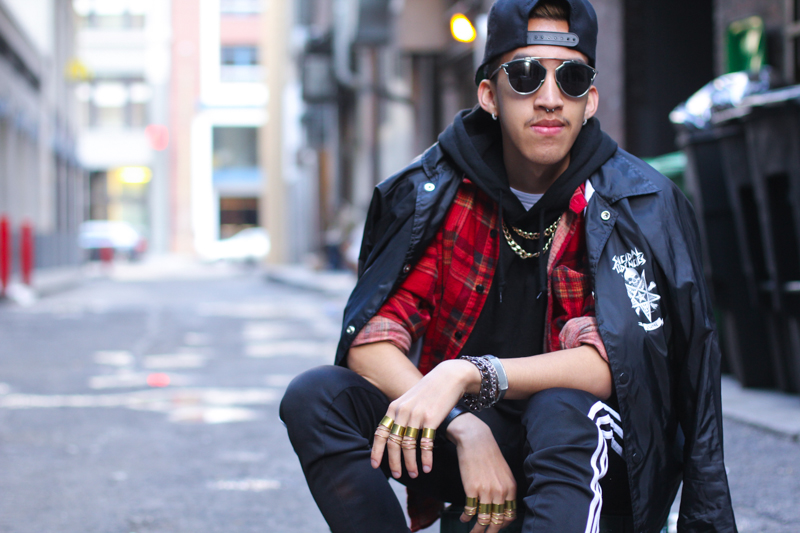 windbreaker jacket c/o obeyclothing, fred perry shirt, crop sweater c/o knyew, t-shirt c/o mistersfc,
adidas trackpants, rings c/o vsxnsta, bracelet c/o haati chai, dior sunglasses, rick owens sneakers