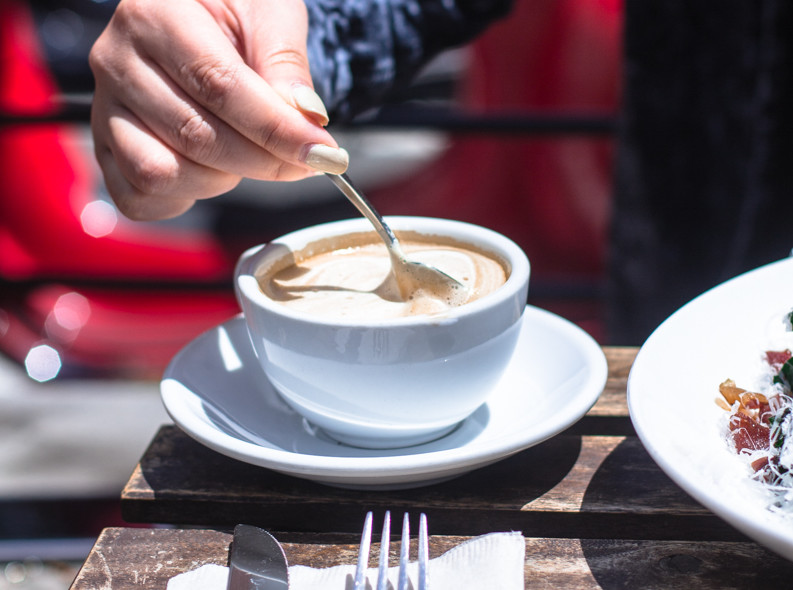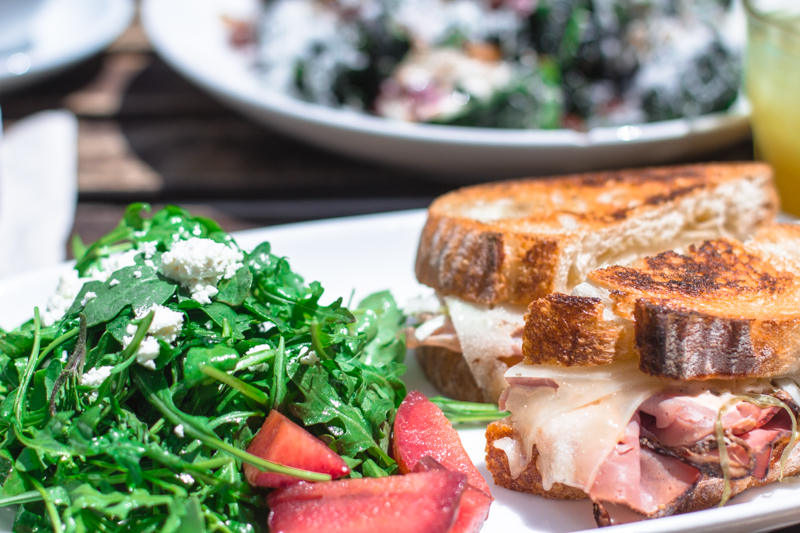 Now you know in the city there are LOADS of food restaurants that are the hidden "gems" we can't seem to find! I also get feedback and comments on my Instagram on where I go, so here ya go!! In my new section under the (Streetstyle) tab there's a drop-down menu called "FOOD" where I'll be showing you the best of the best places to dine-in. Great environment and GOOD MUNCHIES! Also, for a reasonable price cause I ain't rich. These are places I either go to all of the time or something new I want to try. Laura, who's my partner in crime and who's always down to go eat with me decided my first food post will be where one of her favourite salad place is. Darwin's cafe is located over by SOMA right by the ballpark.
Their food consists of American sandwiches, baguettes, salads, and coffee. I ordered the roast beef sandwich and my Laura ordered the Kale salad. Yo let me tell you, the salad is BOMB! If you love kale salad to keep you full throughout the day, here's the place. The best thing about it are the little bacon bits =) Over drizzled balsamic vinaigrette.. DELISH! I was in a mood for a sandwich that day and got the roast beef sandwich that came with an arugula salad and freshly-cut plums. Here are my recommendations I would suggest! It's good to order something different while you're with another person so you can both share plates and eat from one another. The thing I love going here is the atmosphere where it doesn't feel like you're in SF. Very calm and quiet. We've gone here about 3 or 4 times and ordered the same thing all the time. I think we're addicted to this place. SUPER YUM!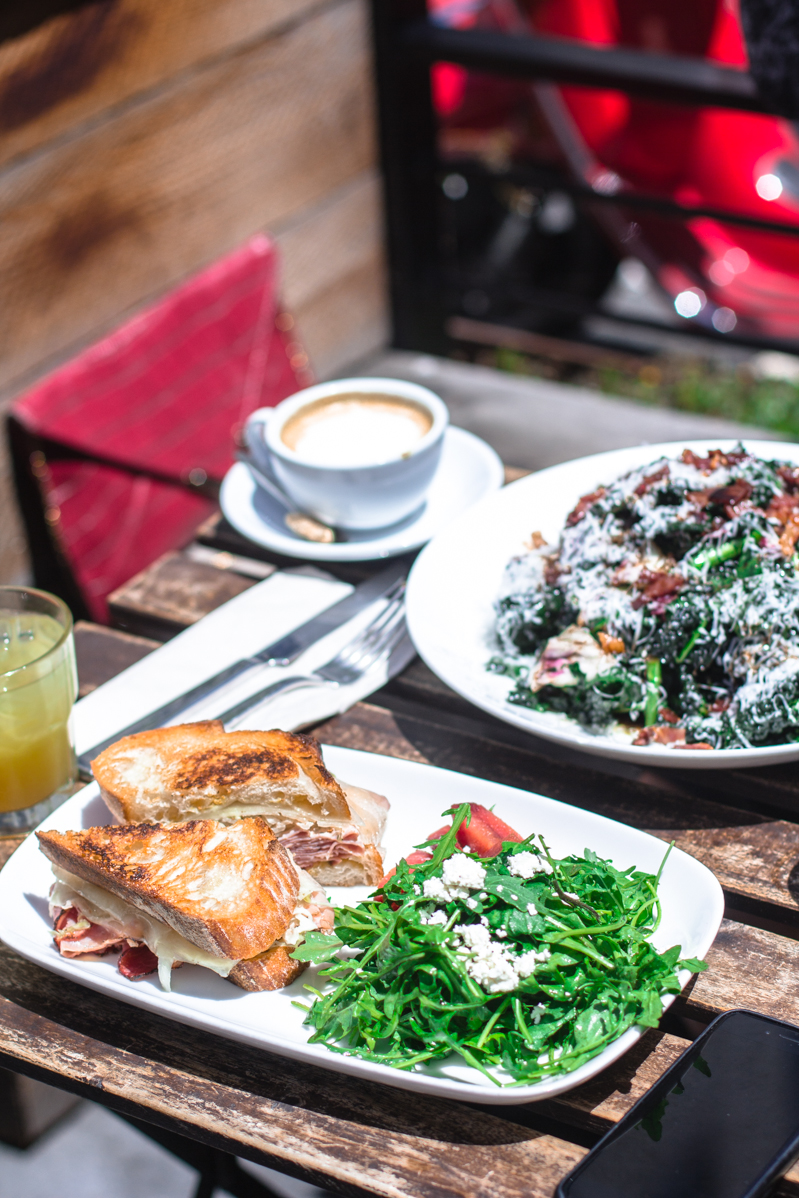 212 Ritch Street
San Francisco, CA, 94107
Photos by me
LEAVE YOUR COMMENTS!