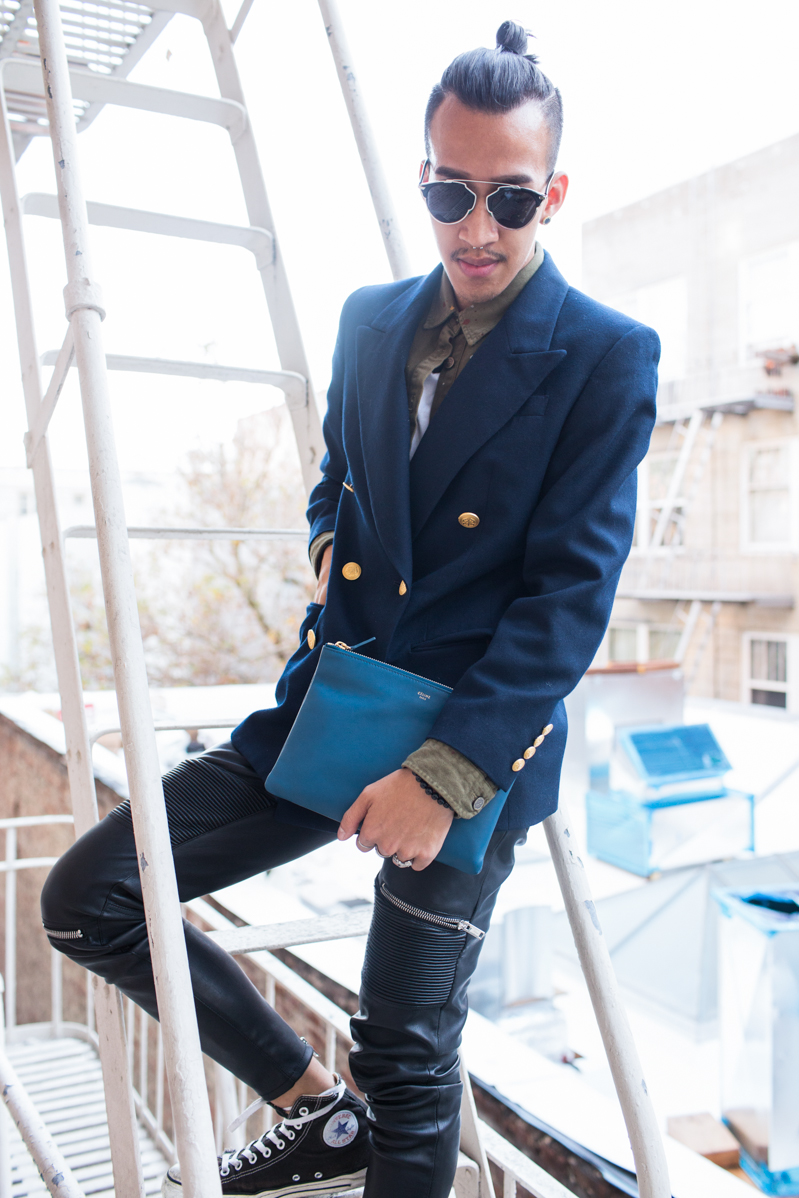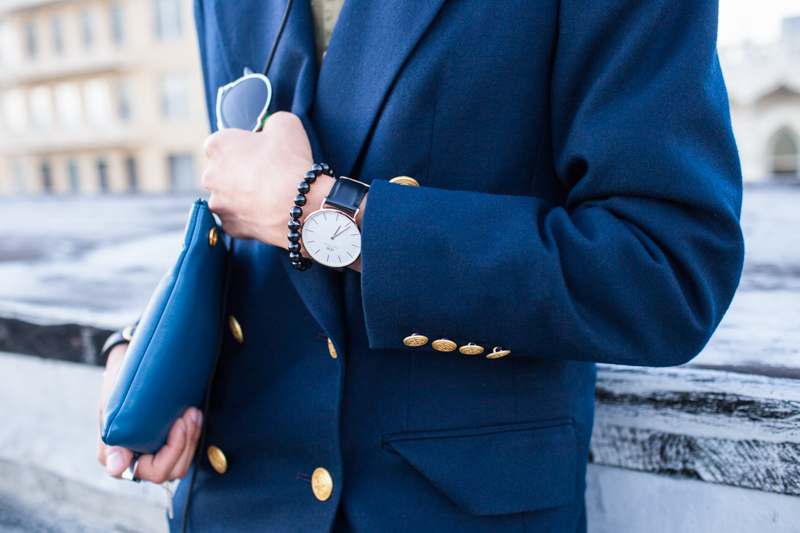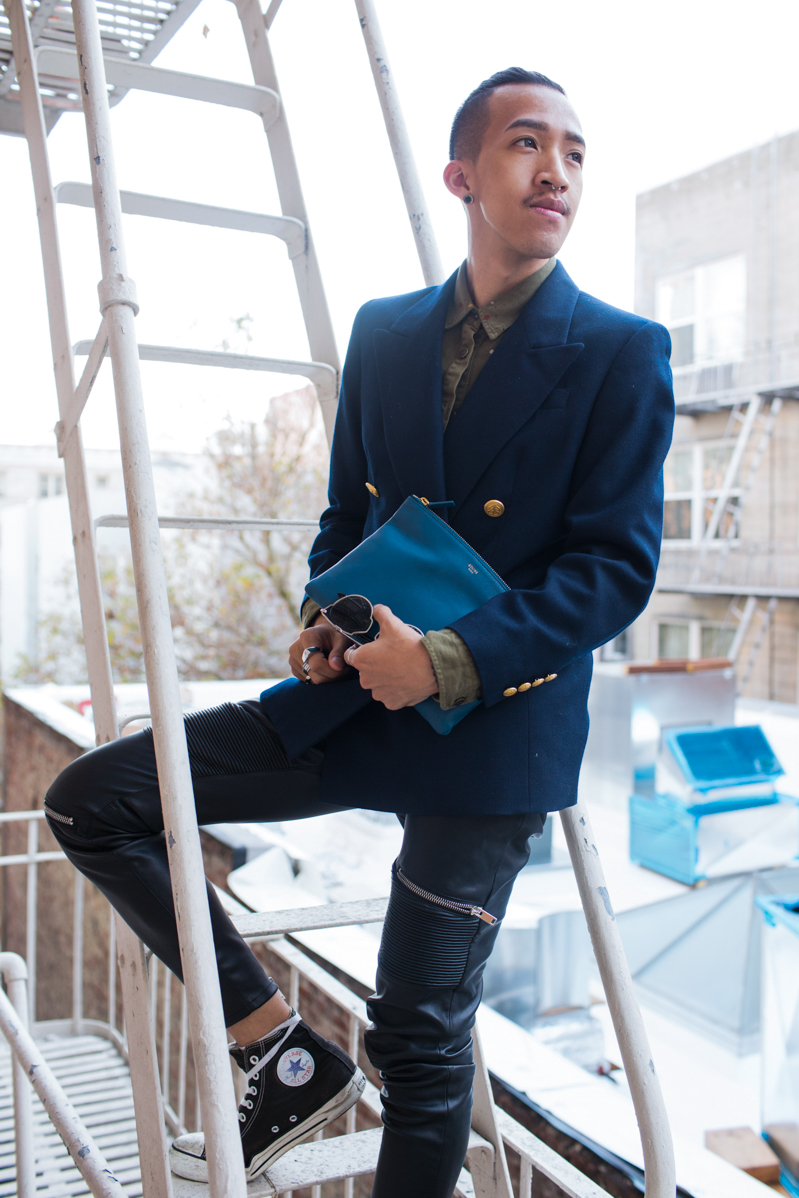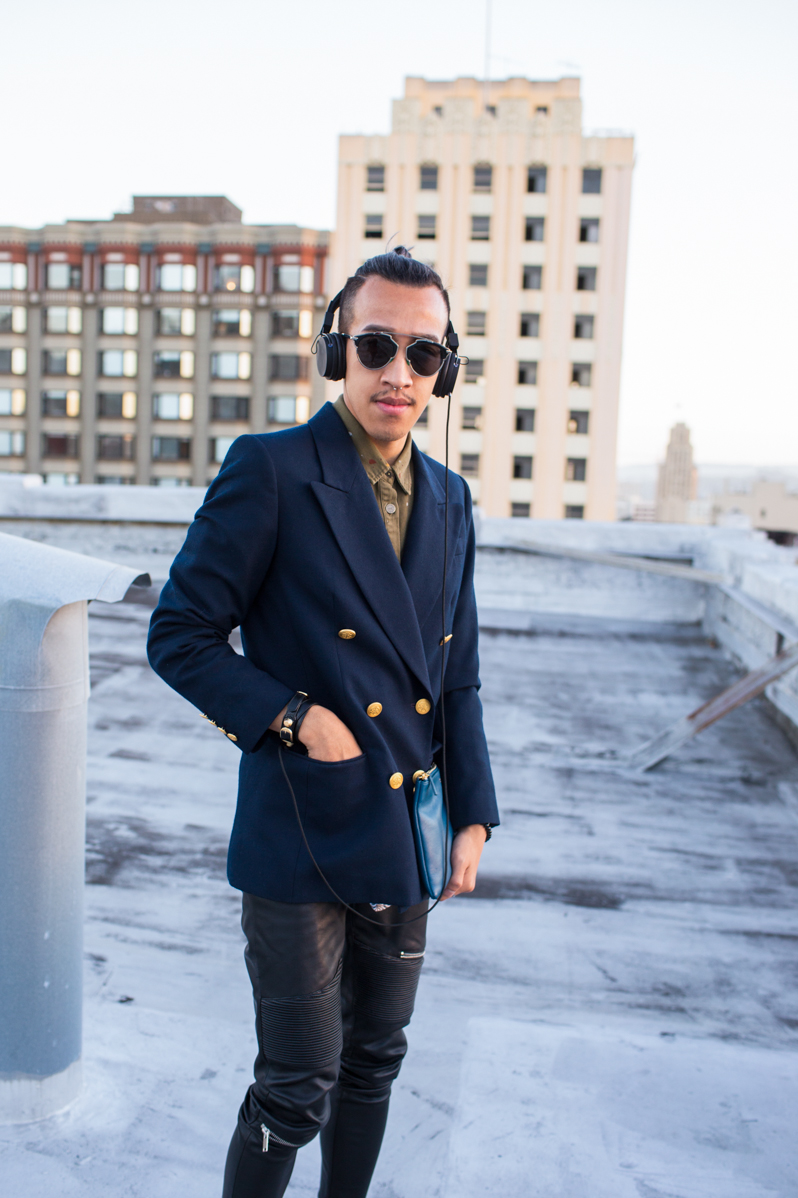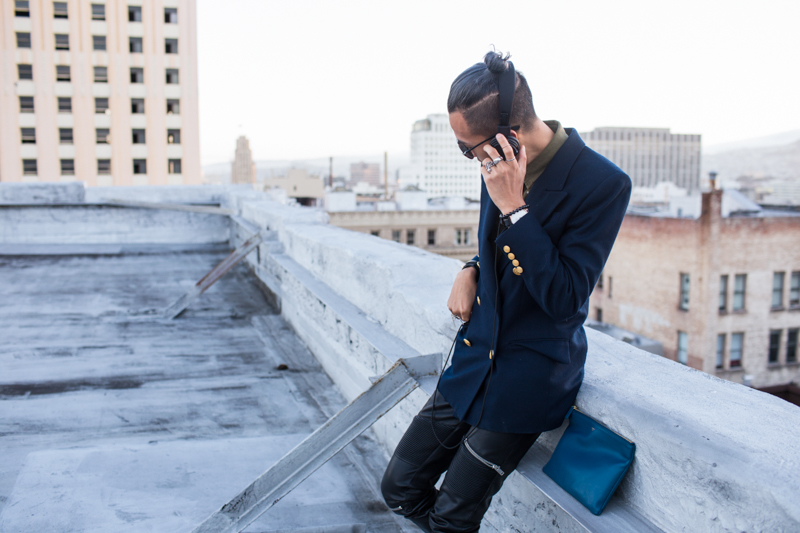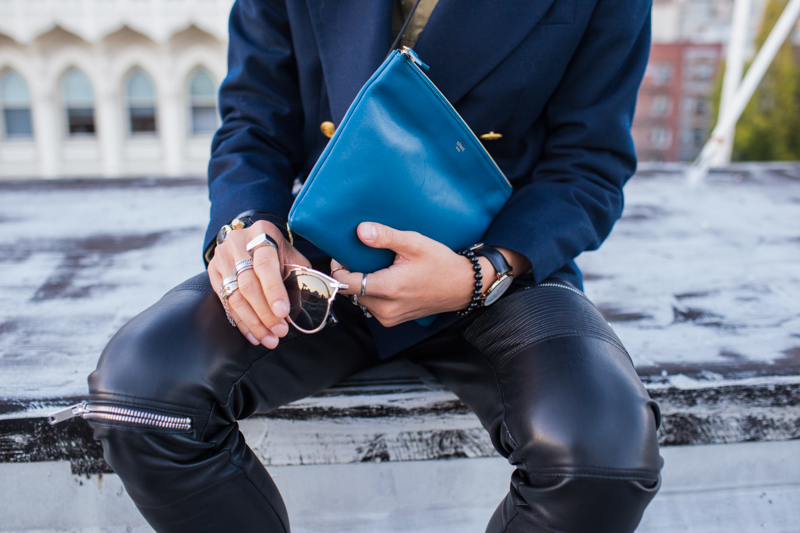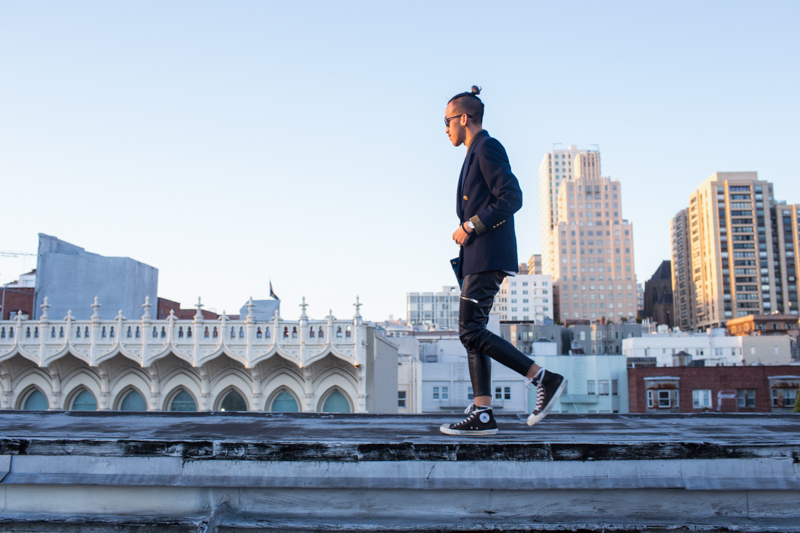 double breasted blazer, zara shirt, leather pants, dior sunglasses,
watch c/o danielwellington, CÉLINE bag, converse shoes
Photo by Lauren Bayless
The days are starting to simmer down as I'm beginning to feel the cold weather approaching. Right now I'm obsessed with these leather pants I bought a couple weeks ago. They pretty much look good with anything. In today's outfit, I went for more of a edgy/menswear/casual look. The chucks and blazer added more attitude to the whole outfit. My sister had forgotten her earphones so I had to use hers. It totally just worked with what I wore.
LEAVE YOUR COMMENTS!