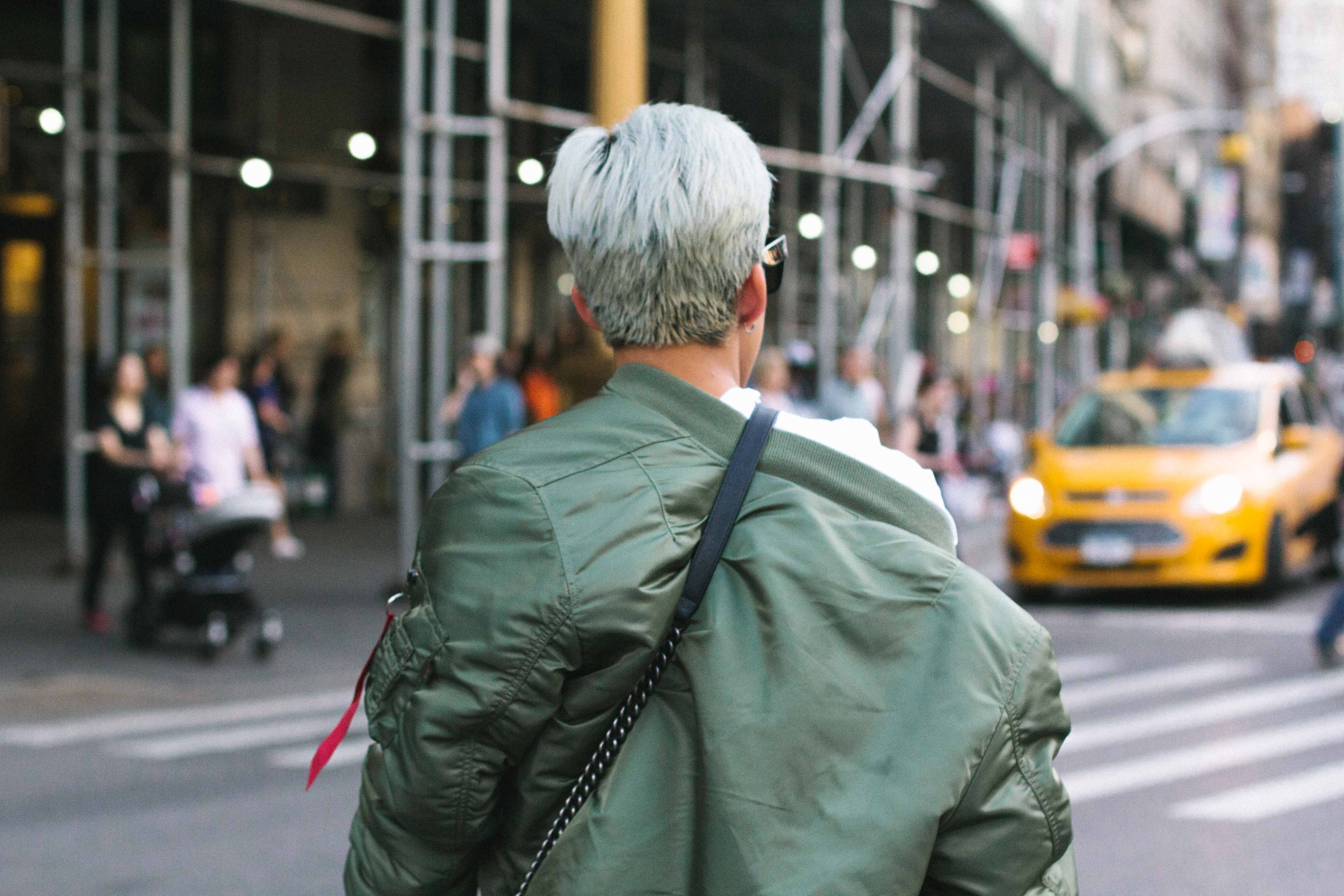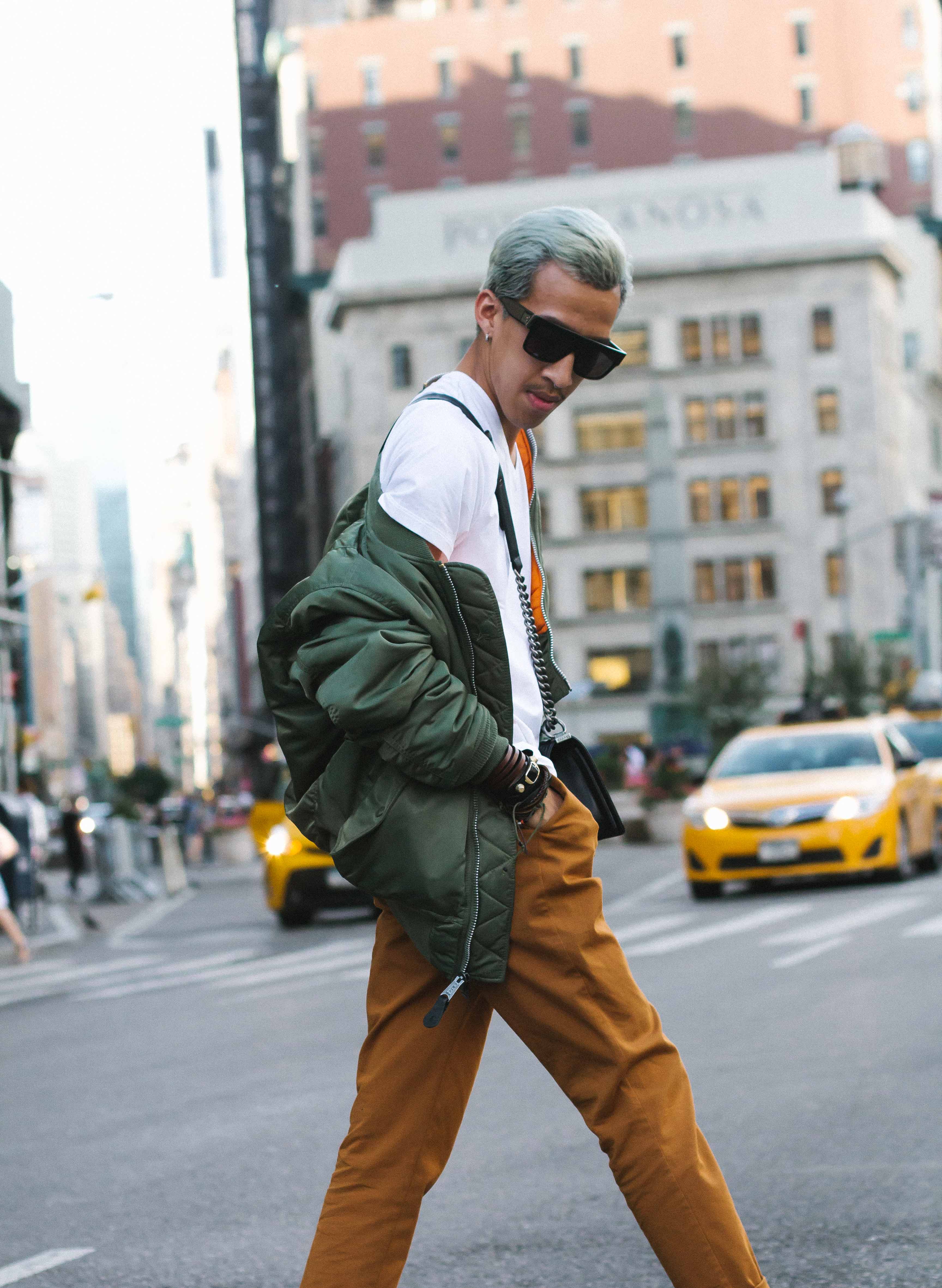 Soo pretty much bomber jackets are always my favorite go-to when I want to keep it "cool and warm." It's the perfect neutral staple you would want in your closet because:
1. It has that 90's and military vibe (aka the throwback trends are coming back)
2. It's the perfect balance to keep it neutral and hip.
3. It's soo cozy (OH OKKKK)
**Literally an alternative to a leather jacket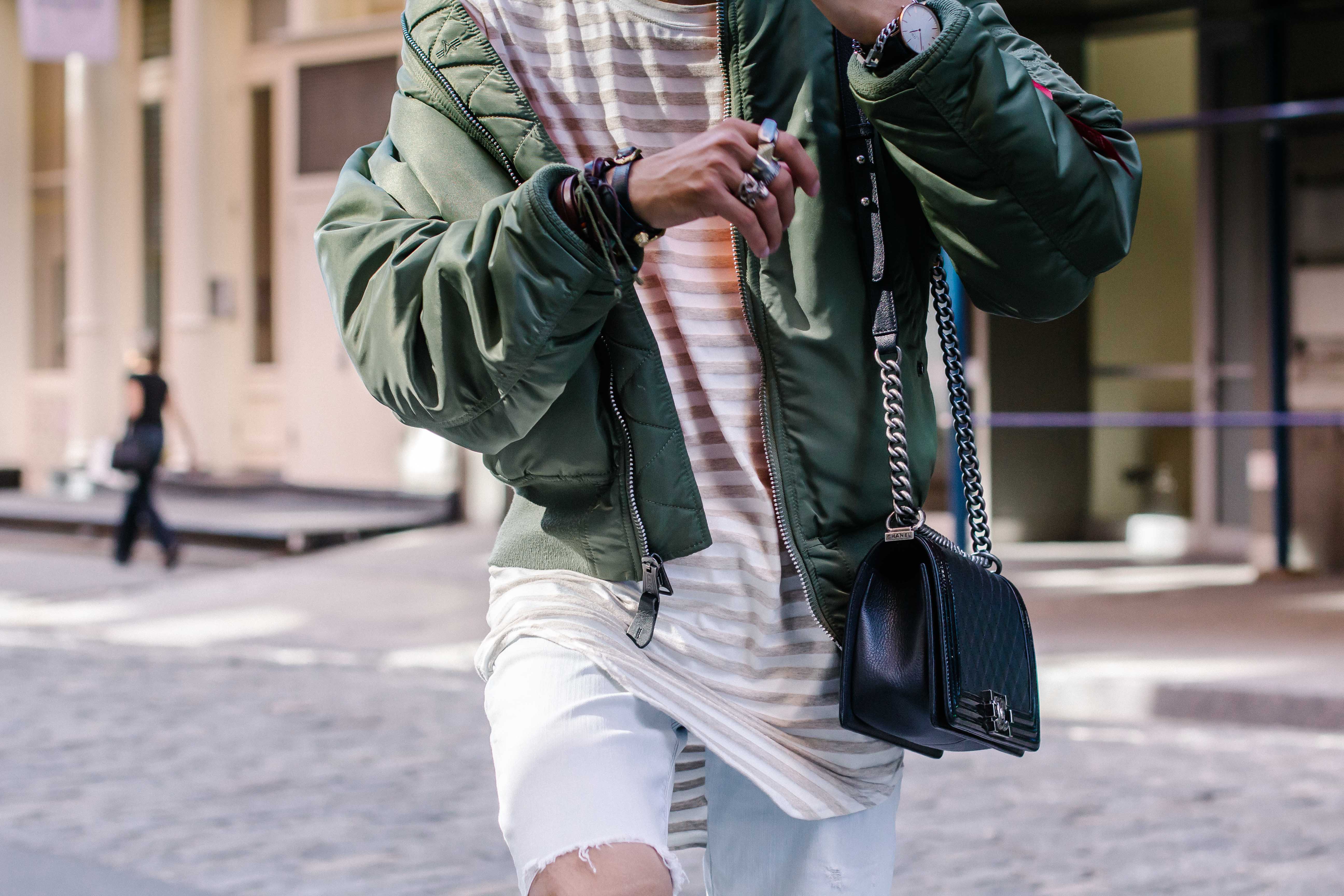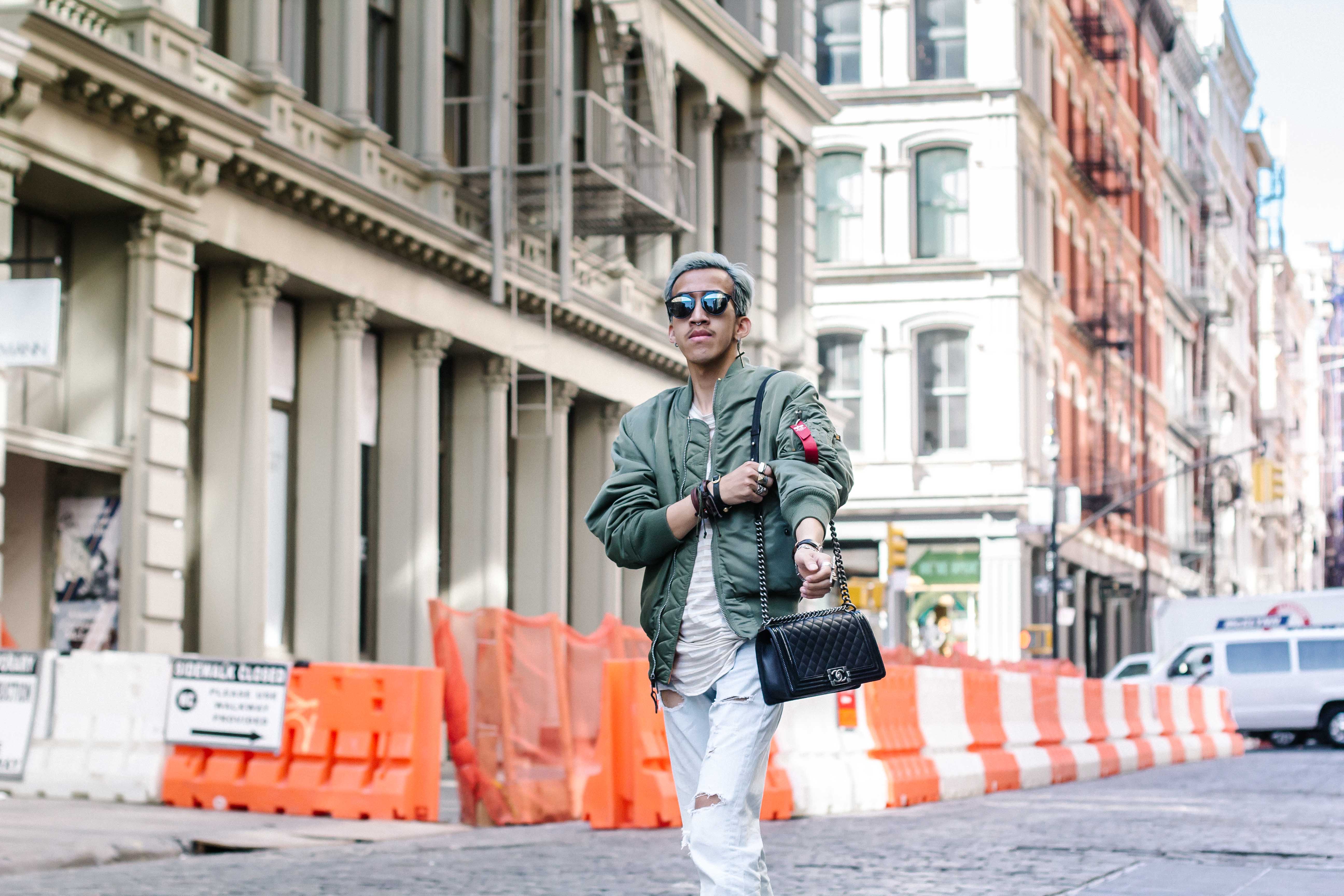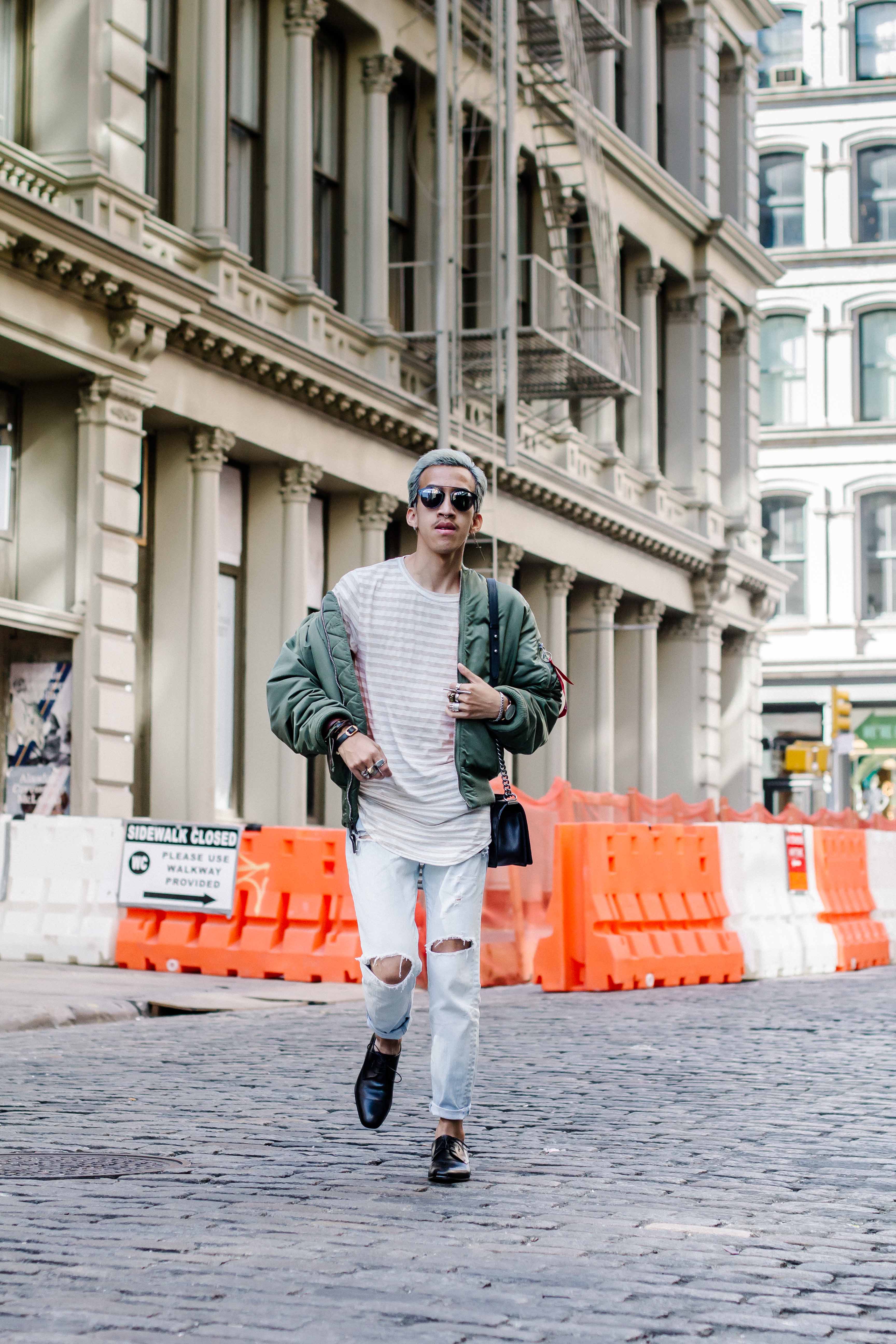 (I honestly love how women are wearing bomber jackets now and creating a new sporty chic style.)
I get so inspired by women's fashion btw it's so dope and modern.
I'm usually a person that likes to try something new and think outside the box.
The good thing about owning bomber jackets is that how you can make a simple outfit look dope whether you're dressing it up with dress shoes like this or a plain shirt and sneakers but look fly as hell.
Just checked out my dads closet and he def has a bomber jacket (Here) and (Here)
Damn this was in 2013…All I gotta say is yo…..
if you don't want to buy an expensive one, I say check the vintage store cause they definitely have a bunch!
1st Outfit: Alpha bomber jacket, white v-neck c/o mack weldon,
zara pants, chanel bag, céline sunglasses, adidas sneakers
2nd Outfit: Alpha bomber jacket, striped shirt c/o knyew,
hudson jeans, chanel bag, ferragamo shoes, dior sunglasses