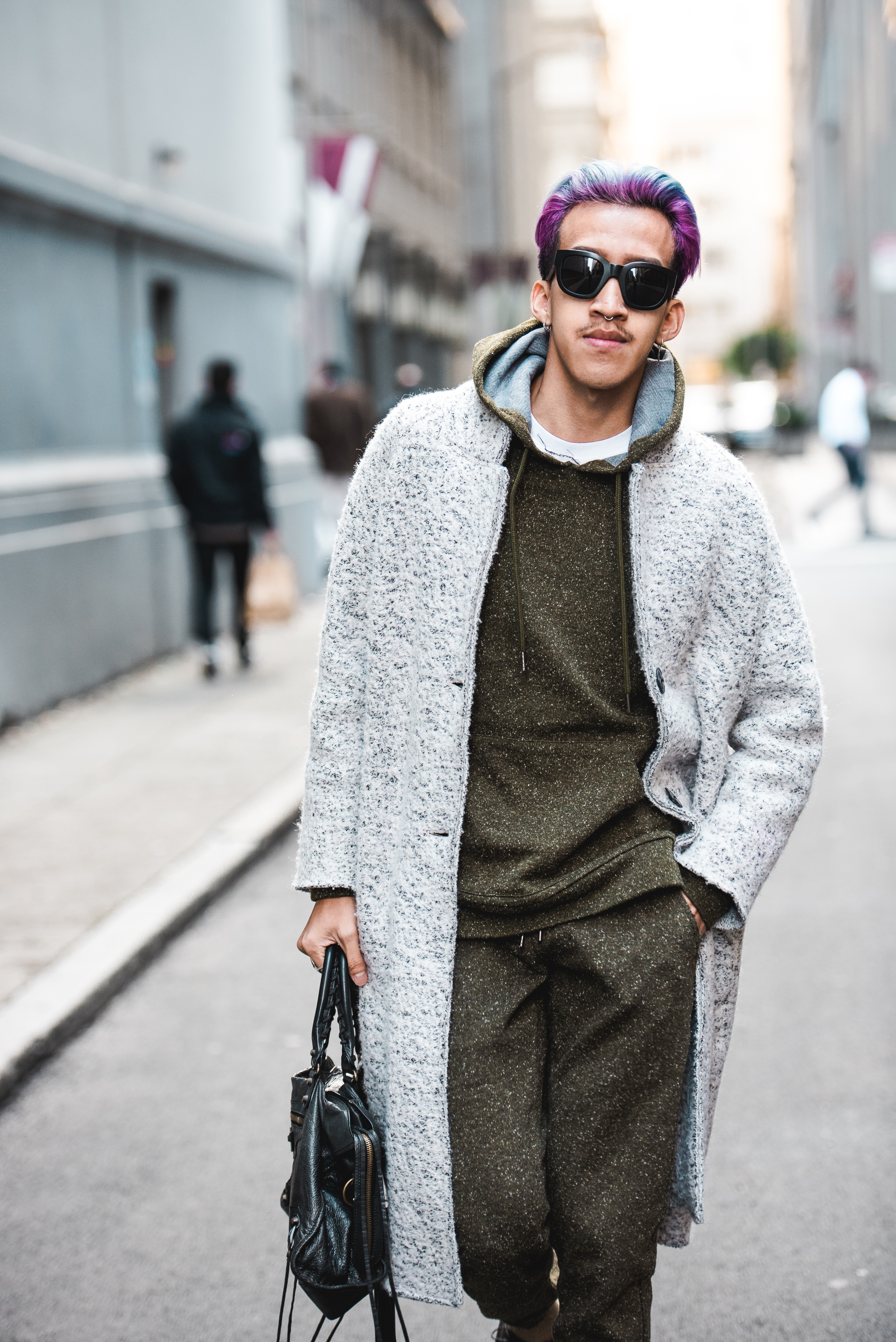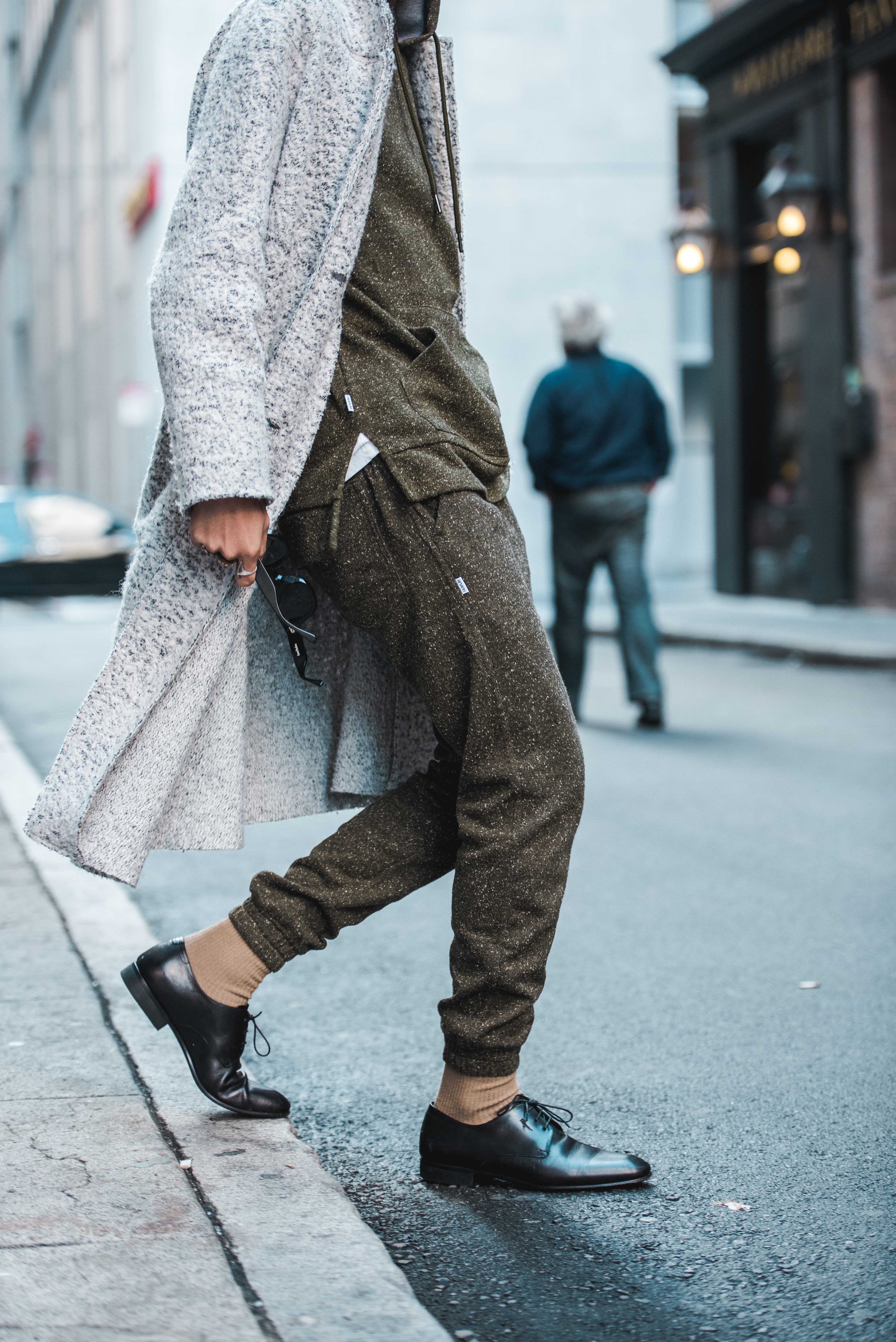 During this type of wearing I love to bundle up and feel all cozy. Right around the holidays it's def starting to feel like Christmas and it's that time where all coats, sweaters, and sweatpants are appropriate for anytime of day.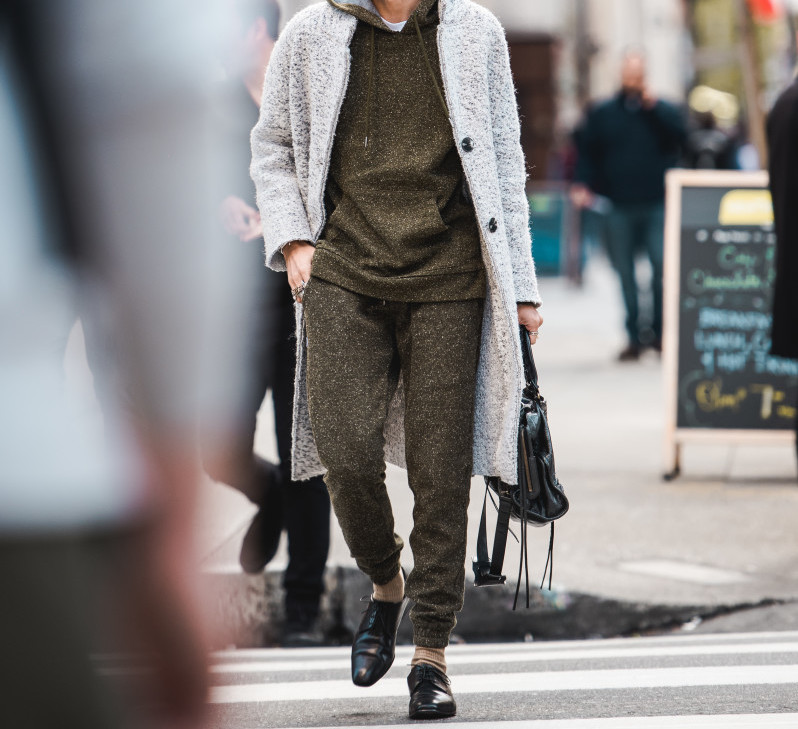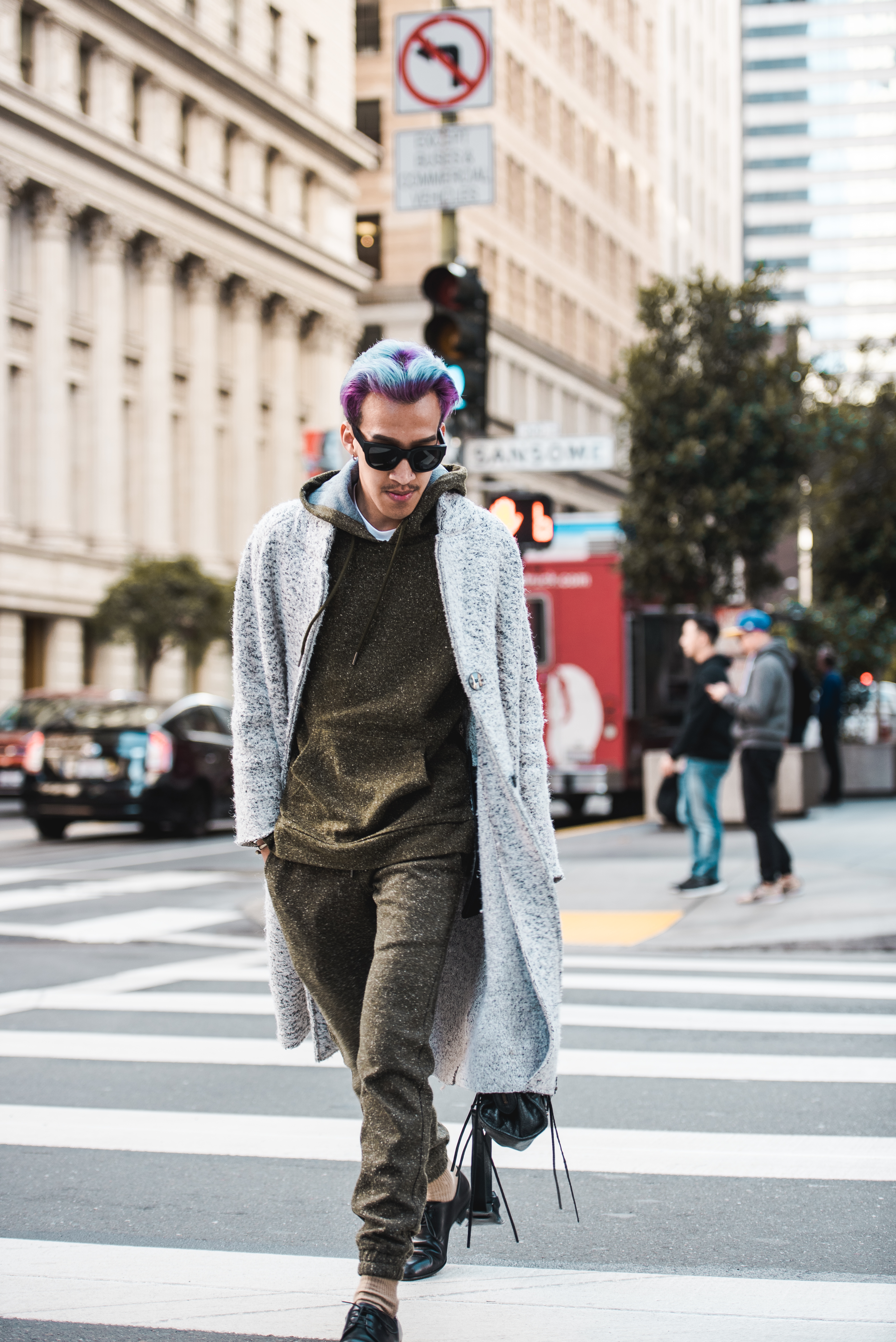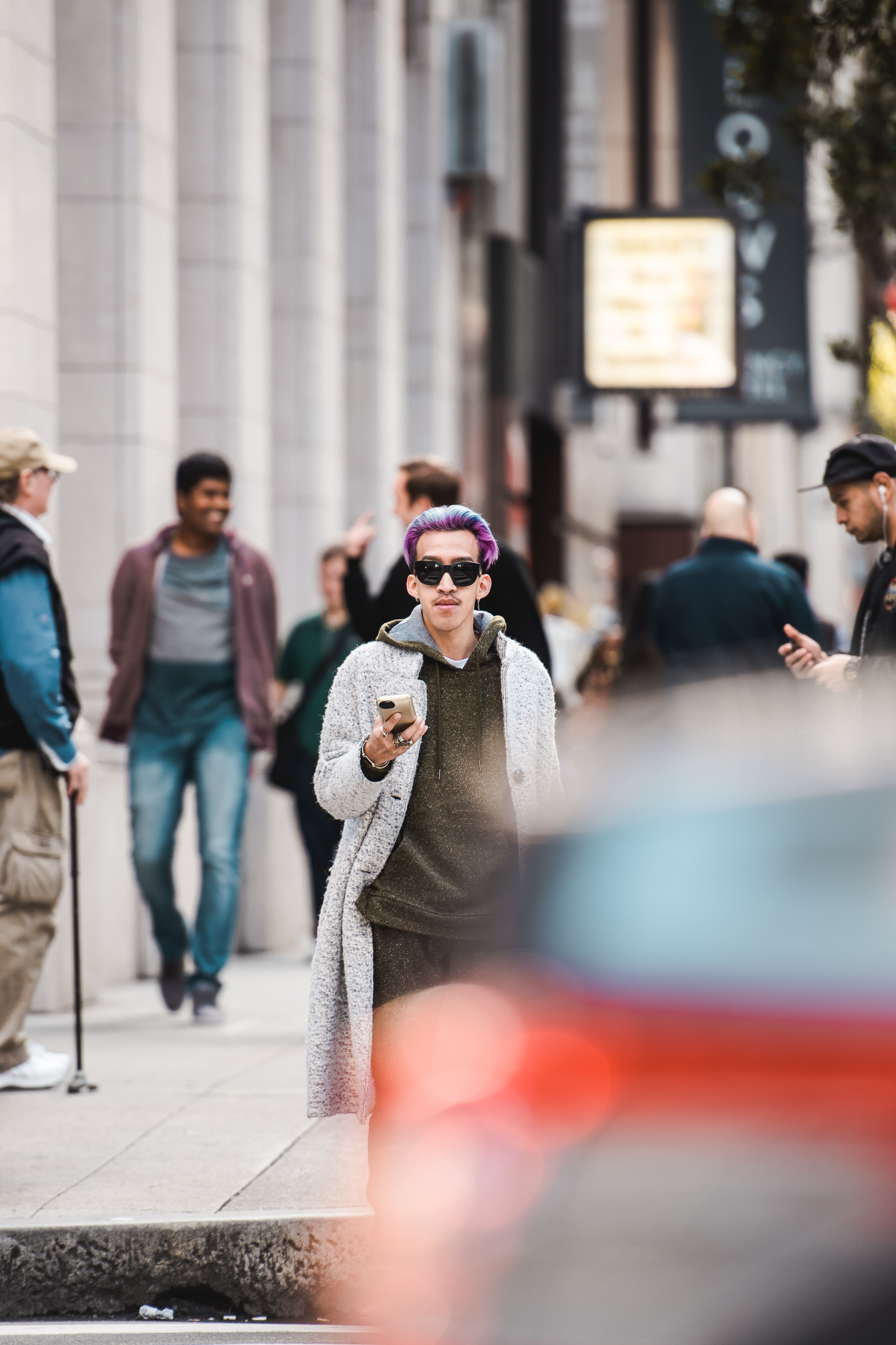 Wearing my two-piece set jumper and pants from Fairplaybrand in LA, I mixed together comfy and street style with a cleaner twist. My long coat pretty much blended in with this outfit and it was the right amount of contrast with grey and olive green. This is one of the coziest outfits I have in my closet now and it's def a staple snag.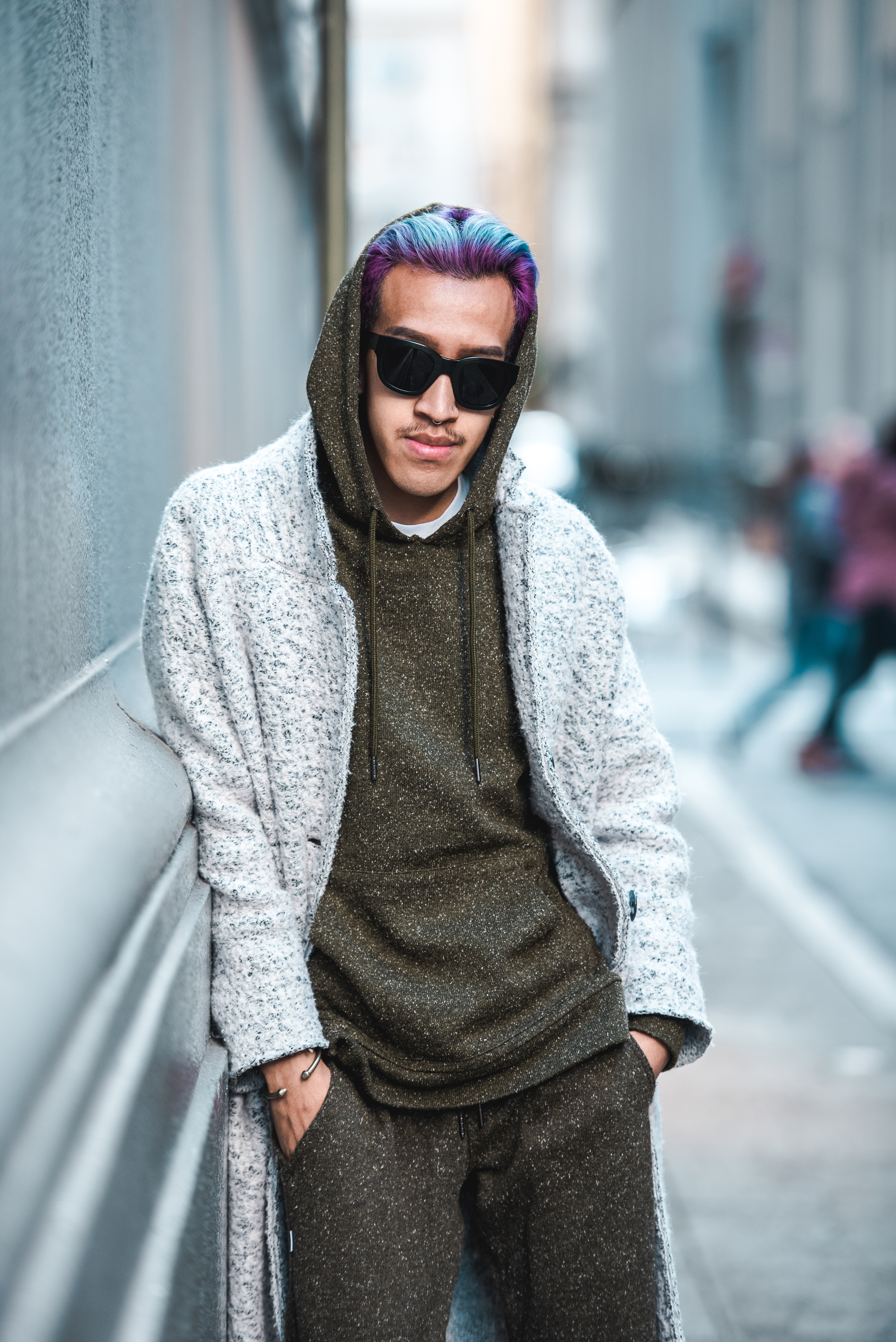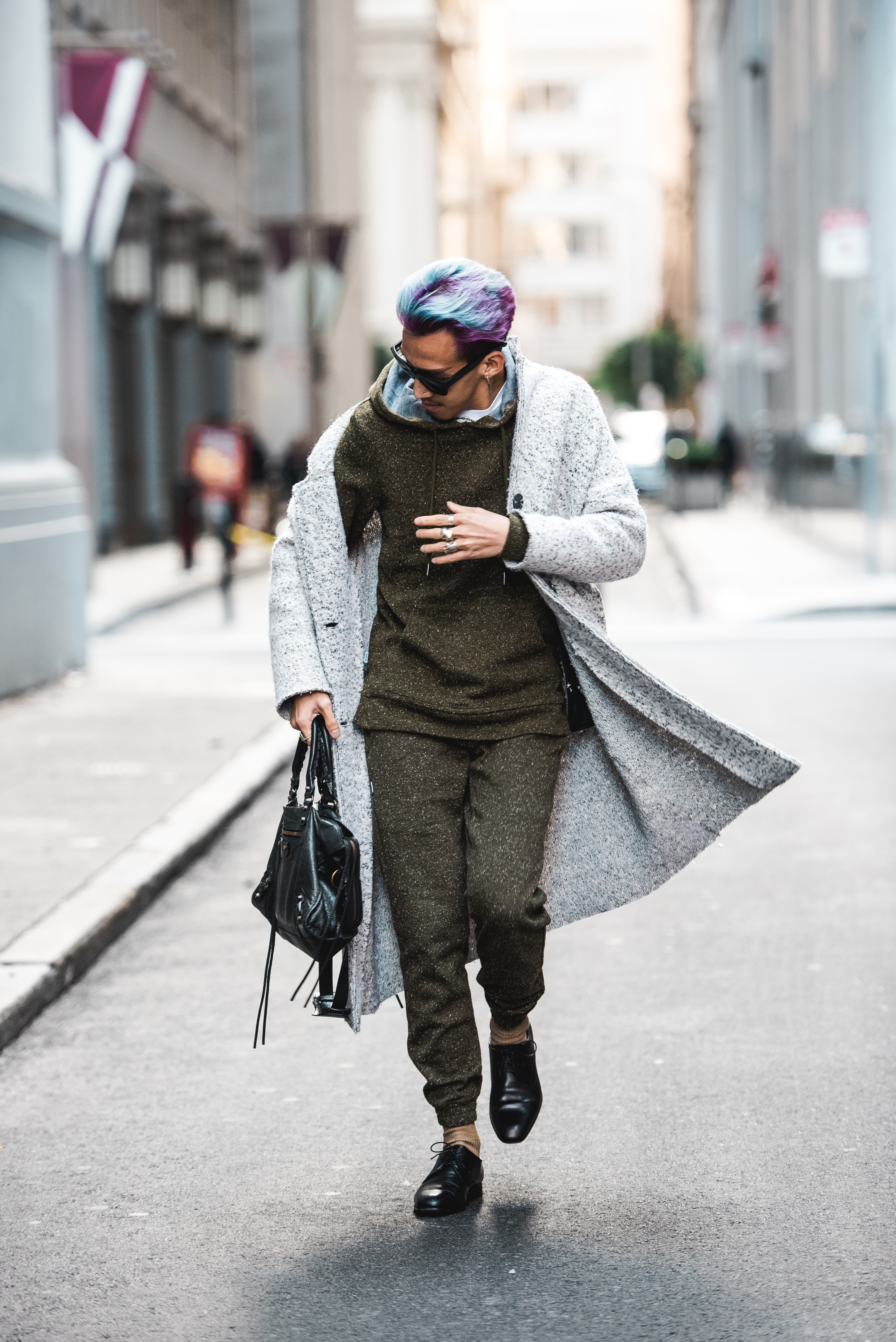 For a hint of menswear I wore black shoes with tan socks to not make the outfit look bummy.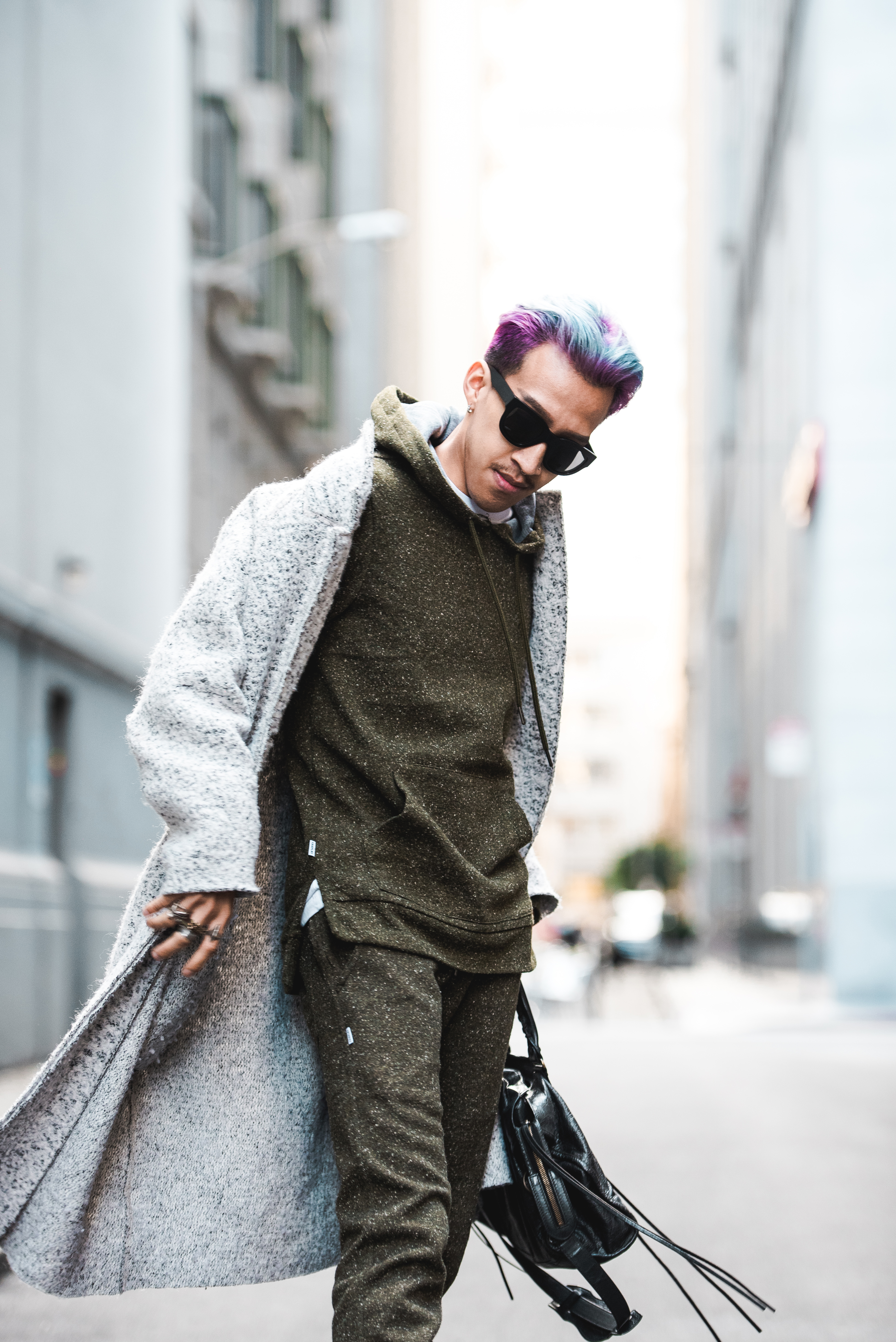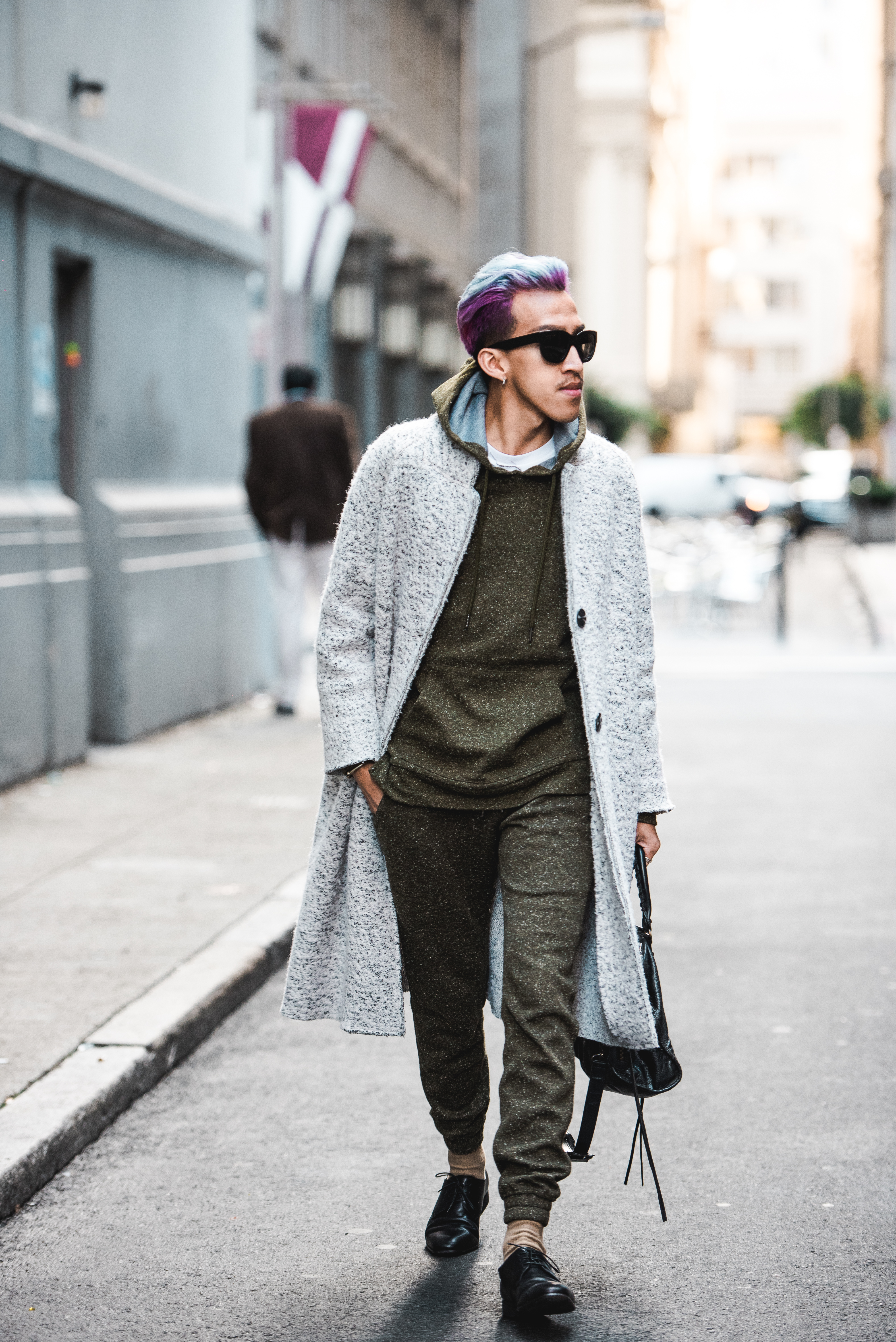 Photo by: Allen Daniel Photography
sweater c/o fairplaybrand (click here) and pants similar (here),
acne sunglasses, ferragamo shoes, balenciaga bag