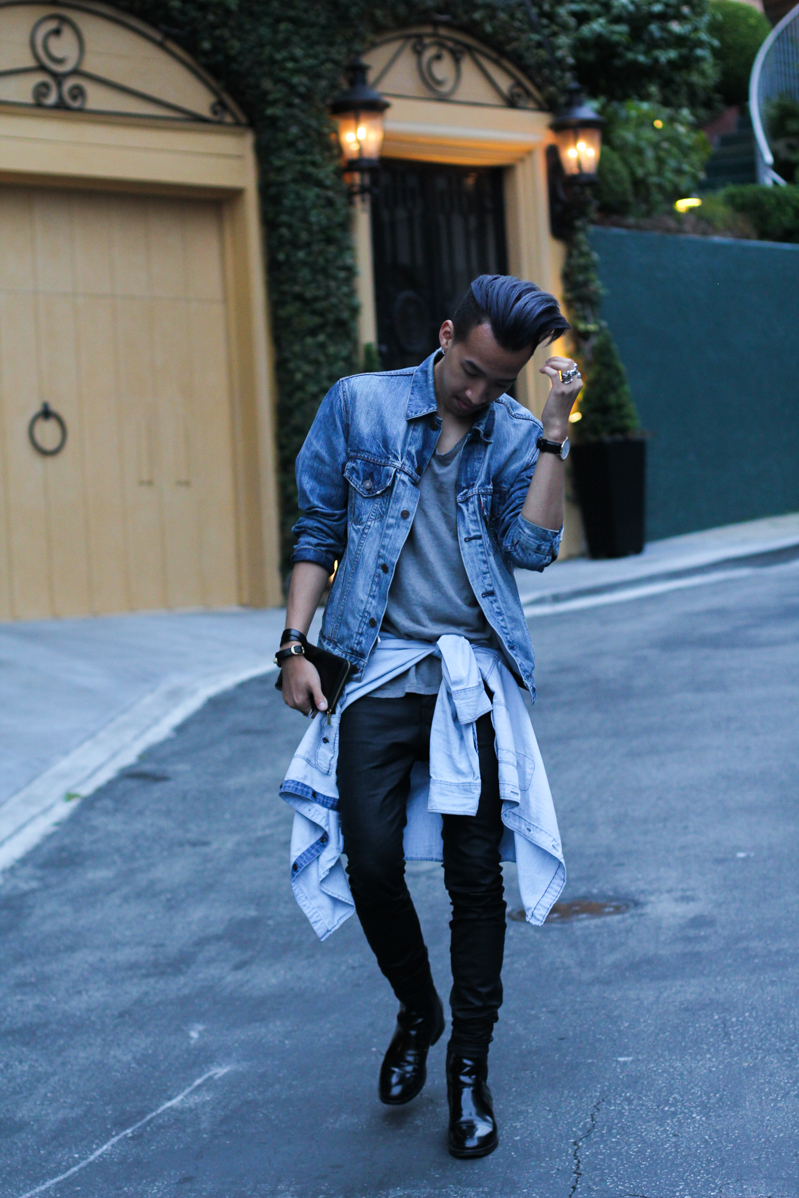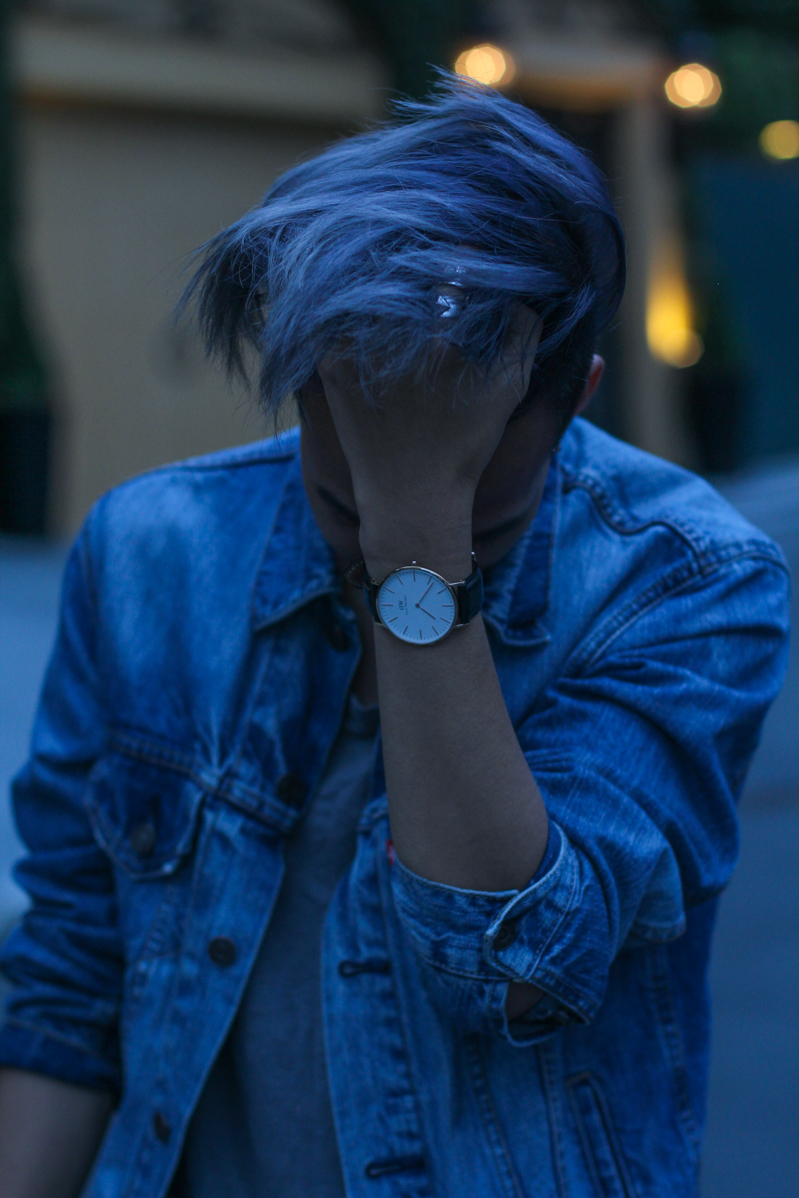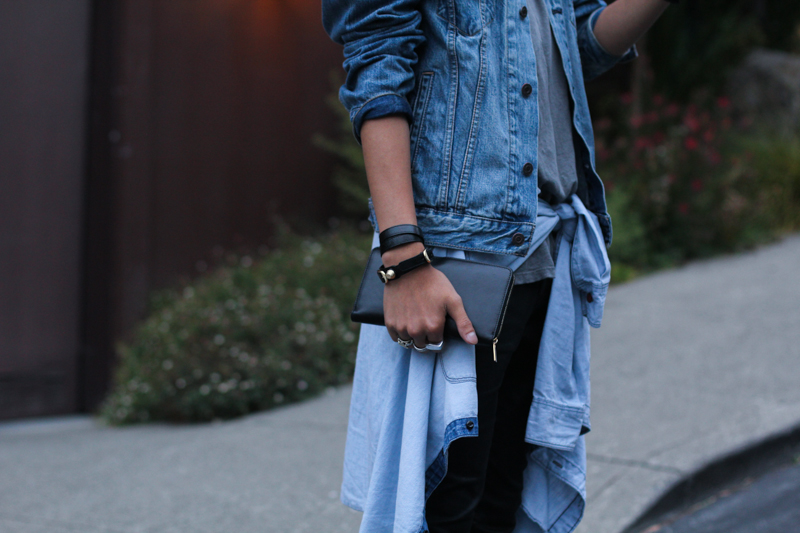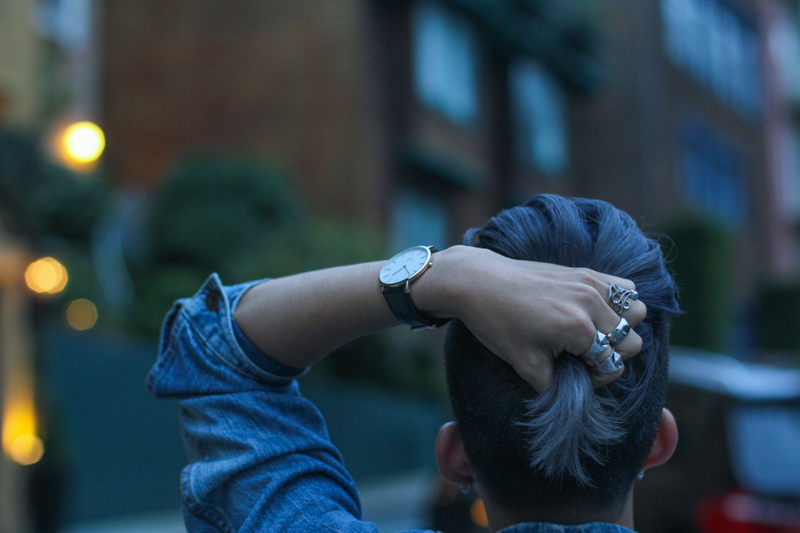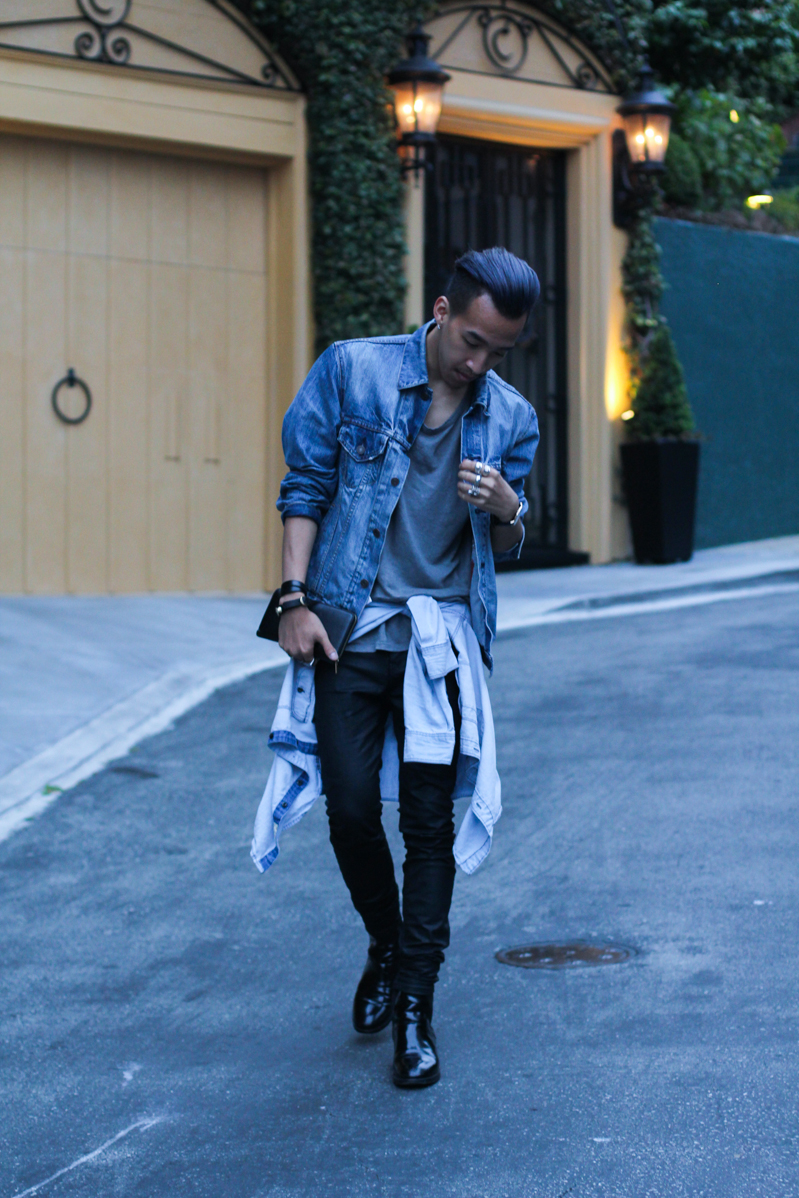 levi's jacket, h&m shirt, zara jeans,
accessories c/o daniel wellington, zara shoes
Hey everyone! I know I've been lagging on my post and whatnot, but having school almost everyday and work is keeping me on my toes. I'm trying the best as I can! So bare with me! One thing I love about wearing a denim jacket is showing how versatile you can wear it. Whether it's a gentlemen s, edgy, classic outfit everyone should have a denim jacket in their closet or 2. This was shot right before the sun went down and I was in a hurry to shoot after class. I think grey so far is my new favorite color. The coolness and natural it is just brings an edge to my look. Throwing on a simple loose grey tee with a shirt around my waist to bring a casual look. With my go-to accessories and my cool hair color.
LEAVE YOUR COMMENTS!