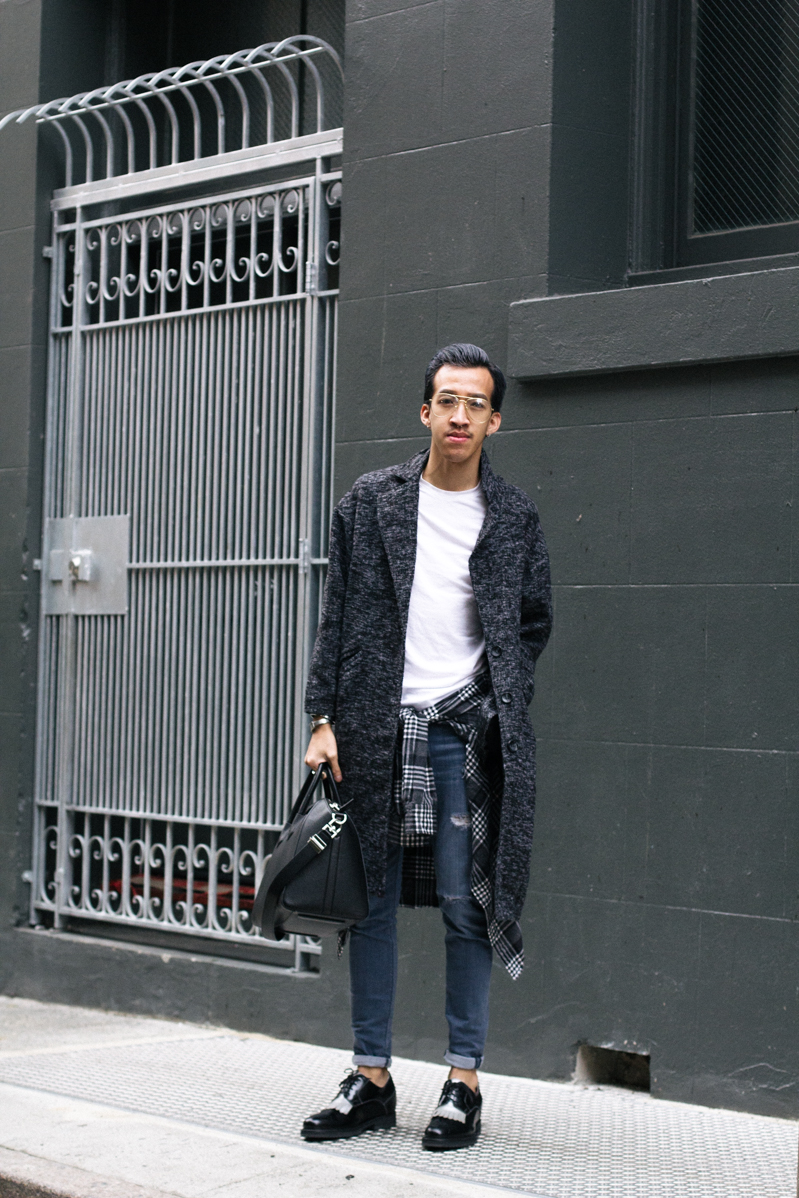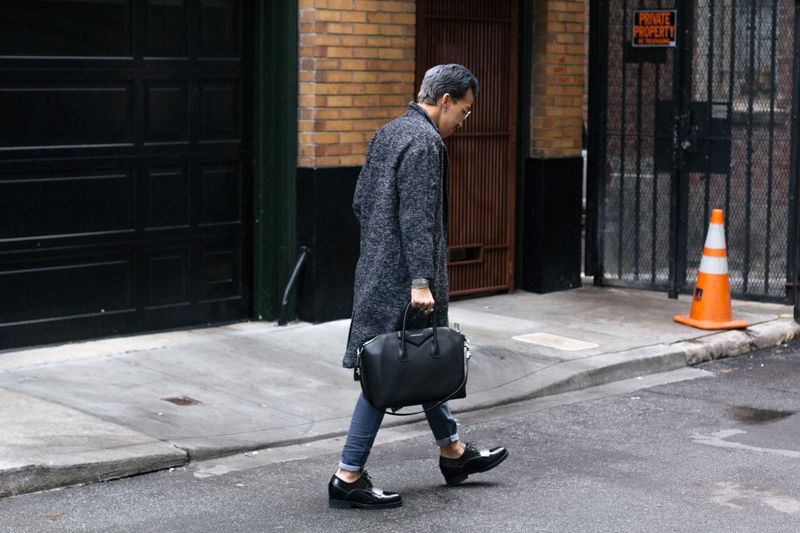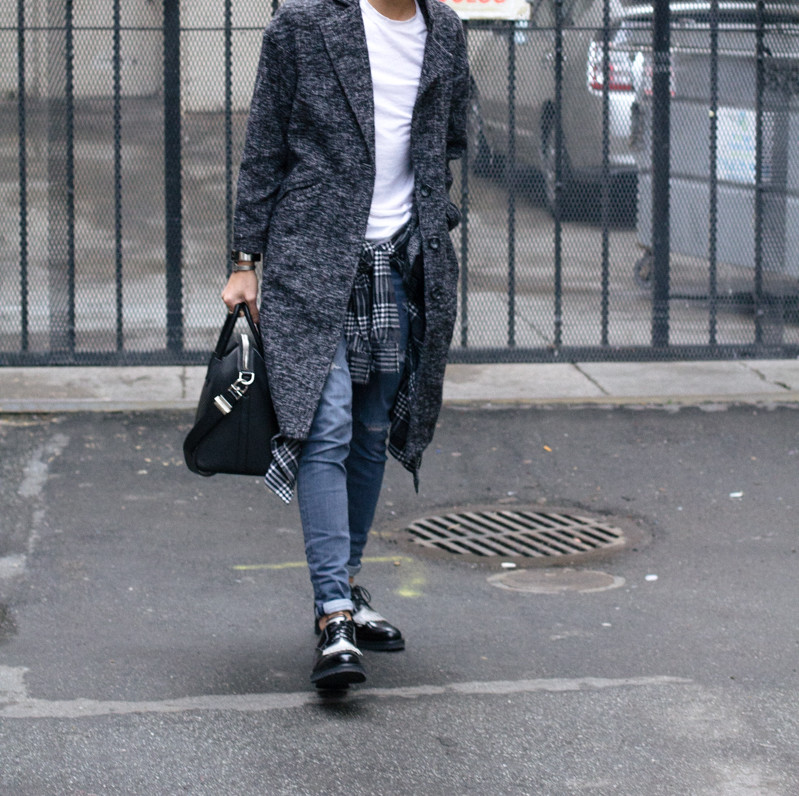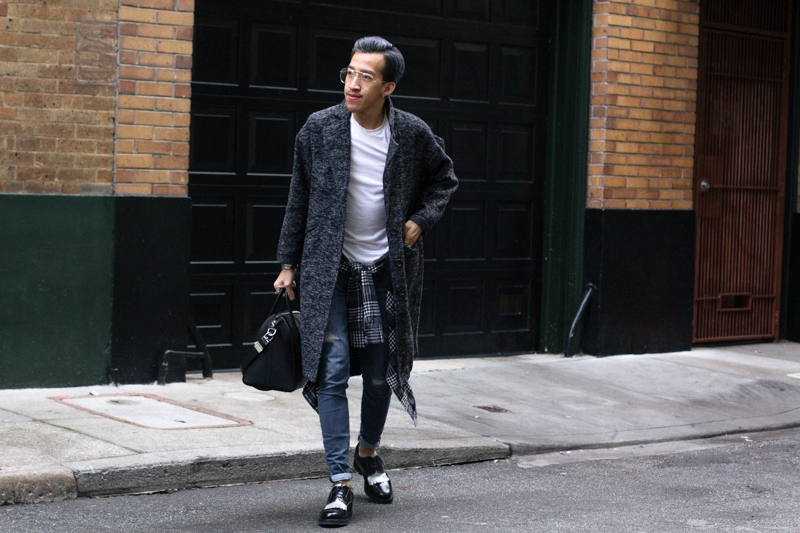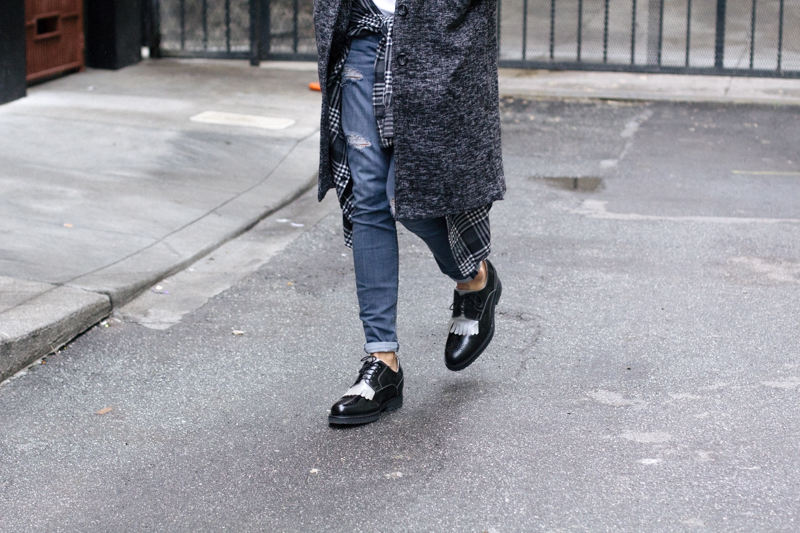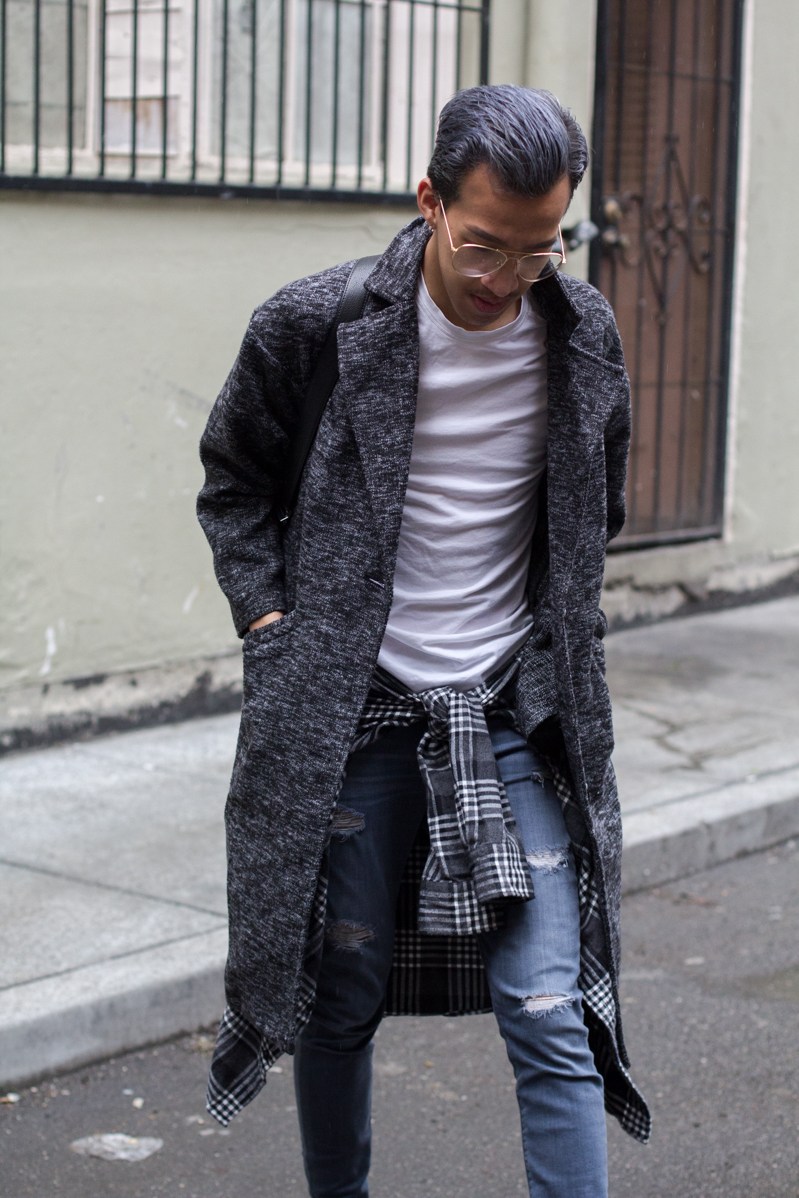 asos coat, shirt c/o mack weldon, hudson jeans,
givenchy bag, shoes c/o guidomaggi 
  A rainy day outfit I wore a couple weeks ago when el niño came to our city! When I try to keep a certain style simple, I try my hardest to dress casual even when it was raining outside. And what better way to dress simple is a plain tee and denim jeans. I think everyone needs to have their own duster coat in their outerwear closet. It's easy to wear, very light, and works with almost every wardrobe. I'll do a duster coat post later on when finding the perfect fit! My shoes from Guidomaggi is one of the most sophisticated dress shoe ever. These Italian-made elevator bad boys can make a casual fit look that more chic.  If you have followed me on instagram @dopensteez I'm trying a new haristyle and have been pretty consistent on keeping it grey and polished. It's actually pretty hard but I'm loving every moment of it before I cut it off or try a new look. I think I might keep this for a couple of months. Ciao!
LEAVE YOUR COMMENTS!