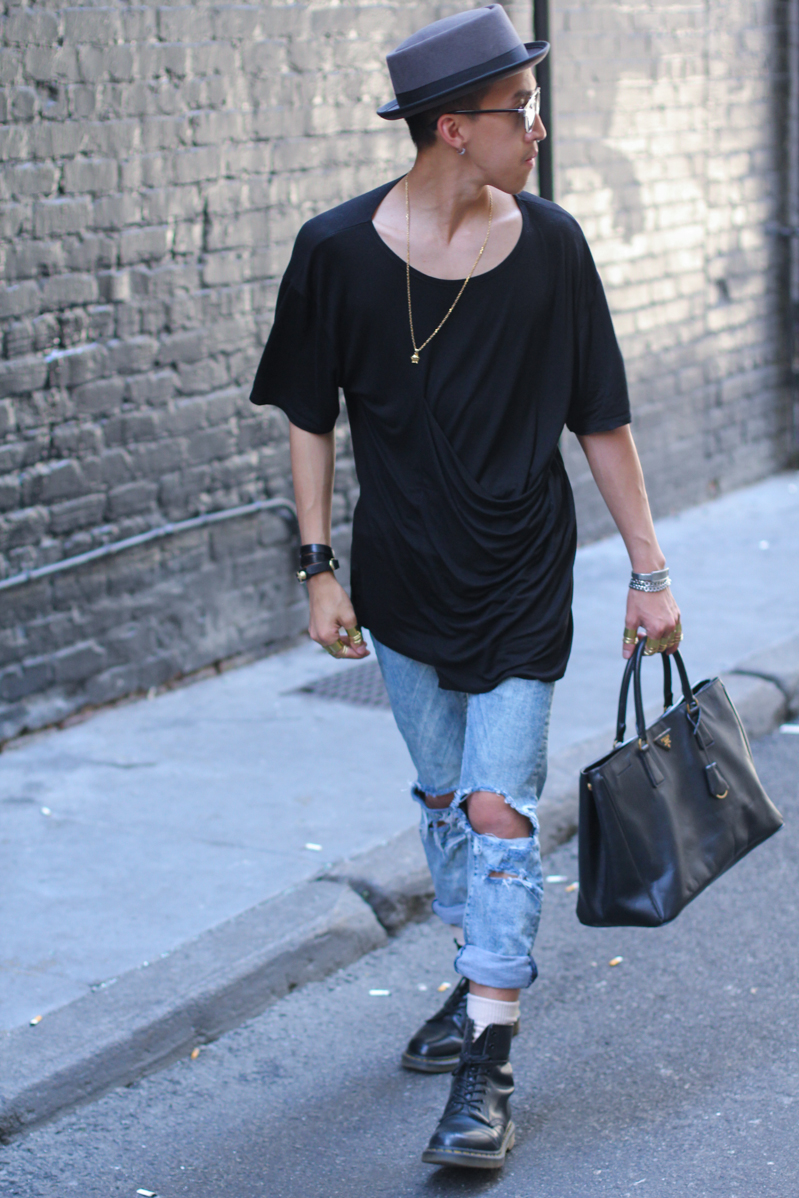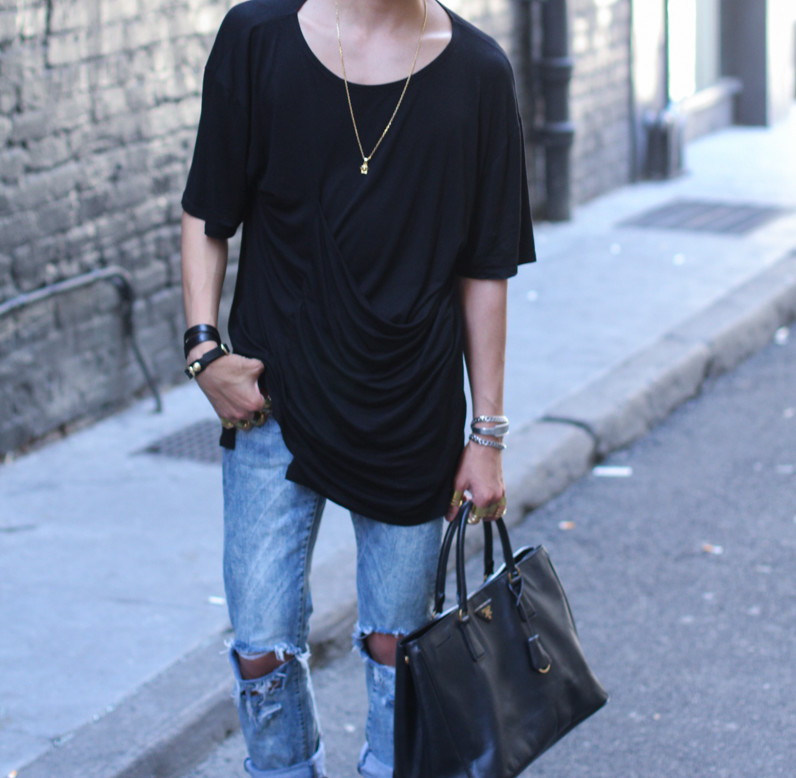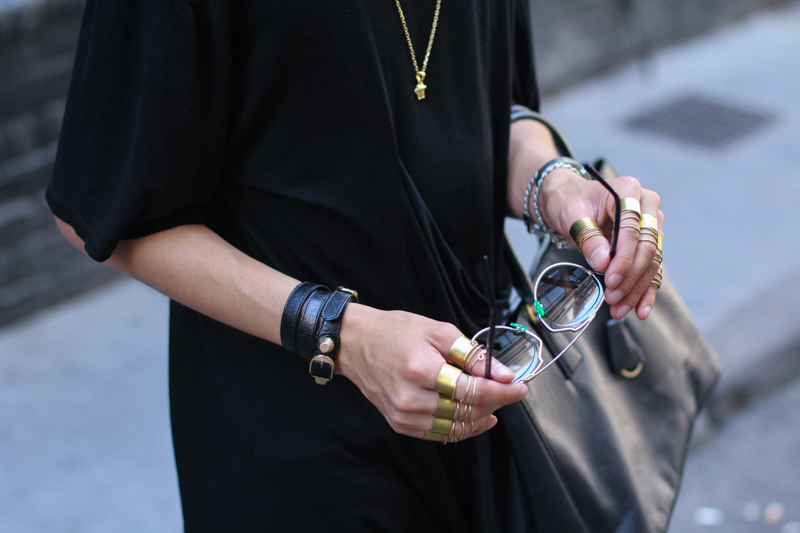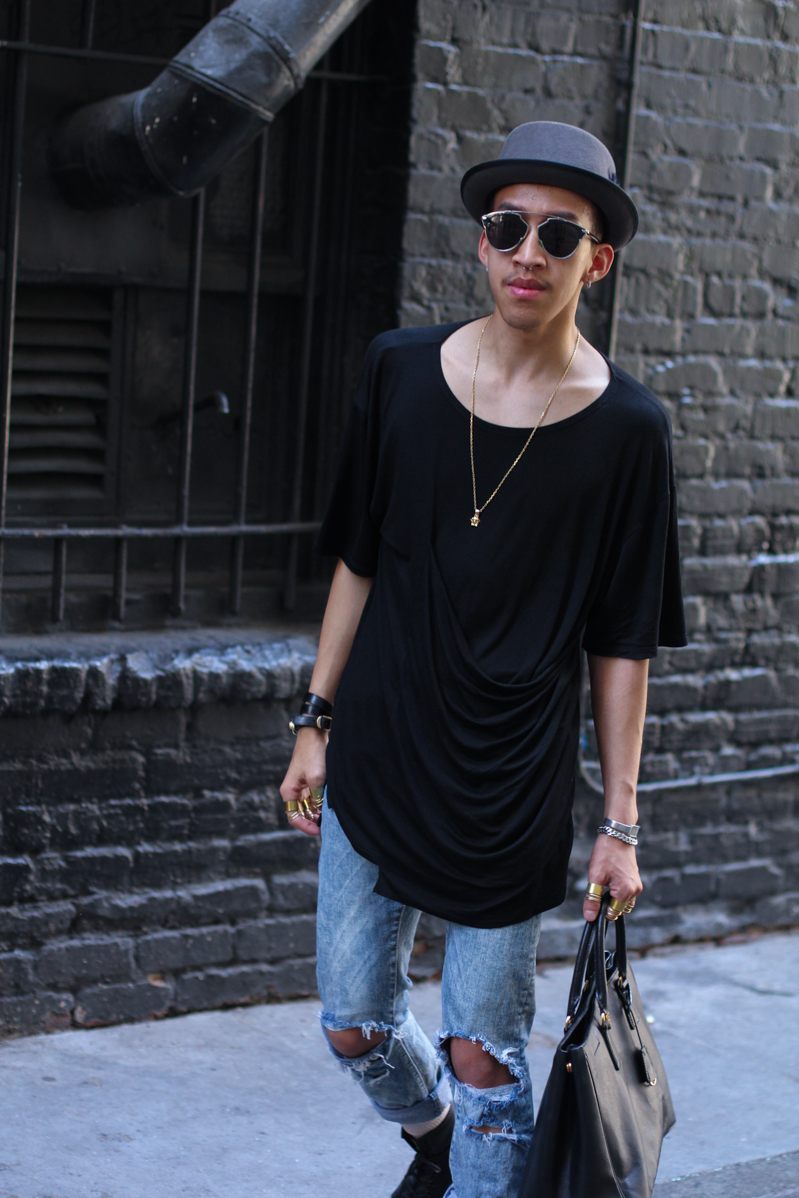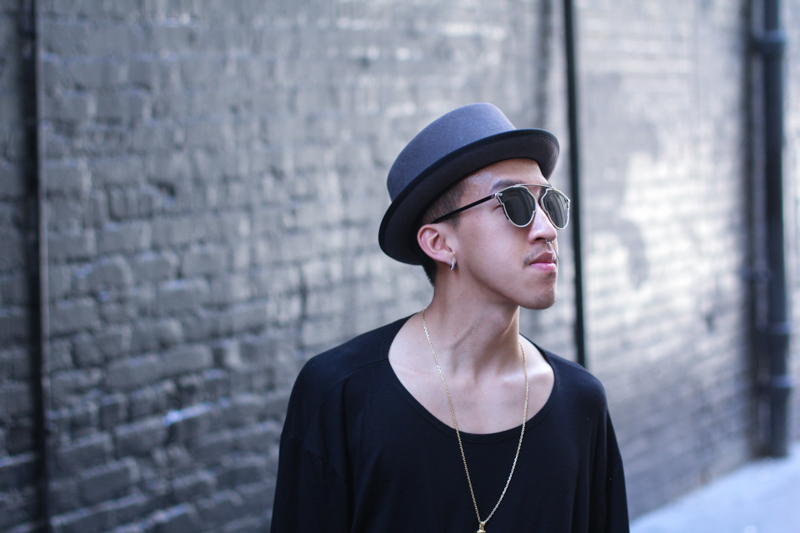 oversize pocket tee c/o byhot, h&m jeans, prada bag, dior sunglasses
brass balenciaga bands c/o vsxnsta, bracelet and necklace c/o mrsfc, dr.marten boots 
 It's finally summer season! San Francisco is getting hotter and hotter everyday by the minute and I can't
wait to finally wear my tanks and shirts. My new favourite staple piece from Rodney is one of the comfiest
shirt I've ever worn. You're probably gonna be seeing this shirt more often. Simple and creative design to my
everyday wardrobe. I paired it with my ripped denim to give the edgy look along with my docs.
My babe Stephanie made a customed Balenciaga inspired 10 ring set for me and I just am in love!
LEAVE YOUR COMMENTS!